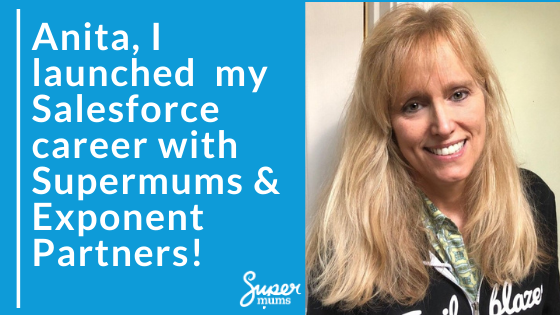 In early 2020, Exponent Partners became the first sponsor of the Supermums network in the United States.
Founded in 2016 as a social enterprise, Supermums helps parents eager to re-enter the workplace by harnessing the Salesforce ecosystem for career opportunties. One of the Exponent Partners participants in the inaugural U.S. cohort, Anita Lavey, successfully completed the program and found employment working with MuleSoft, a Salesforce company and leading integration platform.
Having stepped away from working full time to raise her children and ready to return to the workforce, Anita discovered the Supermums network and got hands-on experience with Exponent Partners. Now a few months into her new Salesforce career, they recently caught up with her and asked about her experience with the program.