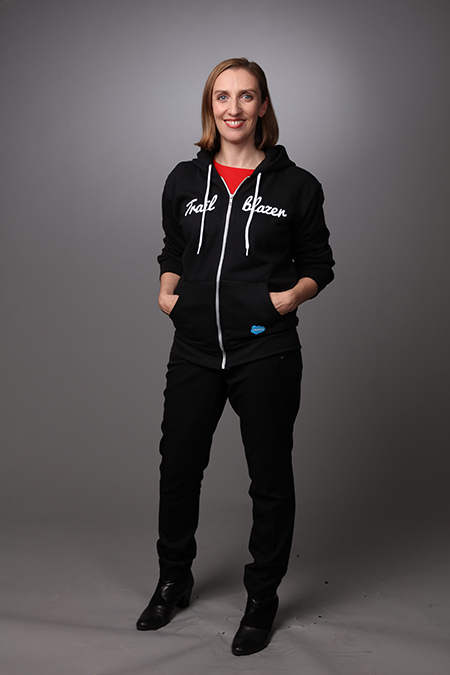 A Salesforce Consultant is often a hybrid role that can include project management, business analysis, system design and development.
A consultant will present themselves as an expert that typically operates within a consultancy environment or as a freelancer to help clients implement Salesforce.
A consultant is an expert that is trained and certified in Salesforce admin and a range of Salesforce consultancy certifications.
These are the main responsibilities of being a Salesforce Consultant and what job postings include. You can learn these through our supermums programmes.
You might not have all of the key skills required but your previous knowledge and experience are also what recruiters and companies are looking for.
Our Supermums Programme will support you with developing these skills that you don't have or need to refresh.
Typical Salesforce Consultants Day
Morning
You start the day with a Daily Check in with your team to understand daily priorities and where you can added value and support.
Mid Morning
You have a call with a prospect Client to gather requirements, business needs, pain points so that you can prepare a demo and proposal to deliver to them next week.
Afternoon
You finalise the new training material you have been working on for a Client implementation project - you plan to deliver the training next week.
Late Afternoon
You have a meeting scheduled with a Client to discuss the status on a project - you discuss actions, milestones, planned dates with the Client.
End of Day
You finalise admin by updating project plans and any updates to time spent on projects.You will invoice your Clients at the end of the month so you do a sense check of your time spent on each Client so that your invoices can be generated accurately.
Real stories from our trainees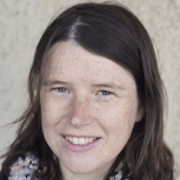 Natasha first discovered Salesforce when she was a Freelance Marketer in London. Now she is freelance Salesforce Consultant based and living in Australia with her husband and three children.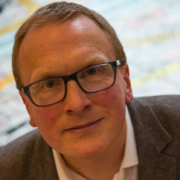 David, is now certified in 4 areas of Salesforce and will share his Salesforce learning journeyoh how he went from user, to Salesforce Admin to certified Salesforce Consultant.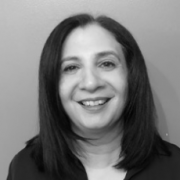 Permjit took a career break to raise her three children. She graduated from the Supermums course in 2018 and now works 3 days a week for a membership services organisation as a Salesforce Consultant.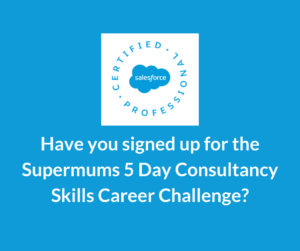 Is it the right option for you?
Sign up to our 5 Day Career Challenge to learn more about the skills needed to become a Salesforce Consultant. 
Our challenge helps you learn about what a career in Salesforce is like and to help you assess if being a Consultant it's right for you.
There is a bite-sized task every day, giving you an insight in to the Salesforce world.
Kickstart your Salesforce Consultancy career with Supermums
Enroll on our Salesforce Consultancy Program
The Salesforce Consultancy certification is the qualification which gives you the springboard into a Salesforce Consultancy.