Our previous Gold Course Partners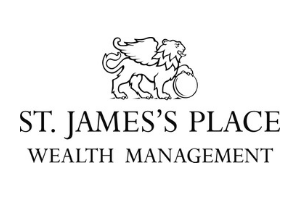 Sponsored the EMEA Administrator Course
St. James's Place Wealth Management believes that in an increasingly complex financial environment high quality, face-to-face advice is important for everyone. They are also committed to diversity in the workforce and find a culture of inclusion is a hugely valuable part of what makes their organisation a success. They have committed to having a minimum of 30% of women in senior positions by 2023, with support of increasing gender diversity coming from the most senior level.'
Sponsored the USA Administrator Course
In a data-driven era, quality is king; businesses that can trust their data have the competitive edge. Validity's industry-leading solution suites – Validity for Email, Validity for Data Management, and Validity for Sales Productivity – bring together the best data quality tools for business success. Combining products, such as DemandTools, Trust Assessments and GridBuddy for CRM, BriteVerify for email verification and Return Path for email deliverability, Validity provides a one-stop shop for marketing, sales and operational professionals at thousands of companies worldwide to get a holistic view of their data, enabling them to make better decisions, build greater trust and increase revenue.
Sponsored the EMEA Marketing Cloud Course
At Accenture, we use our understanding of technology and its impact on people to transform society at scale, in a responsible way. The ideas we have,the innovations we create and the partnerships we develop all have a ripple effect that changes the lives of millions for the better. We believe that equality in the workplace has never been more relevant than it is today. In fact, our research shows that equality is a powerful multiplier of innovation and growth. It drives creativity and inspires a sense of belonging. It's why we're committed to championing a culture of equality. One where our people are empowered to be their best, professionally and personally.
Deloitte Digital works with the world's leading technology companies, including Salesforce, to deliver innovative ventures, digital platforms and create new customer experiences. It is a household name in the Salesforce ecosystem as a global provider of Salesforce consultancy services. Along with being a leader in diversity and inclusion, Deloitte Digital shares Supermums' passion for supporting flexible working. They participate in Deloitte's wider Return to Work programme that supports parents back into the workforce.
Work Experience Consultancy Partners
Economic Change is proud to have developed and incubated the Supermums project before it grew into the independent organisation it is today. Economic Change is a Silver Salesforce Consultancy partner and we empower charities with Salesforce so they can be more effective. It's fantastic to be able to offer our small charity partners a discount on their implementation by working with Supermum trainees.
Enclude is an Irish Charity and registered Salesforce partner who provide appropriate and cost -effective IT consultancy services and solutions to charities and non-profits to help them achieve their mission and increase their impact.
We are very excited to be partnering with Supermums, by providing work experience projects that will help charities and non-profits adopt great systems at an even more affordable price. We believe it is a win-win for everyone, both the Supermums and our clients.
akaCRM is a professional services firm in the USA which provides comprehensive advisory, implementation and support services for Salesforce®, Conga® and leading ecosystem application providers.'
Exponent Partners builds whole organization solutions on the Salesforce platform to help nonprofits in Education, Human Services, and Philanthropy make social change by measuring outcomes and impact. They are committed to equality and diversity and are proud partners of Supermums in the USA.
Apsynergy is a Consulting Practice specialized in the deployment of Salesforce solutions with Offices in Switzerland and France. We are a social enterprise that values society, environment and community.
Innotrue is a Salesforce Consultancy in Germany with global customers, led by Doina Popa, Salesforce expert and Certified Technical Architect. Doina is a champion for women in tech, leader of the Munich Salesforce Women in Tech group and an expert trainer in Salesforce Architecture.
SAMA is a London-based registered Salesforce consulting Partner specialising in Salesforce Marketing Cloud & Pardot. Our focus is to understand our client's business and long-term goals. We support our clients with their Marketing Automation setup including strategy, design & architecture, implementation, training and on-going support, enabling them to deliver a personalised customer experience and build trusted digital relationships.
With over 100 staff and 10 years in the ecosystem, AlphaSys are one of the larger and more experienced Salesforce partners working in our core areas – the NFP and Education industries. Through AlphaSys projects, we are working towards improving outcomes in health, environmental, economic and social wellbeing within some of the largest NFPs in Australia.
ISV's are organisations that build products that integrate with the Salesforce platform to extend its functionality. We are delighted to be working with the following great businesses:
From Fortune 500 to startups globally, Gearset is the DevOps tool of choice.  Built by Salesforce DevOps experts, Gearset offers unparalleled deployment success, making it easy for you to deploy successfully.
Redefining Commerce on Salesforce. Linvio delivers a comprehensive and unified commerce experience that is accessible to all businesses looking to make taking payments as easy as it is necessary.
Businesses run on documents. At Conga, we help create, negotiate, execute and manage documents, contracts, and processes, so you can focus on driving business and revenue faster. No other company matches our end-to-end Digital Document Transformation Suite – we offer the most complete product to nearly 11,000 customers in 85 countries.
Unified Business Communications Powered By Award-Winning Cloud Technology. 50+ Features. Collaborate Easily With Coworkers With Vonage® Phone Features
SharinPix gives you all the features, components, tools and integrations you need when images are part of your Salesforce implementation.
Salesforce SaaS Backup and Recovery Solution, since 2011. Backup all your Salesforce organizational data, metadata, and Chatter feeds. Harness Sandbox Production Comparison, and Sandbox Seeding for easy comparison and testing.
Provar is the only code-free, integrated automation testing tool specifically for Salesforce. Provar helps you automate your testing so you can get on with other work Salesforce developers & automation engineers Next generation testing.
Augmented Lightning Experience GridMate – a suite of lightning components enhanced to fit the needs of our Salesforce community to simplify the complex data management by yielding an actionable UI/UX by leveraging your existing metadata.
Reimagine your data journey with Formstack – the only all-in-one forms, documents, and eSignature solution native to Salesforce. Eliminate data silos, save time and consolidate your tools.
Elements provides powerful business analysis tools like requirements capture, process mapping and user story creation. It builds a metadata dictionary with dependency and where used impact analysis and it connects the silos of existing information
FormAssembly is the leading data collection and form building platform with powerful integrations and advanced security and compliance standards.
The Thomas Pocklington Trust works with partners to identify and meet the needs and aspirations of blind and partially sighted people across the UK. They support a scholarship so that blind or partially sighted people can participate in Supermums training.
Discover our partnership opportunities
We are proud to be working with a range of organisations who support our mission to empower mums (and dads) into well paid flexible work in the Salesforce ecosystem. Talk to a member of the team about opportunities to partner with Supermums.