Learn how you could upskill as a Salesforce Business Analyst for free
Accelerate your Salesforce career with this formal Level 4 BA qualification. This training opportunity is open to eligible individuals who are employed by a company in England, in a permanent Salesforce related role.
18 month programme

Now enrolling for Summer 2023

Available in England only
Progressing your Salesforce Career
Supermums empowers Salesforce professionals to accelerate their Salesforce career with our range of courses, and we are delighted to deliver this formal apprenticeship qualification in partnership with Learning Curve Group and approved by the Institute for Apprenticeships and developed in partnership with the British Computing Society. We are delighted to be working in partnership with Salesforce to sponsor eligible learners on this course.
Our Level 4 BA qualification is aligned to the first year of a Bachelors Degree at University and packaged as an Apprenticeship  – i.e. very practical, on-the-job training.
"Salesforce is proud to work with Supermums to continue our drive for equality in tech and supporting people from diverse backgrounds through apprenticeships, as well as support Supermums on their continued work to support returners to the workforce. We care passionately about building more opportunities within our ecosystem for everyone and supporting the next generation of skilled professionals for our industry."
Adam Spearing
SVP Solution Consulting UK&I
Am I Eligible for the Level 4 BA Apprenticeship Programme?
It is accessible to individuals of any age who are already employed in a permanent role by a company in England, which includes elements of Salesforce.
The course will prepare you with the theory and practical skills to become a qualified Level 4 Business Analyst over 18 months, whilst also encouraging you to complete 2 further Salesforce Consultancy Certifications which could include Service Cloud, Sales Cloud or Non Profit Cloud.
Do you live in England?

Are you employed in a full time, permanent role?

Do you already have the Salesforce Administrator certificate or the equivalent experience?

Is Business Analyst built into your existing role but with no formal training or qualifications?

Would you like to add new skills to your CV to further your career or ask for that promotion?

Do you want to upskill existing talent instead of recruiting someone new?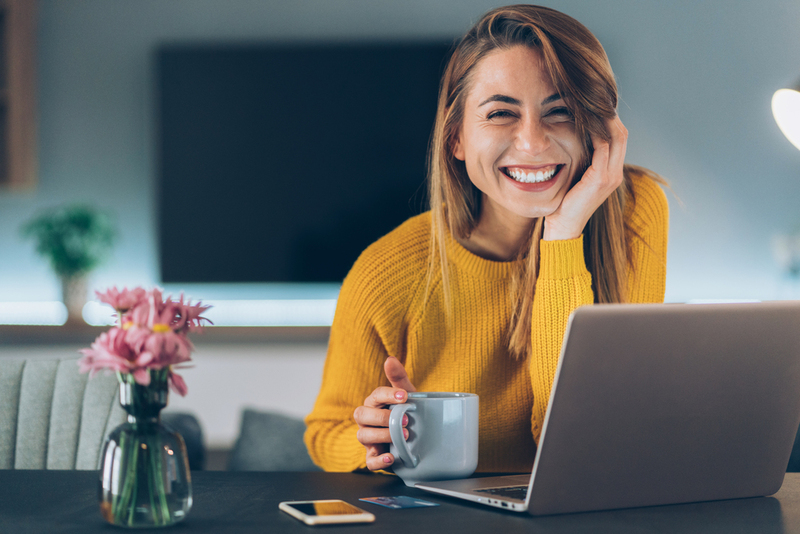 Our Apprenticeship Programme includes:
Mentor Support
Over 18 months you'll have access to fortnightly group calls to ask questions and share advice with your peer group as you apply your new knowledge in practice in your existing role.
On-Demand Training
Learn from Supermums CEO, Heather and the LCG trainer with access to online training videos and material that you can learn at a time that suits you.
Community
Learn, share and grow with other Salesforce apprentices through our online communities, events and social media groups.
NLP Coaching
Boost your confidence, stay focused, motivated and learn how to set and reach your goals with our NLP Coaching Skills training and sessions.
Exam Prep
Join our exam prep sessions and with the help of your peers, do test papers, focus of areas that you need support and help each other to pass your exams.
Certification
You'll become a qualified Level 4 Business Analyst whilst also completing 2 further Salesforce Consultancy Certifications including Service Cloud and Sales Cloud or Non Profit.
Why Trainees Have Studied with Supermums
I wanted to supercharge my Salesforce learning but i needed a training course that would offer the guidance and accountability that I needed. I saw Heather at Dreamforce and was so impressed with her passion and vision but more importantly, I was impressed by the structure of the Supermums programme.
I enrolled on the Supermums Marketing Cloud course because I wanted to update my marketing technology skills and gain some hands on experience in Salesforce Marketing Cloud. I have learnt so much and the course has increased my knowledge and confidence about Salesforce and marketing automation technology!
"After completing my Admin Cert I really wanted the skills to design new systems and respond to different stakeholder needs throughout the CRM implementation process. I've really enjoyed the Consultancy Skills course as it has given me the confidence to deliver with a clear implementation process for projects, with tools and techniques. It's a great flexible course to fit around my schedule with also the option to stay in touch via chatter and the weekly group coaching sessions."
Supermums reminded me that I'm still me. I still have all of those strengths and can apply them in any role in Salesforce. I really felt that having someone be your champion and encourage you to see the strengths that you bring to the table, that and the Supermums community....it's life changing!
Frequently Asked Questions
More questions? Schedule a call with a member of the team.
Am i eligible for an apprenticeship programme?
Due to apprenticeship levy funding restrictions candidates must work for a company that is registered in England and work at least 50% of the time physically in England. Candidates working remotely in Scotland or Wales full time are not eligible
What are the benefits of this course to myself and my employer?
By joining our apprenticeship programme you are adding value in your existing role gaining a Level 4 Business Analyst qualification as well as Salesforce Consultancy and Service Cloud, Sales Cloud or Non Profit certifications. Gaining these additional qualification also adds value to your CV enabling you to progress further, ask for that promotion and increase your salary.
The benefits to your employer are that they are increasing the skill set in their team without the added time and cost associated with recruiting someone new.
What are the time commitments?
You would be required to commit 20% of your paid work time to learning, completing BA tasks and portfolio documentation related to a Business Analyst role and apprenticeship. For example, if you worked 40hrs a week this would equate to 8 hrs a week over a 15 month period. If you worked less than 5 days a week this time would be pro-rated.
At the time of enrollment onto the Apprenticeship it is expected that activities related to a Business Analysis would be part of your normal job role and responsibilities, but by embarking on this learning journey it will enable you to spend 20% of your time on BA related learning, projects and tasks that will be of direct value to your company.
All tasks related to the 20% must be tracked and eligible to successfully pass the apprenticeship. The 20% of the job tasks need be during working hours and they can include:

Theory – such as lectures, role playing, online learning, simulation exercises or product training.
Practical Training – apprentices taking part in activities they wouldn't usually do during the week such as shadowing, mentoring, industry visits or competitions.
Learning support and time spent writing assignments
Creating a business project 
Attending meetings which they would not normally attend to get an insight into other areas of the business and see how this impacts their part.

As a formal accredited course it is essential that learners are committed to attending training sessions, completing the online learning and creating portfolio documentation ready for assessment to successfully pass the course.
What is a Business Analyst and why are the skills important?
An IS (Information Systems) Business Analyst is an advisory role that provides a critical layer of challenge and scrutiny for organisations who wish to deliver IS change successfully.
Leading industry research highlights that the main reasons why CRM projects fail is not related to technical knowledge, but because of:
poor business analysis
inefficient project management
low executive sponsorship and ineffective change management.
>If you are managing a Salesforce implementation as a solo admin or consultant, we advocate the necessity to be equipped with the relevant skills to do a brilliant job. You might even be doing the role of a Business Analyst already but don't know it or have that job title!
What is an apprenticeship?
Apprenticeships are a popular study option and a great way to gain hands on experience whist studying towards and industry recognised qualification, all while still earning a salary as many are done through a current employer.
Download an information pack
There is no cost to you directly. The cost of the apprenticeship can be covered by the Apprenticeship Levy held by an employer. This may be available through your employer or can be funded by a sponsoring company. Please talk to us to find out more.