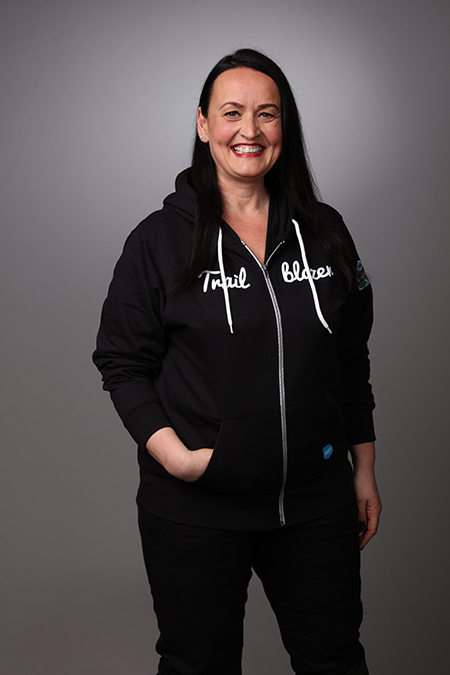 Salesforce Project Manager
A project manager is an expert in planning, maintaining accountability and managing resources to deliver a project successfully for a client. They enjoy being organised and using project management software to plan everything out successfully.
They will liaise and allocate team members to a project and hold the team accountable for recording time and deliverables to maintain an overview on project progress. Typically they will report to a client/manager regularly on progress and the plan. The project manager is measured on their success to bring a project in on time, on budget and to deliver the priority outcomes for the client. It requires excellent management skills and people skills with an attitude for accountability, precision and organisation.
Typically, Agile Project Management Methodology is popular in the Salesforce eco-system but Waterfall Prince 2 Methods are still used in some cases. A technical understanding of Salesforce products is not essential as a project manager if you have a team of other technical Salesforce specialists around you, but it can be really useful to have a general knowledge of what the team are delivering.
Typical Responsibilities
These are the main responsibilities of being a Salesforce Project Manager and what job postings include. You can learn these through our Supermums programmes.
Agreeing project objectives and measures of success, including time and budget, for a Salesforce project.

Managing, motivating and influencing team members to deliver on their tasks throughout the project life cycle.

Identifying and mitigating potential risks and developing solutions to manage them.

Ensure effective use of project management software and tools by the team for managing projects.

Build,maintain and develop effective relationships with internal and external stakeholders.

Responsible for planning, allocating tasks and executing the projects at hand.
Transferable Skills
You might not have all of the key skills required but your previous knowledge and experience are also what recruiters and companies are looking for.
Our Supermums Programme will support you with developing these skills that you don't have or need to refresh.
Project Management Skills

Communication and People Management Skills

Project Management Software

Risk Assessment and Mitigation

Team Building, Coaching and Management Skills

Organisation, Priorisation and Task Management Skills
Salary Expectations
£64,000 – £103,000
UK Salary Expectations
$70,000 – $132,000
USA Salary Expectations
$130,000 – $160,000
AUS Salary Expectations
Typical Salesforce Project Manager Day
Morning
You start the day with your key stakeholders to check in on project progress.You have successfully built strong relationships with your stakeholders on the project, inspiring, engaging and motivating them throughout its duration.
Mid Morning
Within the meeting there was some key pain points raised by the technical team.You schedule an urgent meeting with them to go over in more detail and suggest improvements inline with project goals and requirements.
Afternoon
You have a progress meeting with a Client to discuss progress on milestones, actions and projected timeline and update the Project Management system accordingly.
Late Afternoon
You have a lesson learned session with your project team for a recent completed project – you lead on the workshop understanding strengths of the project experience and where their could be improvements so you can continually improve the internal and external experience on projects.
End of Day
You close the day by reviewing reports and identifying priorities for the week ahead, identifying any risks arising that will become priority over the coming days.
Real Stories from our trainees
Day in the life: Ada, Freelance Salesforce Project Manager
Join us to hear from someone who has completed Supermums Salesforce Administrator training and in now in a job!
Day in the life: Lucy, Salesforce Project Manager
Lucy was looking for a more flexible well-paid career that enabled her to achieve a work-life balance when she came across Salesforce Supermums.
Kickstart your Salesforce Project Management Career with Supermums
Add to your Salesforce Administrator skills by learning change management, business analysis and project management in our Salesforce Consultancy course.