Salesforce CRM Analytics Programme
Supermums is an Authorised Salesforce Training Provider and we deliver the ANC 201 and 301 CRM Analytics Training Courses.
Salesforce CRM analytics is an astute, accurate, and extensive CRM analytics solution, designed to allow users to combine customer data from a plethora of data sources and transform this into valuable insights.
The goal is to use this analysed data to make better-informed, customer-conscious business decisions. CRM analytics is an incredible tool for businesses of all sizes, but it is especially vital for large organisations that deal with an enormous number of customers a day. With so many different customers it can be tricky for those in sales, customer service, marketing, and any department who might be involved to keep track of where each customer is at each stage of their process.
The Supermums CRM Analytics Programme trains you to build the bridge between the numbers and the clients, allowing companies to view their most important connections, gaps, and risks associated with every customer action. Join now and upskill before the end of the year!
Take part in our 8 Day CRM Analytics Programme.

Sessions will take place 1300-1700 BST.

Dates of Delivery - Nov 28th, 29th, 30th, Dec 5th, 6th, 7th, 12th, 13th

Book your place today and upskill before the end of the year!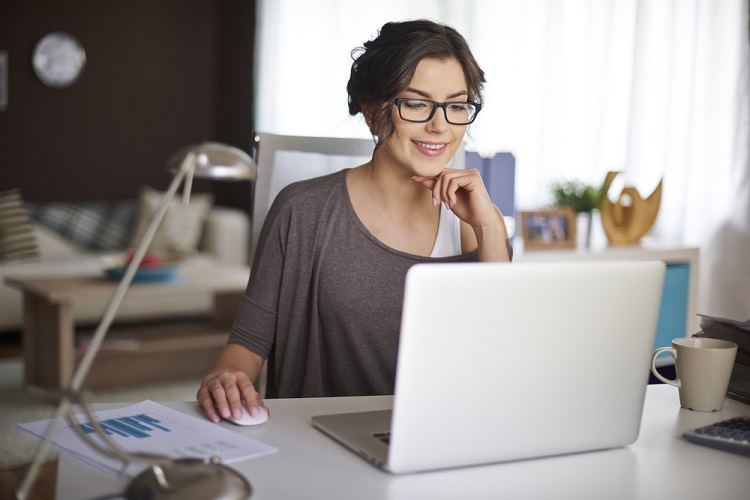 What are the benefits of CRM Analytics?
The data you gather regarding your customers' needs to be extensive and precise, allowing you to customise your strategy and align to individuals that make up your customer base, rather than a generic all-encompassing approach. Every customer wants to feel valued, and CRM Analytics allows you to do that. Here are some more benefits:
Customer Classification – CRM analytics tools also make it possible to segment your clients into various groups, such as those based on age, gender, spending habits, buying trends etc., for smoother marketing and sales management. Enhances the customer 360-degree view with real time data.
Predictive Monitoring No Coding – The declarative tool can analyse customer data to accurately determine how successful future business decisions may be, reducing the overall risk and increasing sales potential. Accessing a wide range of data sources and housing this dataset inside the analytics studio can identify trends and patterns to effectively predict future outcomes.
Identify Quality Records – CRM sales analytics are designed to determine which groups of customers likely to bring in the highest ROI utilising customer segmentation. This allows businesses to focus more of their advertising, marketing, and sales efforts on the most valuable demographics, ensuring higher profits over time. Recommend the high opportunity sales deals for sales reps to pursue.
Native to Salesforce – Everything in CRM Analytics adheres to Salesforce' number one value trust, therefore security. CRM Analytics also simplifies data governance, allowing you to adapt to new business requirements as user adoption and engagement evolve. You can adopt existing Salesforce security or create bespoke accessibility and manage internally.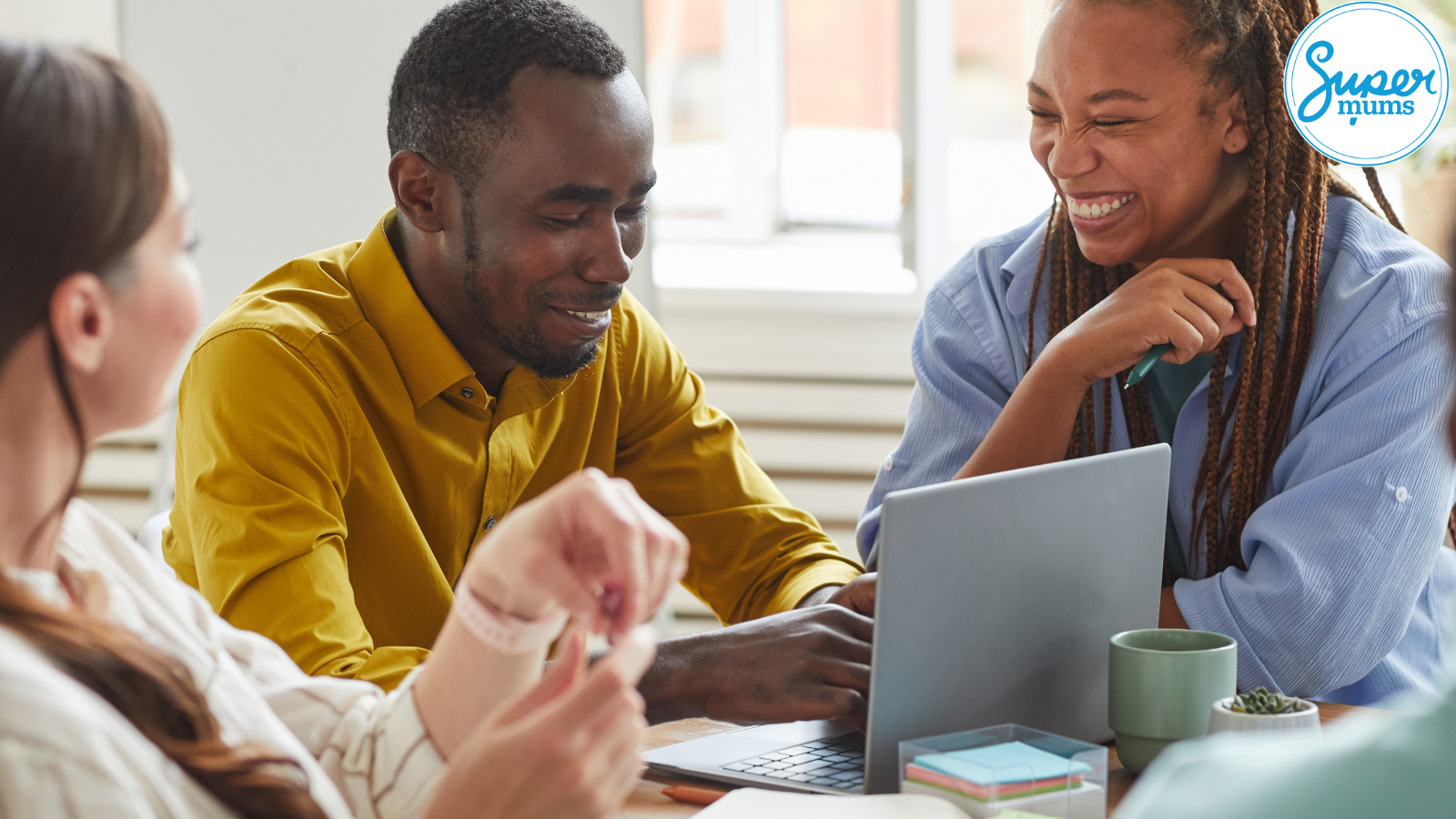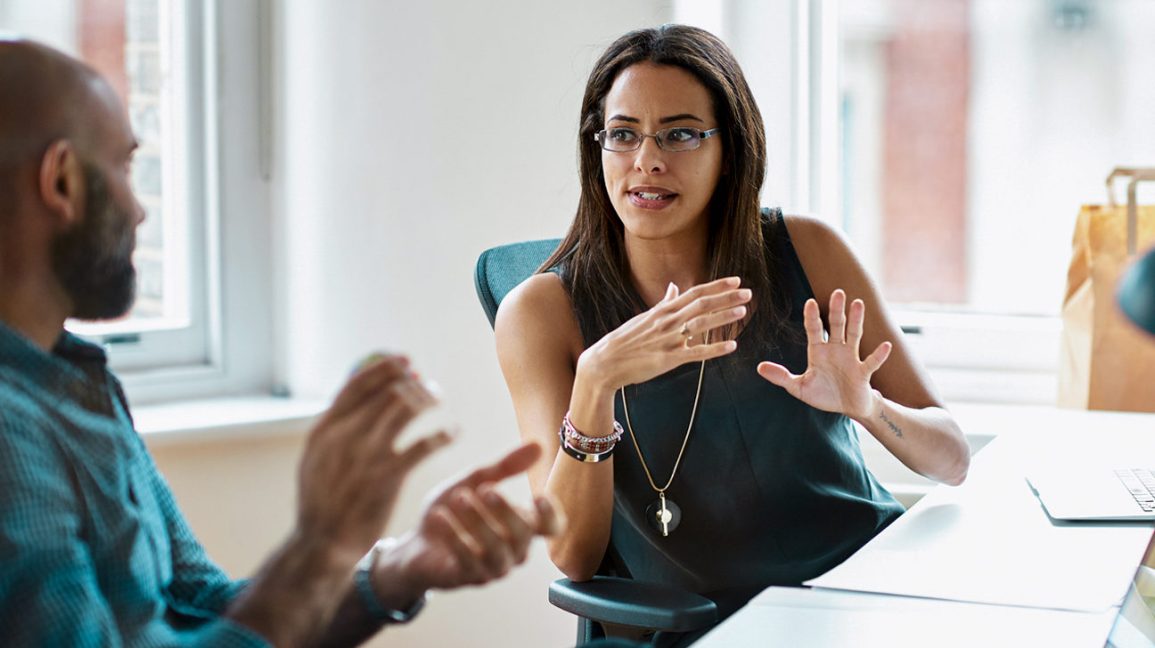 Join the CRM Analytics Programme if you are:
Wanting to advance the reporting capabilities of your CRM

Wanting to maximise the ROI of your Salesforce instance

Looking to utilise the latest CRM product

Advance your skills in data analytics

Wanting to learn with live training from Authorised Salesforce Training Providers
The Course Content - Two Courses combined into one
ANC201 course – 8hrs content
Build and manage apps in CRM Analytics
Design a dashboard based on requirements, and create a dashboard template
Create and add lenses to build a dashboard
Optimize a dashboard for mobile use
ANC301 Course – 24hrs content
Determine your user, data, and security requirements, and establish a development process.
Set up apps and control what users can do in CRM Analytics by assigning them licenses, permission sets, and app permissions.
Load external data to CRM Analytics.
Create and run dataflows to load Salesforce data, and join it with data from other datasets.
Understand and use Data Sync effectively.
Understand Recipes and Data Prep.
Understand and implement data security in CRM Analytics, and override security for implementation and testing.
Understand how filters on dashboards function and be able to use interactions when necessary.
Understand a dashboard's JSON file.
Explain the process of dashboard queries and modify a query to meet specific analytic requirements.
Modify dataset metadata.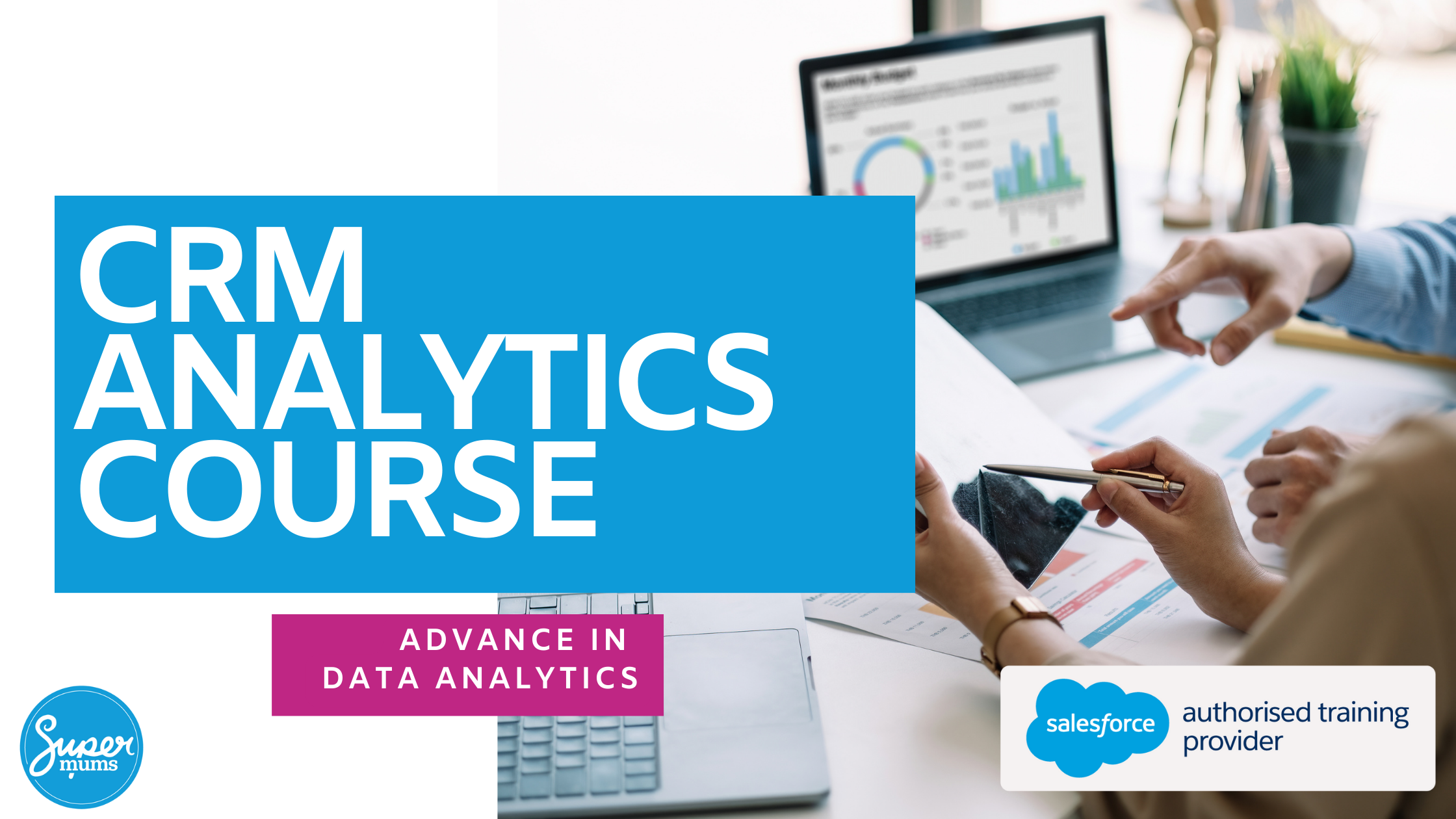 Meet the Training Team
Meet your dedicated Supermums Training Team who are on hand if you get stuck, concerned or troubled about your learning journey.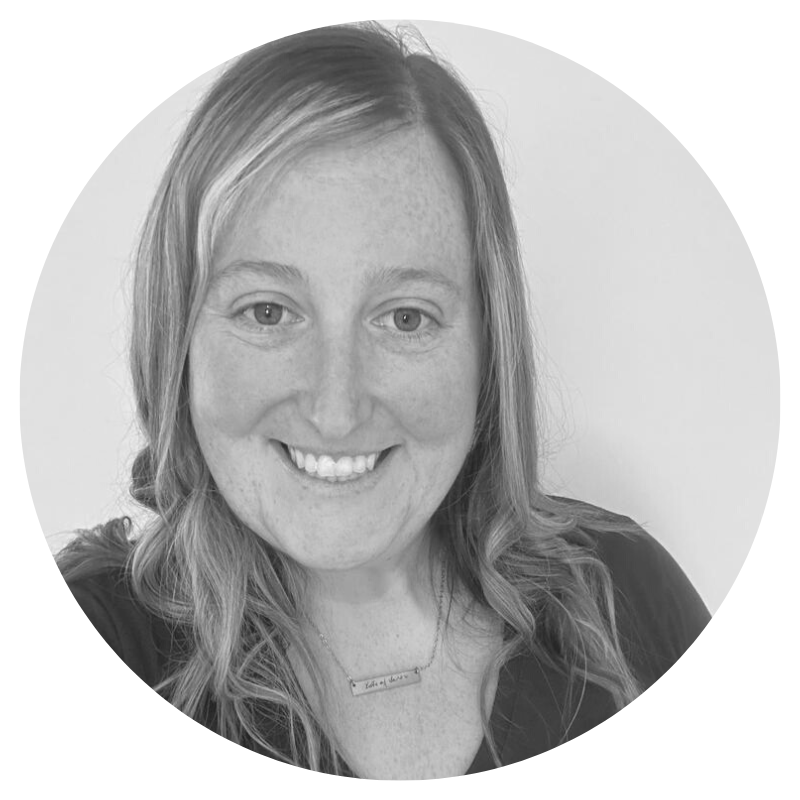 Abigail Green
Abigail Green is our Training Manager and manages the training team to ensure learners receive an excellent customer experience.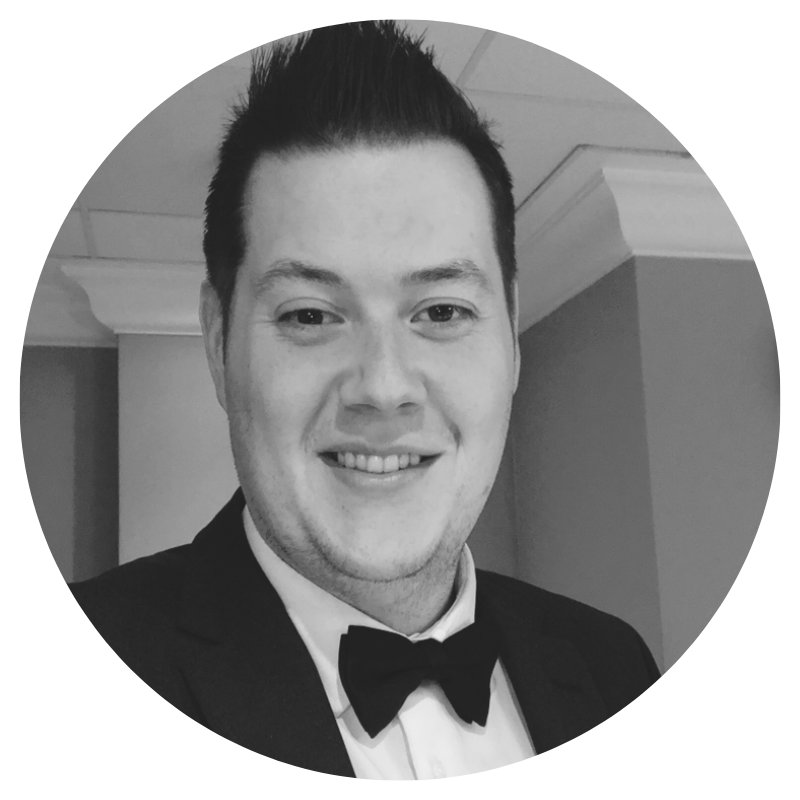 Liam O'Shea​
Liam is Curriculum Manager and Instructor at Supermums. Liam has been delivering Salesforce training for the past 3 years and loves teaching our students new technology. He is our resident CRM Analytics Instructor 
?>
Our Training Programme includes...
Virtual Training
Learn and work through the ANC 201 and 301 official Salesforce training curriculum with Liam, These sessions are delivered live over the course of 8 days, and are then available on-demand. The first course is Nov 28th, 29th, 30th, Dec 5th, 6th,  7th, 12th and 13th.
Certification
Complete the training modules and take your CRM Analytics Certification to showcase your skills on your CV and Linked in Profile.
Career Coaching
Access our fortnightly Career Coaching sessions to enhance your confidence and clarity around career progression.
Community
Learn, share and grow with other salesforce professionals through both our online communities and in person events. Join our Supermums Alumni channels to connect with our 1k plus community globally of professionals.
Employment Readiness
Learn how to prepare and pitch yourself at interviews as an employee or independent contractor. Understand how prepare your CV or a proposal to secure your next job. Tap into our recruitment team to review your CV, prepare you for interview and let you know about potential roles.
Get Certified Quickly
Our 8 day course means you can upskill quickly, to enhance your capabilities and skills
Enrol on CRM Analytics Programme
Benefit from live authorised Salesforce training provision to enhance your skills and maximise Salesforce products today to support your team.
8 day training programme

Sessions will take place 1300-1700 BST.

Next Course: Nov 28th, 29th, 30th, Dec 5th, 6th, 7th, 12th and 13th.

Authorised Salesforce Training Provision

Available in EMEA, USA & ANZ.

Payment plans available.
Price
Have a question?
Speak with one of the team, the goal of a call is to ensure you can make a fully informed decision.
Get My Questions Answered
Sponsored by: