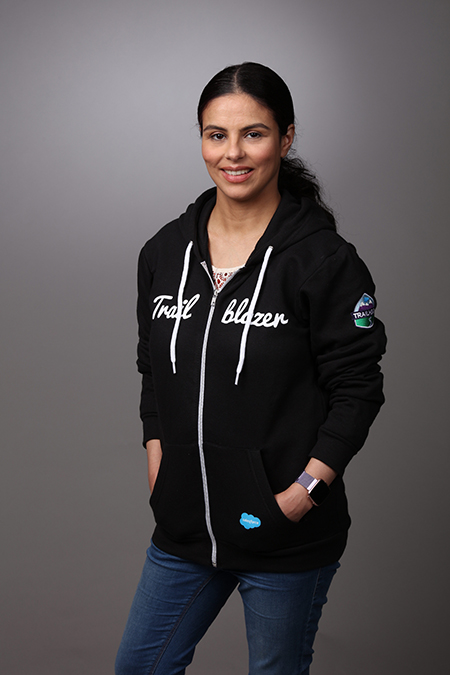 Salesforce Administrator Career
A Salesforce Administrator focusses on 'click not code' solutions. They are able to configure Salesforce relatively easily with the right training and mentoring to maintain a Salesforce instance on a daily basis for an organisation. The starting certifications are Salesforce Administration, Advanced Admin and App Builder and then progressing to learn other product specialisms depending on the needs of the system.
Their role is focussed on developing and maintaining a system and learning the Salesforce products as required. They might also adopt a trainer role quite often to help people use and manage the system.
They might be working on a support desk, be a solo admin/quasi consultant working in-house for a salesforce customer or working within a salesforce consultancy.
These are the main responsibilities of being a Salesforce Administrator and what job postings include. You can learn these through our supermums programmes.
You might not have all of the key skills required but your previous knowledge and experience are also what recruiters and companies are looking for.
Our Supermums Programme will support you with developing these skills that you don't have or need to refresh.
Typical Salesforce Administrator Day
Morning
You begin the day checking in on your priority tasks for the day ahead.Priority number 1 is to check in with the Operations Manager to make sure the new web to lead form you added last week is working well for the team.
Mid Morning
You notice that there is a high level of users reporting that they cannot access certain records.You spend the rest of the morning looking into the issue to resolve and feedback to users.
Afternoon
You finish pulling together some online training material for end users.You want to be able to offer a variety of support tools for users to try and reduce the number of telephone enquiries and FAQ.
Late afternoon
You spend the afternoon building a new report for the Sales Manager who wants to track his performance against target.
End of Day
You have just been notified from a user that at least 10 Customers have beenreceiving a blank automated email.You put this on the priority list to look at tomorrow.
Real stories from our trainees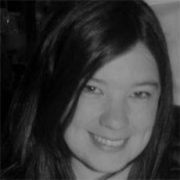 Our Supermums Graduate Sherrian, retrained from a teacher and now works as a virtual salesforce administrator and loves Salesforce flexibility.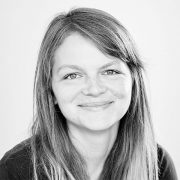 Jasmine had over 10 years experience in Marketing but while on Maternity leave she enrolled in our Admin course to retrain and gives her a more flexible career option.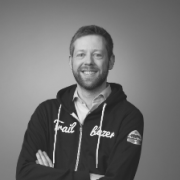 Simon's background was working for Charities and his newfound Salesforce qualification enabled him to bring something new to an industry he already knew.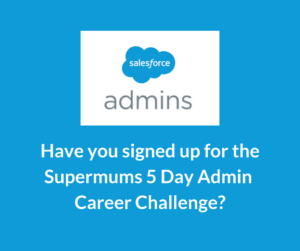 Is it the right option for you?
Sign up to our 5 Day Career Challenge to learn more about an admin career in Salesforce. 
Our challenge helps potential Supermums learn more about what a career in Salesforce is like and to help you assess if it's right for you.
There is a bite-sized task every day, giving you an insight in to the Salesforce world.
Kickstart your Salesforce Admin Career with Supermums
Enroll on our Salesforce Admin Program
The Salesforce Administrator certification is the foundation qualification which gives you the springboard into all Salesforce careers.