Join Our Team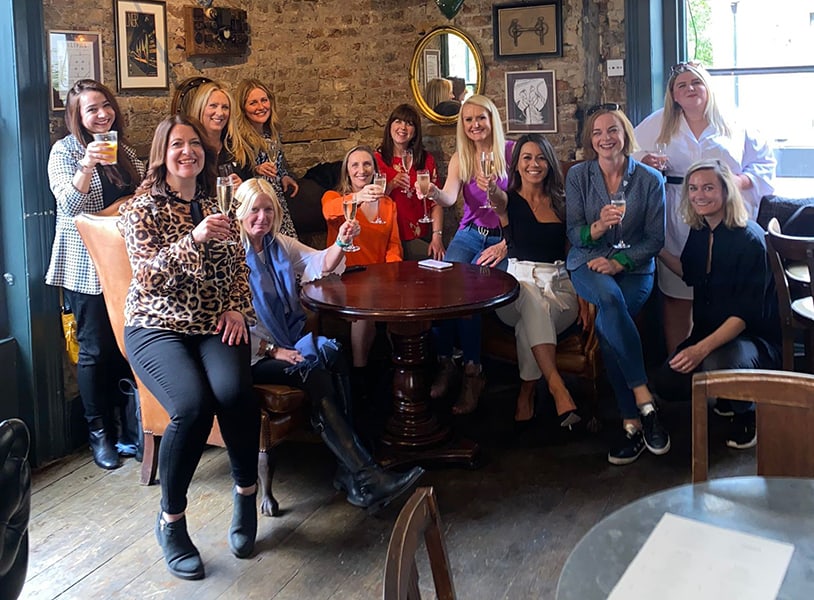 Our Values at Supermums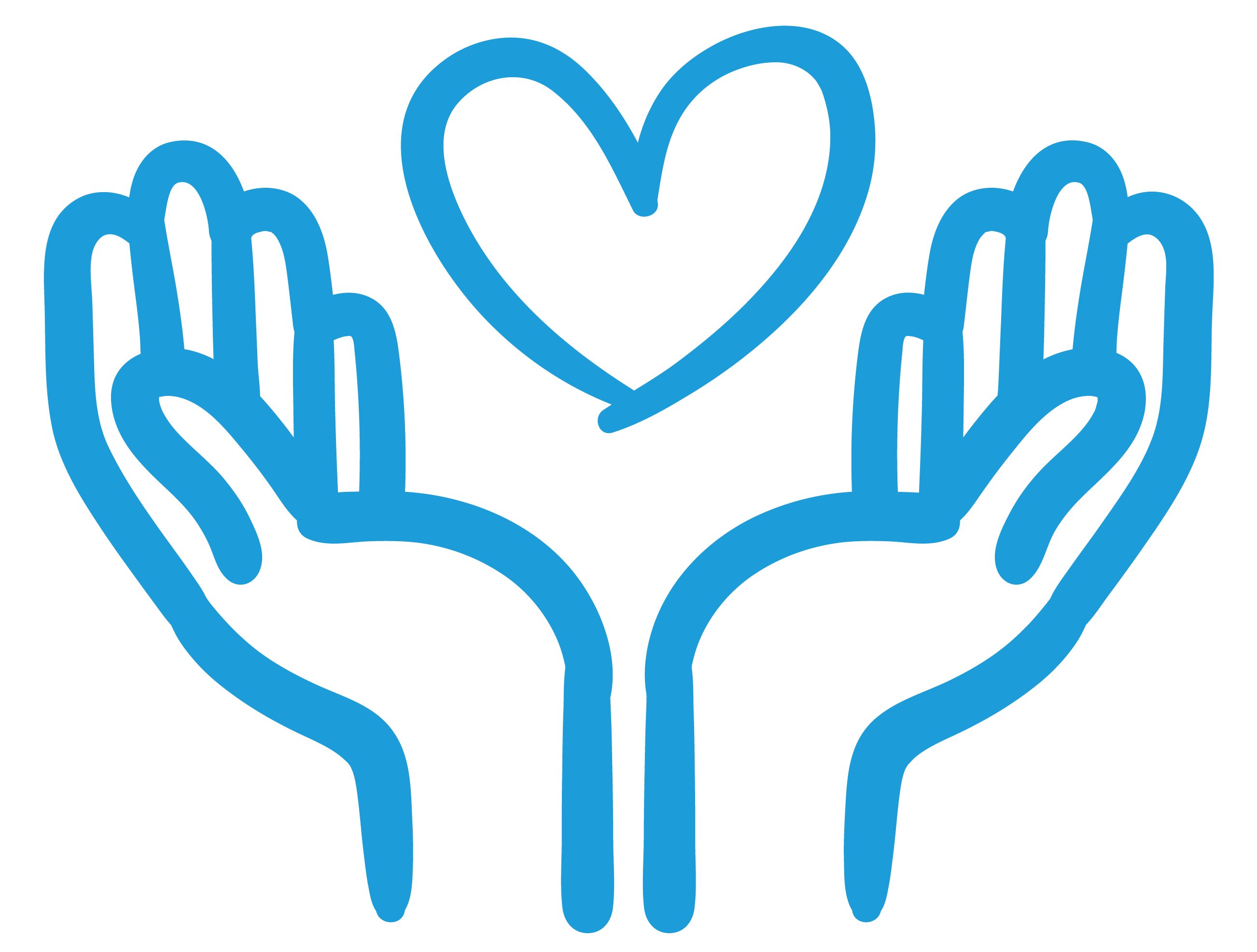 Passionate about Empowering and supporting women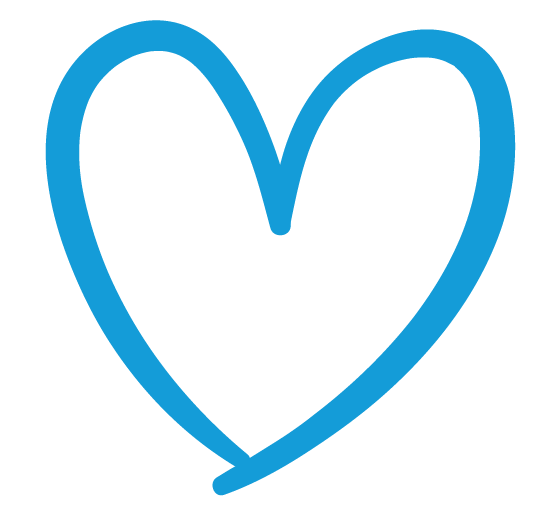 Openness and Respect with customers and employees.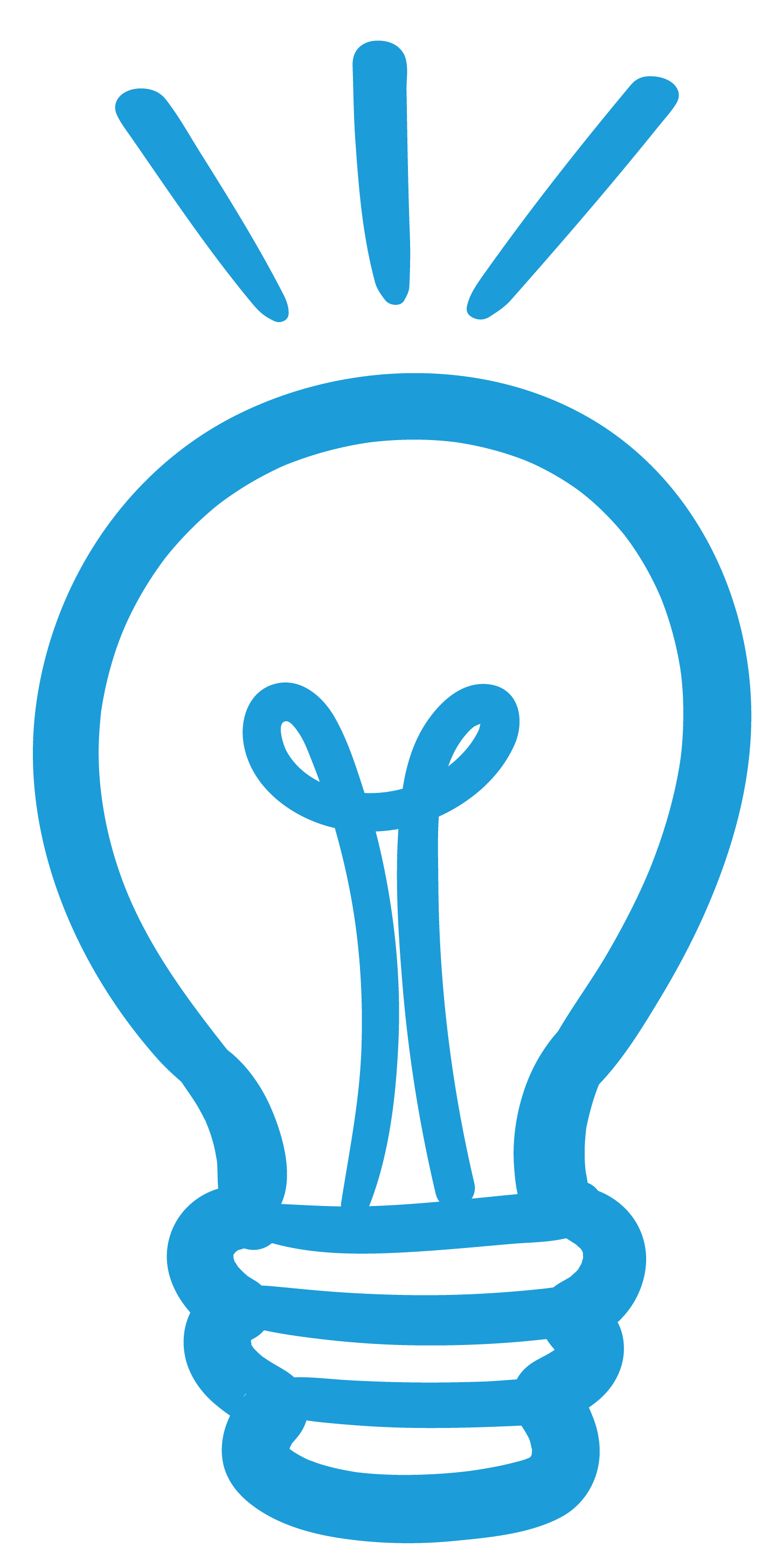 Innovation in how we deliver out our mission.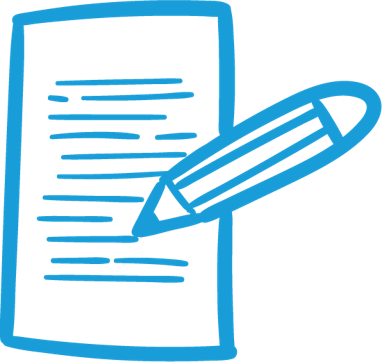 Learning and Growth opportunities for everyone .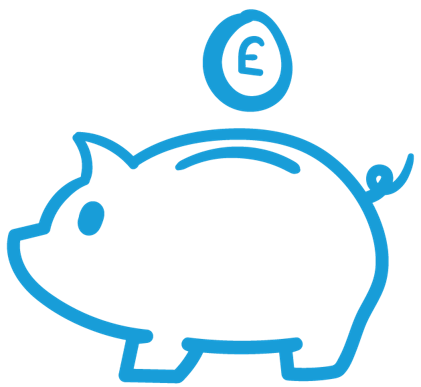 Seeking to achieve Excellence and Success for everyone.
Current Vacancies
We are currently a team of 22 spanning the globe. Our team works virtually across the AMERICAS, EMEA and APAC.
The Supermums team work virtually but we have quarterly team meetings for those in Europe and annual team gatherings.
Please find the available job opportunities listed below. We are a growing team so if you are interested in joining us and there are currently no roles available, please send your CV to heather@supermumsconsulting.com
Finance Officer / Bookkeeper
£14-18 per hour depending on experience.
Employed or Contract roles considered
Hours of approximately 20 hrs per week ideally spread over 3-5 days.
Combination of working in a Home Office in Hastings/East Sussex and Remote.
To administer financial responsibilities for two companies Supermums Consulting and Supermums Training.
Role and Responsibilities would include.
Daily tasks
To process purchase and sales ledger, managing sales ledger debtors, processing income and cash book accurately and in a timely manner.
Ensure processes are adhered to in maintaining financial positive cashflow.
Overall responsibility for income processing and sales ledger, related debtor management, reconciliations and reporting to assist timely and accurate management reporting, such as aged debt analysis.
To undertake a range of financial transaction processing duties with day to day responsibility for income, cashbook, sales ledger and payroll processing, dealing with queries, preparing and posting journals, reconciliations and filing.
Facilitate the daily banking, expenses, ensuring relevant receipts and payments are processed and transactions are posted to general ledger.
Manage the sales ledger process, raise invoices on a timely and accurate basis, provide all the necessary information to the payee customer and ensure an effective collection of debt owed to the company.
Operational
Updating and maintaining systems/processes related to finance which includes Xero, Salesforce, Stripe, Sonovate.
Managing operational compliance with statutory regulations for PAYE, returns to HMRC.
Liaise with HR department for all payroll matters ensuring the accurate processing of PAYE transactions, payments to HMRC, employees and other related parties such as pensions bodies.
Oversee external compliance, including VAT, payroll, and corporation tax.
Quarterly Intermediary report submission for SMC
Education and Experience
2-3 years experience in finance and accounting or related professional area
AAT Level 3/4 or part qualified/qualified CIMA/ACCA/ICAEW plus a payroll qualification (such as ICB Diploma in payroll management)
Please send CV and covering letter to heather@supermumsconsulting.com
360 Contract Desk Recruitment Consultant
360 Contract Desk Recruitment Consultant 
Supermums Consulting is a recruitment company with a difference.
We specialise in helping employers' source skilled professionals for permanent and contract roles with a focus on the Salesforce ecosystem.
Our social mission is to champion and support women in tech – and as such we work hard to place high calibre skilled and entry level candidates that can support returners to work looking for great jobs with flexibility, progression and work life balance whilst supporting our clients meet their diversity and inclusion recruitment agenda.
We place candidates into a wide range of full-time and part-time roles across technical, sales, project management, business analysis and customer service – and our clients tend to be businesses running Salesforce, non-profits, as well as integrated systems vendors (ISVs), and consulting partners.
About Your Role
As a Recruiter you will be responsible for managing a Contract Desk with Supermums Consulting, you will be responsible for driving results within a niche market -where you will become involved in:
Building client relationships with leading companies within your recruitment market.
Sourcing and attracting candidates by using databases, social media etc.
Successfully undertaking business development to generate new leads.
Booking and attending client meetings
Networking
You take ownership for your own workload and outputs.
Interview candidates to ensure they align with your client's talent requirements.
Prepare candidates for interviews, negotiate their salaries, and place them with your clients.
Have the ability to multitask and prioritise workload.
Sourcing and attracting candidates by using databases, social media etc.
Develop and update job descriptions and job specifications.
About You
Ideally you will possess the following skills and traits to be successful in your role with Supermums Consulting;-
Possess 2-3 years' experience in recruitment industry
Essential background in managing contractors/temps in recruitment
Have a track record of delivering results in a target driven environment
Have a proven track record of converting leads and meetings into business
Be a great communicator with drive and resilience
Be self-motivated with a drive to learn and grow as an individual and in your career
Have a drive to deliver excellence in all you do
About Life at Supermums Consulting
Supermums is an organisation that thrives on seeing our people grow and develop in life and their job role with us.  We want people to learn and are dedicated to freeing up your time with continued professional development.  Our aim is to nurture a culture based on excellence, success and empowerment where we work together to create a positive experience with all those we come in to contact with.  We offer;-
Total remote working with flexibility of hours
Uncapped earnings
Career progression that matches your own goals
Ongoing training and allocated weekly CPD time
Quarterly in-person events with paid for hotel stay and networking opportunities
Virtual team building and social activities
Health Cash plan with access to digital healthcare
Pension plan with 5% employer contribution
The chance to empower women in the world of technology
Salary from £28k – £35k basic with OTE commission
To apply please send your Covering Letter and CV to melonie@supermumsconsulting.com by the 12th May for shortlisting and screening calls. 
Principal Recruitment Consultant
Location: Remote working
Salary: £40 basic with commission OTE £95k
Role Type: Permanent
Details:
Manage a portfolio of vacancy opportunities liaising with internal and Client stakeholders to understand the full job brief and expectations of the role
To line manage a small team of Consultants – coaching, mentoring and supporting to help individuals grow, perform and achieve individual and team targets
Allocating roles to team based on skillset, expertise and capacity
Deliver a Consultative approach to recruitment advising on recruitment best practice and approach and Salesforce industry market rates.
Assessing and responding to the needs of each particular client
Sourcing suitable candidates and briefing them on the opportunities offered by the client
Head hunting candidates for specific roles
Managing the process through the interview to offer stage and beyond
Negotiating pay and salary rates and finalising arrangements between client and candidate
Offering CV, interview and general career advice
Prepare candidates for CV submission and interviews
Deliver constructive feedback from interviews
Liaise with Client stakeholders for weekly/monthly meetings where necessary to update on performance/questions/feedback/issues
To seek out opportunities to win new vacancies with your account portfolio
Provide an excellent service ensuring candidates and clients receive a professional
and comprehensive service at all times
Comply with company management systems, reporting and quality procedures including accurate database management
Develop an understanding of market rates and conditions within your sector
Seek and provide feedback in a professional manner at all times to candidates
Agree and deliver against candidate and client service levels
Requirements
 3 years minimum recruitment experience, able to demonstrate extensive billing history
Demonstratable experience of working within a recruitment environment meeting and exceeding monthly targets and KPI's
Understanding of the Salesforce market with a strong understanding of Salesforce roles and responsibilities
Salesforce Market expert and can articulate Salesforce specialist knowledge and understanding
Experience working within Salesforce recruitment
Experience of managing a team of Consultants against clear targets and KPI's
Experience of coaching and mentoring Junior members within the team
Excellent communication skills
Advanced questioning skills
Ability to influence and engage with all levels of candidates
Advanced skills in Linkedin / job boards and other candidate portals required
Ability to liaise with both candidates and clients achieving excellent customer care and success
Please send your CV to melonie@supermumsconsulting.com
Senior Recruitment Consultant
Location: Remote working
Salary: £35,000 basic with commission OTE of £65k 
Role Type: Permanent
Details
Manage a portfolio of vacancy opportunities liaising with internal and Client stakeholders to understand the full job brief and expectations of the role
Deliver a Consultative approach to recruitment advising on recruitment best practice and approach and Salesforce industry market rates.
Assessing and responding to the needs of each particular client
Sourcing suitable candidates and briefing them on the opportunities offered by the client
Head hunting passive candidates for specific roles
Managing the process through the interview to offer stage and beyond
Negotiating pay and salary rates and finalising arrangements between client and candidate
Offering CV, interview and general career advice
Prepare candidates for CV submission and interviews
Deliver constructive feedback from interviews
Liaise with Client stakeholders for weekly/monthly meetings where necessary to update on performance/questions/feedback/issues
To seek out opportunities to win new vacancies with your account portfolio
Provide an excellent service ensuring candidates and clients receive a professional and comprehensive service at all times
Comply with company management systems, reporting and quality procedures including accurate database management
Develop an understanding of market rates and conditions within your sector
Seek and provide feedback in a professional manner at all times to candidates
Agree and deliver against candidate and client service levels
Requirements
 2 years minimum recruitment experience, able to demonstrate extensive billing history
Demonstrable experience of working within a recruitment environment meeting and exceeding monthly targets and KPI's
Understanding of the Salesforce market with a strong understanding of Salesforce roles and responsibilities
Salesforce Market expert and can articulate Salesforce specialist knowledge and understanding
Experience working within Salesforce recruitment
Willingness to provide coaching and mentoring to Junior members within the team
Excellent communication skills
Advanced questioning skills
Ability to influence and engage with all levels of candidates
Advanced skills in Linkedin / job boards and other candidate portals required
Ability to liaise with both candidates and clients achieving excellent customer care and success
To apply, please email melonie@supermumsconsulting.com
Junior Recruitment Consultant
Location: Remote working
Salary: £28,000 basic with commission OTE £42k 
Role Type: Permanent
Details
To identify, attract and engage candidates to fulfil specific business briefs and requirements
To provide support and service to internal delivery functions and departments
To proactively track and continuously manage the journey of a candidate
Provide first line support for Candidate enquiries
To identify, attract and engage candidates to fulfil specific business briefs and requirements
To manage smaller vacancy opportunities liaising with the Business development team and Client contact to understand the full job brief and expectations of the role.
Shortlisting of all available candidates on our internal database, external job boards, Supermums community and matching appropriately to live job opportunities
Interview prospective candidates – telephone screening
Be able to advise and reformat CV's to 'sell' key USP's of that candidate
To prepare candidates for interviews
Liaise with the Client to close opportunities and 'win' placements
To provide support and service to internal delivery functions and departments
Provide pre-employment and compliance checks in line with company policy and relevant legislation
Provide support to ensure that the candidates and clients receive a professional and comprehensive service at all times
Comply with company management systems, reporting and quality procedures including accurate database management
Develop an understanding of market rates and conditions within your sector
Seek and provide feedback in a professional manner at all times to candidates
Agree and deliver against candidate service levels
Requirements
 Understanding of the Salesforce market with a strong understanding of Salesforce roles and responsibilities
Willingness to develop as a Salesforce Market expert who can articulate Salesforce specialist knowledge and understanding
Experience working within Salesforce recruitment (desirable)
Excellent communication skills
Advanced questioning skills
Ability to influence and engage with all levels of candidates
Advanced skills in Linkedin / job boards and other candidate portals required
To apply, please email melonie@supermumsconsulting.com