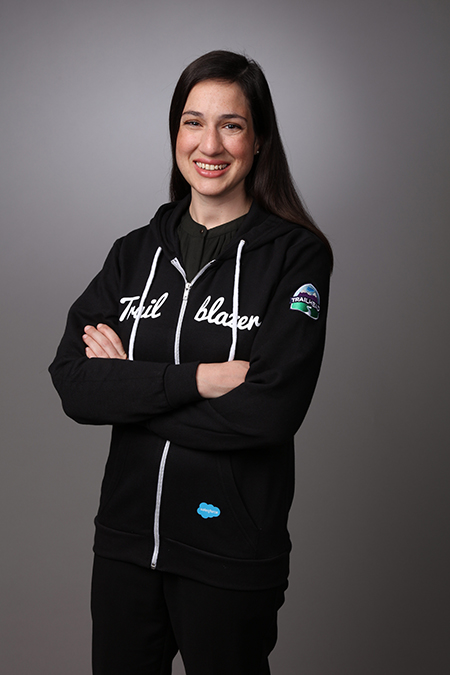 Salesforce Marketing Cloud Consultant
A Marketing Cloud Consultant will have a broad range of responsibilities depending on the size and focus of the Salesforce Partner that they work for; this can range from implementing of SFMC on multi-cloud projects, integrating with third-party platforms, or even projects that involve upskilling or training users.
The type of projects that a partner typically focuses will also determine what they look for in candidates for SFMC Consultant roles; for example, if a partner has a relatively small SFMC practice, and has someone who is very technical already working for them, then they will be interested in someone who has a more business-focused skillset.
This person would, therefore, need to be able to engage with key stakeholders and understand the business needs, in order to translate into technical requirements. Other consultancies that have a more technical need will be looking for candidates that have configuration experience, as well as experience of integrating with third-party platforms.
These are the main responsibilities of being a Salesforce Marketing Cloud Consultant and what job postings include. You can learn these through our Supermums programmes.
You might not have all of the key skills required but your previous knowledge and experience are also what recruiters and companies are looking for.
Our Supermums Programme will support you with developing these skills that you don't have or need to refresh.
Typical Salesforce Marketing Cloud Consultant Day
Morning
You start by checking your campaign performance dashboard so that you can assess the priorities for the day ahead.You have a team meeting in 30 mins so you want to be able to communicate actions to focus on for the day.
Mid Morning
You have a discovery session with a Client to understand their business needs and requirements.It was a successful meeting and you will now write up your notes ready to prepare a demo and proposal.
Afternoon
You pull together the proposal document from your earlier call along with a demo of a customised solution ready to present back to the client at the next meeting.
Late Afternoon
You finish pulling together a training package for your Client.You are due to deliver the training next week.
End of Day
You are going to be building a complex automated journey using Journey Builder so you revisit the requirements and start putting your plan in place as to how this will be completed ready to get started in the morning.
Real stories from our trainees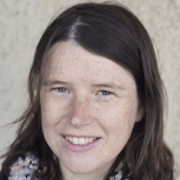 Natasha first discovered Salesforce when she was a Freelance Marketer in London. Now she is freelance Salesforce Consultant based and living in Australia with her husband and three children.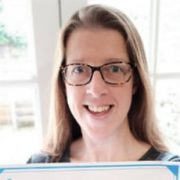 Nicola developed her career specialising in Volunteering Programmes, when she decided to upskill in Salesforce Administration and Consultancy to help non-profits implement Salesforce.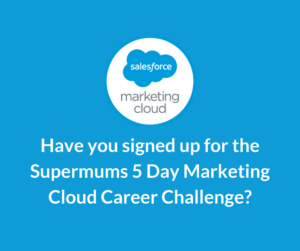 Is it the right option for you?
Sign up to our 5 Day Career Challenge to learn more about a career using Salesforce Marketing Cloud. 
Our challenge helps marketers revisit the Salesforce values and understand more about this in-demand skill.
There is a bite-sized task every day, giving you an insight into the world of Marketing Cloud and how our course can help boost your career and take your martech knowledge to the next level.
Kickstart your Salesforce Marketing Career with Supermums
Enroll on our Salesforce Marketing Cloud Program
The Salesforce Marketing Cloud role comprises of these three certifications, Salesforce Marketing Cloud Email Specialist, Salesforce Marketing Cloud Administrator and Salesforce Marketing Cloud Consultant. Our programme will help you gain these vital certifications.