Mums on Cloud Nine Podcast – What have i missed?
As we wrap up series 4 for the summer, we thought we'd recap on the amazing guests and advice that we have had this series. 
In Series 4 we have been focusing on how to help women to stand out in the crowd. This is important to create more role models but to also help women get the pay they deserve and to to not feel side-lined for just working part time. As women we need talk about our achievements and spread the word to bring other women into the tech sector, build the confidence of women returners and tackle gender equality.
The podcast show is delivered by Heather Black, CEO of Supermums, a global brand supporting mums to upskill and transition into the tech sector.
Mums on Cloud Nine is sponsored by RB, in partnership with Enfa.
So, what have you missed and where can you listen to it again? No need to search, we've done the legwork for you: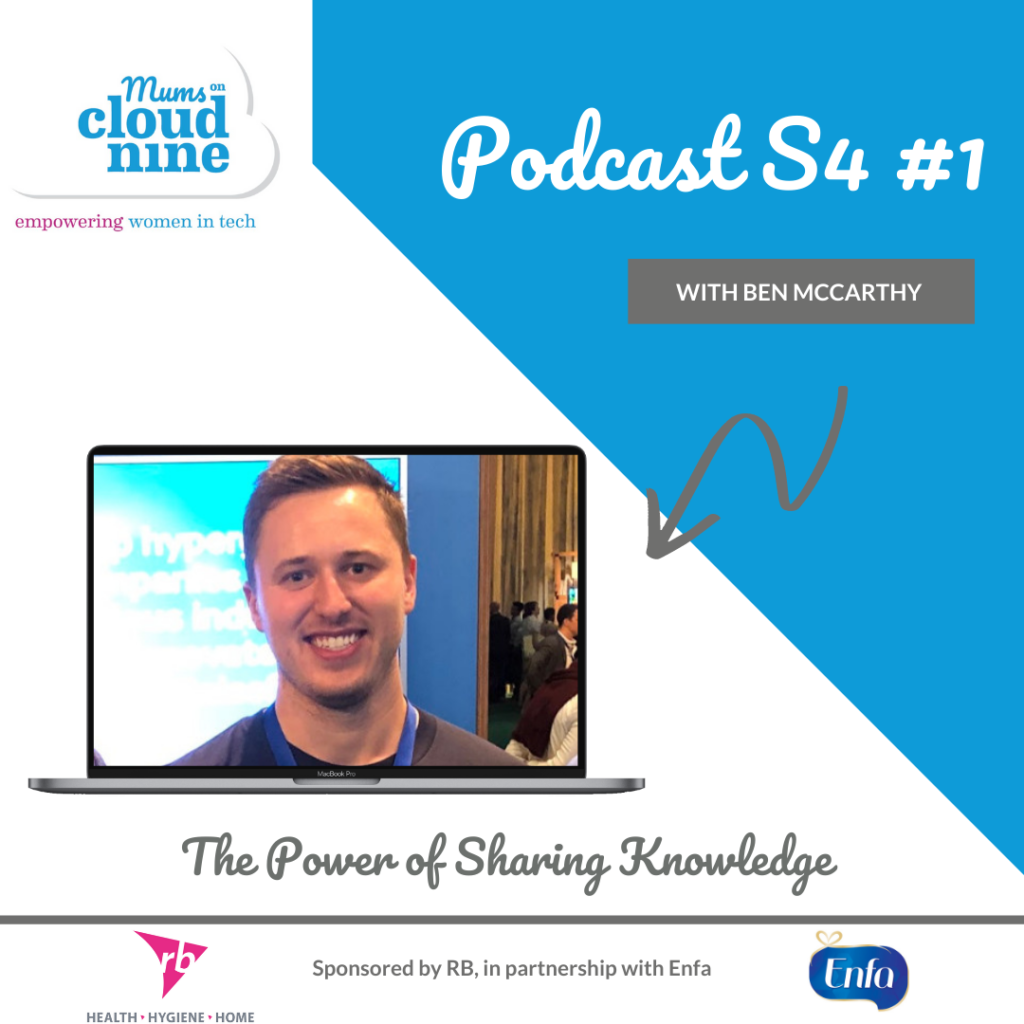 Already have your Admin cert and looking for that next step?
In the first episode of Mums on Cloud Nine series 4, we were joined by Ben McCarthy, CEO and Founder of Salesforce.Ben. He shared his tips and advice about the power of  sharing knowledge, becoming a Salesforce Consultant and how to set up on your own consultancy.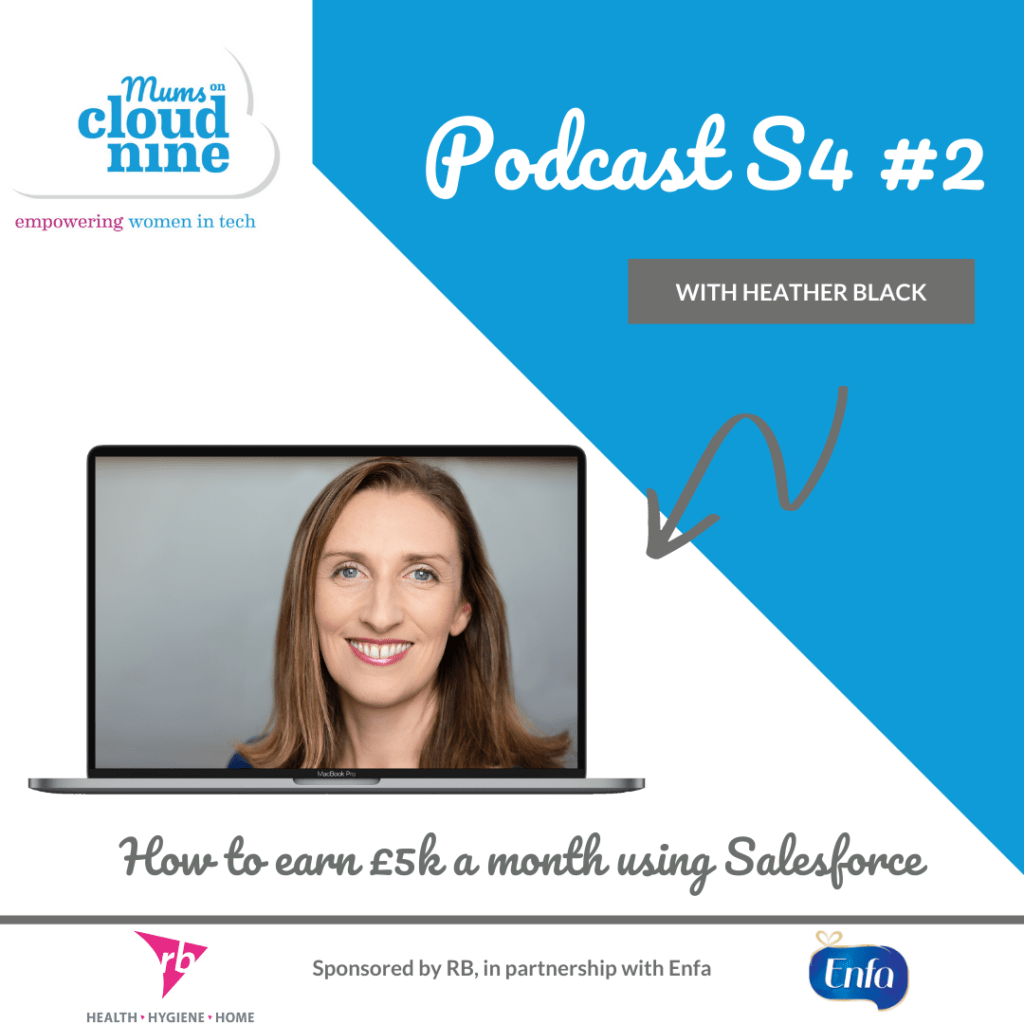 Who doesn't want to earn more money by working less? 
No this isn's a get rich scheme or you have to invent something but a serious opportunity for you to earn a great salary using the world's #1 CRM. 
Heather shares how you could earn £5k / $12k a month working in the Salesforce ecosystem.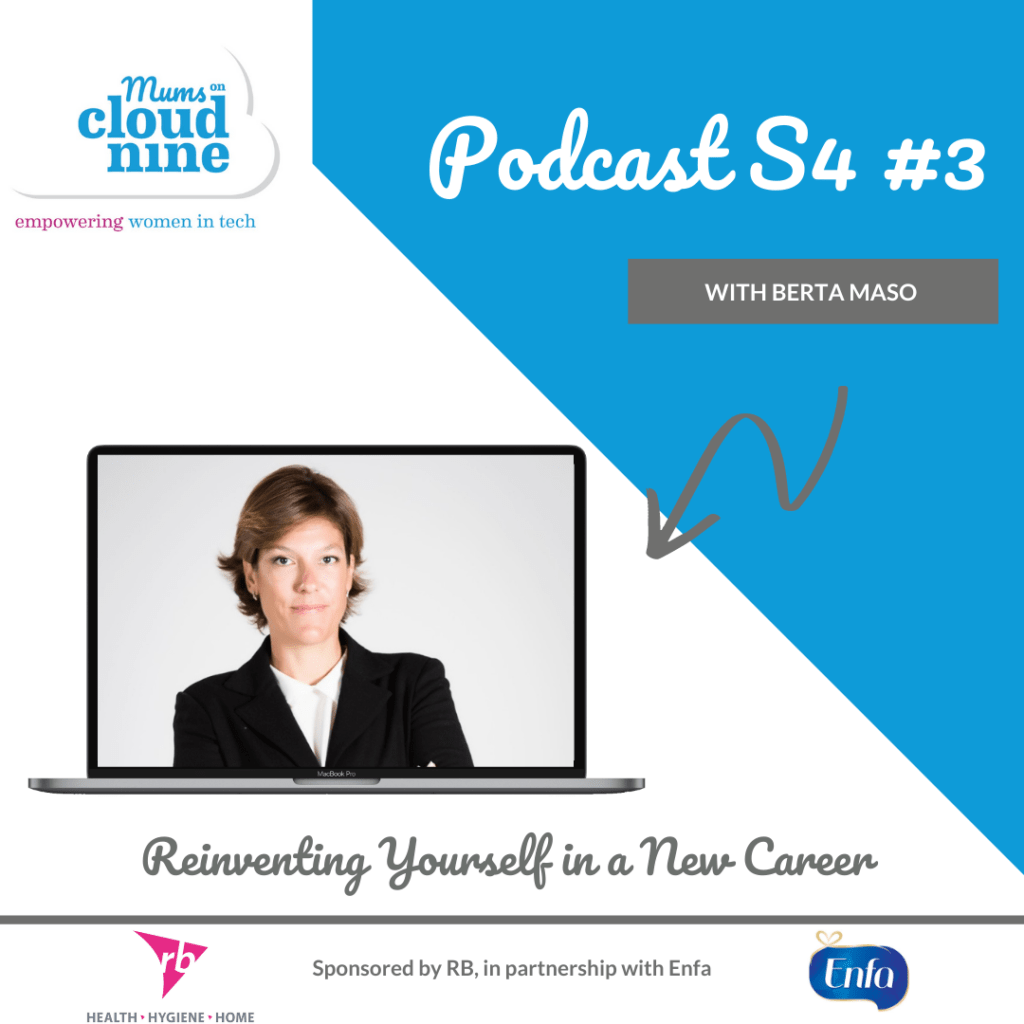 Berta shares her tips about how to build your confidence and how to overcome that imposter syndrome, especially if you're starting out in a new job or industry like tech, for the very first time.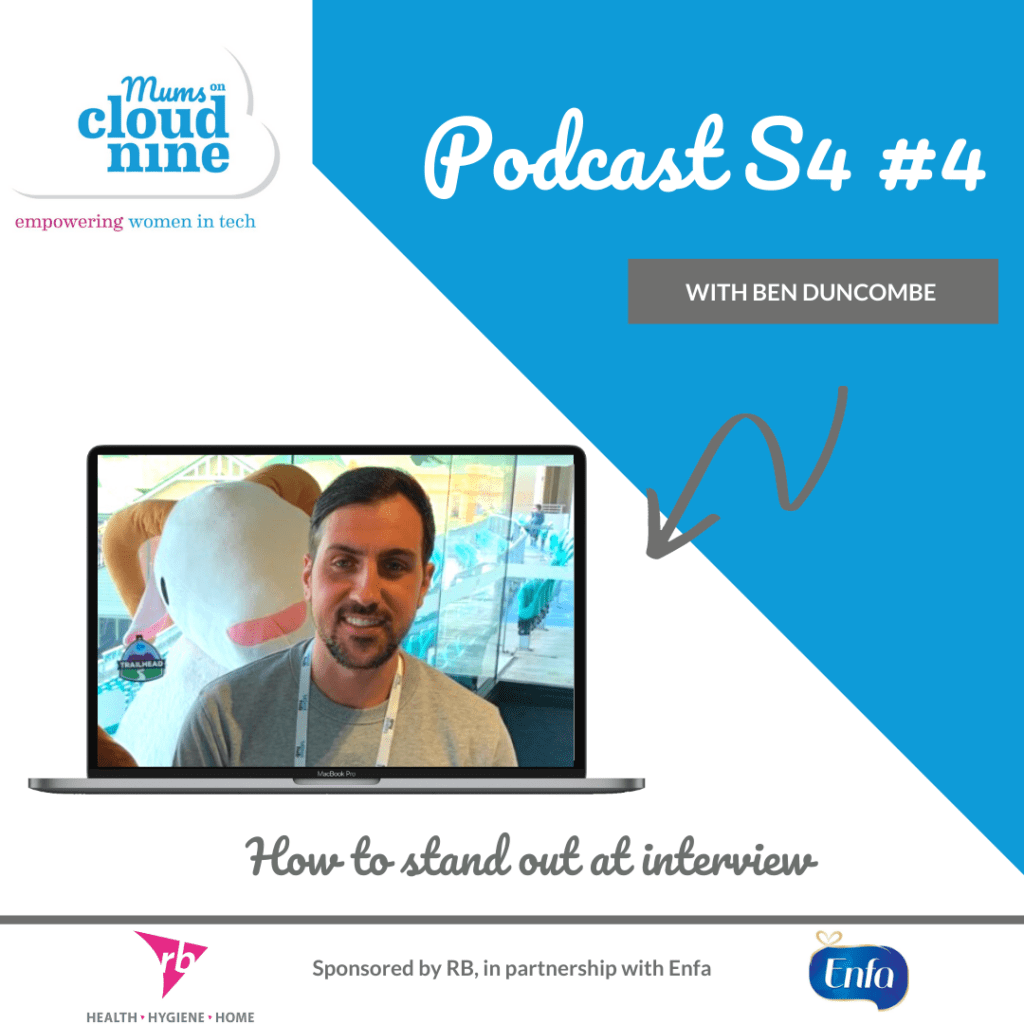 Ben founded Salesforce recruitment agency, Talent Hub, in Australia. He shares advice on how to make your CV stand out, how to attract recruiters and top tips on how to prepare for interview success.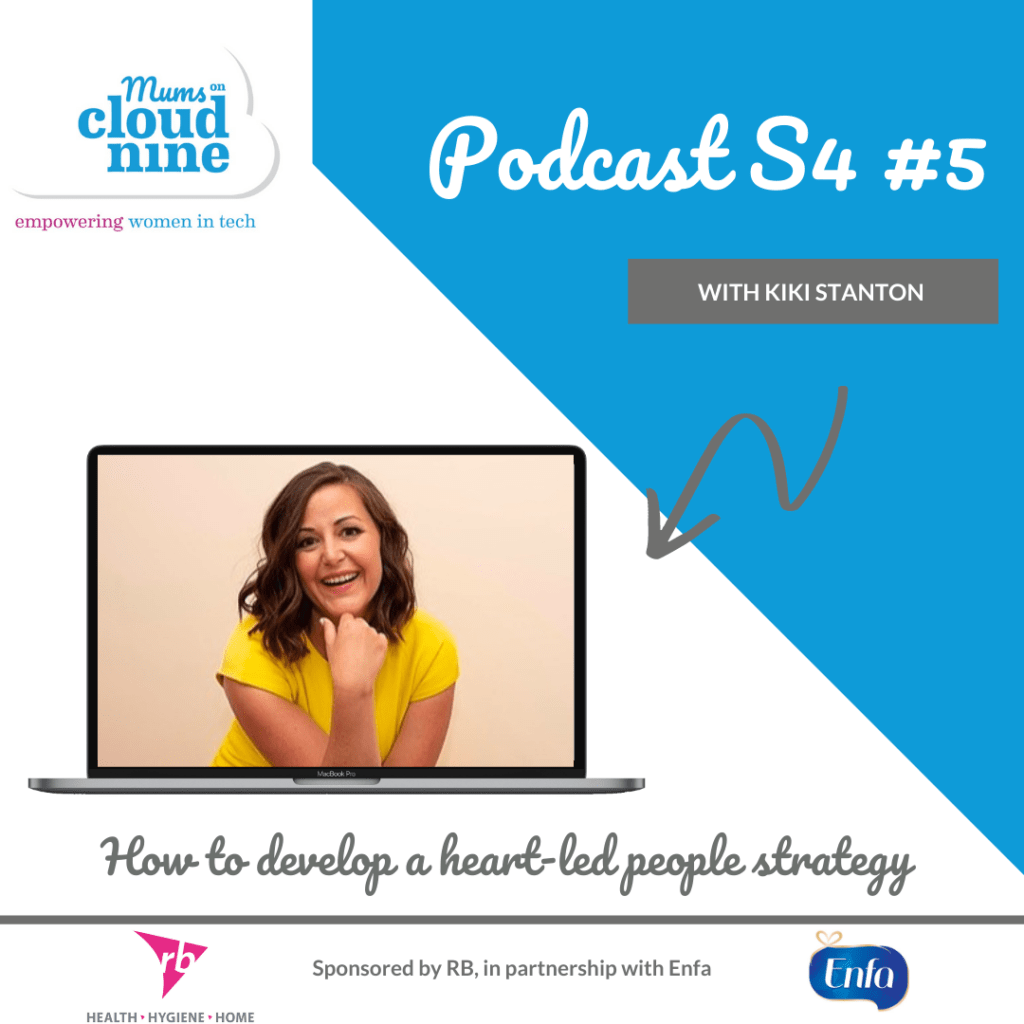 Kiki, founder of Kiki Kirby Coaching and Consultancy which specialises in helping business leaders and teams to perform in a more heart-led way. She shares what a people strategy is, why it's a must for businesses to do, her framework and how why it's important for you to feel valued by the company you work for.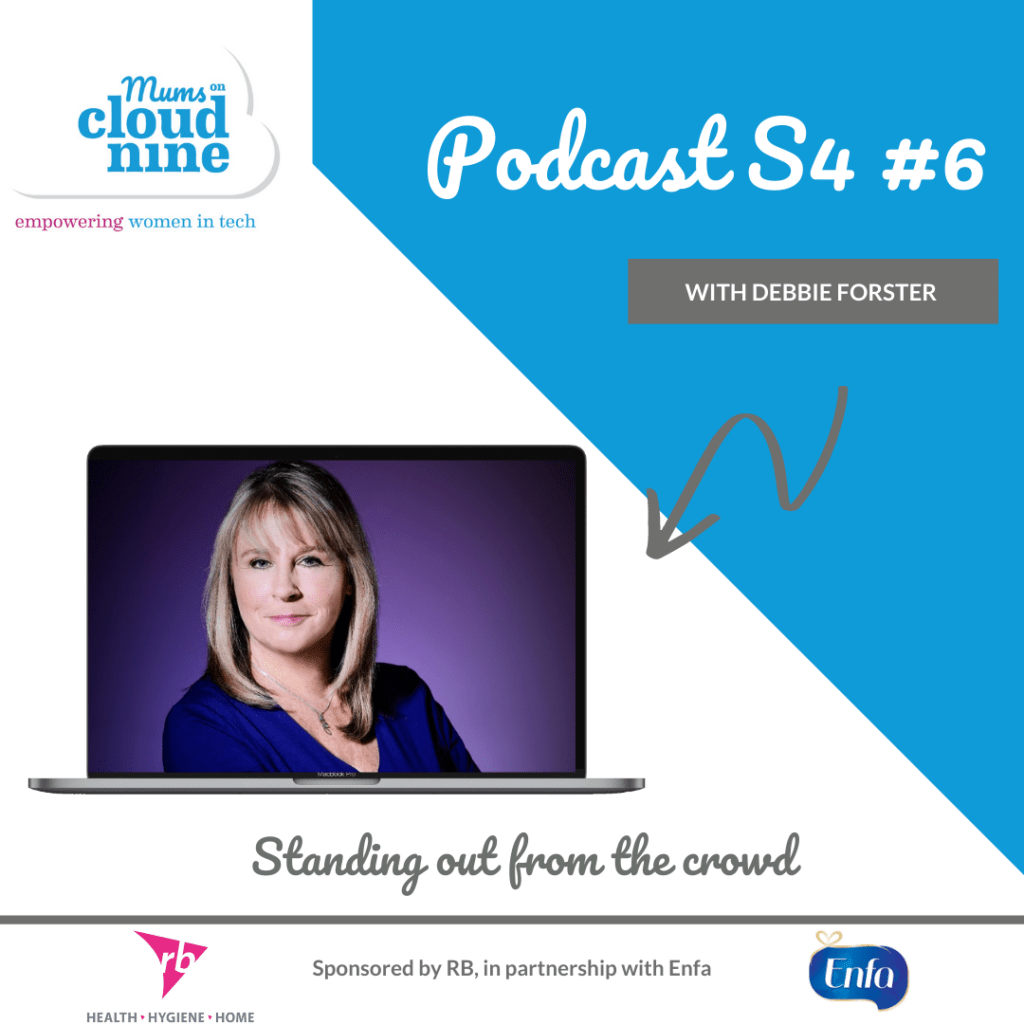 Debbie, CEO of Tech Talent Charter discusses how authenticity can help you stand out in the crowd and why it's really important to know yourself and to be yourself in your career rather than trying to be someone else.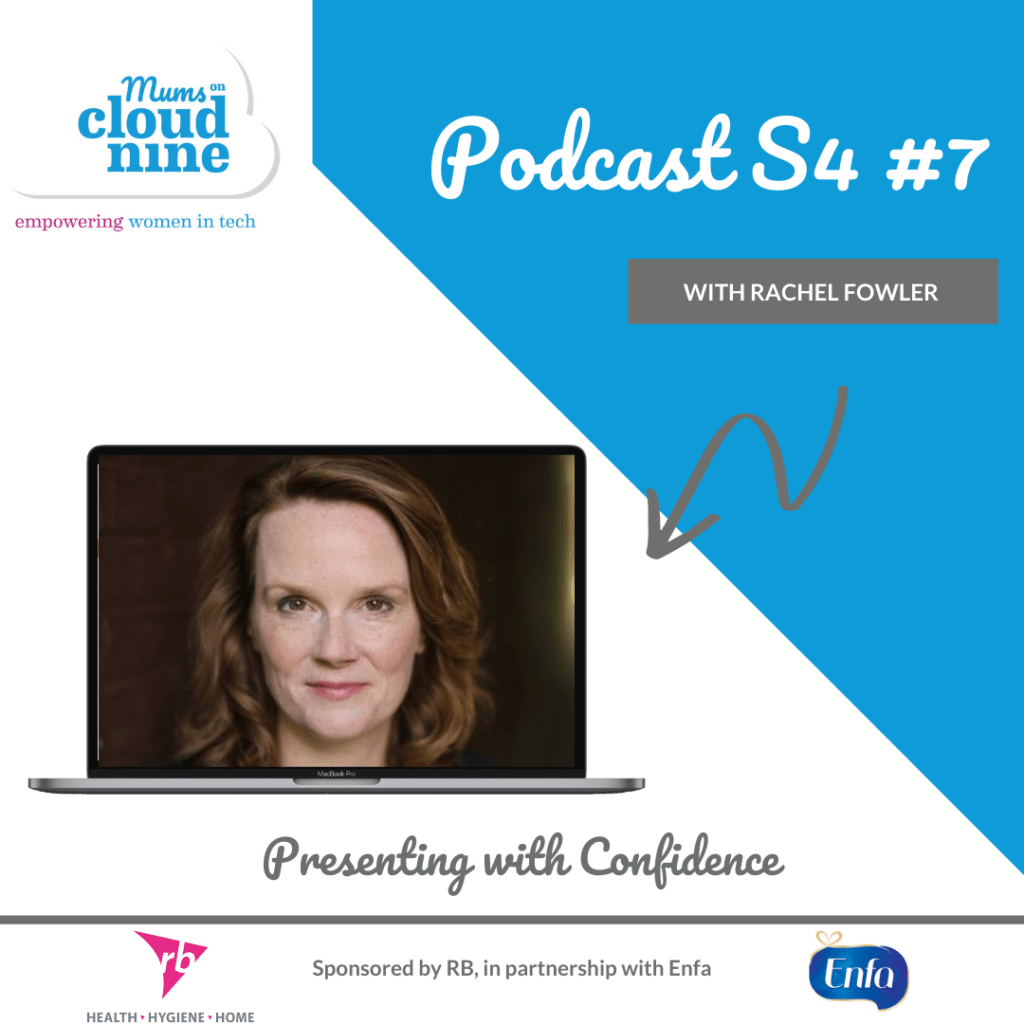 Rachel shares how she coaches clients to present with confidence and overcome those nerves and harness them to your advantage.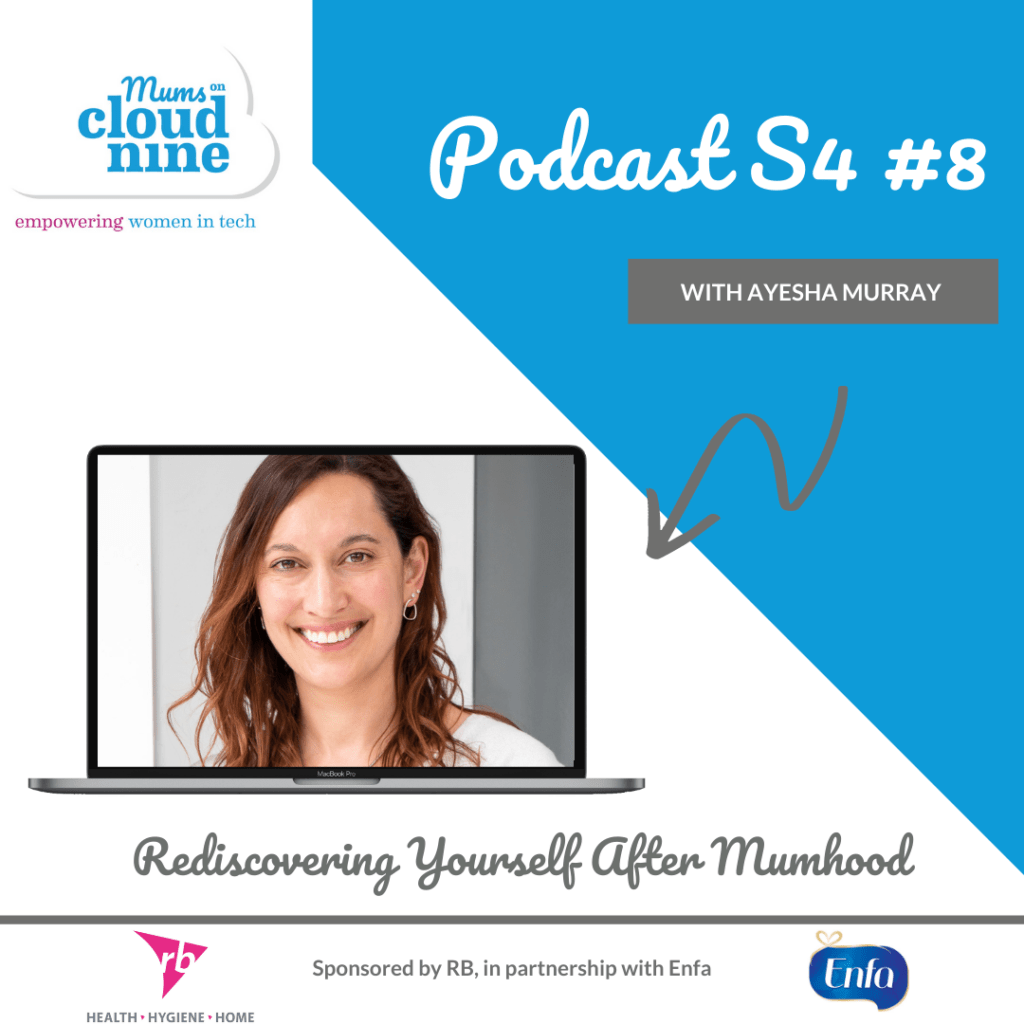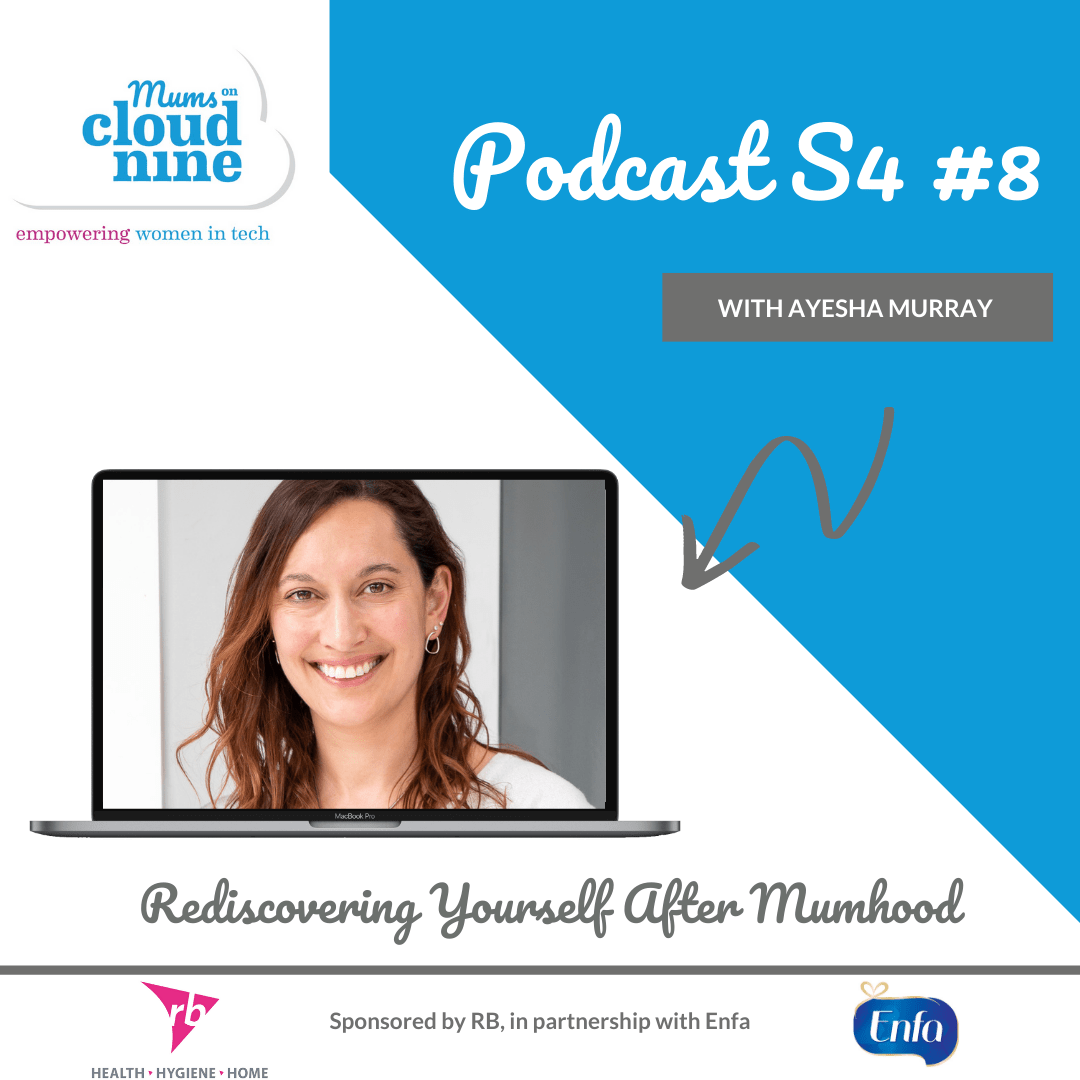 Ayesha, coach and host of The Parent Equation podcast, talks about how to redefine yourself after becoming a mother, how to find the work-life balance without feeling guilty and tips on how to set your goals.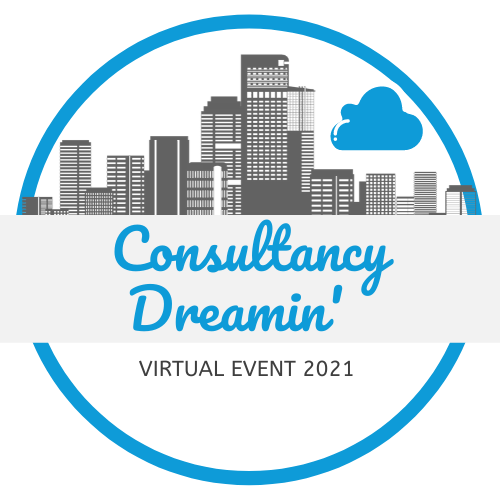 HALF PRICE TICKETS ends on 30th June!
Supermums are excited to be a part of the first ever Consultancy Dreamin', a global virtual event on 8th July.
With over 60 speakers across 6 stages, this is the event to attend if you want to know more about the Salesforce world of consultancy. 
Buy your early bird tickets now as they are just £10 until 30th June. 
(Content will be available after the event to watch if you aren't able to join the event live)
Learn with Supermums
Since 2016, #Supermums have helped 400+ mums & dads return to work, change careers and launch businesses using the power of Salesforce. And it all starts with taking a course and getting that certification! The best part? You can get your place and start learning TODAY!
** EARLY BIRD DISCOUNT **
Take advantage of our early bird discount and save £120 / $200 off the Admin and Consultancy courses starting in September when you add SEPTEMBERSPECIAL21 at the checkout.