Would you like to earn £5k / $12k a month, even working part time?
Who doesn't want to earn more money by working less? 
No this isn's a get rich scheme or you have to invent something but a serious opportunity for you to earn a great salary using the world's #1 CRM. 
We have all heard the saying that to earn more money you need to work less, well this week we're talking about this very fact with Supermums CEO and founder, Heather Black, and her recent masterclass where she shares all about how you can achieve this. Yes you have to put in the hard work but in 2 years you could be rewarded by earning more and working less.  Sign me up now we hear you say!
Want to find out more about how you could earn £5k / $12k a month working in the Salesforce ecosystem?
From diamonds to tech, there is a place for everyone in Salesforce!
Raymond worked as a sales person for an online diamond retailers for over 10 years. With little career progression opportunities and wanting a better work life balance, he contacted a friend in the Salesforce ecosystem who recommended Supermums. After studying on our Admin course in 2019 he is now 3 x certified and a Junior Consultant at a multinational tech company. Follow his journey here.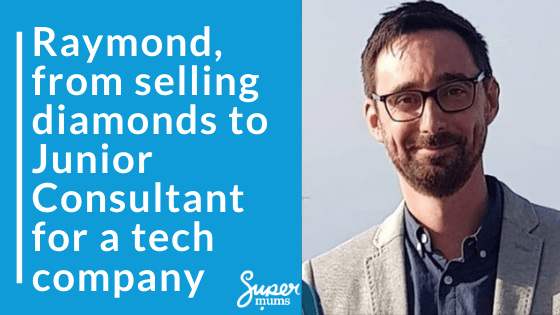 Supermums was designed by mums for mums (and dads) looking for flexible, well paid careers.
To date we have empowered over 400+ trainees from around the world to join our mission and our graduates leave the programme with confidence, skills and work experience to pursue a new career.
Our next Admin and Consultancy cohorts start in May and there are a few places left. The next Marketing Cloud course starts in June we have a few spots left. If you are thinking about taking that step, go for it, we are there to support you the whole way…..and you will be on your way to earning more4 and working less!