#ParentsFlexUp – Create Your Career Plan – Part 1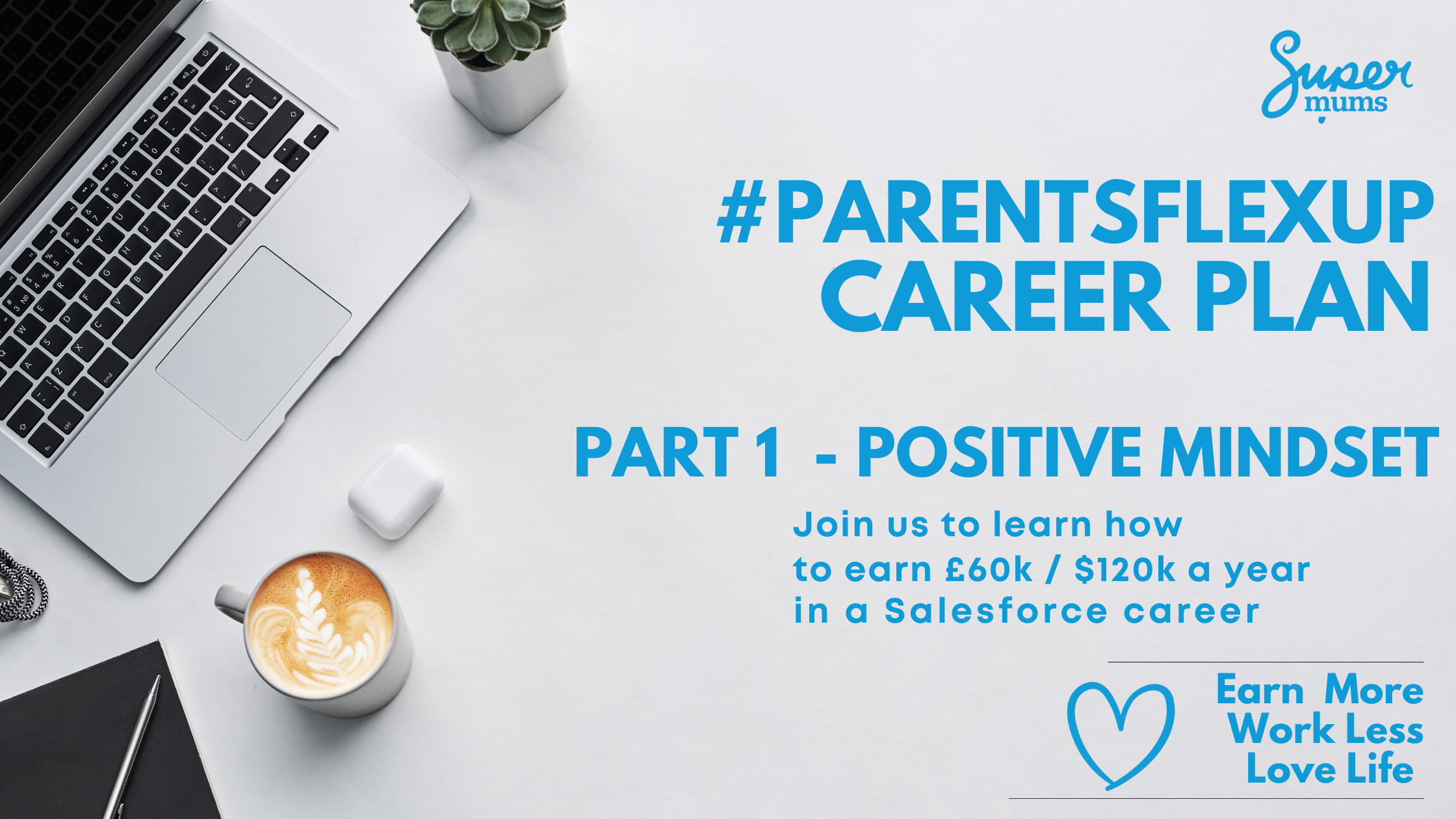 Do you want to earn more, work less and love life? Yes? then join us to create your #ParentsFlexUp Career Plan.
How to create a mindset for success
During our ParentsFlexUp Campaign i'm talking about how to create your career plan to relaunch your career and work towards achieving £60/$120k a year as a Salesforce professional. I'm going to teach you to earn more, work less and love life during this four part series.
How to create the right mindset for success
How and what to learn to accelerate your success (Part 2)
How to decide which job is right for you and when (Part 3)
How to make yourself in demand and indispensable (Part 4)
In Part One I'm talking about the Key to a Success – The Ambitious Women Mindset
Having an mindset enables you to build your resilience, achieve goals, overcome set backs and make us feel stronger, clearer and confident in what we want to achieve.
This courageous, super confident mindset doesn't come naturally to women. We can be our own worse inner critic, we can do too many things and we can influenced by others day to day. Life can get chaotic, we can become overwhelmed and things feel out of your control. Having a compass is really important and the Ambitious Women Mindset is created with that vision in mind. It gives you six key attributes that are pivotal to your core and balance and you can use the model to assess and identify where something is off kilter.
Some of the six attributes will be more natural to adopt and implement than others, but to really build that positive mindset it takes daily attention and exercise to put in place new habits and a solid foundation.
Coaching tools and techniques are the key to reviewing and improving our mindset. We embed a coaching within all of our programmes at Supermums to help trainees build the confidence and softer skills as well as technical skills to achieve personal and professional goals.
We believe that coaching is the fuel behind every successful person whether they are an athlete or business professional. Successful people don't achieve success by working alone but they benefit from coaching and mentoring expertise in some form along the way.
The Ambitious Women Mindset model has been produced by Heather Black, CEO of Supermums, based on her near 20 years of experience working in the coaching industry, experiencing coaching first hand and seeing first hand the outcomes achieve when people do or don't apply the principles.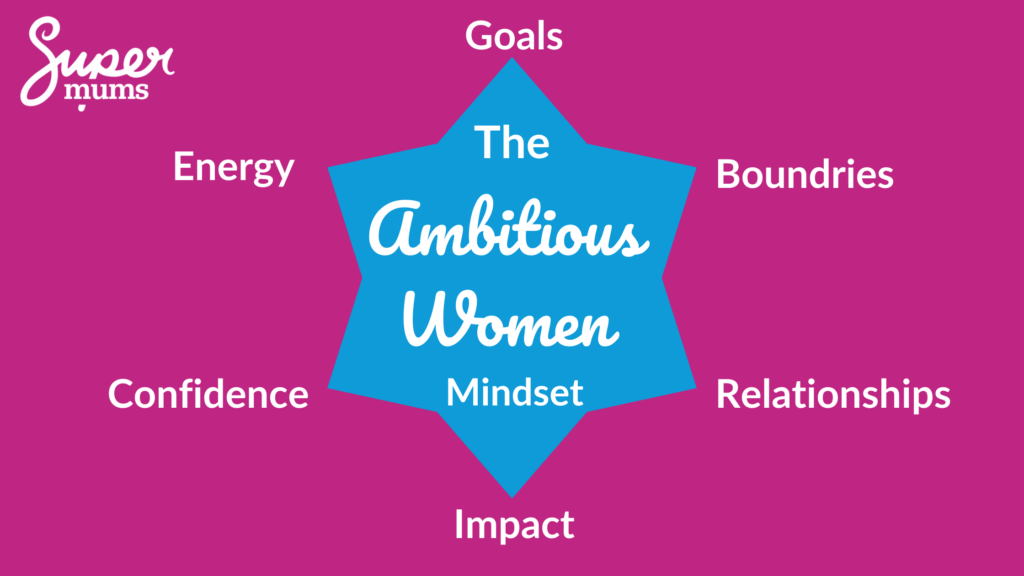 Let's look at these attributes in the context of your career goals:
Mindset Tip #1 – Get Clear on your Career Goals
Here are 3 questions to clarify your ambitions:
1) How much do you want to earn and how many hours do you want to work and by when? If you launch a new Salesforce career you could be earning £60k/$120k within 2 years. I was earning this amount working 3 days a week after 2 years and you could too. If you have this vision.
2) What difference will achieving this goal make to your life?
3) How much time can you commit to achieving this goal each week?
Over the next four weeks i'm going to be teaching you how to achieve this within a salesforce career. Once you have the big goal then i can teach you how to put in place all of the smaller goals to make your dream come true.
Mindset Tip #2 Get motivated to achieve your Flex Career Goals
Energy is the source of your power so ask yourself these 3 questions to energise and motivate yourself :
1) What do you hate about your life now?
2) What makes you happy and energised in life?
3) Would you like a life which you love every day?
How motivated do you feel right now on a scale of 1 to 10?
Positivity and energy breeds success, so let's start creating a life you love today. Make time to learn something new so you can work towards a better life.
Mindset Tip #3 – 3 ways to make time to launch your new career – Lets create boundaries.
1) Set boundaries in your life – make time for you and get some help in
2) Say no to things you don't want to do or don't need to do eg watch tv
3) Re-arrange your diary to carve out time to achieve your goals.
It's time to stop doing things that no longer serve you, and to allocate time to things that are going to help you get to where you want to be. If you are serious about relaunching your career then hit follow to keep learning.
Mindset Tip #4 – Here are 4 ways to boost your Confidence to Relaunch your Career
You might not have all of the answers right now but:
1) Surround yourself with a team of experts, coaches and mentors who can teach you
2) Turn down the volume on that inner critic
3) Connect with peers you are on the same learning path as you
4) Get clearer on the transferrable skills you can bring to your new role and which career path might suit you.
It's time to find your super power. Follow us at @SupermumsGlobal to learn more about relaunching your Salesforce career.
Mindset Tip #5 – 5 people to have in your Support Network when you Relaunch your Career
When you launch a new career you want to solid network around you at home and within your new industry to help you achieve success. At Supermums we help you to connect with people already working in the Salesforce industry as well as a group of peers who are on the same journey as you. It's important to have a:
1) Trainer to teach you new things
2) Mentor you can oversee your work and guide you one to one
3) Career coach to help you build your confidence in your skills and prepare your CV
4) Peer buddy to share your journey with and ride the hides and the lows
5) Recruiter to help represent you and sell you into employers
At Supermums we give you these relationships out of the box to launch your career.
Mindset Tip #6 – What Impact do you want to have in your Career?
When you work within a Salesforce role it's all about making people happier. You have the skills and capabilities to help businesses or non-profits to perform better and can help employees to work more efficiently as they have great systems to use every day. You really can make an impact on people's lives and it's important to evaluate your impact in this role. Would you like to make people feel happier day to day? If the answer is yes then tune in next week to learn more about how to learn Salesforce.
Looking for a flexible well paid career?
A Salesforce career can offer you great salaries and flexibility in a skill that is in high demand.
If you want learn more about a career in Salesforce and our training programme then check out 'What is a Salesforce Career' Page.
If you are interested then join our 5 day challenge and book in a free 30 min career consultation with one of our career coaches.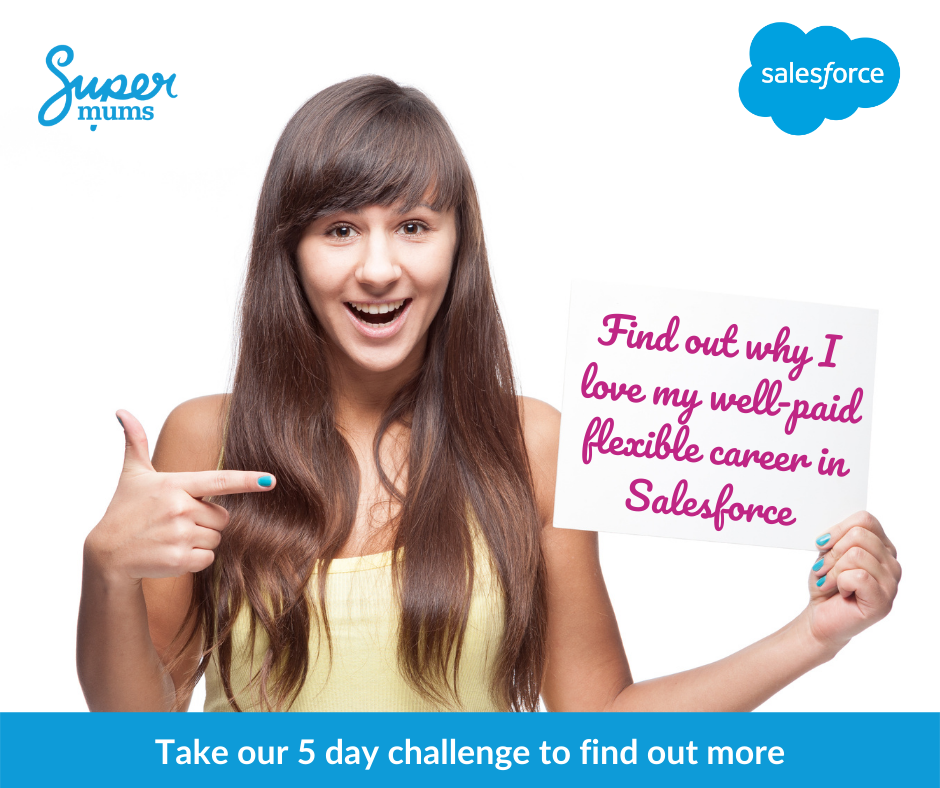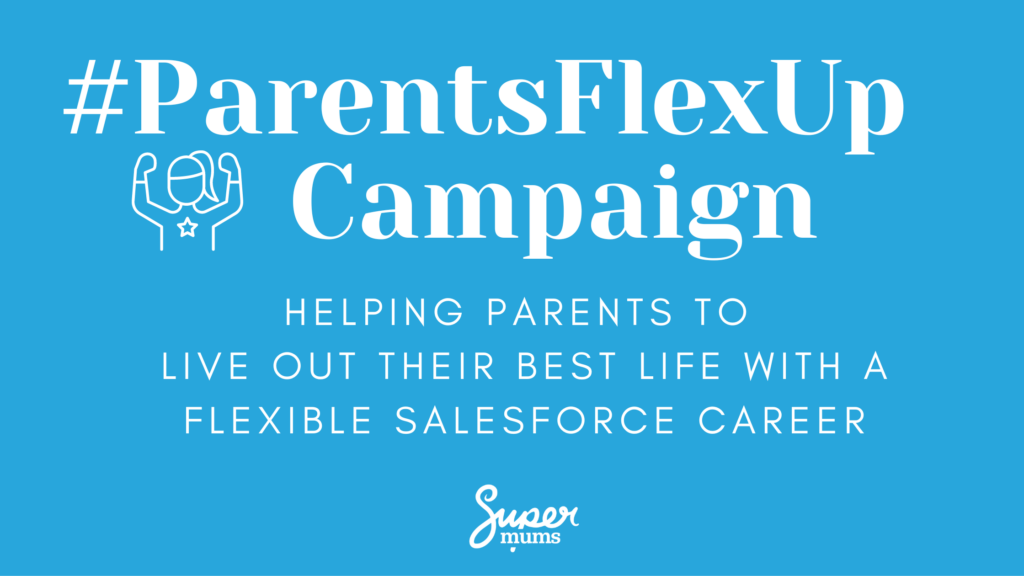 The #ParentsFlexUp campaign is being proudly supported by:





Subscribe To Our Weekly Top Tip Bulletin
Get Updates And Learn From The Best