Did you think working from home would be easy but found yourself struggling and trying to stay motivated? You are not alone!
This week we're discussing how to work from home successfully. It's fair to say that life has become more difficult for everyone. COVID-19 has changed everything, and we have all had to adjust to new ways of living and working.
There are some perks to working from home that some of us can enjoy (no more commuting), but feeling stressed, bored, anxious and unmotivated is also completely normal. It's important to not only look after yourself but also those around you, especially if you are trying to juggle home schooling alongside working.
On this week's Mums on Cloud Nine podcast we are joined by guest Maxine Robertson, an Expert ICF Coach & Professor Emeritus at Queen Mary University of London.
She shares advice on how to stay motivated and productive and take care of your mental health whilst working from home. Tune in here.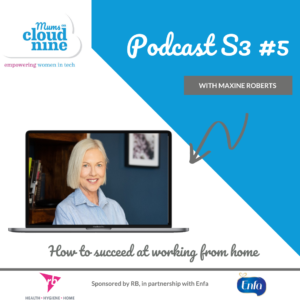 Listen to Maxine's podcast to find our her top tips for how to work form home successfully.
If you any more tips and ideas, there are over 26 suggestions here for you to try.
Have you checked out Trailhead? Its' a fun way to learn about Salesforce and you earn badges, points and prizes as you work you way up the leader board. There are some great trails around supporting mental health, eating right, tips on how to sleep better, how to stay motivated during lockdown and for those of you with older children, there is a mix of tasks and quizzes to do if they are bored of school work and zoom calls: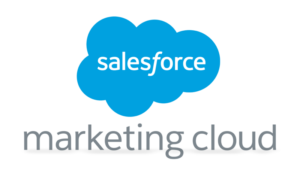 Are you a marketing professional and wanting to take that next step in your career? Have you seen our Marketing Cloud course advertised but wondered if it's right for you?
Read our latest blog which explains more about what Marketing Cloud is, how it can help you be a better marketer, career opportunities and answering your most frequently asked questions.
If you are keen to get started in a Salesforce career then join our Facebook group community or find out more about the courses we offer and how they can help you start or accelerate your journey in Salesforce by visiting our different course pages: