From Salesforce Admin to Consultant – Part 5 – DevOps for Salesforce Consultants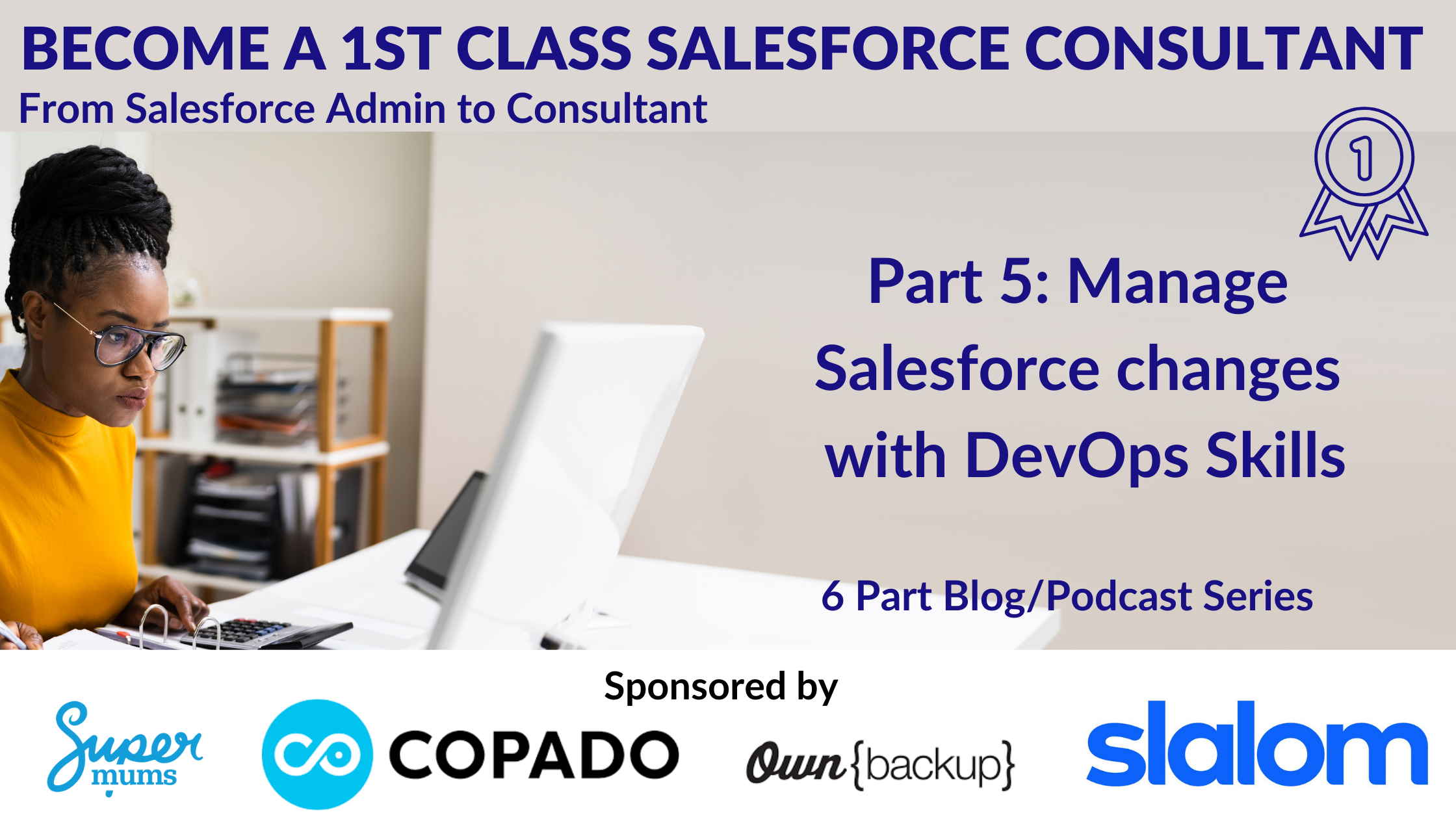 Are you looking for the next step after gaining your Salesforce Administrator certification? YES! Join us for our 6 part series where we teach you the key skills to become a No1 Salesforce Consultant.
In this week's podcast and blog we are talking about the importance of understanding DevOps as a Salesforce Consultant, particularly if you implementing changes within an existing Salesforce instance.
.This is an essential skill for any Salesforce professional if you want to manage changes in a Salesforce org effectively. It's one of the key 'skills to understand once you have completed your Salesforce Admin Cert to help acquire the consultancy skills that every Salesforce professional should master.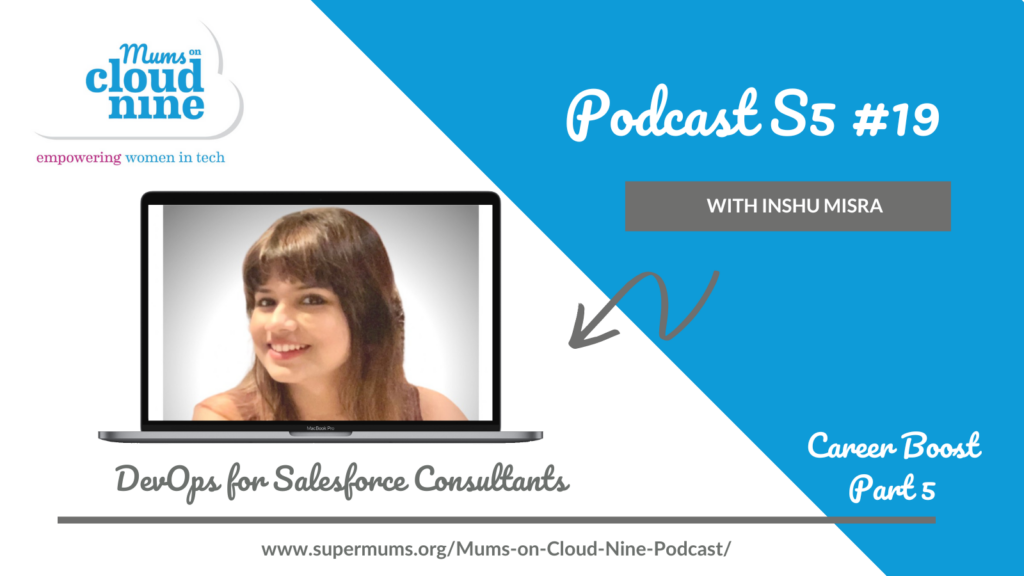 **Please Note that this podcast was released a day later than usual due to the National Bank Holiday in the UK on Monday 19th September for the state funeral of Her Majesty Queen Elizabeth II**
This article is one of a 6 Part Series where we teach you the key skills to become a No1 Salesforce Consultant. Salesforce professionals who master this suite of skills are cream of the crop as they do things professionally and this leads to fantastic project outcomes. With the right skills and training you can advance your Salesforce Career from learning the basics of being Salesforce Admin to becoming a Salesforce Consultant. During this series we cover:
How to gather requirements professionally with Business Analysis Skills (Part 1)
How to prioritise requirements using Agile Project Management (Part 2)
How to increase adoption of Salesforce Users with Change Management Skills (Part 3)
How to empower Salesforce users with Coaching Skills (Part 4) 
How to manage Salesforce changes with Dev Ops (Part 5)
How to pitch yourself for a Salesforce Consultant Job Role (Part 6) 
Read on to find out more about what DevOps still are, why DevOps is important, what is the value of DevOps skills and what does DevOps involve.
Copado Share Their Expertise on DevOps
If you are looking to upskill your skills and confidence in this area, you can also check out the Copado learning platform below:
Podcast – Check out this weeks podcast with guest Inshu Misra as she explains DevOps and the role consultants should play.
Caity Stark, Copado Customer Success Architect Team Lead explains more about DevOps for Salesforce Consultants:
Managing Salesforce DevOps successfully isn't always easy, but ensuring your team has a solid foundation for success in place, can alleviate some of the struggles other organizations have encountered.
As a Customer Success Architect I often work with customers who are struggling with adopting a seamless process, or have questions around best practices to ensure their organization is following industry standards.
Here are three key things I see my successful customers doing today, following along with the 5 Steps of Devops Enlightenment.
People
At Copado, people are the Code – so it's really important to us that we empower our customers' users to successfully manage their DevOps process within Copado. Aligning roles and responsibilities, and ensuring clearly documented user roles and Copado activities is something my successful customers do to ensure their users understand their responsibilities. Organizing your DevOps teams to effectively work together is an art that not a lot of organizations can get right straight away.
Process
Decoding your DevOps lifecycle to optimize processes more effectively is critical to ensuring that customers are successful in their DevOps journey. Aside from a documented set of people roles, we also typically see successful customers document their own release process which outlines from the beginning to end how their teams should be managing their DevOps release that coincides with our recommended best practices, aligned with their own business requirements which capture where they'll need other entities within the business to perform actions such as UAT testing, QA testing, or what process they should follow to cancel a story if the business no longer needs a piece of functionality.
Technology
Another important pillar where I see successful customers really lean in on is ensuring their teams have the technology in place to facilitate their people and process. We partner with vendors in the ecosystem, to formalize pre-built integrations that are available to all of our customers. Not only for version control either, we have an integration with OwnBackups backup solution. If your teams need Jira or Azure for business requirements, that's not a problem. By integrating other core cloud technology with Copado it allows for our customers to begin automating their release process.
Do you have an existing team and you're unsure where your team falls in maturity? Take the Copado DevOps Assessment here!
Join 40,000+ DevOps Professionals in the Copado Community at Success.Copado.com Here you'll find access to on-demand DevOps learning and certification programs, instructor-led training courses, peer-led discussion groups, and the DevOps Job Board.
Learn DevOps with Supermums
At Supermums we offer the Consultancy Skills course which include DevOps to the training. We offer live training, a suite of templates, recommended resources, a weekly accountability training plan, a peer network of salesforce consultants, and group / one to one mentoring to support you on your learning journey to build your confidence, expertise and knowledge.
Find out more below about the courses that we offer to help you achieve this:
Salesforce Consultancy Skills Course
3 month course
Start in October or December
Learn how to deliver successful Salesforce Projects.
Includes business analysis, project management and change management skills.
Includes pack of BA Scripts, Documentation Templates and Consultancy Skills Toolkit
Prepare for your Salesforce Business Analysis, Sales Cloud, Service Cloud, NPSP consultant certifications.
Learn flexibly with on demand material.
Weekly support coaching with experienced Salesforce professional, Heather Black.
Salesforce Business Analysis – Level 4 Qualification
18 month programme which is free for learners and funded by the UK Apprenticeship levy
Delivered in partnership with Learning Curve Group and Salesforce
Power your performance by understanding more about the company you work for.
Weekly Live training and 1-2-1 mentoring to gain a university level qualification.
Includes training for Business Analysis, Agile Project Management and Change Management.
Complete 2 further Salesforce Consultancy Certifications.
To be eligible you have to be employed by company based in England and working in a Salesforce Role
If you are looking for your next Salesforce Job opportunity then enlist the help of the Supermums Recruitment Team.
Supermums is proudly supported by: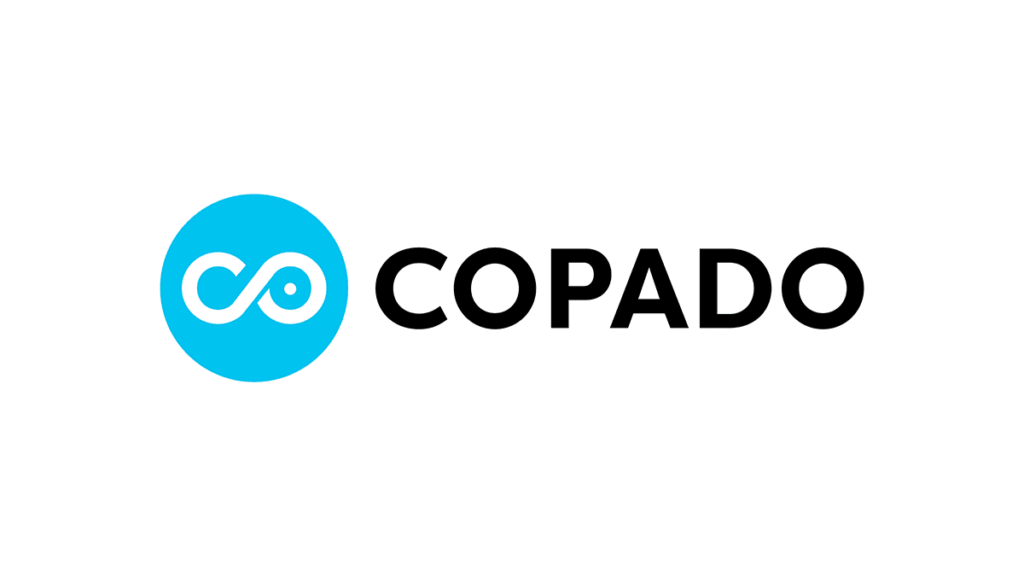 Subscribe To Our Weekly Top Tip Bulletin
Get Updates And Learn From The Best