How to study for the Marketing Cloud Email Specialist certification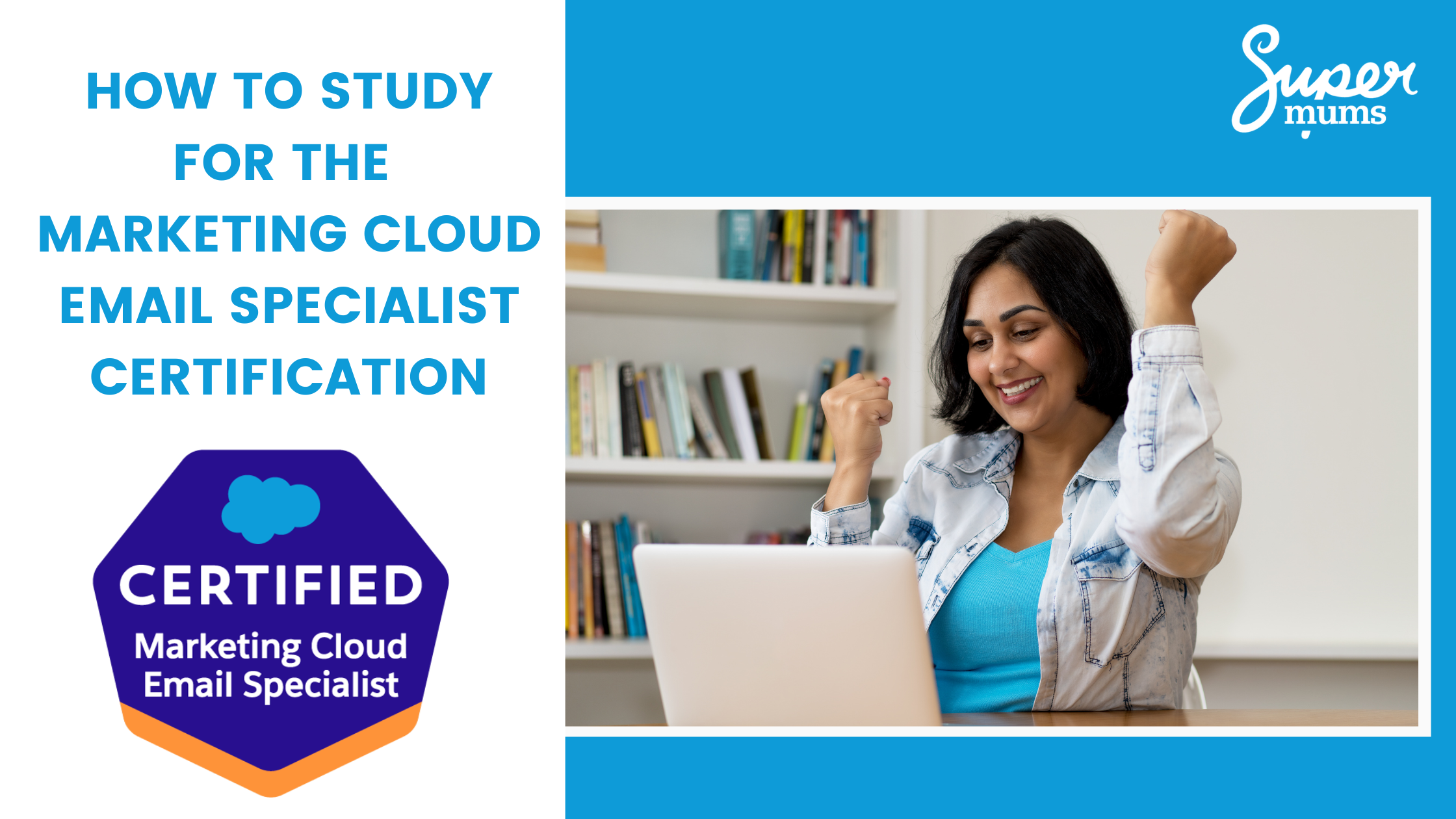 There is a difference between learning enough to pass an exam vs learning enough to really understand a product and knowing how to implement it. When you showcase the Marketing Cloud Email Specialist Certification on your CV, employers expect you to truly understand the product and to have the confidence to implement it.
At Supermums we take learning seriously and we want you to be the best Salesforce professional you can be.
Successfully passing your Marketing Cloud Email Specialist Certification should represent the following traits:
You can confidently conduct business analysis, ask the right questions and gather requirements
You can confidently implement the product for a team
You can confidently demo the product in an interview
You know how to advance the Marketing Cloud product with third party apps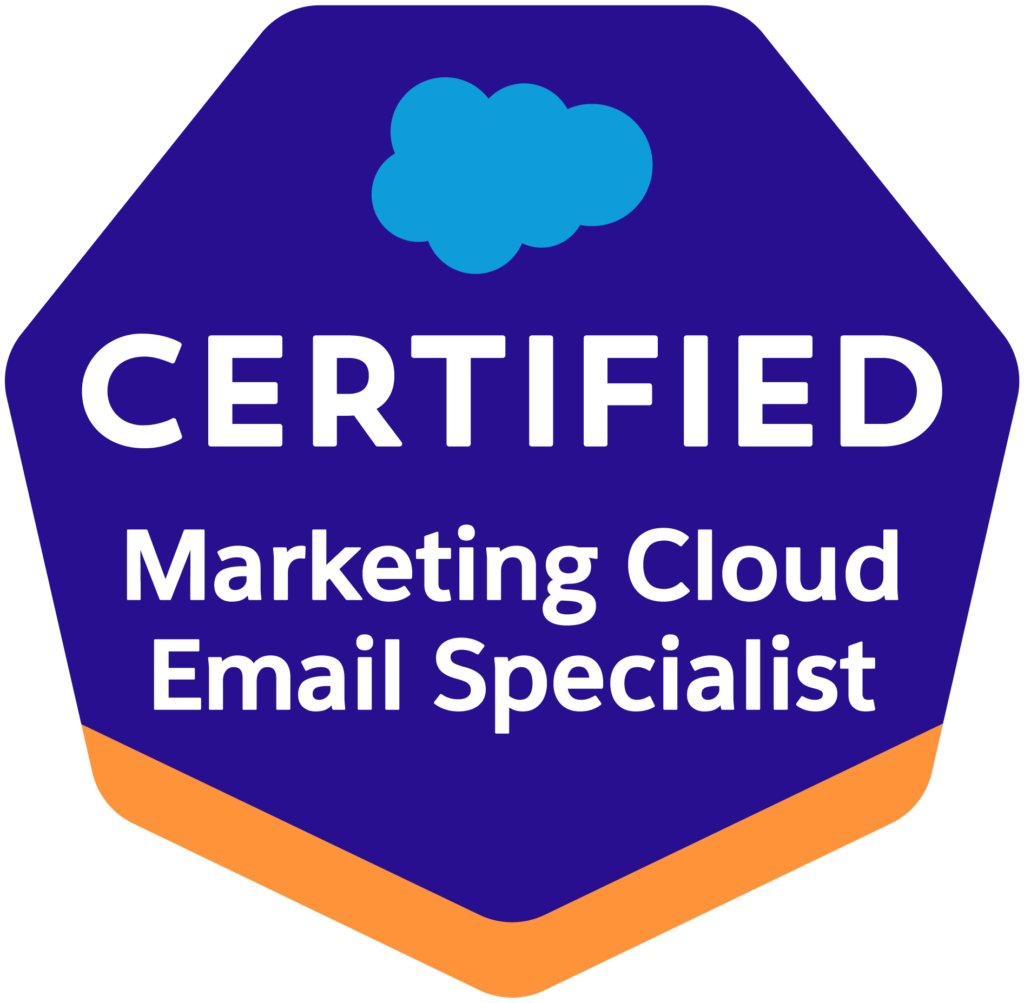 We therefore recommend the following study tips to really help you get equipped and knowledgeable in the Marketing Cloud Journey Builder: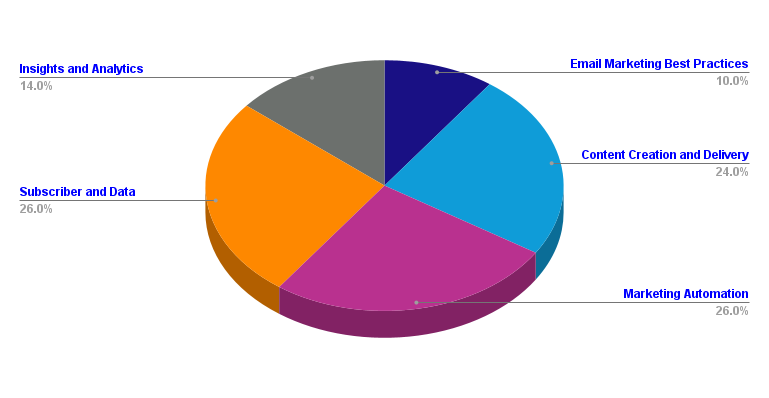 5. Get Hands on Experience with the Marketing Cloud Product. Build and record a Demo in a Dev Org and really get familiar with all of the functionality and be able to demonstrate your skills to a prospective employer or client. If aren't already working with the product, you can only get hands on experience of the Marketing Cloud Product through training with an Authorised Salesforce Training Provider such as Supermums.
6. Produce a Business Analysis Questionnaire and Presentation Deck which enables you to gather all of the functional and non-functional requirements related to implementing a Marketing Cloud Solution and consider all of the technical considerations for requirement you gather to know your options.
7. Test your knowledge ready for the exam with Focus On Force Questions
8. Find a Mentor who can give you ongoing support and guidance during the study period and beyond to build your confidence in the product. At Supermums we are introducing mentors to the Supermums Marketing Cloud Training Course.
9. Understand how to extend the functionality of the Marketing Cloud Solution with a range of third party apps, such as DESelect:
With DESelect, Marketers can spend 52% less time on data management and focus more on higher value activities, like crafting the perfect message or optimizing campaign logistics With their drag and drop platform, you can easily connect, segment or duplicate Marketing Cloud data without writing SQL or relying on technical expertise.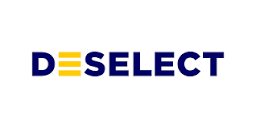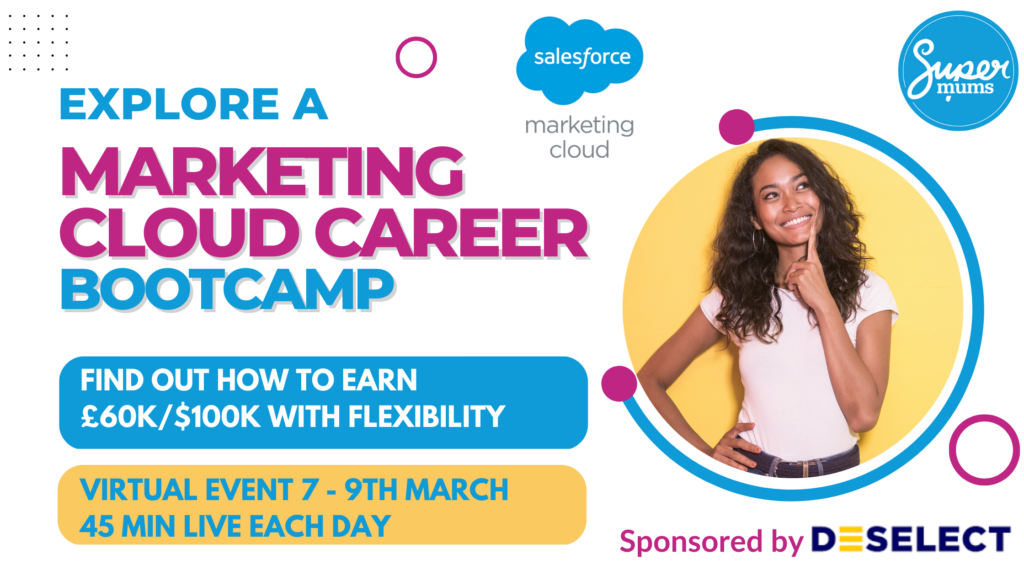 Subscribe To Our Weekly Top Tip Bulletin
Get Updates And Learn From The Best