Relaunch Your Career Part 6 – How to Juggle a Career and Kids Effectively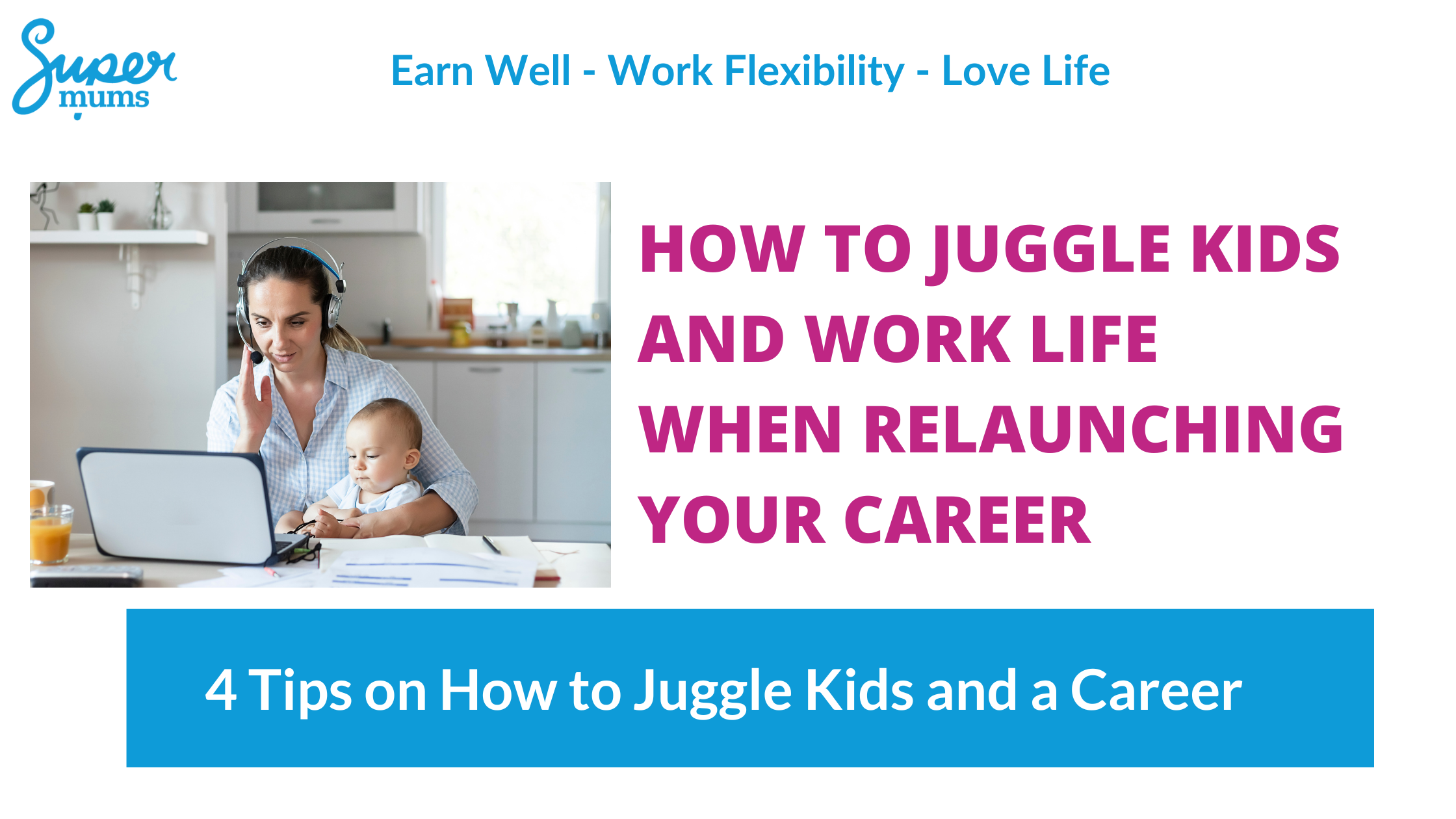 Over the next 6 weeks we are talking about how to instil the right mindset to relaunch your career successfully.
At Supermums we specialise in helping people to relaunch their career and we understand the challenges that many parents face when thinking about taking the plunge to re-skill and relaunch a career into something new. It's a scary prospect so it's so important to get the right support around you to make it happen successfully. Supermums combine coaching, mentoring and training to empower trainees with the right mindset to launch their career successfully. We wanted to share some of this wisdom with you so you better understand it yourself or share with it someone who might be in that position. Join us to learn about the following mindset attributes that can support you on your journey to relaunch your career:
Relaunch Your Career Part 6 – How to juggle a career and kids effectively
Attend our Relaunch Your Career Bootcamp to get informed about career choices that can offer you flexibility and good pay and the steps to take to achieve them. Make time for you and launch your new career with confidence.
This week we finish off with Part 6 – How to juggle a kids and work effectively when you go back to work or relaunch a career.
To discuss this topic on our latest podcast with Heather Black, CEO of Supermums was delighted to be joined by Abigail Wald, Founder of Mother Flipping Awesome.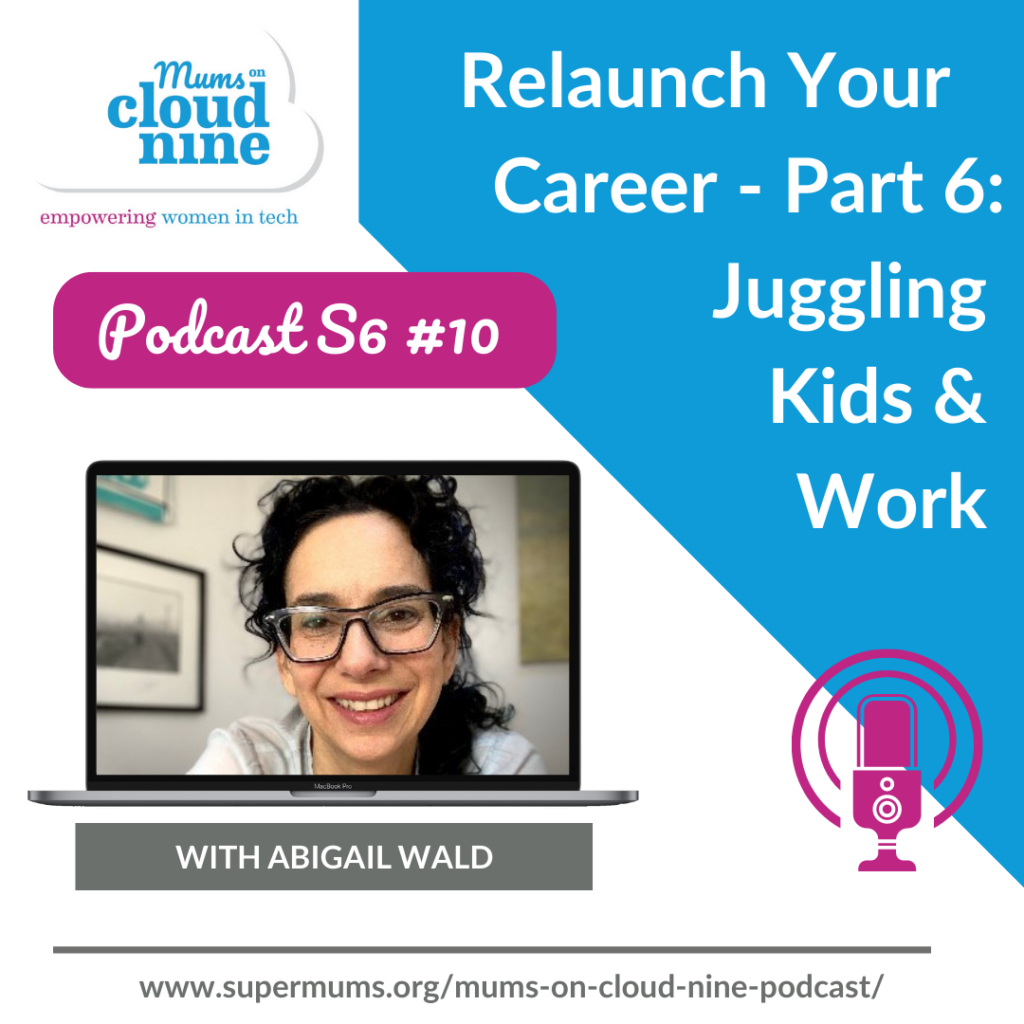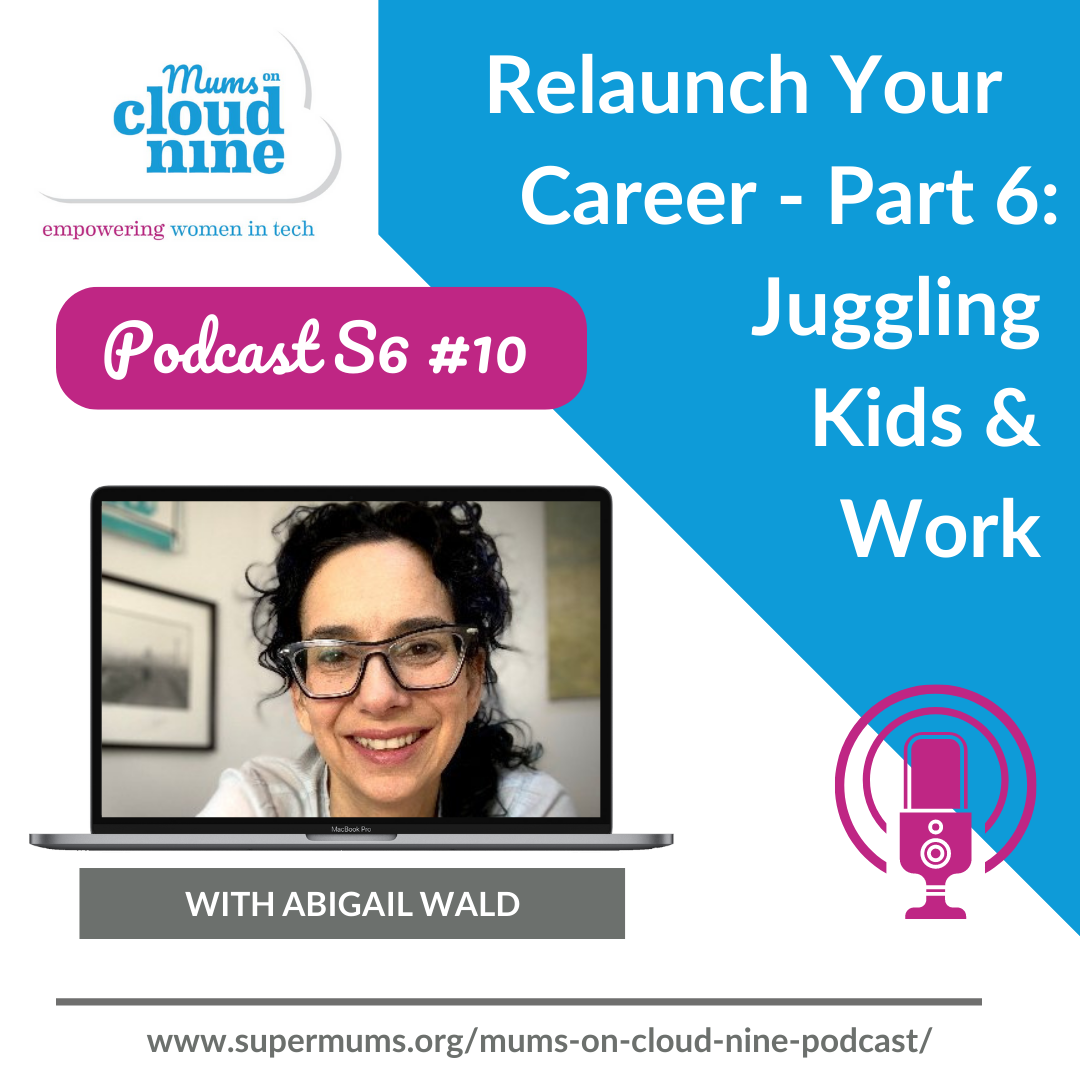 Abigail emphasises the importance of having rich inner lives as well as rich outer lives as a parent, without it being at the expense of ourselves. Here are some of her tips below, and listen to the podcast for the full overview:
How to overcome mom guilt!
Acknowledge firstly that looking after children is another job in it's own right! That we have to spend and invest time bringing up our kids. It's often an invisible burden that we feel we should just carry and not talk about with employees or colleagues, but manage it silently in the background. As a parent we have multiple job roles to juggle and we have to own that and make it real for people. Talk about your commitments and boundaries at work and show up as the whole 'you'. Don't over commit and work out the right amount of time to allocate to your different responsibilities.
Why mothers make great leaders at work!
Children can connect us in ways we never thought of, through different friends, groups and networks. Are emotional wiring amplifies on a whole new level as we have a love for a child that we will never have experienced before. They rebirth us in many ways as we see the world from a different outlook. Don't ignore that, you will have a new outlook on your career and life than you have ever had before. You have some amazing skills as a parent, how to emphasise with others, communication and people skills, multi-tasking, and you have become an accomplished human being. Appreciate the value you can offer to a company and a team as a mother.
Treat parenting as a job!
If you are struggling and feel like you are failing as a parent, it's important to learn. It is totally learnable to become a parent, and to step up and learn different ways of handling challenges Don't be scared anymore and approach parenting as a job in it's own right! Figure out what is holding you back in achieving your career and life goals! It is parenting or is it your job, and get the right support where you need it. Find and tap into a community around you of parents, like we have at Supermums, who have the same ambitions to juggle things effectively and share advice and tips between you about how to make things work. Don't shy away from talking about the struggle and finding ways to make things easier.
How to support children during your transition back to work
Take time to be 'with' your children. Make sure you have some direct connection with the child so you spend allocated time with them everyday and give them your full attention to just play, rather than trying to multi-task and do other things for them. Be aware of their love languages and what attention and love means to your children. Take the free 5 love languages quiz for kids so it can help you get really attuned to what matters to them. It might be affection, positive feedback, acts of service, gifts or quality time. Also create a supportive network for your kids with people who also care for your kids. Make sure you set your kids up for success and leave them in a place where they feel supported and safe without you.
To listen to more hacks and insights on the above suggestions, check out the podcast to lean more.
Thinking about re-launching your career?
If you are planning to relaunch your career and you want to make an informed choice about whether a Salesforce Career is an option for you then join our '5 Day 'What is a Salesforce Career' Challenge to learn more today!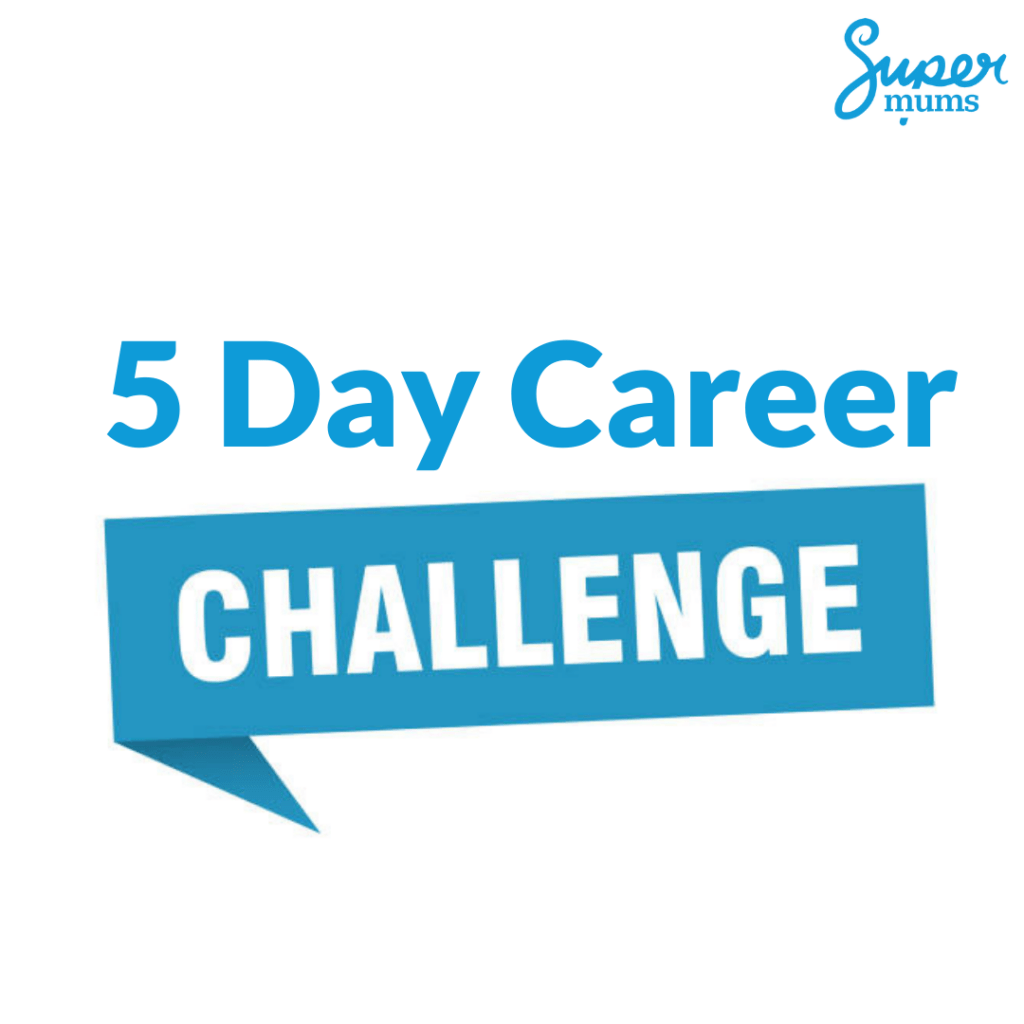 If you are planning to relaunch your career and you want to make an informed choice about whether a Salesforce Career is an option for you then join our '5 Day 'What is a Salesforce Career' Challenge to learn more today!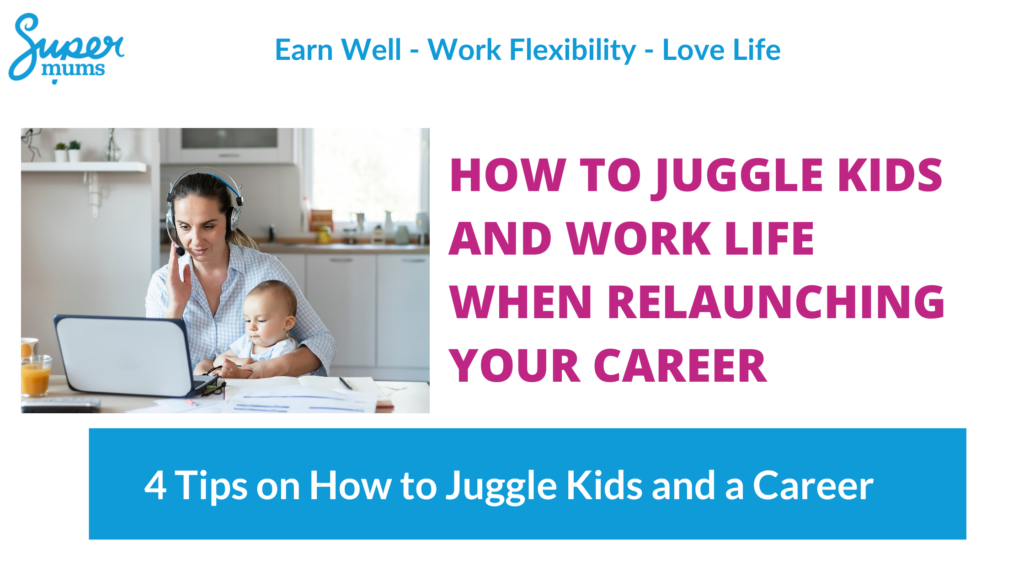 Supermums is proud to be an approved training provider of Salesforce

Subscribe To Our Weekly Top Tip Bulletin
Get Updates And Learn From The Best