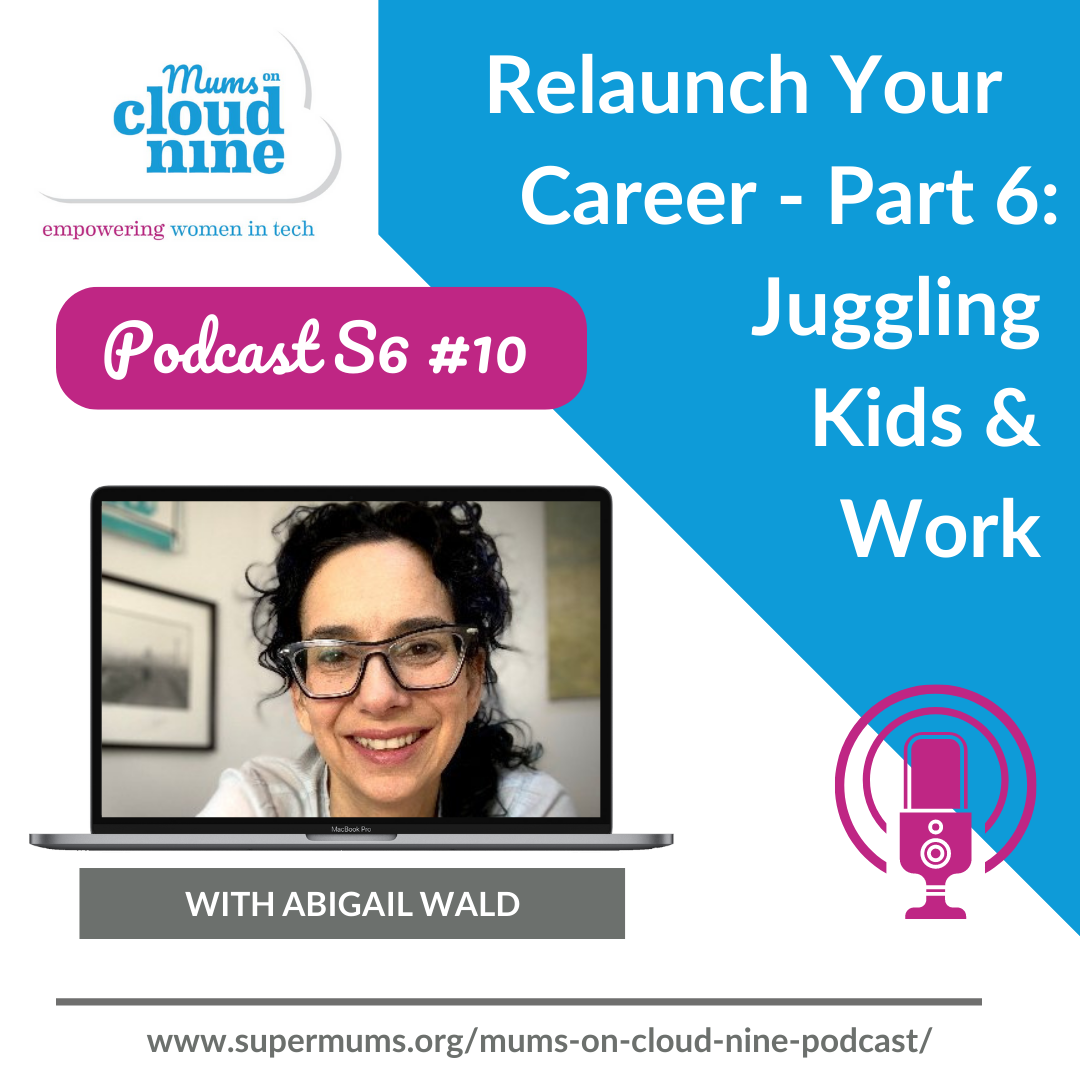 S6 Ep 10 – Relaunch Your Career – Part 6 – How to juggle a career and kids!
Welcome to Part 6 of the Relaunch your Career series. Do you worry about giving your children quality time whilst also juggling your career? Do you feel guilty at the thought of going back into the workplace?
Today we're going to be talking about how to juggle a career and kids. I am joined by Abigail Wald today, founder of Mother Flipping Awesome, to discuss this topic.
Highlights from this episode:
(01:52) Mother Flipping Awesome
(03:30) Strong-willed kids
(06:44) Invisible burden
(12:35) Know your power
(17:39) Failing at home
(21:42) Community
(31:22) Love languages
Find out more about how Supermums empowers women around the globe with training and recruitment services. Join us to train, volunteer, sponsor or hire our amazing women in tech. Visit https://supermums.org/
Find out about our free short courses here to start or progress your career in tech – https://supermums.org/accelerate-your-salesforce-career/
Download our positive affirmation screensavers here to remind yourself how to be a Mum on Cloud Nine – https://supermums.org/screensavers/
Listen Now
Episode Highlights
This podcast is sponsored by RB, in partnership with Enfa.
Listen Anytime On Your Favourite Platform