A day in the life of a Superdad: Simon des Forges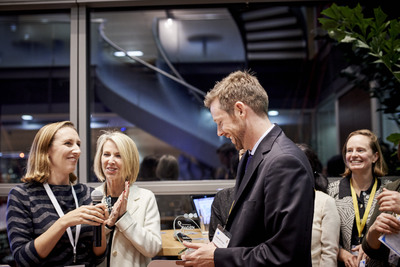 A day in the life of a Superdad: Simon des Forges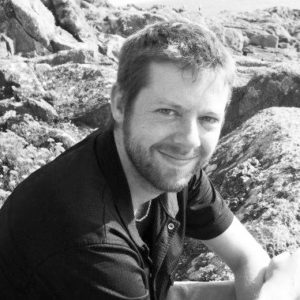 Simon is one of our Superdads, having recently graduated from the Supermums programme and was also awarded with our Supermums Customer Success Award in November 2019. Simon was working for Herts Viewpoint when we worked together with Economic Change to implement their Salesforce org, and shares his thoughts with us on implementing the Salesforce NPSP. Simon, like a lot of our Supermums trainees was already working in the charity, and taking the lead on their CRM project internally. In order to fast-forward his knowledge and skills Simon joined our Supermums programme which equipped him with all the Salesforce savvy he needed to lead their digital transformation.
Implementing Salesforce at Viewpoint – A Case Study
Viewpoint is a service user involvement charity in Hertfordshire which works with people to ensure that their views and experiences of people with mental health or drug and alcohol problems form part of the design, delivery and monitoring of services. They support their members to act as representatives, deliver training and self development by creating opportunities to improve confidence, resilience and progress where they want to.
1. What issues was Viewpoint facing before implementing Salesforce?
As with many smaller charities, our ability to record and monitor our outcomes was not as robust as we wanted it to be. Our recording methods were varied and collating data would often be time consuming. We were unable to perform dynamic monitoring on our performance, meaning that there was a time lag before areas for improvement were identified. As our significant proportion of our services are contract based, we struggled to respond quickly to changes in monitoring requirements which required a sophisticated data management system.
2. Why did you choose Salesforce?
We didn't to be frank! Our CEO went to a training course about outcome measures and heard from Heather at Economic Change about the possibilities that Salesforce could offer. The inclusion of 10 free licenses made this a viable option for us and the design and development service offered by Economic Change sealed the deal!
3. What are the business benefits you have experienced since using Salesforce – Economic and Social?
By using Salesforce (or DORA as our system is called!) We have always been proud of the relationship we have with our members but we now have a data platform which backs this up, providing us with an instant history on the person we are chatting to, what they have been involved in and how they interact with the organisation. we have found a great improvement in our ability to dynamically report on our activity, which in turn frees up staff to focus on the front line aspect of their work. Most importantly, we feel our members have benefited as we are in a better place to get full value out of the experiences they have shared.
4. What would be your top tip for other charities implementing Salesforce?
Make sure you sit down and spend time as a team looking at what you do, what you want to achieve and any current barriers which are stopping you doing this. The planning stage is a great opportunity look at your processes and make some positive changes. It may seem difficult at first glance to see how Salesforce can be shaped to fit your unique way of working but the flexibility of the platform means that even the most specialist services can benefit.
Subscribe To Our Weekly Top Tip Bulletin
Get Updates And Learn From The Best