What is a Salesforce Consultant and how can i become one?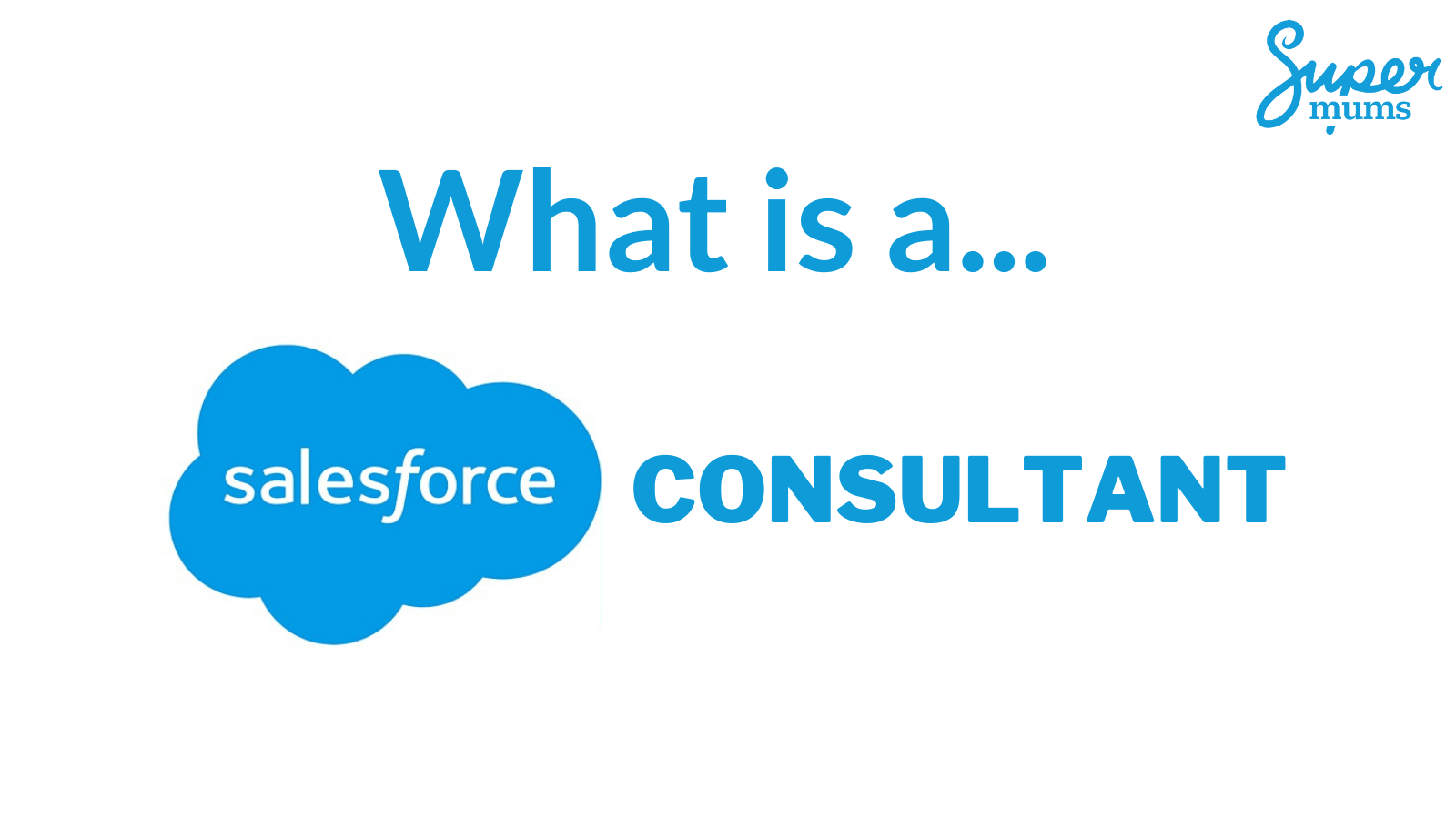 What is a Salesforce Consultant?
A Salesforce Consultant typically wears multiple hats. They might work in-house within a company or be contracted as an external consultant to help a business get the most out of their Salesforce CRM. They would conduct business analysis with a client to understand their business goals and processes, understand pain points and opportunities for technology to support them, and have the technical knowledge to design and/or implement solutions to enhance the business processes and performance. They are in a trusted position of authority as they are hired to help transform the way a team works to improve customer service and organisational performance.
A good consultant is one who understands the platform but equally has good business analysis, project management and change management skills to guide people and organisations through a process to solve critical business problems.
What does a Salesforce Consultant do?
More and more companies are turning to tools such as Salesforce CRM to streamline the process of managing client relations, but not all business people are savvy with the latest software. That is where the role of the Salesforce consultant comes in!
Some of the responsibilities of a Salesforce Consultant include:
Managing the Client Relationship
Create and Manage Project Plans
Mapping out Business Processes
Supporting People Through Change
Gathering Functional (Business) Requirements
Managing a Team of Technical Staff
Proposing Technical Requirements.
Technical Product Configuration
User Testing and Training
The Salesforce consultant helps businesses make the most out of their Salesforce platform. Their knowledge of both the platform and business practises combined with excellent communication skills, makes them a valuable asset to any company and it's why they are rewarded well with an excellent salary.
Why is a Salesforce Consultant career rewarding
It's really rewarding to help a business or non-profit achieve their business goals. By helping improve their processes you can help them tangibibly reduce costs or increase their income, improve customer service and reduce complaints. It can be that impactful.
On a personalable level, you can help to make someone's job easier so they get to leave work on time, or focus more effort on the elements of the job they enjoy. You can help people feel happier and perform better in their role. It's nice to put a smile on somone's face.
How can i become a Salesforce Consultant?
If you're interested in becoming a Salesforce Consultant, one of the first things to consider is the qualifications and experience needed. Once of the main assets is Business Experience. Typically people want to hire Salesforce Consultants who have a background in the relevant industry relevant to the implementation.
You may find that experiences that you have gained in previous roles can help you on your way to becoming a Salesforce Consultant.
The next thing to consider is platform knowledge and certifications. If you are already a Salesforce Admin, you will more than likely have at least 2 certifications (Salesforce Admin and then Platform App Builder are a great starting place) but the longer you have worked with Salesforce, the more likely you are to achieve those higher paid roles, especially if you add a Salesforce Consultant certification to your CV or resume. Start with a product that you feel most experienced in e.g. If you have a background in Sales, pursue the Sales Cloud Consultant Certification. If you have a background in Service, pursue the Service Cloud Consultant Certification etc.
If you plan to take responsibility for gathering requirements, engaging stakeholders in digital transformation and managing a Salesforce implementation professionally then you will need an additional skill set beyond the standard Salesforce certifications.
Skills that every Salesforce Solo Admin or Consultant should possess, include:
Agile Project Management
Business Analysis
Change Management
DevOps
NLP Coaching
The Supermums Salesforce Consultancy Skills course can upskill you in of these..
What job is the right one for me?
With Salesforce jobs set to grow to 4.2m jobs globally by 2024, no matter what you are into, this innovative sector has a place for you. You don't need to be techie to understand but having the knowledge opens so many new doors!
Supermums Recruitment Service helps new and established Salesforce Talent to secure Salesforce Consultancy roles.
Visit our Careers Page and see the different types of roles that could be waiting for you in the Salesforce ecosystem.
Secure a Job – If you are ready to apply for a job then apply for roles now via our Recruitment Team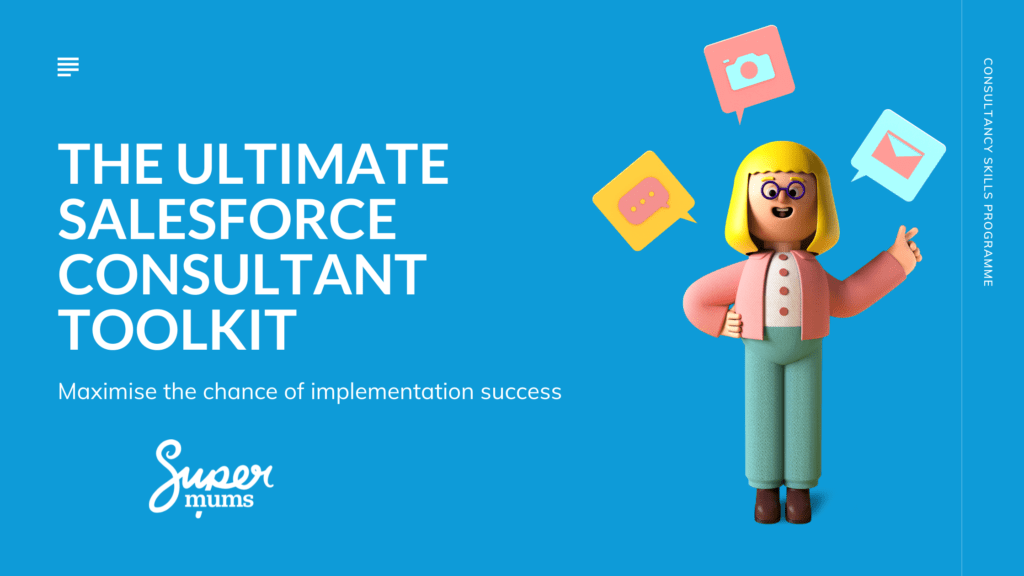 The Ultimate Salesforce Consultant Toolkit
What are the essential tools, tasks and techniques that are needed for every Salesforce project?
If you are working as a #Salesforce Admin, Product Owner or Consultant then check out the ultimate Salesforce Consultant Toolkit.
Subscribe To Our Weekly Top Tip Bulletin
Get Updates And Learn From The Best