What is a Salesforce Business Analyst?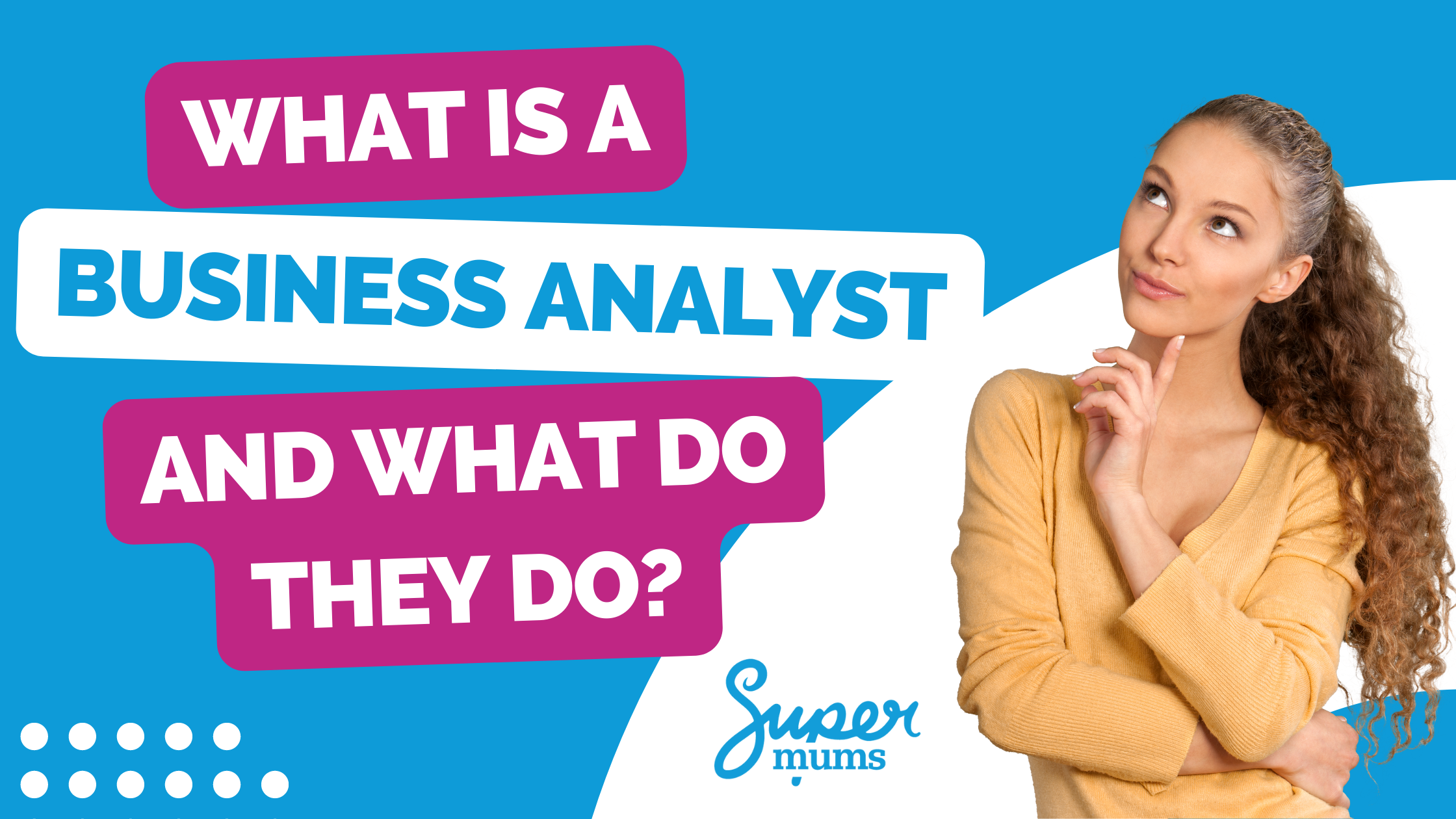 During our 'Salesforce Job Role' Series we dive into the different job roles available to you in the eco-system.
Check out the range of roles we have in this series to explore in more detail:
What is a Salesforce Business Analyst
What is a Project Manager
What is a Salesforce Consultant
What is a Salesforce Marketing Cloud Specialist
Read on to find out more about what a Salesforce Business Analyst does to support the implementation of project
A Business Analyst gets invested in understanding how the organisation and the team currently operate and helps them to evaluate and improve their management processes and KPI's.
They facilitate conversations to elicit what the goals are, what the pain points are, and help the team to define their future vision for management processes and performance monitoring. They will produce documentation that summarises the requirements to support the system design.
It suits someone with a passion for management consultancy who likes to improve business processes and enable the client to realise the key performance indicators that are outlined in their business plan and CRM strategy.
Typically business analysts will have salesforce product knowledge as well as sound business management experience. We would recommend training in Business Analysis, Requirements Engineering and Process Modelling. We would recommend that Business Analysts have training in Salesforce Administration and have their Admin Certification.
What is a Salesforce Business Analyst?
Here are the four key principles around business analysis and gathering requirements:
Understand the business priorities – Identify and document the business case to anticipate ROI
Understand the business processes -Elicit and document as-is and will be processes and undertake a technical audit
Gather Requirements – Detailing and documenting high level to low level functional and non-functional requirements
Propose Technology Solutions – Documenting the technology solutions with a clear Return on Investment
Why is Business Analysis important to a Salesforce Project?
If Requirements are not gathered, prioritised and delivered to align to business goals and there is no consistent clear documentation, then it will inevitably mean that the technology solutions won't get developed to align to business need. As a result there will probably be an unhappy customer, with overspend on budget and result in user adoption being very low.
Typical Job Responsibilities of a Business Analyst
As a Salesforce Business Analyst you get to:
Collaborate with business stakeholders to understand business processes, identify gaps within current processes, define solutions to address gaps, document user stories and business requirements and associated business value.
Support the prioritisation of user stories across multiple business processes and stakeholders to drive the most business value.
Prepare technical reports by collecting and analysing information and trends.
Facilitate meetings and presentations to senior and c-suite stakeholders.
Write the business case, produce process maps, document requirements
Average Salaries for a Salesforce Business Analyst
£50,000 – £80,000
UK Salary Expectations
$70,000 – $122,000
USA Salary Expectations
$110,000 – $140,000
AUS Salary Expectations
What Skills can you transfer to a Salesforce Business Analyst Role?
To be a Salesforce Business Analyst you could bring to the table the following previous skills or experience:
Management Skills and Experience
Business Coaching Tools and Techniques
Analytical Problem-Solving Skills.
Communication, Sales and Influencing Skills
Presentation and Facilitation Skills
Sector Specific or Industry Knowledge to Company Adopting Salesforce
How Equipped and Confident are you with Business Analysis Skills?
Do you have presentation templates to facilitate business workshops and document the business case?
Do you have a ready made set of questions to ask per project and type of solution?
Do you understand the diagrams to produce and have a set of templates to document all of the processes, requirements and technical solutions?
Do you have systems and tools available to document, share and manage the delivery of requirements?
Learn Business Analysis Skills Confidently at Supermums
At Supermums we offer 2 x Advanced Training Courses on Business Analysis Skills which offer live training, a suite of templates, recommended resources, a weekly accountability training plan, a peer network of salesforce consultants, and group / one to one mentoring to support you on your business analysis learning journey to build your confidence, expertise and knowledge.
Supermums Consultancy Skills Course
Three Month Course – Start dates: January, April & October
Course includes: On-demand Training covering
Business Analysis, Requirements Engineering, Change Management, Agile Project Management, Coaching Skills, Consultancy Skills ToolKit, DevOps
Weekly Group Coaching Calls
One to One Coaching Session
Documentation Templates
Pack of BA Scripts – A template of questions to ask around a suite of Salesforce Products
Salesforce Certification Prep for Business Analysis, Sales Cloud and Service Cloud Certifications
Business Analysis level 4 Qualification
18 month programme which is free for learners and funded by the UK Apprenticeship Levy – subject to meeting the eligibility criteria & availability*
Benefit from live training and one to one mentoring from a BA Specialist with the opportunity to get a university level qualification.
This course includes training for Business Analysis, Agile Project Management and Change Management.
8hrs of application a week as a business analyst, in your existing role, so you can put your skills into test.
Apprenticeship Structure
Delivered in partnership with Supermums, Learning Curve and Salesforce
*To be eligible you have to be Employed by a company based in England and already be working in a Salesforce Role*
If you are looking for your next Salesforce Job opportunity then enlist the help of the Supermums Recruitment Team.
Our Consultancy Skills course is proudly sponsored by:

Subscribe To Our Weekly Top Tip Bulletin
Get Updates And Learn From The Best