The Supermums team is excited to announce our expansion and launch of our successful Salesforce training model in the USA.
A unique approach
Our training model is unique in offering a combination of online learning, live webinars, mentorship and work experience. It's proven to be a winning combination with our trainees finding the course prepares them with both the skills and the confidence to progress into jobs in the Salesforce ecosystem. Our Supermums often have valuable experience in other industries and bring with them transferrable skills that combines with Salesforce training, makes them fantastic recruits.
Since 2016, Supermums has run 13 courses and 145 trainees who have signed up to our programme with 85% securing work within 3 months of graduating. Our presence is already widespread; our trainees and 91 volunteers come from 14 different countries. So, due to popular demand, we are launching the successful model in the USA, in order to offer training, support, mentorship and work experience at times that suit our global community.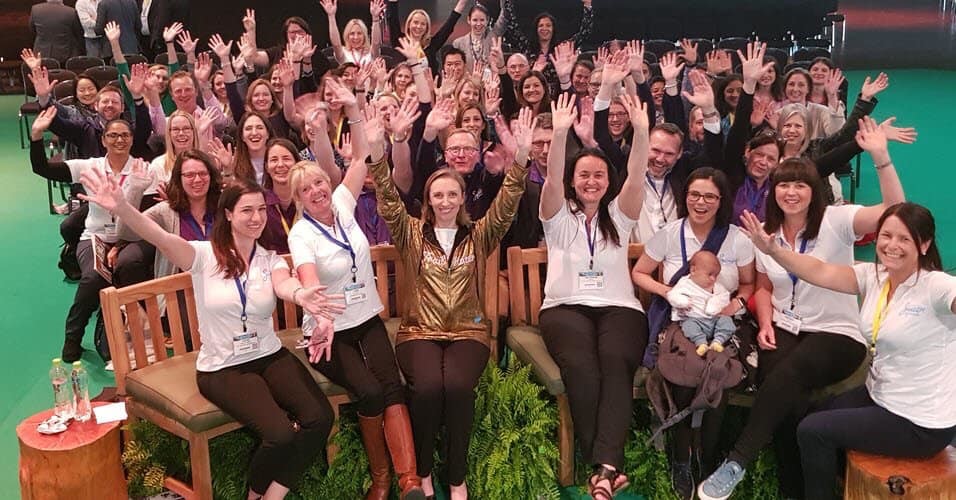 Growing the talent pipeline
The demand has come not only from trainees looking to upskill. The market for Salesforce skills in the USA is a competitive one with Salesforce Developer jobs outpacing available talent by 4:1* and jobs requiring Salesforce skills are growing faster than other jobs in the sector.** Supermums is actively recruiting new people into the ecosystem and contributing to growing the talent pipeline, especially with regards to gender diversity.
In December we will be commencing a new cohort of Admin training with sessions in the USA time zones. We have a Training Manager based in the USA and Local Ambassadors across the States to help spread the word and to meet our students at local meet-ups. We are delighted to have Sponsorship from global brands Validity for our Admin Course to help launch the brand in the US.
"Validity is proud to be a part of the growth of Salesforce Supermums as they now expand into the United States. We believe that having a child should not force someone to abandon their career or personal ambition in order to devote time on what really matters most —family. Working with an organization like Supermums to help people get back into the workplace —with the digital skillset needed to succeed —is beyond just a nice thing to do, it's the right thing to do."

Charlie Ungashick, CMO, Validity
We will also be at Dreamforce in San Francisco this year where we look forward to launching the programme and working with other great women in tech advocates for a special event on Monday 18th November. Come and meet us at the various events – some accessible without a Dreamforce ticket.
We are now signing up trainees to start the Admin course in the USA in December and we are delighted to have students signing up already.
To find out more about our Admin Course visit our Training Page
You can support our mission
We have some fantastic sponsors on board, but we are looking for more sponsors and volunteers who can support us as ambassadors, mentors and trainers. We also are looking for companies to use our recruitment services to hire from our talent pool of certified and experienced professionals. Get involved in what we are doing here
** *Salesforce Talent Ecosystem Report, 2018, K10 **Salesforce Skills are a platform to better jobs' , 2017 Burning Glass