Recruitment Predictions for 2023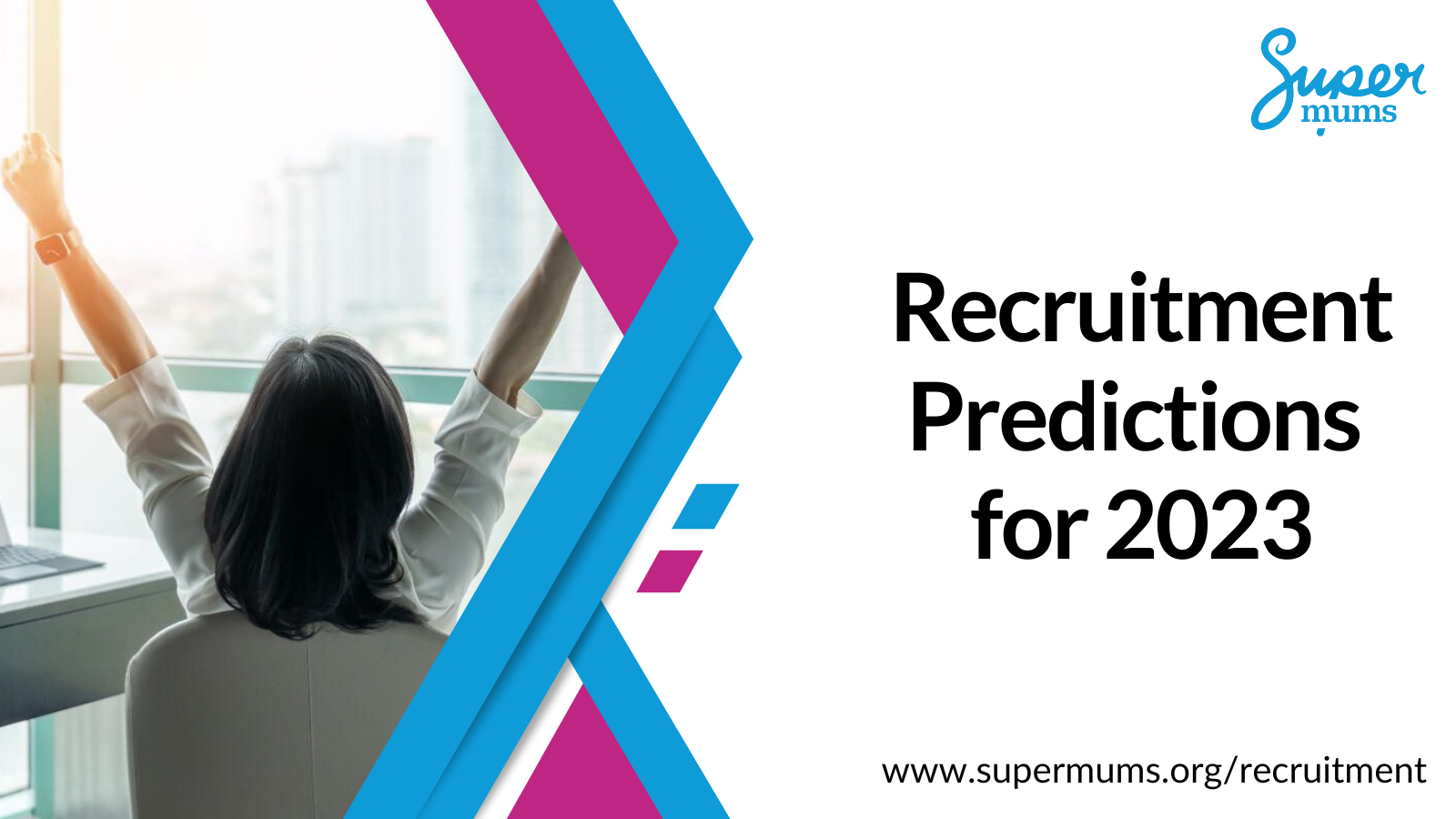 When 2022 started the world of technology was in a position where it had seen substantial growth from the post COVID-19 digital boom.  One of the biggest trends of 2022 was that job seekers certainly had the upper hand.  The shortage of candidates continued across the year, leaving employers fighting to fill vacancies.  Unlike ever before, there was a need for employers to not only promote jobs and offer increased negotiation around salary, they also had to really go out there and promote the culture of their business and create USP's to entice candidates to apply.
Roll forward 12 months and what could things look like?  Well, there is more talk of the dreaded R word (recession) particularly in the latter stages of 2023, as the war in Ukraine still rages, prices are rising and we hear talk of lay off in a variety of sectors.
There will be a variety of trends through out 2023, but my top 4 predictions include:
1 – Remote Working Will Continue
Following the Covid-19 pandemic, organisations realised the need for flexibility and enforced a shift to widespread remote and hybrid working which I believe will now become a permanent feature of the work place.  Employers that have chosen, and continue to chose this as part of their offering, will widen their talent pool and enable them to hire more easily.
2 – Proactive Candidate Engagement
Attracting talent is not easy, and as I mentioned earlier, employers during 2022 had to go all out to develop their business as an attractive proposition for potential hires.  I don't believe 2023 will be any different.  Candidates will still have plenty of options, with job posts, compensation, benefits and culture all playing a part in attracting talent.  Whilst pay will always play a massive part in attraction, employers will have to find ways of removing barriers to work and ensuring benefits  both attract and retain great talent.
3 – Diversity and Inclusion
It's crazy to think that just under half of all UK employers still do not have a dedicated diversity and inclusion strategy in place, yet, business leaders globally accept that a diverse workforce fuels innovation, and has the power to improve both creativity and profitability.  During 2023, I believe that more and more clients will continue to listen and start to invest more in their efforts to create a more diverse workplace.
4 – Gen Zers Making their Move into the Work Place
Gen Zers are set to enter the workforce in 2023, which I think may see a change in some recruitment practices.  We know that this generation are digital natives, they value their privacy, they are health-conscious, they are entrepreneurial and worried about future prospects. I also believe they will drive speed, as they will expect things to be virtual and fast paced.  Outdated recruitment methods that are slow will be a turn-off for them.  Employers will need to optimise application processes, and candidate engagement at every step of the process will be a necessity.
That's all well and good, but I hear people asking will there still be jobs?  For me the answer is yes!  There is no denying that 2023 may be a more challenging year than we have seen post pandemic, but the Salesforce ecosystem will still continue to thrive.  Salesforce has a huge share of the market, it continues to work with its partners to deliver new products and innovation.  In fact I don't think there will be a better time since the pandemic for people to continue their learning and develop themselves through certification.
Looking for your next job?
Did you know that Supermums Recruitment can help you find your next role, or the perfect candidate if you are a company looking to find new talent.
Have a look at why trainees and companies choose our boutique style service and how we could help you.
Subscribe To Our Weekly Top Tip Bulletin
Get Updates And Learn From The Best