Dreamforce 2021 is almost here and will be bringing you inspiring speakers, right to your home!
Are you new to Salesforce or the tech industry? If like me, you had never heard of Dreamforce until someone mentioned it, you are not alone. Here's a quick breakdown of what it is, what to expect and why you should join in with the fun to learn more about Salesforce and how it's helping companies and individuals change and lead the way for a better future.
What is Dreamforce?
Dreamforce is an annual event that brings together the entire Salesforce community. It's an experience that celebrates Trailblazers and customer success. Dreamforce is where Trailblazers from all over the world gather to share their stories, their successes, and learn from each other…..although this year it will be virtually!
Started in 2003, Dreamforce has grown into more than a conference — it's an experience like no other. From inspiring keynotes and sessions to visionary thinking to discovering the future of technology to actually changing the world, it's an empowering event over 3 days. During the event, attendees can expect to:
Learn more. Transform your career with knowledge, take part in training and certification opportunities, watch hands-on demos, and meet hundreds of partners with solutions to help you grow.
Be inspired. Every year, the world's most innovative minds come to Dreamforce to inspire, excite, and motivate attendees.
Give back. Attendees have the opportunity to make the world a more equal place by getting hands-on with volunteering. In the past, we've supported organizations like Girl Scouts of America, (RED), and many more.
Have fun. It's a party when Trailblazers get together and Dreamforce is the biggest one of all. When we were allowed to do this event in person you could expect impromptu dance parties, selfies with friends, and a little karaoke. Dreamforce becomes a celebration of all things Trailblazer.
Sounds fun, right? So, when is Dreamforce 2021?
This years virtual Dreamforce is September 21 – 23. Check out the keynote line up, with names such as Will Smith, Jane Fonda and of course, Marc Benioff!
You'll be amazed at how much fun they can pack in to 3 days:
100 hours of content
4 channels covering every role, industry and topic
100k+ Trailblazers joining from all over the world
All joined together in 1 fun virtual event!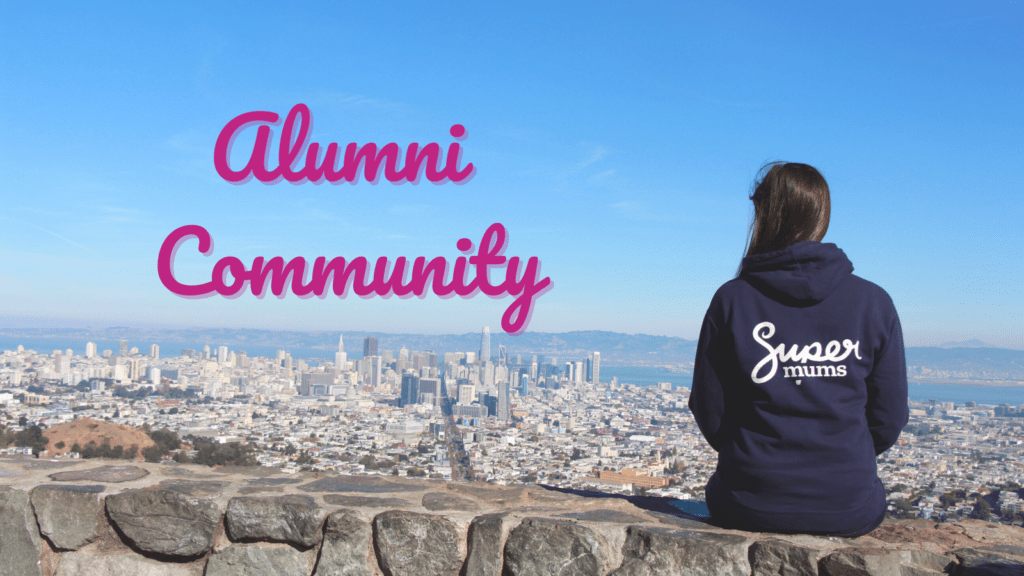 Supermums Alumni Event – Monday 20th September
If you are part of our Alumni community then join us for the next event later this month. Look our for details from Abigail about the date, time and how to join.
We'll be doing a wrap up of Dreamforce, our favourite parts and takeaways and would love to know what you enjoyed the most too. It's also a great chance to catch up with the Supermums community.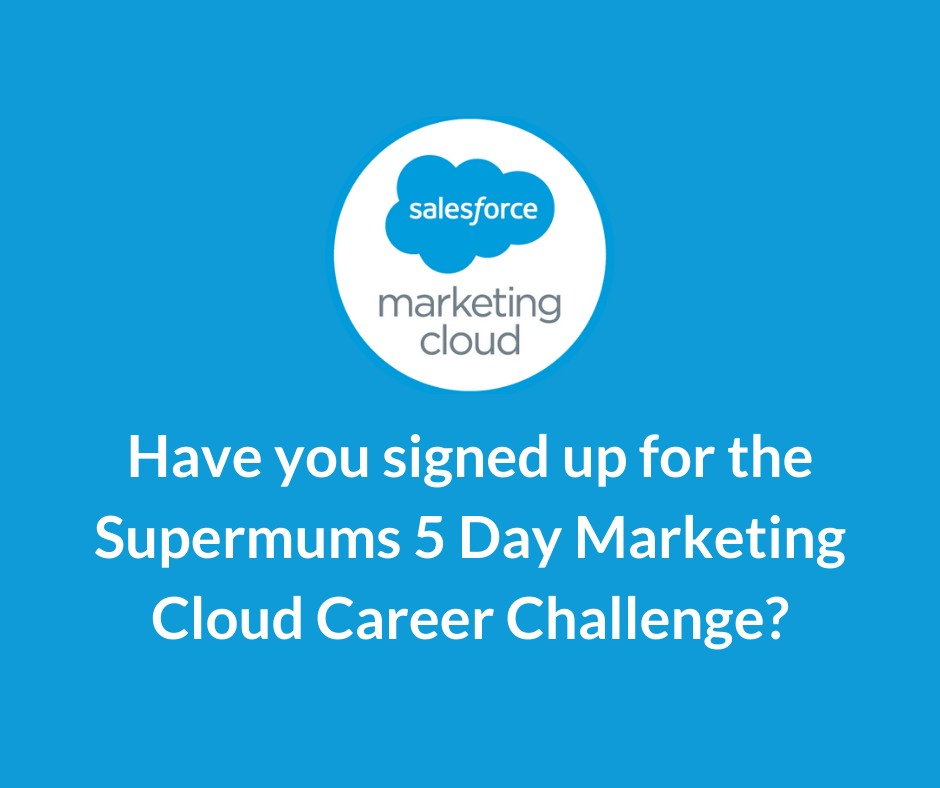 Sign up to our 5 Day Marketing Cloud Career Challenge
Are you thinking about adding Salesforce Marketing Cloud skills to your CV? Sign up to our FREE 5 day career challenge. 
Get bitesized tasks direct to your inbox to help you understand more about the world of Marketing Cloud, Salesforce and how our course can help boost your career and take your knowledge to the next level.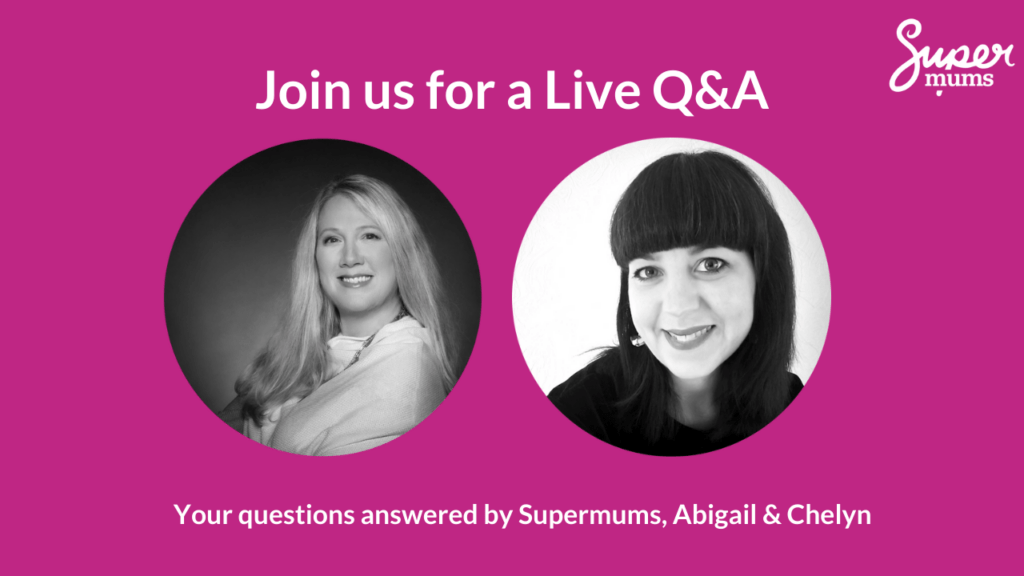 Live Q&A Session with Supermums Success Team
Do you have any questions about our Salesforce Marketing Cloud course?
Deadline for applications for our October cohort in 30th September so if you want some extra support or have any questions that you need answering, join Chelyn & Abigail for a Live Q&A session on Thursday 16th September at 10am PST / 1pm EST / 6pm BST.  Register to join.