Attract and Hire Diverse Salesforce Talent with the help of Supermums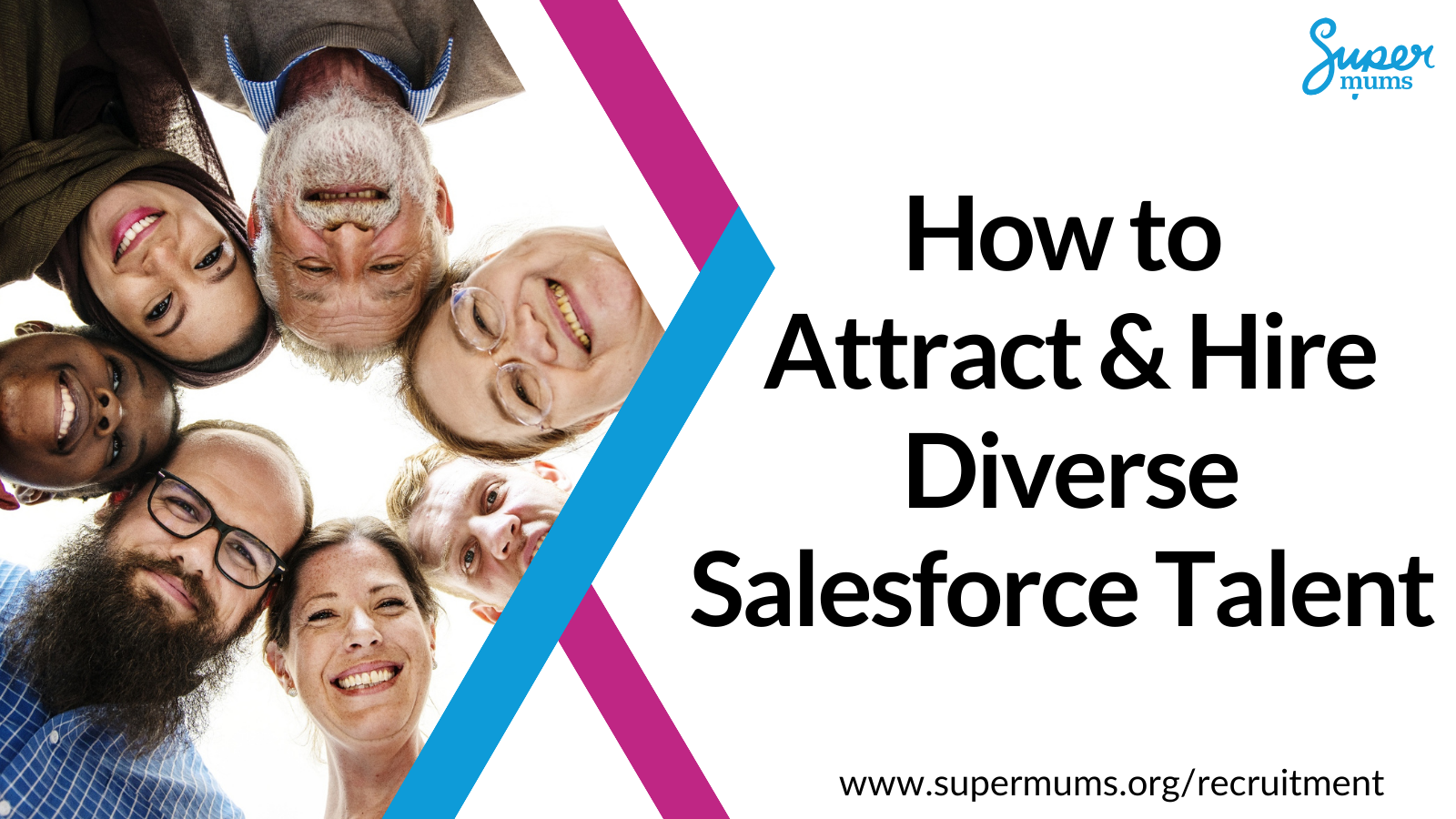 It is essential to choose a talent provider with a proven track record in diversity and inclusion hiring, as not all recruiters may have the expertise or resources to effectively source diverse tech talent to support an area of your business that may need to improve on its diversity. Building a diverse team is not only about hiring but also about creating an inclusive workplace culture that fosters diversity and supports the growth and development of all employees.
Supermums Recruitment is a global talent finder working only in the Salesforce space. Our team of dedicated professionals work with both emerging and experienced talent working hard to fill both contract and permanent positions with Admins, Consultants, Developers, Project Managers and Architects.
Using a Talent provider, like Supermums Recruitment, for diverse tech skills can be beneficial for several reasons:
1. Access to a Diverse Network
As a social enterprise and mission led talent provider, Supermums has an extensive networks and connections with both emerging and experienced tech talent. Our mission is to champion women in tech, and whilst our database is made up of all types of individuals from varying backgrounds and sectors, we do work hard to gain opportunities for mums returning to the workplace. Our clients are given the opportunity to tap into a broader pool of diverse candidates that may not be readily accessible through traditional job postings.
2. Expertise in Inclusive Hiring
Supermums recruiters specialise in diversity and inclusion hiring practices. Our team of recruiters are trained to identify and attract candidates from various backgrounds, ensuring a more inclusive and equitable hiring process.
3. Time and Resource Savings
Finding diverse tech talent can be time-consuming and resource-intensive. Our team can streamline the hiring process, saving your organisation time and effort in identifying, screening, and interviewing, to find the right candidates.
4. Market Insights
Our talent team work in the tech market all of the time and are knowledgeable about market trends and what the market is seeing at any given time. They can provide insights into compensation, benefits, and other factors that can help attract diverse tech talent to your organization.
5. Candidate Relationship Building
Through the Supermums onboarding process, we work hard to develop relationships with potential candidates. Our team spends time with talking to our candidates, aiming to understand their career goals and aspirations, and matching them with suitable opportunities within your organization.
6. Speed to Hire
Supermums is experienced at moving candidates through the hiring process efficiently. We understand hiring can take time and money, so we work hard to help your organisation fill positions faster, which is especially important in the competitive and fast paced tech industry.
7. Focus on Core Activities
Outsourcing all or elements of your recruitment process to Supermums allows your internal HR and hiring teams to focus on core business activities rather than spending excessive time on sourcing and vetting candidates.
8. Improved Employer Branding
Demonstrating a commitment to diversity and inclusion can enhance your organization's employer brand. Supermums specialises in diverse tech talent, it's what we are all about, so we can help you attract top talent and position your company as an inclusive employer.
How can we help you?
Utilising Supermums Recruitment for Salesforce talent brings expertise, access to a wider pool of candidates, time savings, efficient candidate matching, market insights, and assistance in negotiations. These benefits make it a valuable option for companies looking to hire skilled Salesforce professionals.
If you are looking to hire, then why not have a chat with a member of the Supermums team, to find out more about how they can support you.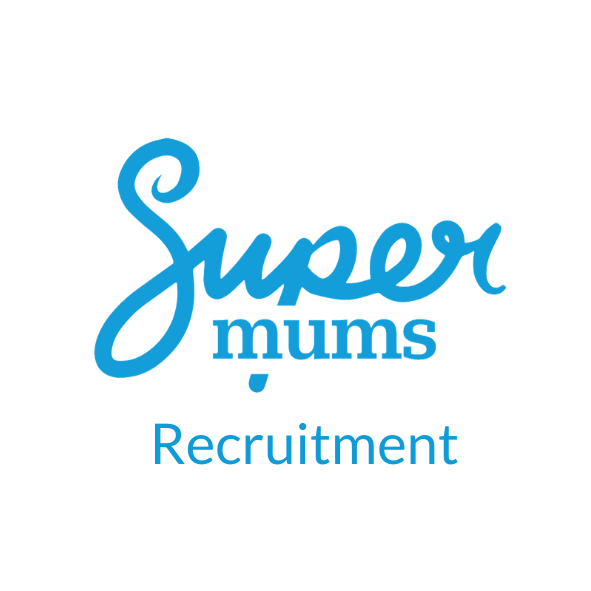 Subscribe To Our Weekly Top Tip Bulletin
Get Updates And Learn From The Best