8 Reasons Why Working with a Recruiter Can Make Your Job Search More Successful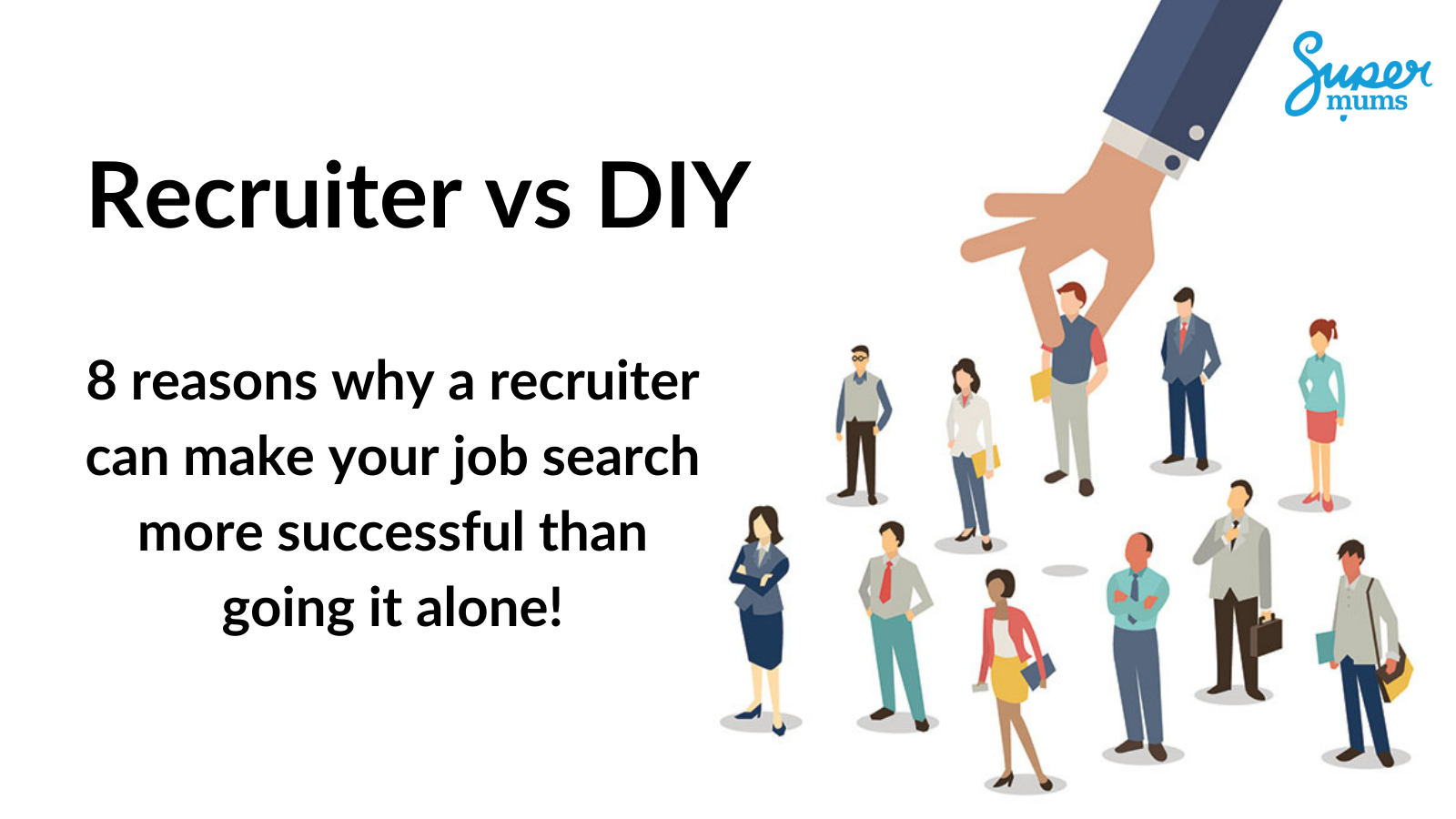 A Recruiter is better referred to as a Consultant as they really are there to consult with you and the employer to achieve a great talent match. Happy candidates and happy employers is paramount and we are proud to be helping talent to accelerate their career and employers to build their talent teams at Supermums. 
The reason our recruitment team love their jobs so much is that they invest alot of time finding the right match, advising candidates and employers throughout the process and helping them both to achieve successful outcomes. There is alot of value gleaned from the recruitment service on both sides, but a candidate benefits from this support for free hopefully with a job at the end.
At Supermums we invest a lot of time into the candidate support process and have detailed the various benefits that recruiters add to your job search process below:
Job Search Help
It can take hours going through LinkedIn and Job Sites to find jobs so save yourself time by engaging with a recruiter as they will have a whole range of jobs available and be aware of different companies and what they are looking for.
TOP TIP – Keep in mind that a recruiters job is not to find you a job. Recruiters are hired by businesses looking to fill their open positions. If there isn't a job that immediately fits the bill then two things should happen – reach out to the recruiter each week to keep them informed about your job search status (remember recruiters are meeting new candidates each week so you want to stay on their hot list). Secondly, a recruiter can spec you out to companies if they know what type of companies you want to work for, so ask if they can represent you. 
Inside Intel
Recruiters will have inside information about a Job Role and Company upfront so they can help you to better tailor your CV and Covering Letter to make sure it hits the mark. A job spec might not say it all or really articulate the priorities clearly enough. If you go in cold you might totally miss the mark so we want you to be as informed as possible. 
Defining Your USP
A Recruiter will interview you initially to really understand what skills and attributes you can bring to the table and help you focus in on your unique selling points and what you can offer to an employer. Sometimes this is hard to do yourself as you might suffer from imposter syndrome and not realise the value you can offer. Recruiters want to help you shine so they can sell you into well to an employer. 
They Negotiate For You
A recruiter is more informed about competitive & benchmark salary and benefits in the marketplace, so they are in a better position to sell you into an employer, negotiate on salary and benefits on your behalf, especially if this makes you feel uncomfortable. 
Resume Formatting and Review
Recruiters see hundreds of CV's weekly and they know what a great CV looks like. Most recruiters will advise on how to improve your CV and help format it appropriately. It's definitely worth this investment in time to take on board these adjustments.
Download our FREE CV and INTERVIEW TIP SHEET.
Interview Prep and Tips
Congratulations your CV made it to the shortlist and the best bit of a Recruiter's day is sharing the great news that you bagged an interview! A great Recruiter will arrange an interview prep call and run through the requirements, your approach, questions to ask etc. They want you to feel comfortable and ready to shine.
Download our FREE CV and INTERVIEW TIP SHEET.
Getting Feedback
A Recruiter will have a close working relationship with the employer so the majority of the time they should get useful, constructive feedback for you as to why you did or didn't get the job.
In contrast you might find your CV goes into a blackbox or you never hear anything again if you go to an employer directly which is sad but true as they just don't have the right processes in place to manage the recruitment cycle. 
Building Relationships
Recruiters tend to build a relationship for life. If a candidate secures a job quite often they might become a future client employer and use the agency to fill their positions, or in a couple of years they might be looking to move on again and will return to the recruiter to progress them.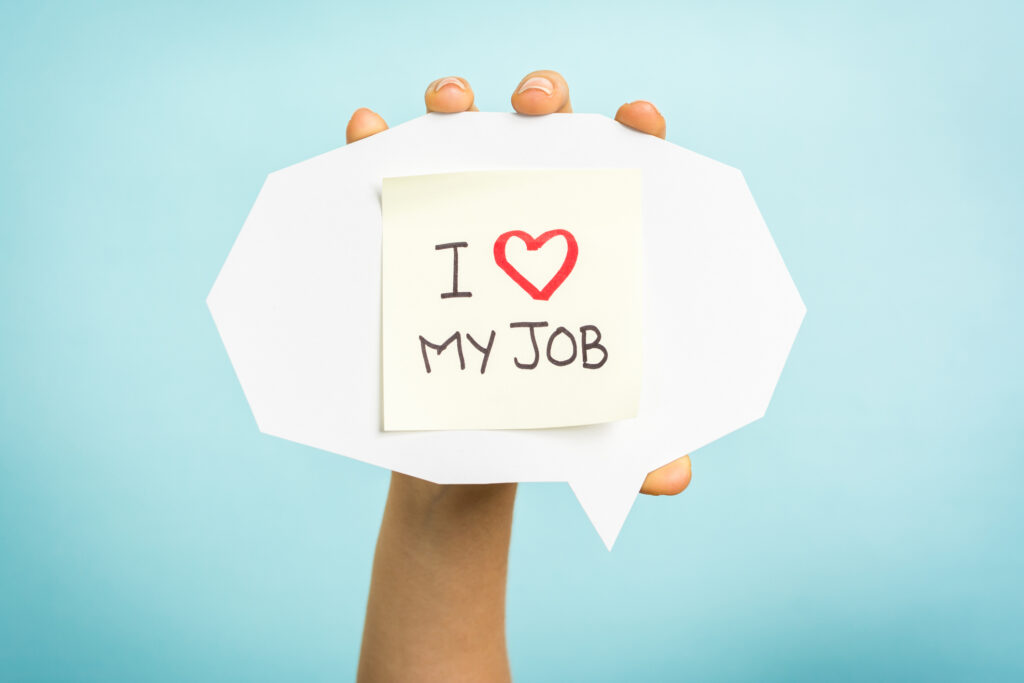 Why Choose Supermums Recruitment
Here is what our candidates say about the experience….. feedback that makes our heart sing
Paula helped me land my first paid role on my Salesforce journey, for which, I am extremely grateful to her. From our first conversation I felt I was dealing with someone who was attentive, shown genuine interest in making my search a success and had integrity. Throughout my search Paula has provided excellent guidance and helped my preparation in a wholly efficient and professional manner. I would happily recommend her services to anyone.
Supermums is one of the best Salesforce professional recruiter services in the UK. I can recommend them to every person who is seeking a transition or looking for a Salesforce related job
Crystal is one of the best recruitment consultant i ever met in my career. She helped me to get a job offer. She has good interpersonal skills and communication skills.
Crystal was great to work with. Her enthusiasm for the job shone through in the conversations we had, and she tried hard to find a role for me. I was impressed with her regular feedback. She also requested a video call with me, which I have never experienced with an employment agent, but it was good to put a face to the voice and it was a nice personal touch.
I worked with Crystal as a job sender. Crystal was on time for the meeting. She laid out her client requirements clearly, took the time to understand where my skills are and sincerely tried to assess fit. Crystal sets realistic expectation without trying to sell something by over promising.
I just got off my onboarding meeting with Kristin Hansen, and wanted to acknowledge her for the outstanding job that she did as a recruiter. I was very impressed with her and the valuable knowledge and pointers she provided to me in my journey within this Salesforce Eco System. Supermums is very lucky to have her. I look forward to continuing the relationship with her.
Thank you so much Paula for providing me this amazing job opportunity. Really appreciated all your efforts you made for my interview and onboarding. You are a fabulous recruiter and a nice person. My job role couldn't be possible without you.
If you would like to find out more about the services Supermums Recruitment can offer and how they can help you, as an individual or employer, with your search, come and speak to us today.
Are you looking for your next role? Sign up to our Recruitment Service to stay up to date with job vacancies, opportunities and careers events.
Subscribe To Our Newsflash
Get Updates And Learn From The Best