How to Estimate Budget on a Salesforce Project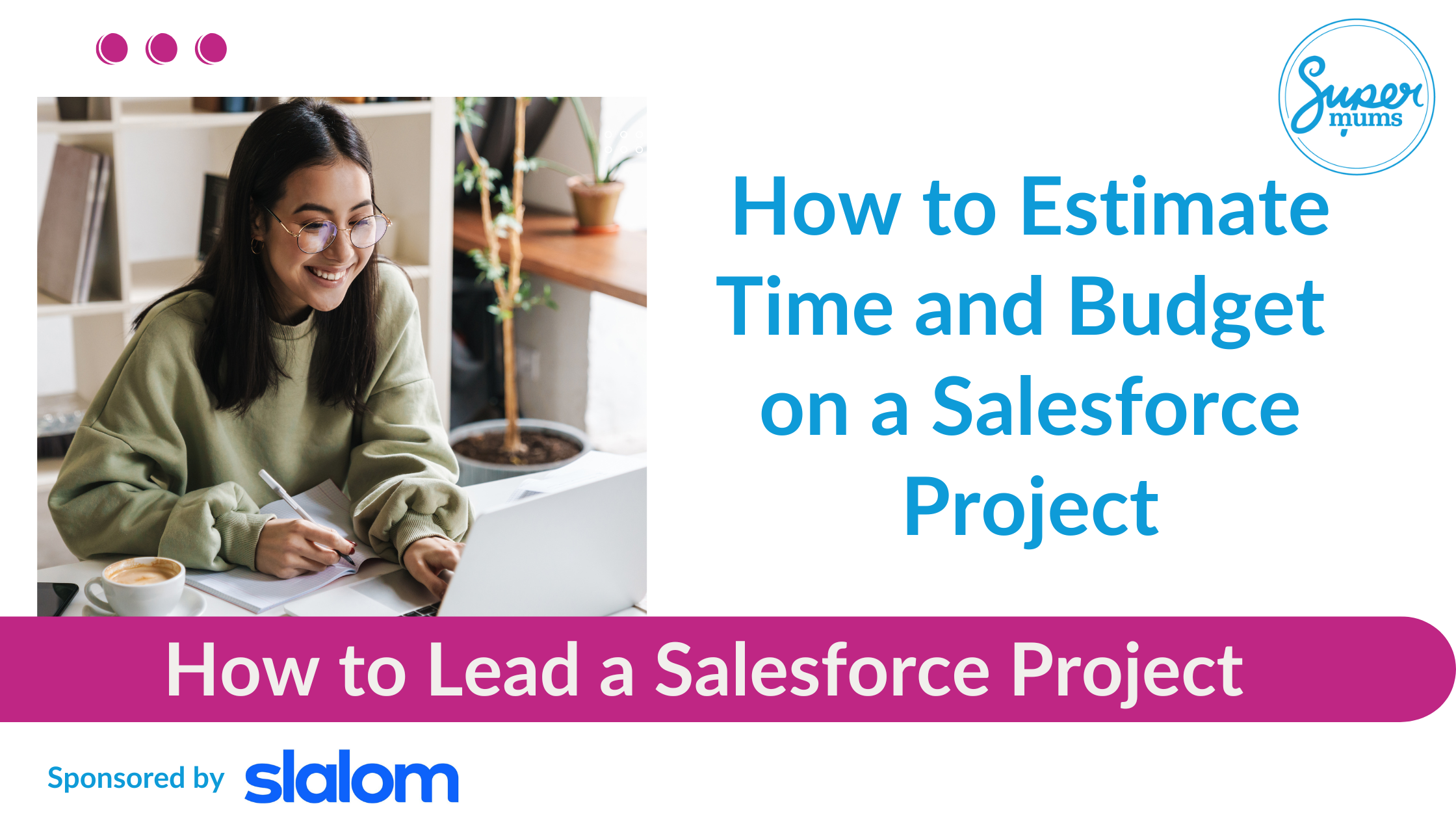 Whether you are working as a solo Salesforce Administrator or Salesforce Consultant, you need to know how to lead a Salesforce Project.
Beyond Salesforce Technical Skills, the key professional skills you need to lead a project include Business Analysis, Agile Project Management and Change Management. We teach these skills on the Supermums Consultancy Skills Course, alongside equipping our students with the right knowledge, tools and templates to confidently lead a Salesforce project.
As part of our 'How to Lead a Salesforce Project' content series over the next 5 weeks, we are sharing some top tips from our Supermums Consultancy Skills Course. These include:
This week we are talking about how to estimate the budget of a Salesforce project
Watch this quick video to get an overview on this topic from Heather Black, CEO of Supermums and lead instructor the consultancy skills course.
What's covered? Here's a summary:
Agile v Waterfall Methodology – Decide which project management methodology are you going to use to manage time and budget estimate.
How many Projects are there – Map out how many teams / departments need their own processes and requirements analysed.
Budget for the whole Project Life Cycle – The budget has to cover onboarding – design – build – user testing – training – offboarding and project management.
Onboarding Time – Onboarding tasks include project planning, communicating the process, preparation support, acquiring licenses and more.
Design Time – Design time includes delivering Business Analysis preparation workshop, reviewing BA Questionnaires, facilitating design workshops, writing up requirements and researching solutions.
Implementation Time – Implementation includes the effort required to build the detail build of the system. eg. Number of objects, fields, email templates, flows, security etc.
User Testing Time – User Testing time includes preparation of sandboxes, test data, demos, user testing scripts and walk throughs plus change requests, & repeat tests.
Training Time – Training time includes preparation of required training content – this could include producing a demo, prepping sandboxes, preparing presentations, creating trailhead path, setting up in-situ training tools, creating walk-through videos, writing manuals, producing training scripts or delivering live training.
Off-Boarding Time – Off-boarding includes training a Salesforce Admin on their roles and responsibilities, setting up a support desk, introducing new admins to the Salesforce Ohana, trailhead and after care.
Project Management Time – Project management time includes client communication, communication with your Salesforce team if it's beyond you, updating and managing a project management system to log deliverables, tasks, time, and consult on requirements.
Empower yourself by signing up to my four-month Consultancy Skills Programme starting in April. The course equips you with Business Analysis, Agile Project Management, Change Management and Coaching Skills. Find out more here
How confident are you to lead a Salesforce project?
Benchmark your skill set with this FREE QUIZ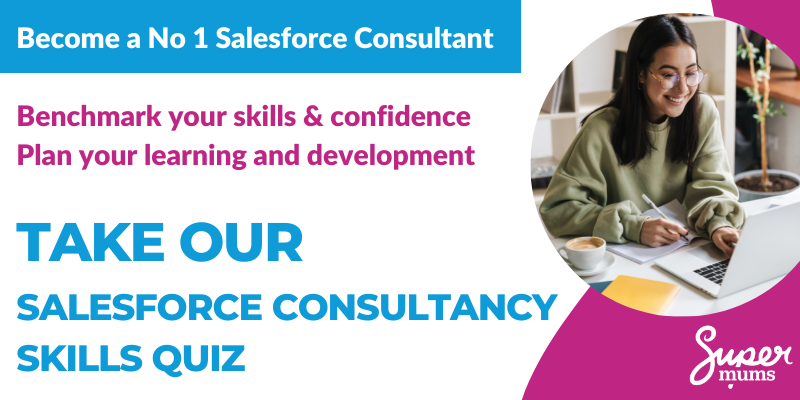 Get Confident to lead projects with our Salesforce Consultancy Skills Course
If you want to lead Projects confidently then find out more about our 12 week Consultancy Skills Course where you can build your career with an industry recognised certification, and get the skills, confidence and mindset of a Salesforce consultant.
3 month programme with 12 months access to materials.
Group coaching, mentoring and one to one support.
Receive full employability support.
Available in EMEA, USA, Canada and ANZ.
Payment plans available.
The next cohort starts on the 2nd May 2023. The deadline to enrol is the 23rd April.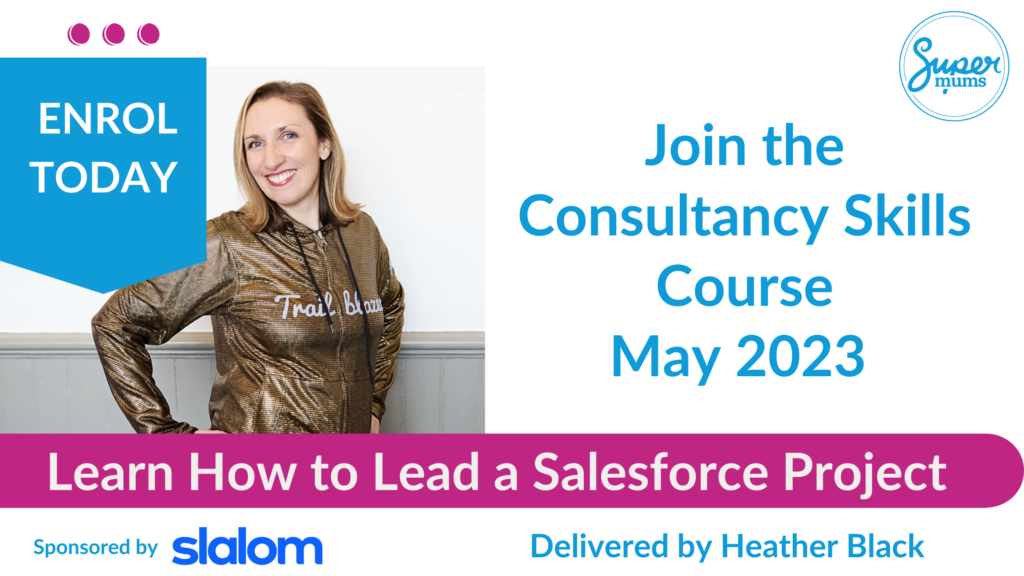 Subscribe To Our Weekly Top Tip Bulletin
Get Updates And Learn From The Best