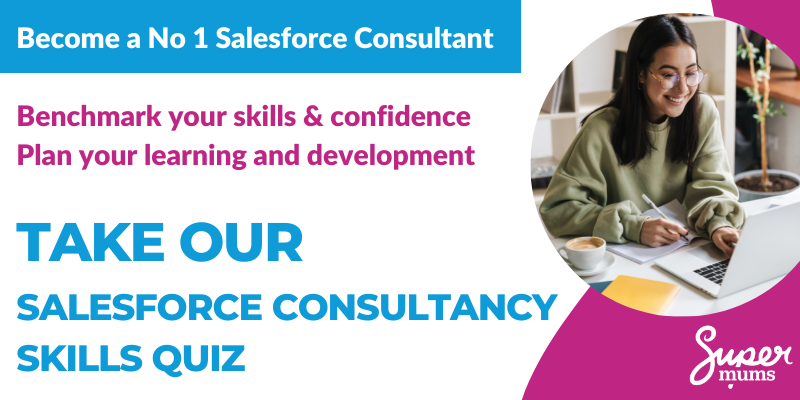 Salesforce Consultancy Skills Quiz
About This Quiz
How do you benchmark yourself as a Salesforce Consultant to feel confident in your skills and abilities?
With our quiz you can easily gauge where you are now and where you could be as a Salesforce professional to really deliver on projects successfully, build your confidence, know how to present yourself at interview, and how to fill  knowledge gaps to reduce stress and feel like a No 1 Salesforce Consultant.
Take our quiz to assess your current confidence in managing Salesforce projects and your skills in Business Analysis, Agile Project Management, Change Management. From this analyse what steps you can take to improve your position with our practical tips on what to do next. The quiz & toolkit can help you overcome imposter syndrome, reduce your stress and find out how you can plug your learning gaps.
If you are looking for additional skills or certifications that might help you, check out our Salesforce Consultancy Course which provides a whole host of practical tools and templates to help you become a No 1 Salesforce Consultant. It includes on-demand training and weekly group hands-on coaching with Heather Black, CEO of Supermums, who has overseen over 700 projects with 300 clients.
If you have any questions and would like to find out more, please book in a call at a time that works for you.