3 Ways to Enhance Salesforce Sales Cloud and Close Deals Faster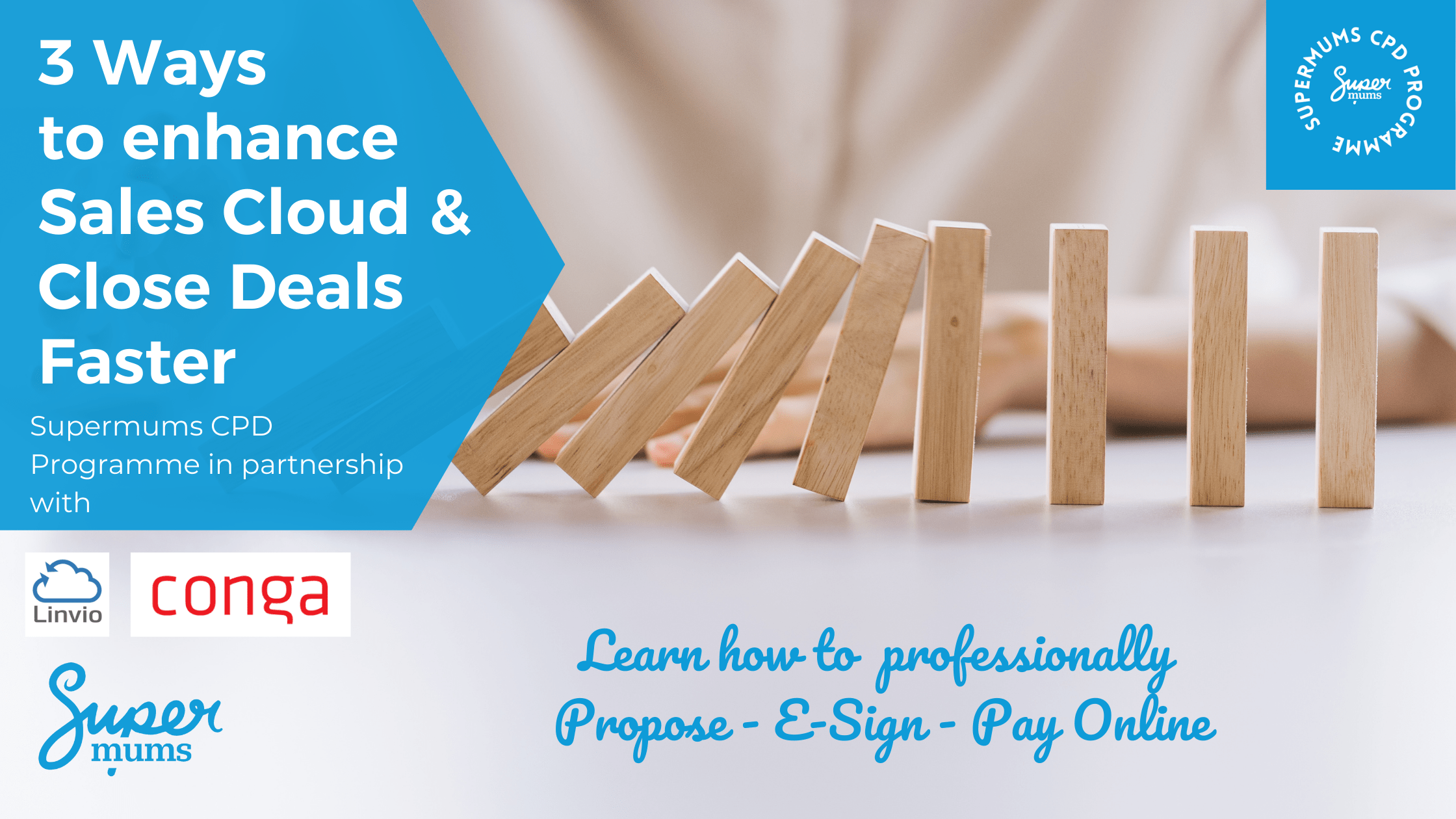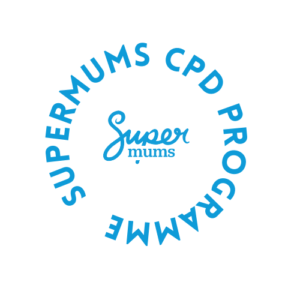 Sales Cloud is still the leading Salesforce Solution, but how can you enhance it to be even bigger and better?
In our latest article we are reflecting on the three ways to enhance your Salesforce Cloud solution to help make your Sales Team's deals close faster. There is a clear ROI business case when you look at the benefits that can be gained from the following solutions.
This article is part of the Supermums CPD Programme which focusses on equipping Salesforce talent with essential skills to enhance their CV and salary.
Sign up to our CPD programme to benefit from our weekly top tip bulletin, monthly office hours events with free Demo's and Q&As, exclusive discounts, events and training.
1. Automated Consistent Proposal Creation
The proposal and quoting process is one of the most important stages in the revenue cycle. Proposals are the customer's first impression, so getting this process right the first time can lead to a great customer experience and a long-lasting relationship.
But, if you are stuck in the old ways of creating and sending proposals (think, filling in an off-brand template in Word, manually, and sending simply via email), then you could be delivering a bad first impression to your customers. Plus, the time it takes to create the proposal, using multiple different solutions, could be slowing down the sales cycle. What's more, proposals could be riddled with errors which creates another slowdown in the process to account for reviews or rework.
The good news is that the proposal process does not have to slow down your revenue cycle or hurt your customer's experience. With automation, the proposal process could be streamlined, efficient, accurately showcase your brand, and delight your customers.
Proposal management automation software is a technology-based platform or program that allows users to create, edit, manage, and send proposals in real-time. What's great about proposal management software is it allows for proposals to be created, stored, and tracked all in one location—allowing for greater visibility and control during the proposal process.
Automated data retrieval can improve proposal accuracy by reducing manual errors and speed up the process.
Consistent brand experience – With an automated proposal management system, uploading and working in on-brand templates is simple and efficient. Customized fields allow you to pull in accurate data while staying consistent with your brand's look and feel.
A great tool to check out for these features is Conga Collaborate and Composer which helps businesses simplify and automate their approach to the essential quotes, contracts, and documents that drive global commerce.
2. Sign Deals Quicker with E-Signatures
Once your proposal is created, it's ready to be sent to the customer to sign so, your company can begin work. But, if you are stuck in the past with old-fashioned processes, sending the proposal and getting it signed, can slow down the revenue process.
More clients are expecting to use eSignatures to sign their digital documents. Paper proposals and ink signatures are becoming seen as outdated ways to capture signatures. Plus, not only is it slow for your business, but it's tedious for customers, too. When choosing the right proposal management software for Salesforce, it's important to look for solutions with eSignature capabilities so your proposals can easily be sent and signed, speeding up the revenue process.
Securely send your documents and capture customer signatures with ease using Conga Sign.
3. Take Online Payments
Once the deal is signed make sure you can take payments quickly and efficiently; don't let disconnected financial processes slow down the sales process. Make the most of integrated payment solutions within your financial quote process so payments can be made after the e-signature where ever possible. To decide on the best financial solution make sure you ask the right questions during your discovery stage. Check out our 20 questions here and check out last months live office hours on this topic in partnership with Linvio.

Learn more about Conga's Product Suite for FREE
Businesses run on documents. Conga help create, negotiate, execute and manage documents, contracts, and processes, so the business can focus on driving business and revenue faster. No other company matches their end-to-end Digital Document Transformation Suite – they offer the most complete product to nearly 11,000 customers in 85 countries.
Benefit your CV and knowledge by taking part in their FREE training and certification programme by signing up here and using the following COUPON "supermums-welcome"
Don't forget to share your achievements with @supermumsglobal and @getconga on Social so we can celebrate and raise your profile
Subscribe To Our Newsflash
Get Updates And Learn From The Best