This month part of our CPD programme we are upskilling Salesforce professionals in the world of integrated payment and e-commerce solutions.
If you are considering integrating Salesforce with an e-commerce solution, there a whole series of questions you should ask as a Business Analyst to help appraise the right solution for you. This set of a questions is an example BA script and one of the many we share as part of the Supermums Consultancy Skills Course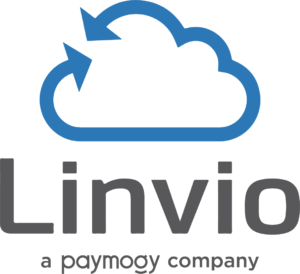 We have partnered with Linvio to talk through best practice tips and approaches to payment integrations and give a practical demonstration of their great e-commerce solution that might be a suitable product for your brand.
Join our office hours on 19th & 27th October to ask your questions and get a live demo to understand how it works.
Here are some of the types of questions to ask:
Detail of Services
What type of activities will you be taking payment for online and who are your customers – individuals or organisations?
Volume – Please indicate Number and £ value of transactions per month/year now and in the future.
Are they one off or recurring payments?
Existing systems
Do you have any current and/or preferred online/card processing payment tools?
If applicable – Reason for changing – what are the current limitations?
What do you expect your future email base to grow to in one year, and five years?
Features of the Tool

What features do you need the payment tools to have? 

Eg: Online forms for taking information
Automated receipts
Take payments over the phone
Ability to do refunds

Mapping with Salesforce
What data do you want to collect in Salesforce during the payment process?

List all fields of data that need to be mapped over into Salesforce and how they should interact with existing data in Salesforce to prevent duplicates.

Current v Preferred Processes for Payment Integration
Please detail the current v future process for payment integration?

Please outline what currently works and doesn't work (particularly admin intensive activities and related time) of the current process and please outline what would be the preferred process. Please include hyperlinks to all forms.

Payment Tools/Payment Gateways Tools Review
Are there any tools that you are particularly interested in/reviewed already?

If applicable, what do you like/not like about them.
Budget
Do you have a budget for implementation/management costs?

Do you have a % margin you are willing to pay per transaction?
Payment Receipt Options
What payment receiving options do you require?
Links to Financial System
Will the payments be linked into a financial management system?

Evaluation, reporting, monitoring capabilities

What are your key performance indicators?

What reports and dashboards will you require?
Measures of Success
What would success look like?
Implementation
How many people will be using the payment integration tool(s) or data collected by the tools and what level of admin?
We are delighted to be working with Linvio to showcase one of the options on the market – check out their engagement in our programme here in a message from their CEO.
From September, Linvio will be partnering with Supermums to launch their new Supermums CPD (Continuing Professional Development) Programme! But instead of merely delivering a single presentation in our one-month spotlight, they have designed a 12-month course that will teach and train program participants in payment integration and Linvio. 
Every Tuesday at 1pm PST/9pm BST they will be hosting a new webinar series! The current schedule is as follows:
Month 1: Introduction to Linvio – Who We Are and What Our Goals Are For This Program
Month 2: Linvio Overview & Why Linvio
Month 3: Selecting an AppExchange Solution – Creating a Business Use Case, Selling Stakeholders, and Championing the Solution
Month 4: Linvio Commerce
Month 5: Get to Know the LMA and Learn Customer Support Best Practices for ISV Partners
Month 6: Troubleshooting for Admins
Month 7: Exciting Topic to be Revealed in September
Month 8: Linvio Events
Month 9: Building a Digital Experience with Linvio Bolts
Month 10a: Project Challenge Introduction and Linvio Product Installation
Month 10b: Office Hours for the Project and Product Installations
Month 11: Peer Review Break-out Sessions
Month 12: Demo Jam & Recap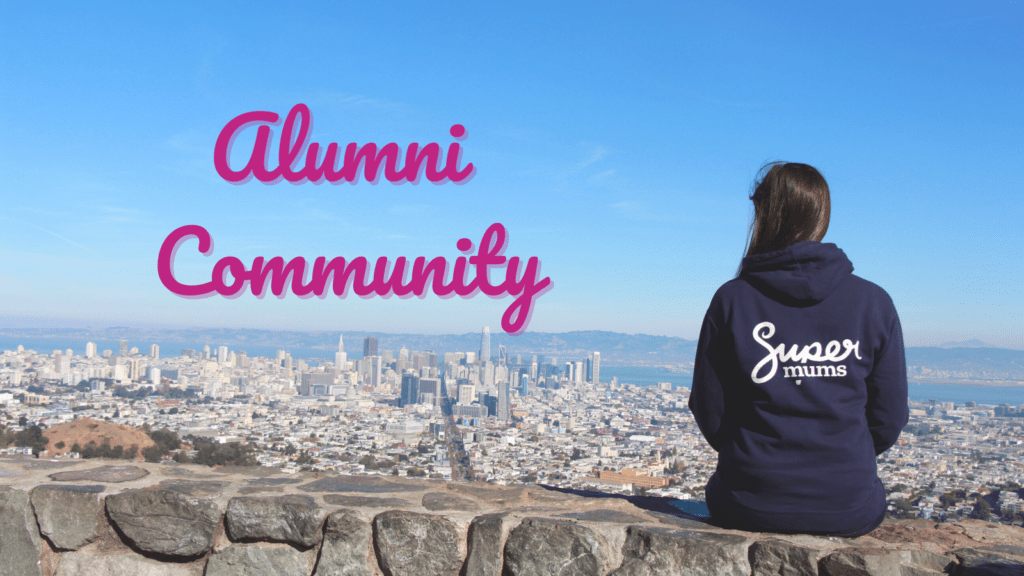 Dreamforce Wrap Up Session
As part of the Supermums community, we host monthly Alumni events and spotlight sessions. This months focus was on Dreamforce! If you missed it, tune in as the Supermums team share their favourite sessions, tips and actions from Salesforce's ultimate annual event.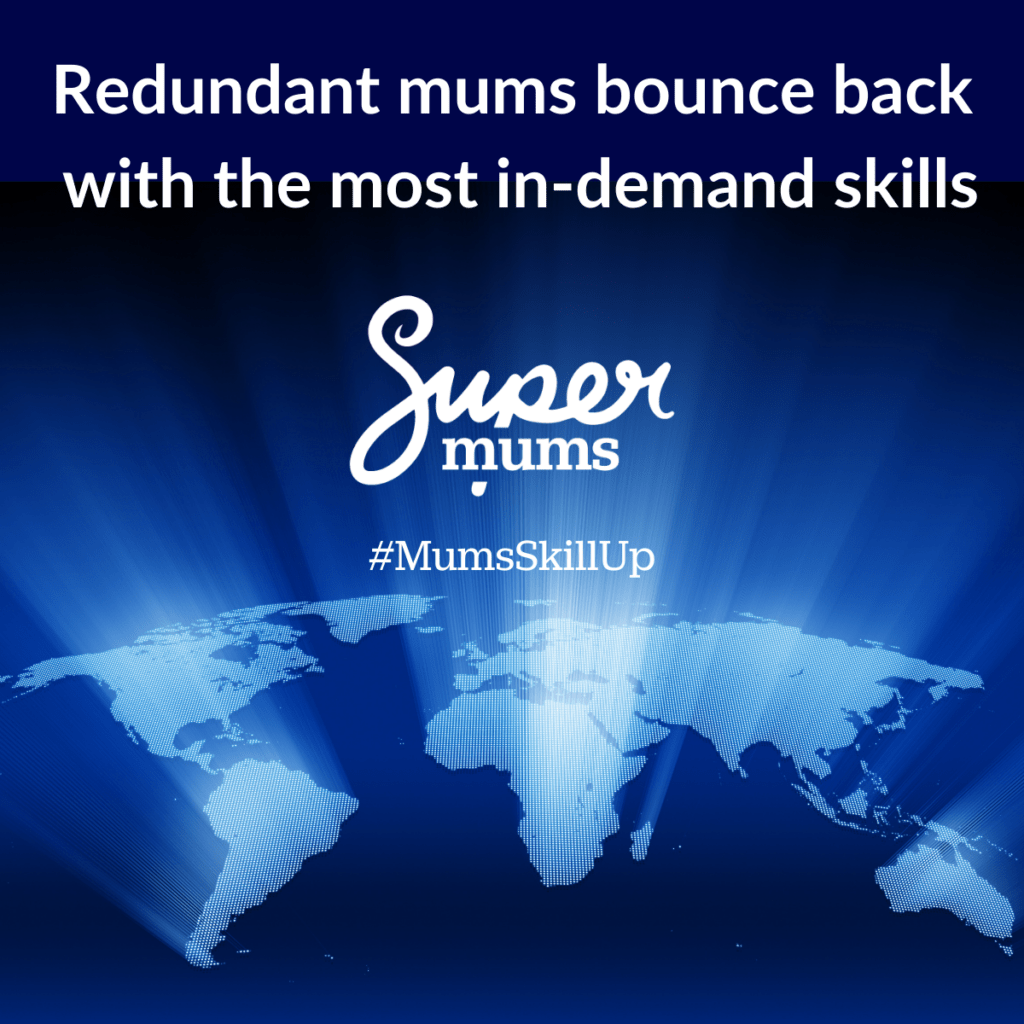 Join our #MumsSkillUp Campaign
Join Supermums as a local volunteer or ambassador to help spread the word within your community about our mission, to upskill mums with in-demand skills and Salesforce.
We want to echo the success stories of how women are bouncing back from the pandemic to help the shine the light for others within all sorts of communities.
  
Find out more about the campaign and how to get involved across USA, ANZ and EMEA and beyond.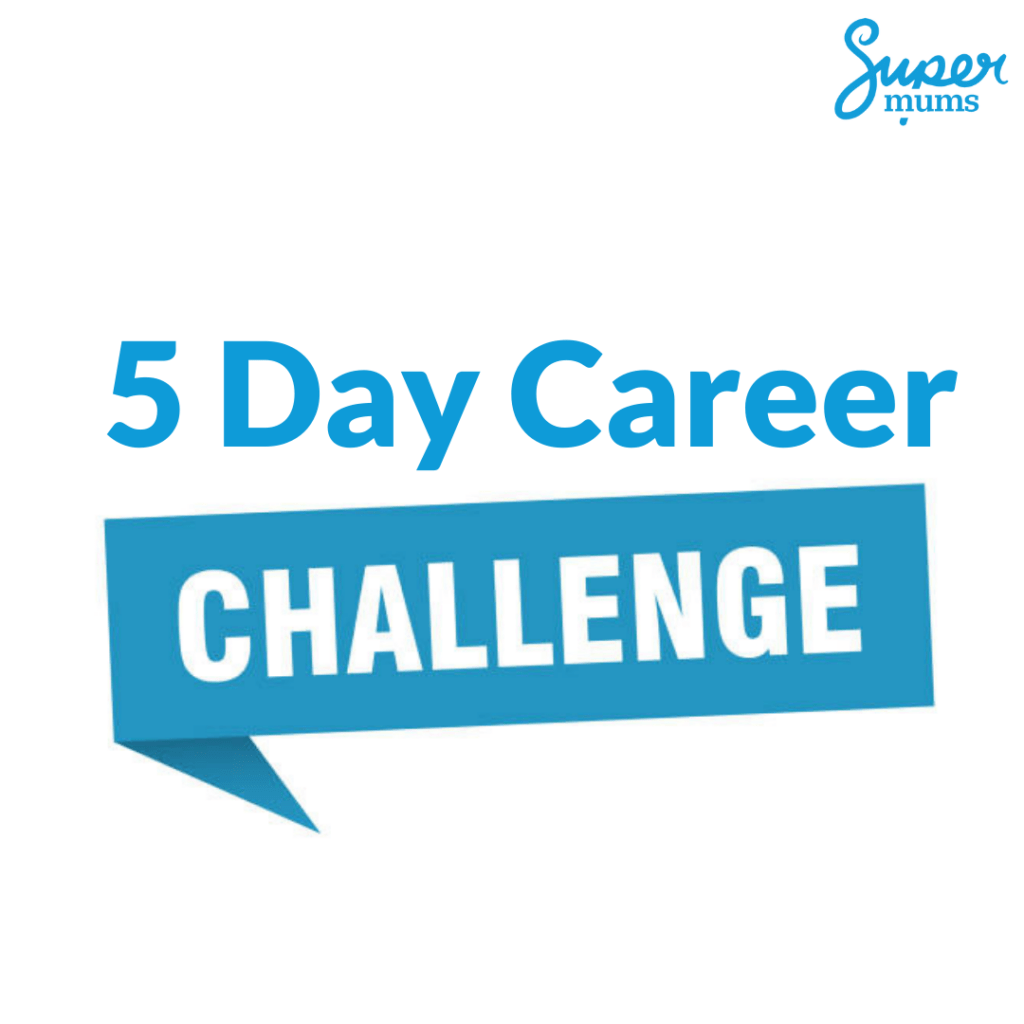 5 Day Career Challenge
Are you thinking about a new career or changing career paths or roles? To help you with this decision, we've set up 5 Day Career Challenges for our 3 full courses:
Just select the one that appeals to you and where you want to upskill and sign up. You'll receive a bite-sized task each day with tips, advice and guidance on that career path and how you can reach the ultimate goal, a new job!