Could you find the right job for you based on your personality?
This week we're discussing how you can find the right role in the tech sector for you based on your personality traits. Taking one of the many self assessments available can do a lot more than help you choose a career path. They can help you identify strengths and weaknesses, hire the right people, and build better teams. As you gain self-knowledge, you will have more insight into how you can perform at your best, plus how you can help others excel too.
See what roles are available in Salesforce on our career page. With 4.2m jobs in the ecosystem by 2024, you are sure to find a role that suits your personality, experience and transferable skills.
This week's Mums on CloudNine podcast guest is Roger Hamilton, a leading profiling entrepreneur.
Roger first inspired Supermums CEO, Heather, over ten years ago. She attended one of his conferences and he shared a profiling tool called Wealth Dynamics. It was this tool that made her find her own super power.
Traditionally Roger supports people to align their personality traits to a certain job role, but equally this tool can be used for any environment.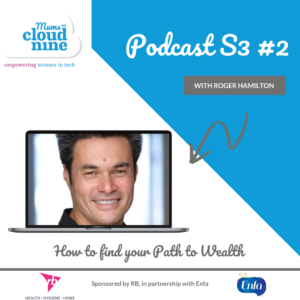 Which of the eight profiles are you?
Are you a Creator ?
Are you a Star ?
Are you a Supporter ?
Are you a Deal Maker ? 
Are you a Trader ?
Are you an Accumulator ?
Are you a Lord ?
Are you a Mechanic ?
Check out the profile in more detail and if you think it would be useful take the test to find your super power today!
If you are keen to get started in a Salesforce career then join our Facebook group community or find out more about the courses we offer and how they can help you start or accelerate your journey in Salesforce by visiting our different course pages: