What is a Salesforce ISV?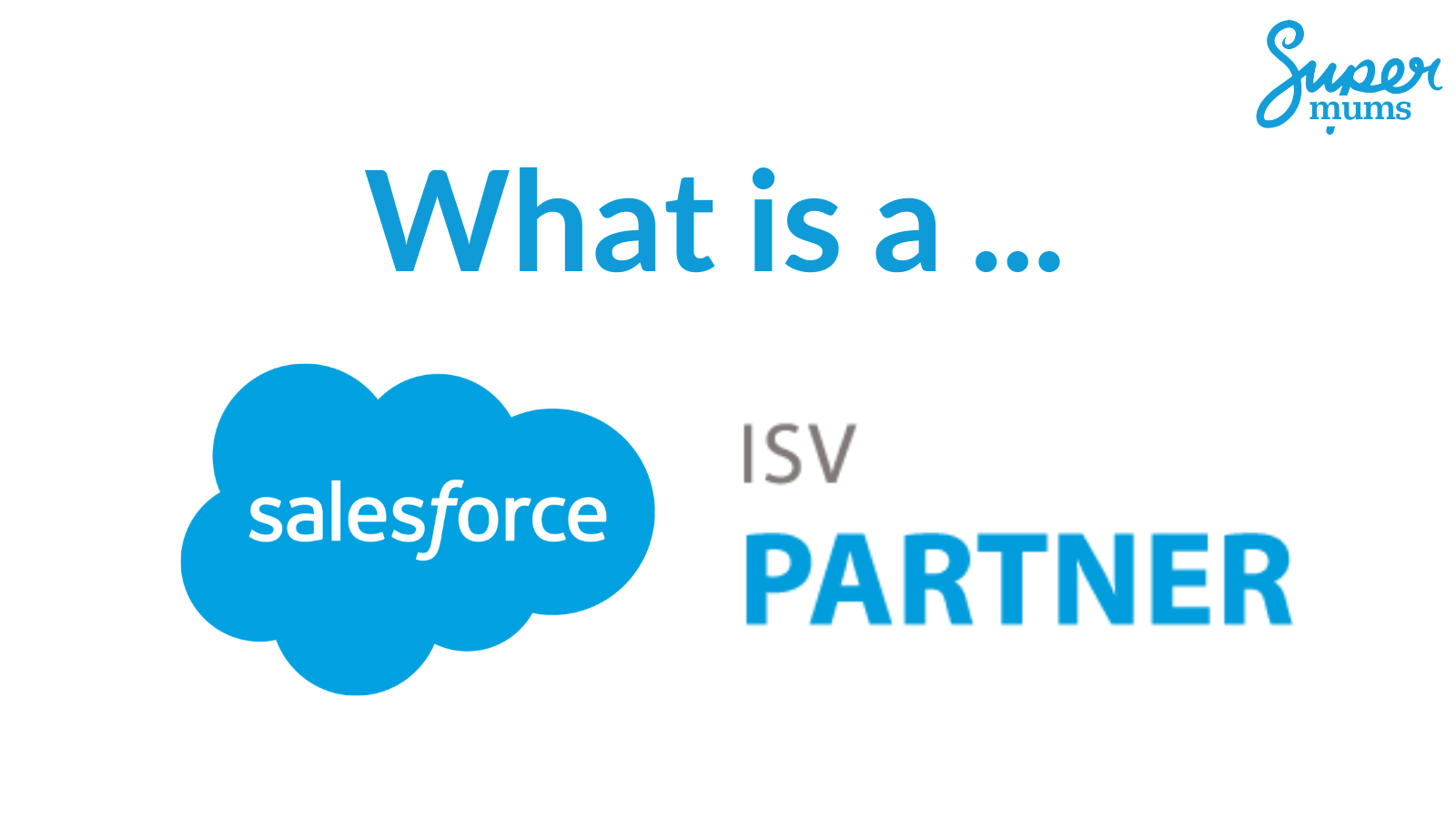 So, you've implemented Salesforce into your business but how do you get the most out of the platform and the tools available? You've heard people mention the AppExchange and the acronym, ISV, but what does this actually mean and how can this help you?
What is an ISV?
ISV stands for Independent Software Vendor, which refers to a company that builds an application-specific software to function on a platform. To put this simply, think of the ISV partnership as a way that companies sell their applications to existing Salesforce customers via the AppExchange.
ISV partners take the customisable Salesforce platform and create something unique that does not come out of the box with Salesforce. It can be something as simple as a calculator app that opens within Salesforce or as complex as an events management app that can take tickets online, help you arrange seating, send out emails and survey, etc. Since ISV apps are built on the Salesforce platform, apps you find from the AppExchange can install directly into your Salesforce environment for a seamless experience. Like SI partners, there are many ISVs to choose from depending on what your business does and what you are looking to achieve.
What is an SI?
System Integrators (SI) or also known as Consulting Partners, are the types of partners who do consultative work to help you build, configure, or optimise your Salesforce environment. Typical projects SI partners might help you with include data migration, building customisations, or helping develop a technology strategy for your organisation.
So what's the difference?
An Independent Software Vendor (ISV) is for partners who want to build and sell apps.
A System Integrator (SI) is for partners who plan to deliver services related to salesforce.com.
Apps provide pre-written and packaged functionality intended to be sold to many different customers. Apps can be delivered through the AppExchange.
What is the AppExchange?
The Salesforce AppExchange is a marketplace offering solutions, such as apps, that partners are able to create, publish and sell to those looking for an extension to add onto their existing Salesforce platform. The AppExchange is also the place for Salesforce admins to go to choose and install solutions that fit their org's needs.
But with so many applications to choose from how do you find the right one for you?

If you want to learn more about some of the Apps available and how they can help boost your Salesforce knowledge, CV and career options, check out our recently launched Continued Professional Development (CPD) Programme in partnership with 12 Salesforce ISV partners.
Each month we focus on a specific partner and topic, eg, September was Gearset with a focus on DevOps and this month we're talking all things payment integration related with Linvio.
Subscribe To Our Weekly Top Tip Bulletin
Get Updates And Learn From The Best