Supermums is 5 – Check out our 10 new Superpowers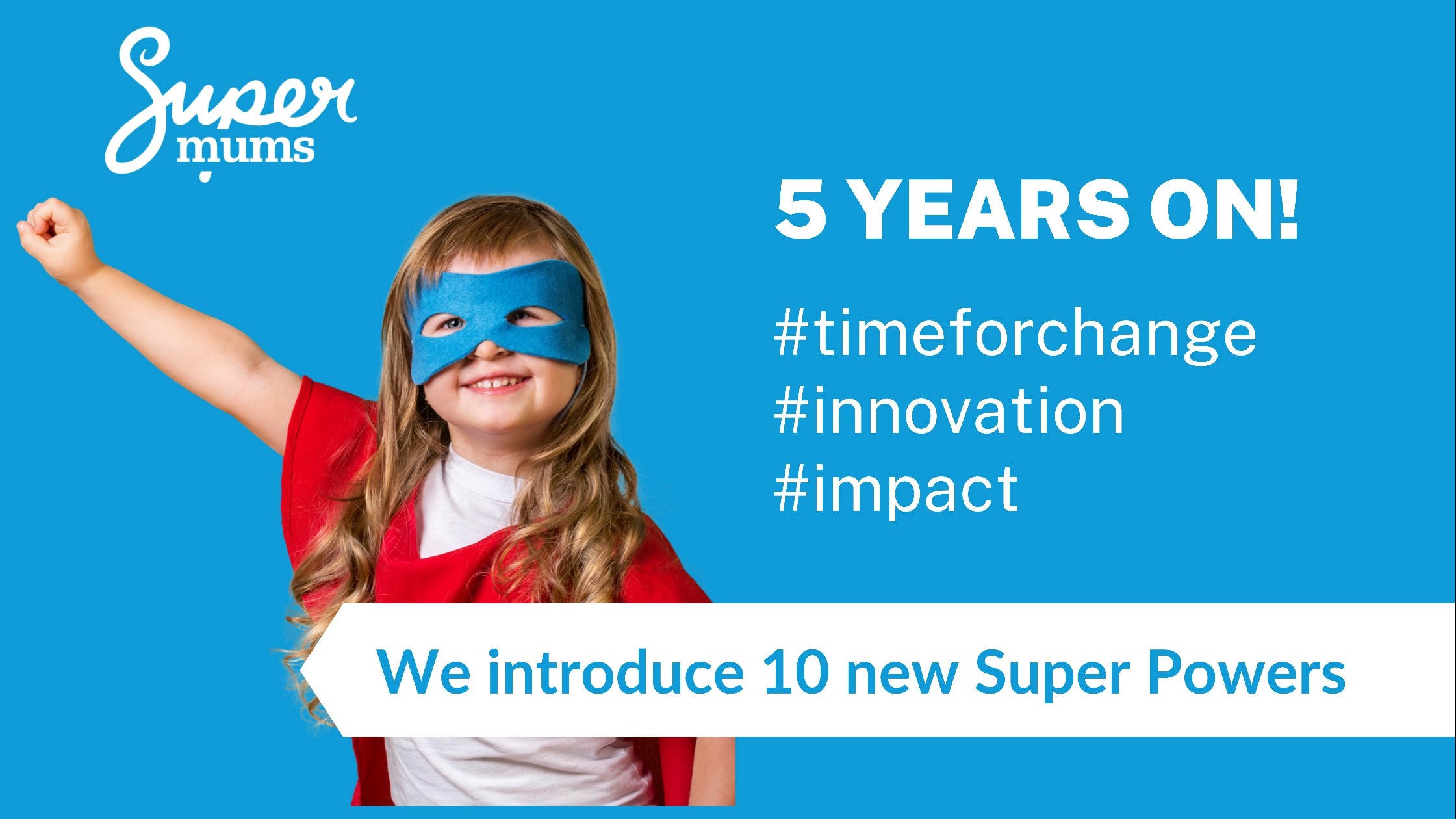 The last five years has flown by literally since we launched Supermum's and we are proud to see what it has accomplished so far and equally excited to head into the next 5 years to further our mission. With nearly 500 trainees on our Admin Course we have seen 81% of our trainees achieve successful outcomes with jobs and certifications and 95% would recommend our course to launch their Salesforce career. We still feel our course sits head and shoulders above anything else in the marketplace to get someone from A to Z with the best package of support. Our vision is support over 1000 trainees by 2024.
At a pivotal stage in our growth, we have spent the last three months analysing what we want to do better, how we want to innovate and what we can do to further our mission which has resulted in adding 10 new Superpowers to our brand. We are so excited to share these with you.
Expansion and Leadership
Our team is expanding and evolving as we prioritise and launch new initiatives, harnessing the passions and interests of our team members to deliver on these services.
We have a new leadership team – Nikki Skaife has been promoted to Lead Training Manager to lead the global training team and Stella Sutcliffe, is joining us as Head of Business Development in November to expand our marketing and sales efforts. Stella has a wealth of experience in sales and is passionate about engaging businesses in D&I initiatives.
Supermum's has been training people in the US since 2019 and we have just launched our Recruitment service in the USA, helping to place USA based talent in a wide range of perm roles from admins to architects.
Supermum's accidently went global with trainees attracted from across the world. To expand access, we are launching a new ANZ time zone Admin course in November so we can support emerging talent in the APAC region.
Due to increased demand, we are now selling our range of courses into businesses to support their employees. Employees can either join our public training courses, Business Analyst Level 4 Apprenticeship programme or we are delivering in-house Coaching and Consultancy Skills programmes.
Improvements to Courses
We analysed over 20 competitors and we firmly believe our programme is still the most comprehensive package of support available on the market to help people launch their new Salesforce career. However, we have invested more effort in the following areas to strengthen our programme further.
We are strengthening our end of programme support on the Admin Course to include a one-to-one career coaching session, Focus on Force membership and enhanced study group support to help people pass their certification.
Salesforce is innovating too and changing its Admin Course content over the next few months. In response, our training team are preparing to be official Salesforce Admin 201 Training Course Instructors for when the new course material launches next year.
We have partnered with Copado and OwnBackUp on our Consultancy Skills Course to add DevOps training to the mix.
Supporting our Community with Lifelong Learning
The ethos behind Supermum's is that we provide an inspiring and accountable learning journey which helps motivate people to study and complete their certifications. Given that a career in Salesforce is about lifelong learning we didn't want this support to stop when our paid courses end, so we have introduced some additional lifelong learning programmes for FREE.
We have launched our FREE Continuing Professional Development programme to help our community focus on learning one new product/feature a month working with 12 eco-system partners.
We launched a Alumni Events and Slack channel so our alumni can stay in contact with their peers and with our team beyond our courses.
We are recruiting a new community manager who will be responsible for building and nurturing our global community of 4000+ subscribers and engaging them in our weekly news bulletin sharing knowledge articles and events to inspire and educate them.
To help make some of these initiatives possible we are delighted to be working with a wide range of Salesforce Partners who have sponsored our initiatives. To learn more about our partners click here
What can you do to support?
To continue to spread the word about our mission we also launched the #MumsSkillUp Campaign to help raise awareness of the career opportunities available.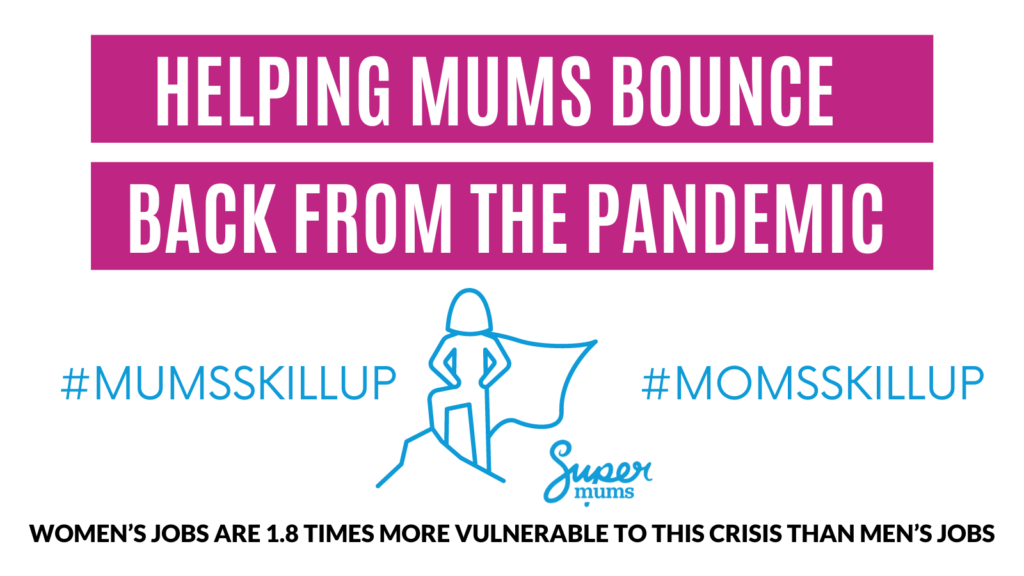 Subscribe To Our Newsflash
Get Updates And Learn From The Best