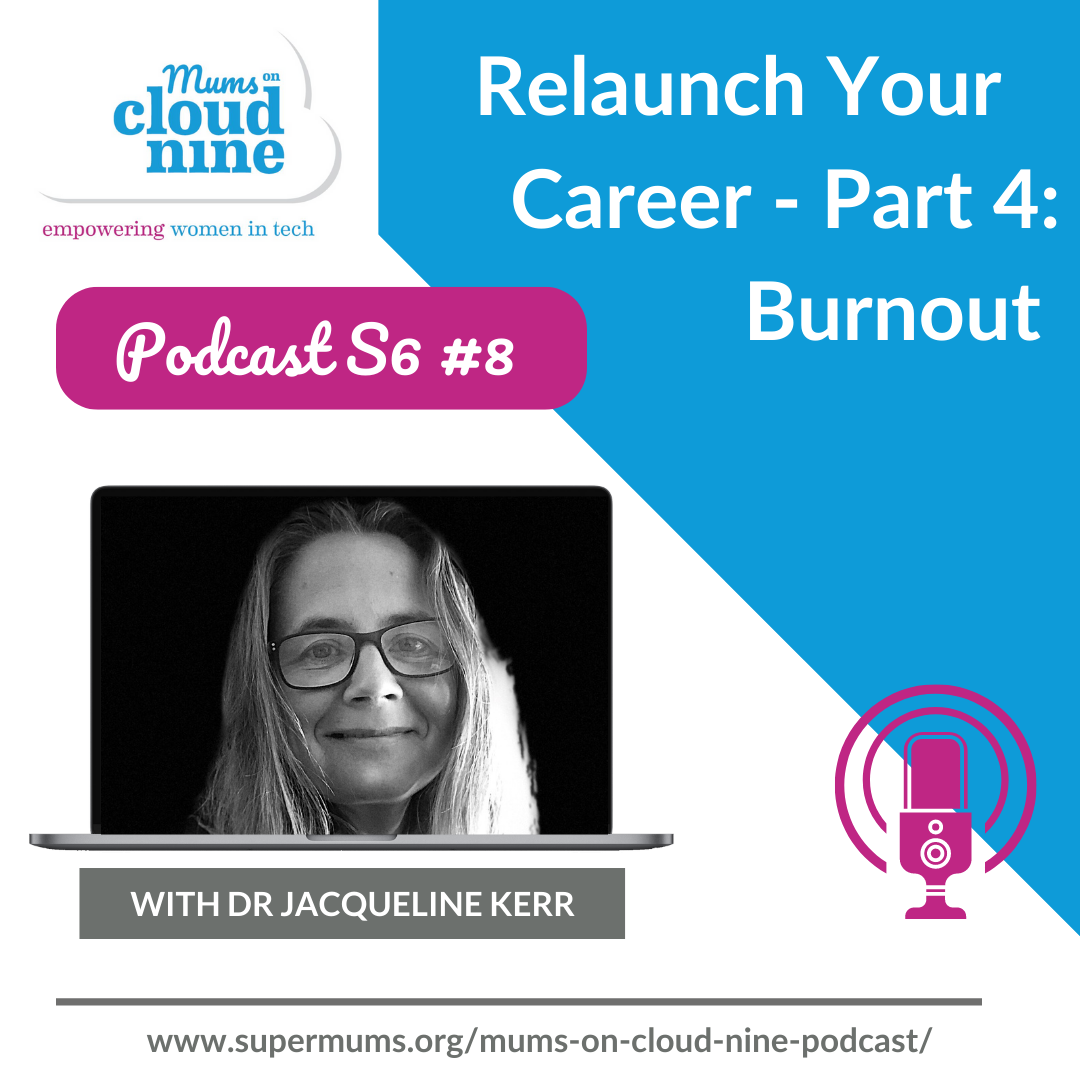 S6 Ep 8 – Relaunch Your Career – Part 4 – How to avoid burnout
Today I am joined by special guest Jacqueline Kerr, burnout expert who recently did a TED talk on how to stop burnout before it starts. This is a topic I believe is important for both mothers and fathers if they are interested in relaunching their career.
Highlights from this episode:
(03:53) Burnout warning signs
(09:28) Recalibrate
(15:04) Role modelling
(24:34) Setting boundaries
(31:32) Unlearning the 24/7
Find out more about how Supermums empowers women around the globe with training and recruitment services. Join us to train, volunteer, sponsor or hire our amazing women in tech. Visit https://supermums.org/
Find out about our free short courses here to start or progress your career in tech – https://supermums.org/accelerate-your-salesforce-career/
Download our positive affirmation screensavers here to remind yourself how to be a Mum on Cloud Nine – https://supermums.org/screensavers/
Listen Now
Episode Highlights
This podcast is sponsored by RB, in partnership with Enfa.
Listen Anytime On Your Favourite Platform