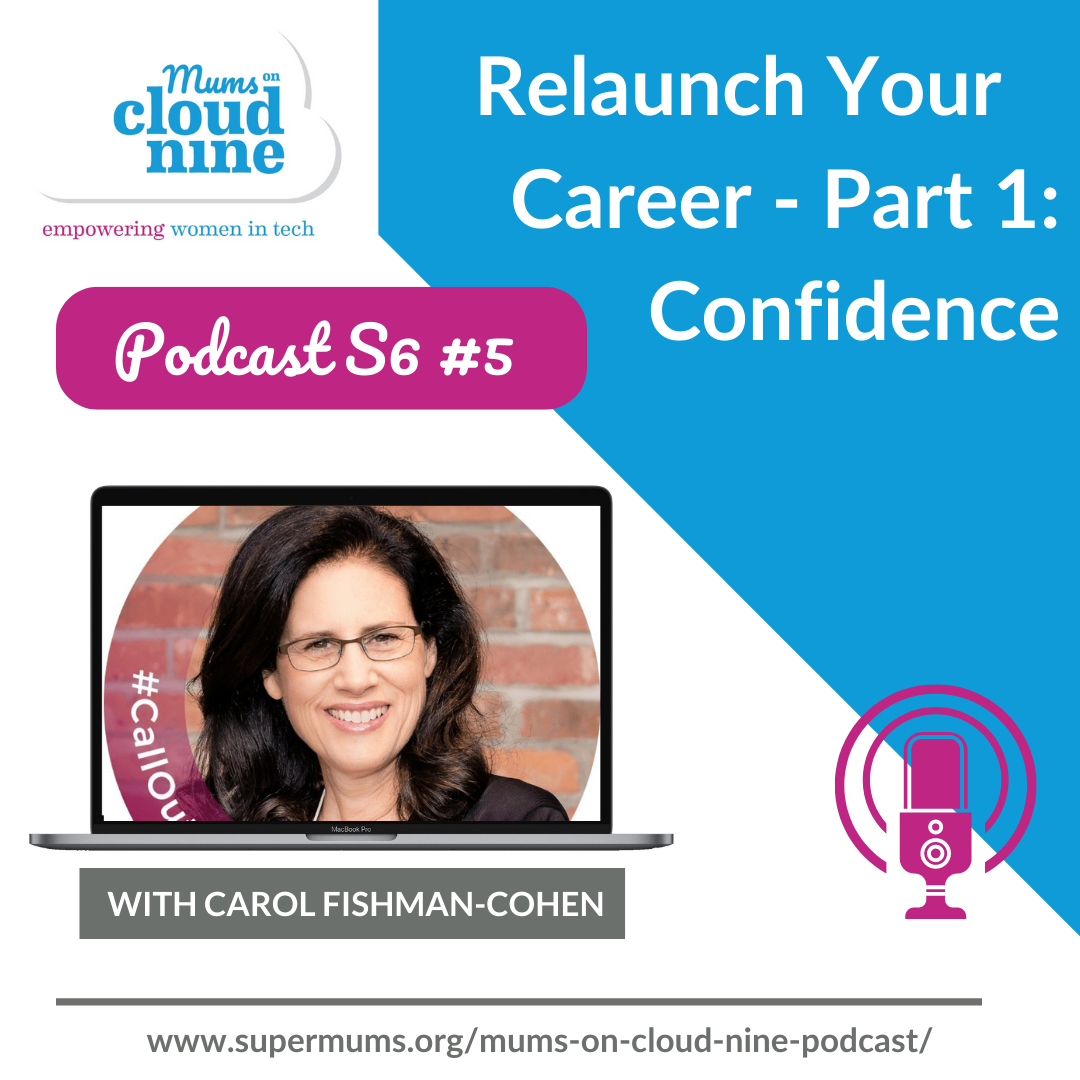 S6 Ep 5 – Relaunch Your Career – Part 1 – Relaunch Your Career with Confidence
In today's episode I am joined by Carol Fishman-Cohen, CEO of iRelaunch. We discuss how to support women returners when they want to relaunch their careers after taking a break because of family issues, maternity leave, being a stay-at-home mother or any other responsibility.
Both Carol and myself are very passionate about this specific topic, and go into depth about all the ways in which women returners can be helped during this time.
Highlights from this episode:
(02:04) Carol's background
(04:19) Employer role
(06:20) Normalise career breaks
(09:26) Changing directions
(12:48) Companies
(26:24) Institutional shifts
Find out more about how Supermums empowers women around the globe with training and recruitment services. Join us to train, volunteer, sponsor or hire our amazing women in tech. Visit https://supermums.org/
Find out about our free short courses here to start or progress your career in tech – https://supermums.org/accelerate-your-salesforce-career/
Download our positive affirmation screensavers here to remind yourself how to be a Mum on Cloud Nine – https://supermums.org/screensavers/
Listen Now
Episode Highlights
This podcast is sponsored by RB, in partnership with Enfa.
Listen Anytime On Your Favourite Platform