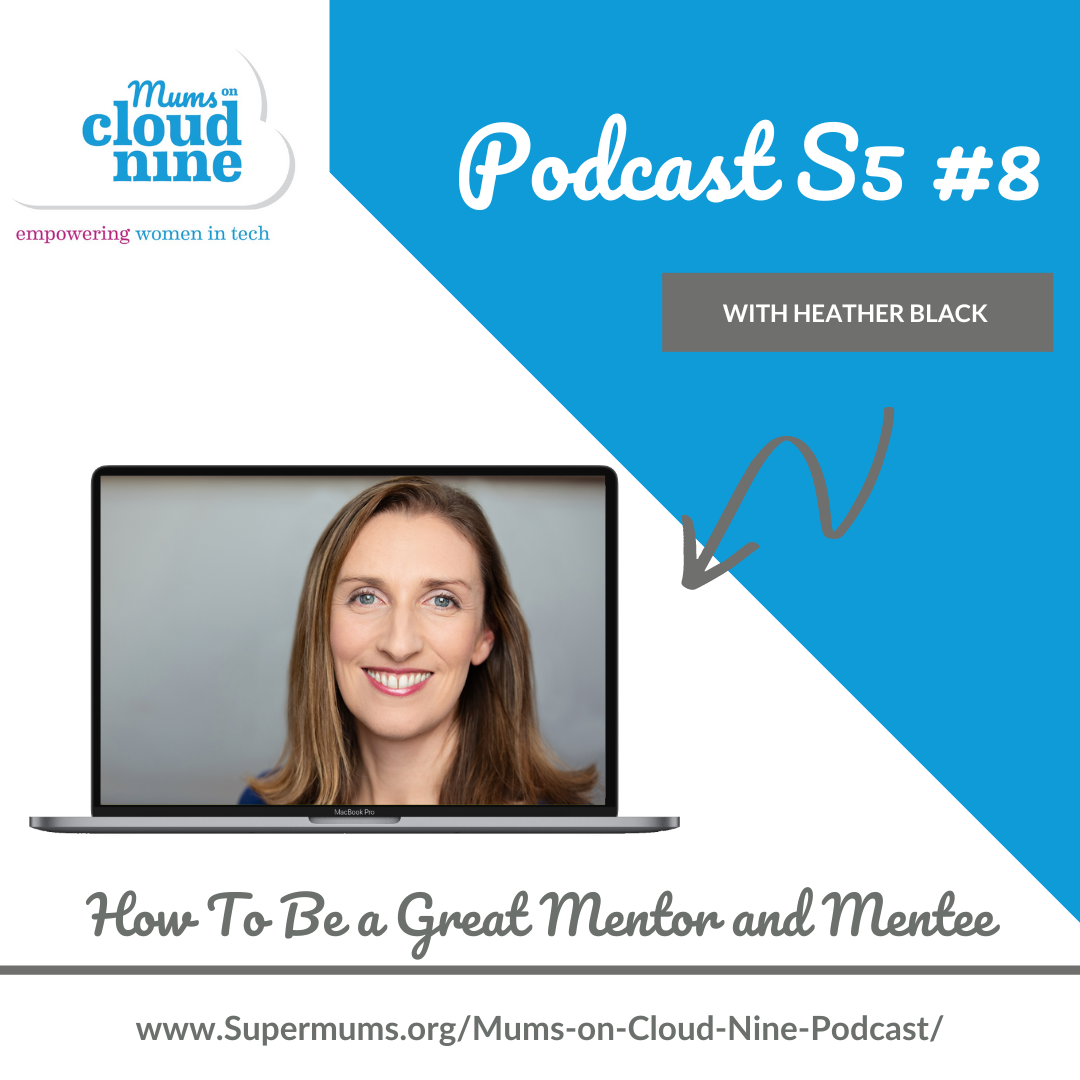 S5 Ep 8 – How To Be a Great Mentor and Mentee
Mentors can be such a valuable investment for anyone starting out in their career and needing support. A great mentor can help you progress your career and build self-esteem. They are someone you can bounce ideas off, validate your thoughts and seek assurance in your decision-making. They can also help you prep for job interview and, if they do this successfully, they can even give you a great reference to help you get an offer. 
Through this process as a mentee, you are supported to increase you awareness, deepen your learning, improve your performance and ultimately supported to achieve your goals. 
On this episode of Mums on Cloud Nine, Heather talks about how to create a great relationship between a mentor and mentee, and it's so important to build a strong foundation so that your relationship is a successful one. 
Highlights from this episode:
(00:44) The value of a mentor
(02:52) The traits of a successful mentor
(06:31) How to build a foundation you can both work from
(10:48) The difference between a mentor and a coach
(13:59) We're all human
(17:06) Create mentor records

 
Find out more about how Supermums empowers women around the globe with training and recruitment services. Join us to train, volunteer, sponsor or hire our amazing women in tech. Visit www.supermums.org
Find out about our free short courses here to start or progress your career in tech – https://supermums.org/accelerate-your-salesforce-career/
Download our positive affirmation screensavers here to remind yourself how to be a Mum on Cloud Nine – https://supermums.org/screensavers/
Listen Now
Episode Highlights
This podcast is sponsored by RB, in partnership with Enfa.
Listen Anytime On Your Favourite Platform