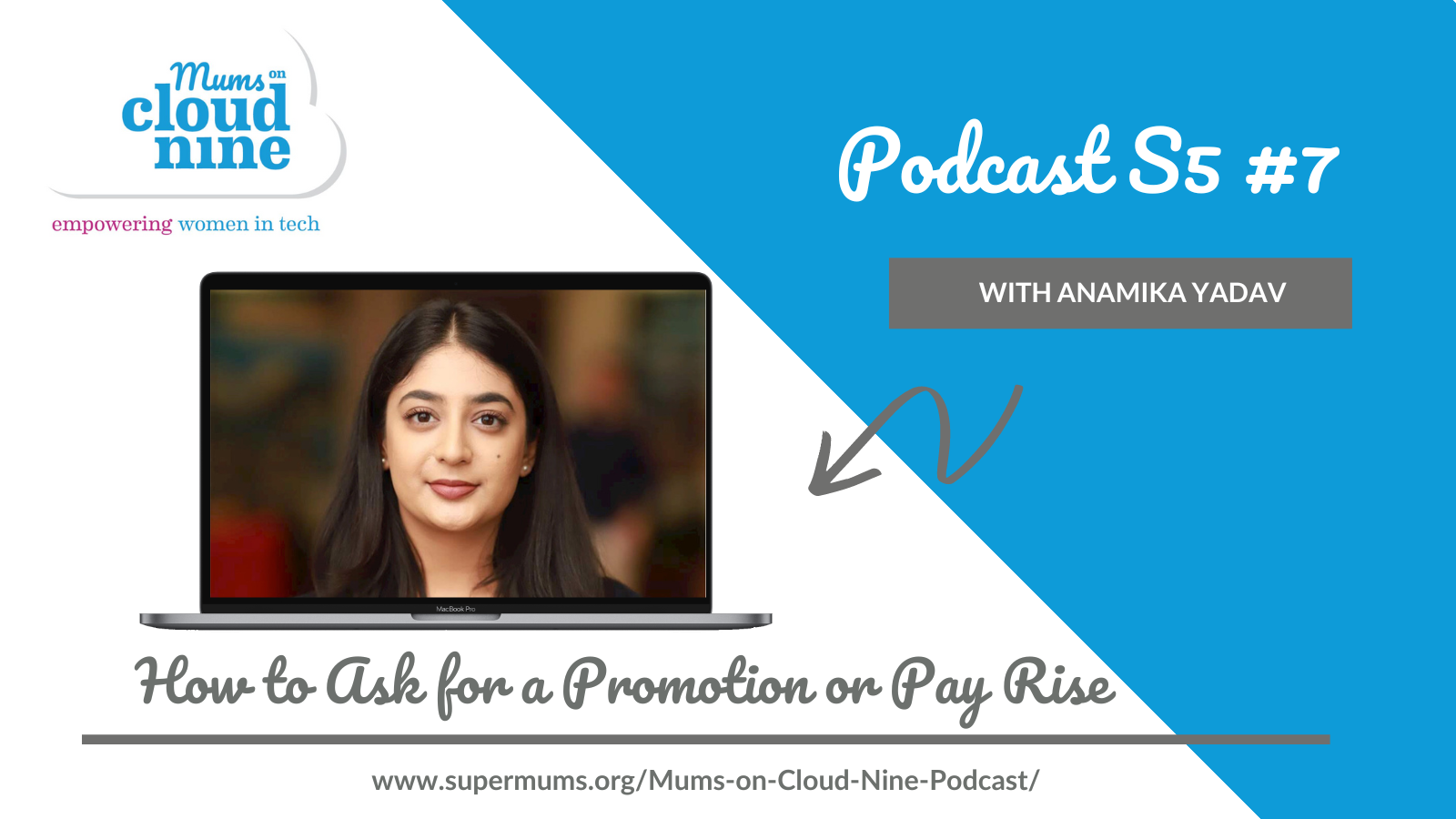 S5 Ep 7 – How to Ask for a Promotion or Pay Rise
The gender pay gap remains a real problem in the workplace. Though many companies are being more transparent and sharing data in order to consciously tackle this, many women still shy away from asking for the salary they deserve. 
It's a self-fulfilling prophecy: if you don't ask for as much, you won't get as much, and we need to change this. 
In this episode of Mums on Cloud Nine we're joined by Anamika Yadav, a Salesforce Transformation Consultant who is no stranger to a pay rise. In her three years with Salesforce she has been promoted four times. 
Anamika shares her story and offers advice to women, not just in Salesforce but in all industries, so that you have the confidence and the tools to expect the pay you deserve. 
Highlights from this episode:
(02:36) Success is about happiness
(04:04) You have the rest of your life to work
(07:40) You brought life into this world… that's a pretty big deal!
(11:41) Work-life integration
(16:41) Leadership training for emerging, new and existing leaders

 
Find out more about how Supermums empowers women around the globe with training and recruitment services. Join us to train, volunteer, sponsor or hire our amazing women in tech. Visit www.supermums.org
Find out about our free short courses here to start or progress your career in tech – https://supermums.org/accelerate-your-salesforce-career/
Download our positive affirmation screensavers here to remind yourself how to be a Mum on Cloud Nine – https://supermums.org/screensavers/
Listen Now
Episode Highlights
This podcast is sponsored by RB, in partnership with Enfa.
Listen Anytime On Your Favourite Platform