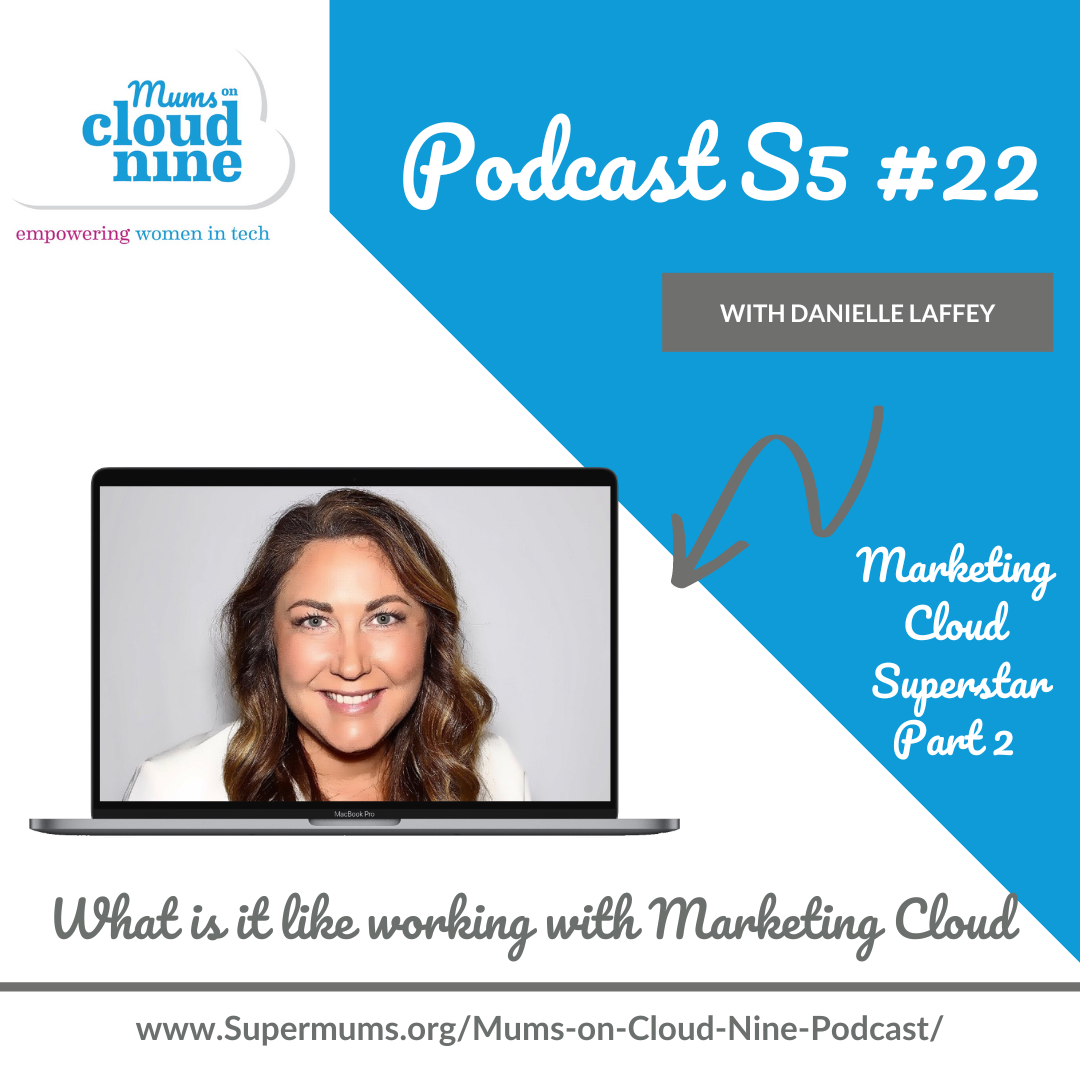 S5 Ep 22 – Marketing Cloud Superstar: What is it like working with Marketing Cloud (Part 2)
In today's episode  I will be discussing everything Marketing Cloud.
(Check out the previous episode as well!)
Marketing Cloud opens up a range of new career opportunities, and can advance your position as a Salesforce professional.
For this show, I'm delighted to be joined by Danielle Lathy, Principal Salesforce consultant of insurance at Silverline. She's also a Salesforce MVP, Salesforce marketing Cloud champion and community leader
Highlights from this episode:
(01:00) Danielle's Journey
(05:23) Insurance considerations
(11:20) Educated, Enabled and Rewarded
(06:56) Communication is key
Find out more about how Supermums empowers women around the globe with training and recruitment services. Join us to train, volunteer, sponsor or hire our amazing women in tech. Visit www.supermums.org
Find out about our free short courses here to start or progress your career in tech – https://supermums.org/accelerate-your-salesforce-career/
Download our positive affirmation screensavers here to remind yourself how to be a Mum on Cloud Nine – https://supermums.org/screensavers/
Listen Now
Episode Highlights
This podcast is sponsored by RB, in partnership with Enfa.
Listen Anytime On Your Favourite Platform