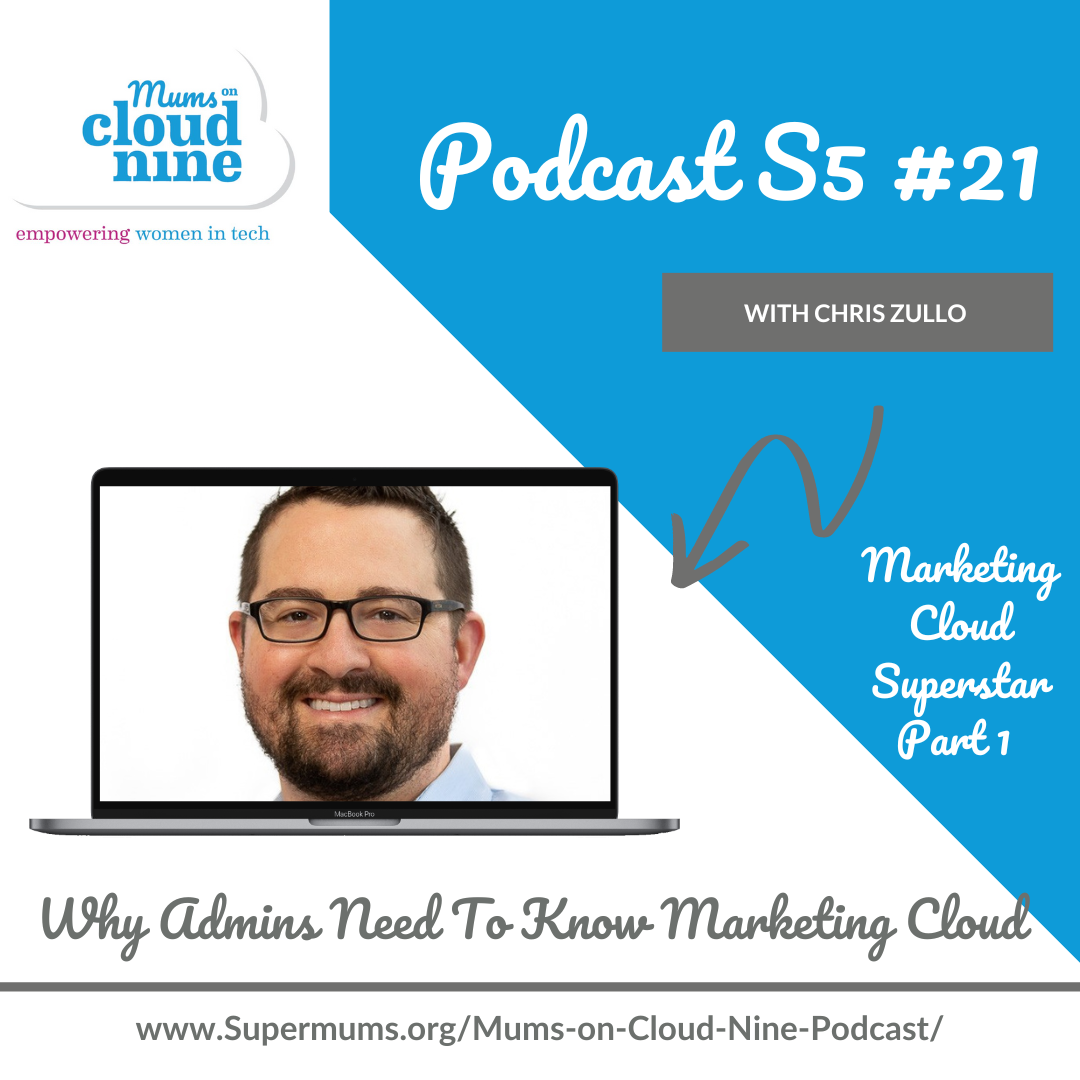 S5 Ep 21 – Marketing Cloud Superstar: Why Admins Need To Know Marketing Cloud (Part 1)
In today's episode and for the next few shows, I will be discussing everything Marketing Cloud.  
Marketing Cloud opens up a range of new career opportunities, and can advance your position as a Salesforce professional.  
This week, I'm talking to Chris Zullo, the marketing practice director at All Cloud, about why salesforce admins need to be aware of Marketing Cloud. 
Join us for an insightful chat.
Highlights from this episode:
(01:20) Marketing Cloud Champion
(02:37) Why should we be familiar with Marketing Cloud?
(04:23) Discussing Training
(09:33) The Importance of Data

 
Find out more about how Supermums empowers women around the globe with training and recruitment services. Join us to train, volunteer, sponsor or hire our amazing women in tech. Visit www.supermums.org
Find out about our free short courses here to start or progress your career in tech – https://supermums.org/accelerate-your-salesforce-career/
Download our positive affirmation screensavers here to remind yourself how to be a Mum on Cloud Nine – https://supermums.org/screensavers/
Listen Now
Episode Highlights
This podcast is sponsored by RB, in partnership with Enfa.
Listen Anytime On Your Favourite Platform