What scares you? Learning how to overcome fears can be challenging but you can do it!
This week we're discussing fears and how to overcome them. It's scary to change direction, start a new job, career or go for promotion but the secret to this is knowing how to face and overcome those fears.
Fortunately, all fears are learned. No one is born with fears. Fears can therefore, be unlearned by practicing self-discipline repeatedly until it goes away.
The most common fears that we experience, which often sabotage all hope for success, are the fear of failure, poverty, and loss of money.
These fears cause people to avoid risk of any kind and to reject opportunity when it is presented to them. They are so afraid of failure that they are almost paralysed when it comes to taking any chances at all.
There are many other fears that interfere with our happiness:
Loss of love.
Loss of their jobs and their financial security.
Fear embarrassment or ridicule.
Fear rejection and criticism of any kind.
Fear the loss of respect or esteem of others.
These and many other fears hold us back throughout life and if you need help to overcome yours, check out this week's Mums on Cloud Nine podcast with guest Carla Bolton-Marsh.
Carla is Global Account Director at Salesforce and also a Business & Leadership Coach who has been working with some of our Supermums giving one to one coaching.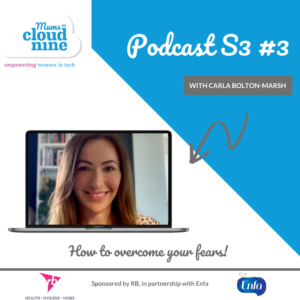 Carla shares how to get rid of negative self talk by creating a healthy mind through coaching.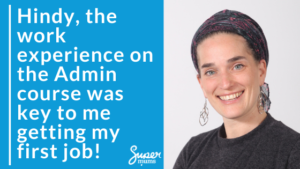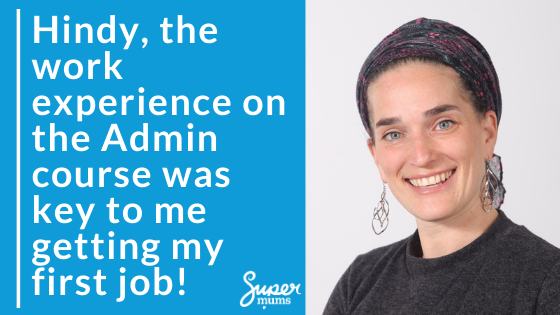 Hindy, mom of 5 from USA and living in Israel, got the Salesforce bug but when self teaching herself didn't work, she turned to Supermums to help her reach her goals of getting her Salesforce Admin cert and landing her first job after 16 years of being a stay at home mom.
If you are keen to get started in a Salesforce career then join our Facebook group community or find out more about the courses we offer and how they can help you start or accelerate your journey in Salesforce by visiting our different course pages: