From Marketing Professional to Marketing Cloud Specialist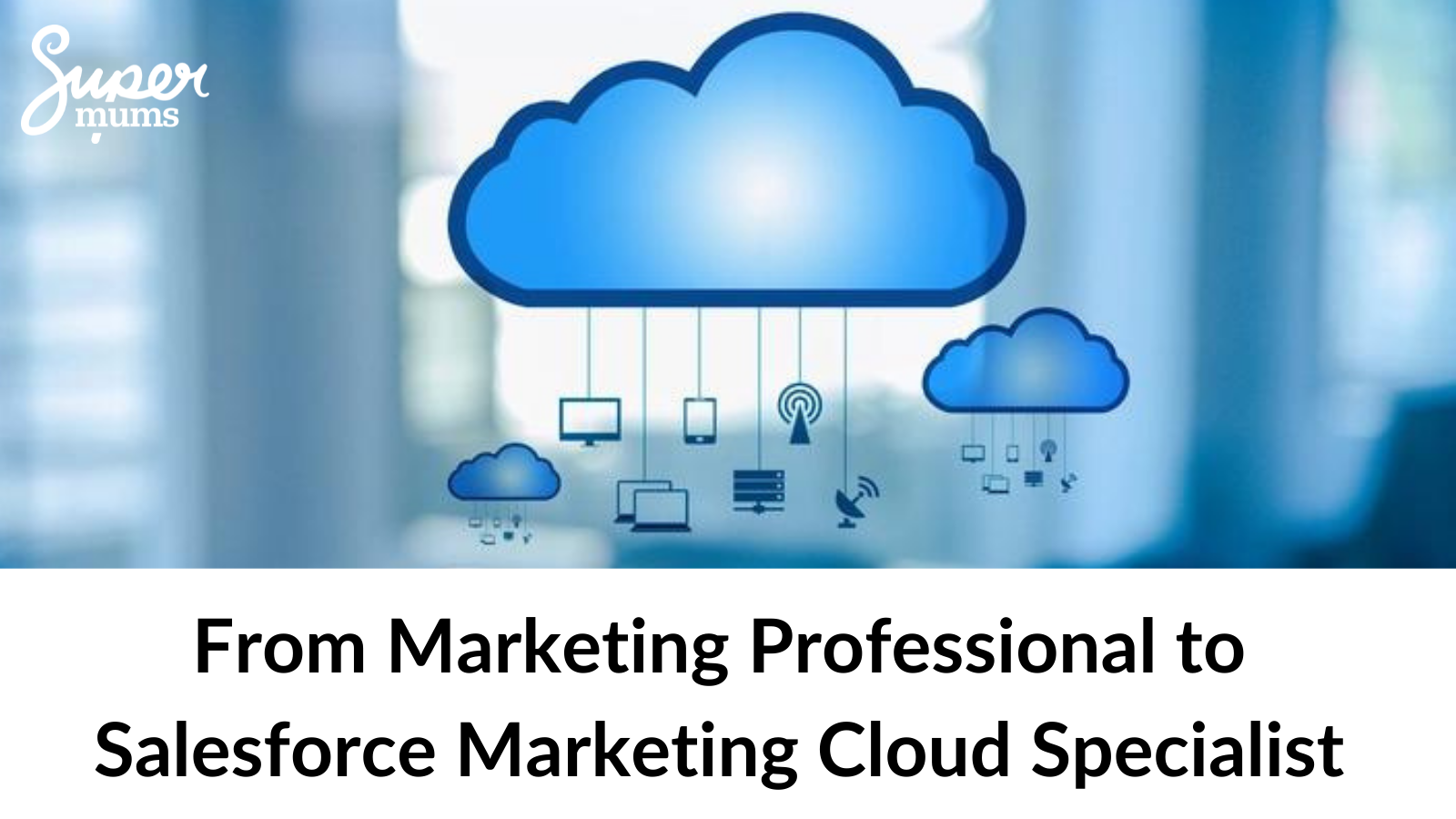 Are you a marketing professional looking to boost your CV and skill set with the most in-demand march knowledge? Do you need to learn more about marketing tech and trends but don't know where to start? Meet Salesforce Marketing Cloud.
Salesforce Marketing Cloud is aimed at marketing professionals who are looking to gain a better understanding of customers by giving them the ability to speak to customers with the right message, in the right tone, at the right time.
Salesforce's B2C platform, enables marketers, like you, to personalise and automate communications for each customer across email, web, mobile, social and digital advertising. Whether you use the platform in conjunction with Salesforce Sales and Service Cloud, or use it as a standalone platform, it ensures that each message sent to your customer is targeted, engaging and promotes your vision.
What's included with Marketing Cloud?
Not only do you get access to Marketing Cloud but also the power of the world's #1 CRM, Salesforce. Just some of the benefits included in Marketing Cloud are:
Journey Builder: this is used to create customised customer journeys through multiple channels
Email Studio: performs customised e-marketing campaigns
Social Studio: create customised social campaigns and turn followers into potential leads
Mobile Studio: enables marketing interactions via SMS, push notifications and group messaging
Audience Studio: this fulfils the "social listening" goal in order to enable the creation of content that is more appealing to your audience.
Advertising Studio: digital advertising, manage acquisitions, retargeting and alignment campaigns
Datorama: track ROI and growth
Interaction Studio: visualise customers' experience in real time and connect with them through any interaction
Data Studio: increase revenue using valuable data
Google Analytics 360: gain insights from customers to understand them better and obtain more from marketing actions
Pardot: aimed at B2B, Pardot makes marketing automation easier to empower sales teams when closing deals and creating meaningful connections.
Which Marketing Cloud certification should I go for?
Whether you're looking to gain your first certification or have one or two up your sleeve, you may be looking for some guidance as where to go next.
Each Salesforce Marketing Cloud certification can help you prove your knowledge but with 4 certs to choose form, how do you know which one is right for you? Each is tailored to a specialist with different roles, responsibilities or level of experience.
Start – Marketing Cloud Email Specialist certification
This certification covers the basics of the Marketing Cloud platform including data management, content development and digital marketing best practices and primarily focuses on Email Studio, Automation Studio, Content Builder and Journey Builder.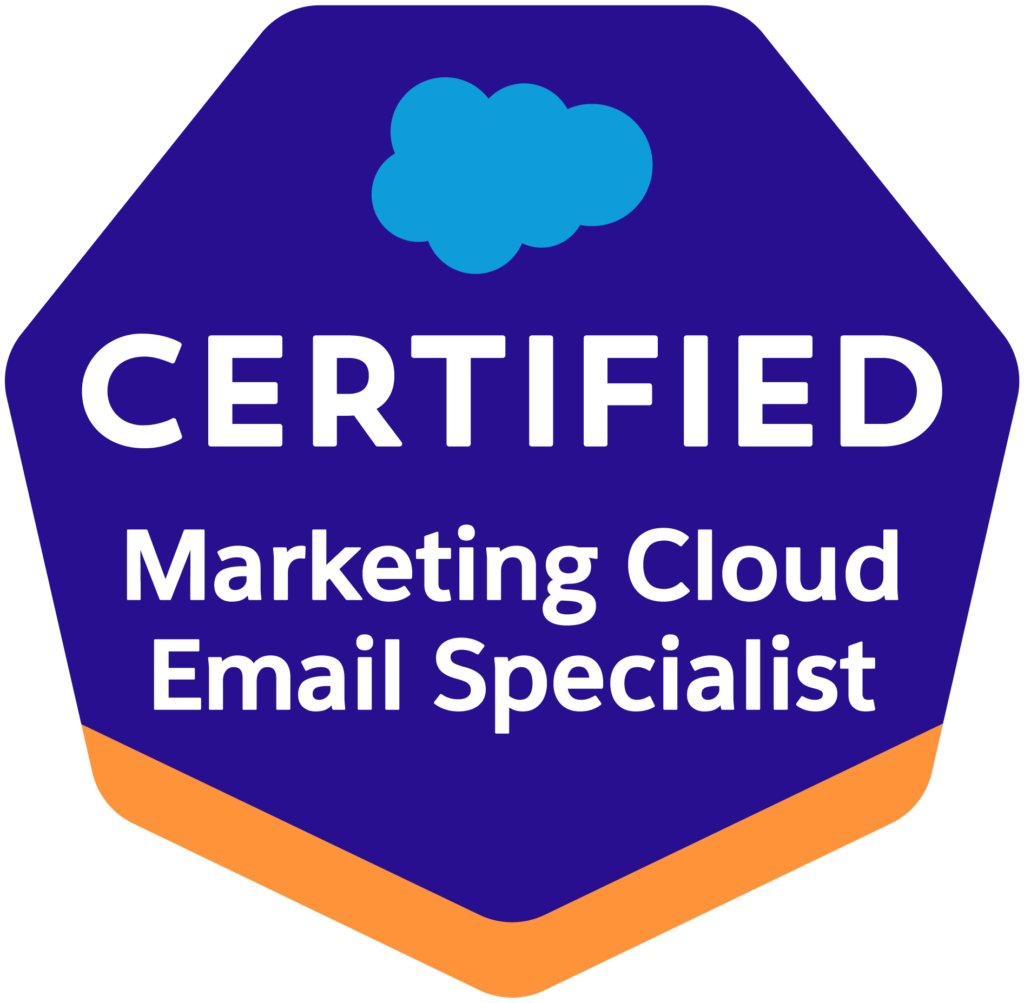 Alternative place to start – Marketing Cloud Administrator certification
This cert provides you with the knowledge of the features available to end users and the configuration options available in Marketing Cloud. You'll also learn how to respond to common business requirements and perform administrative functions within Marketing Cloud in accordance with digital marketing best practices.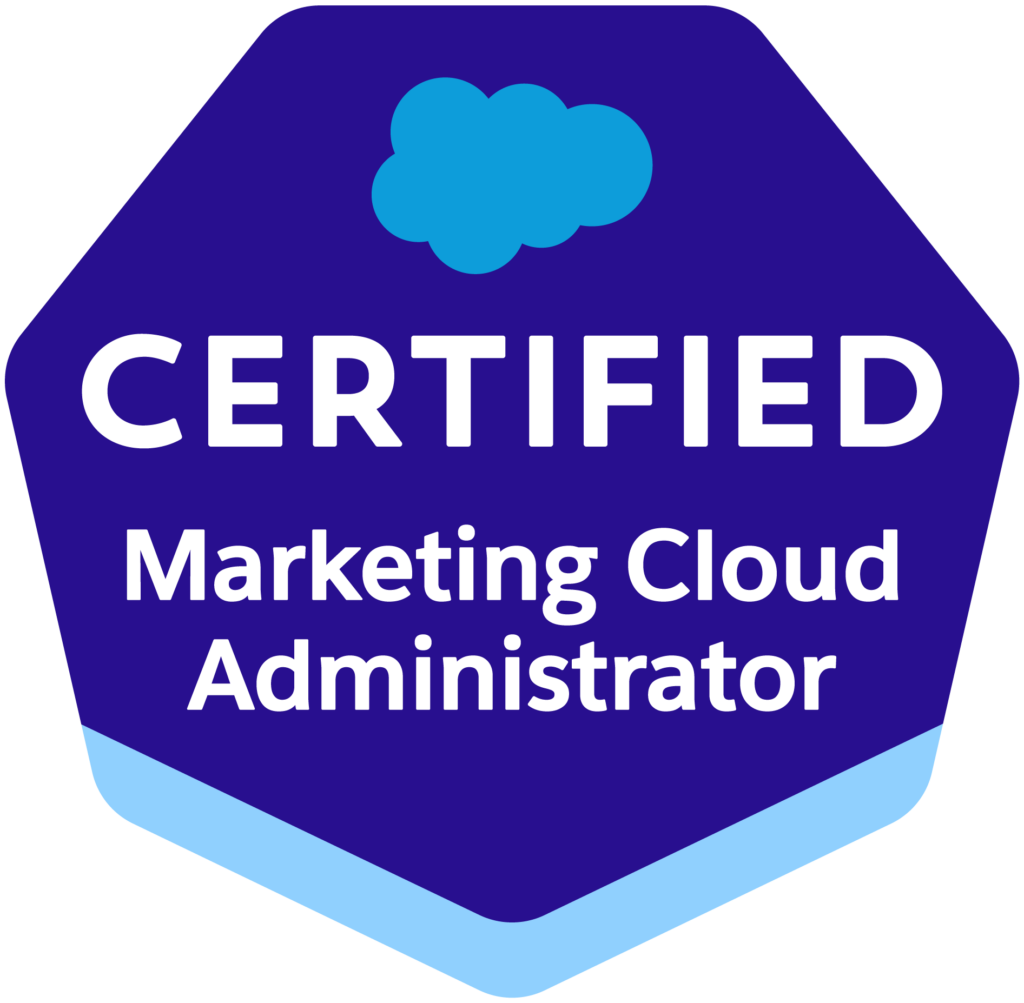 Advanced – Marketing Cloud Consultant certification
For the seasoned MC user, this cert tests the ins and outs of making proactive decisions regarding a customer's Marketing Cloud platform. The only thing to be aware of when wanting to sit this certification is that you must have taken the Marketing Cloud Administrator Certification prior.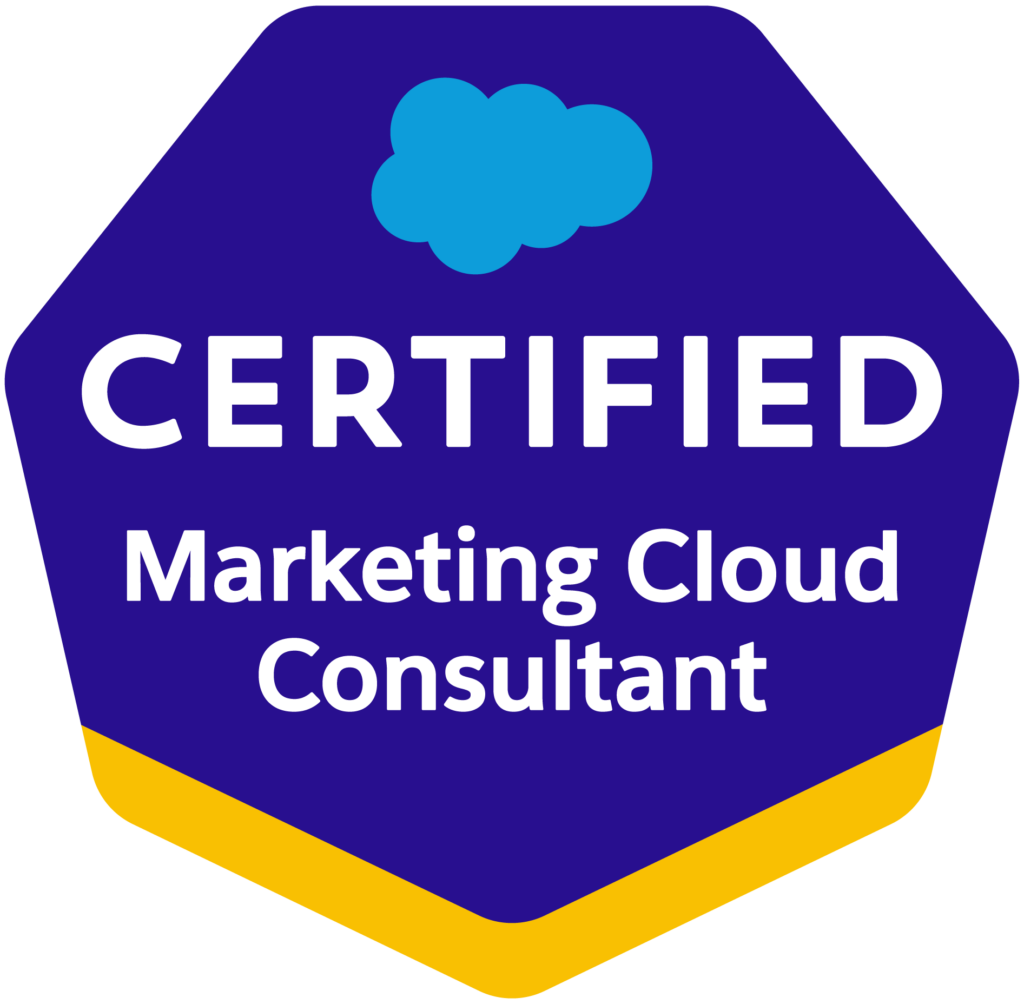 Newest MC pathway – Marketing Cloud Developer certfication
To head down this path, you need experience of configuring Marketing Cloud, and have an understanding of the scripting languages used across the platform. The only prerequisite cert for this newest cert is that you already have your Email Specialist Cert, so no need to take the Admin or Consultant exams if they don't fit in with your journey.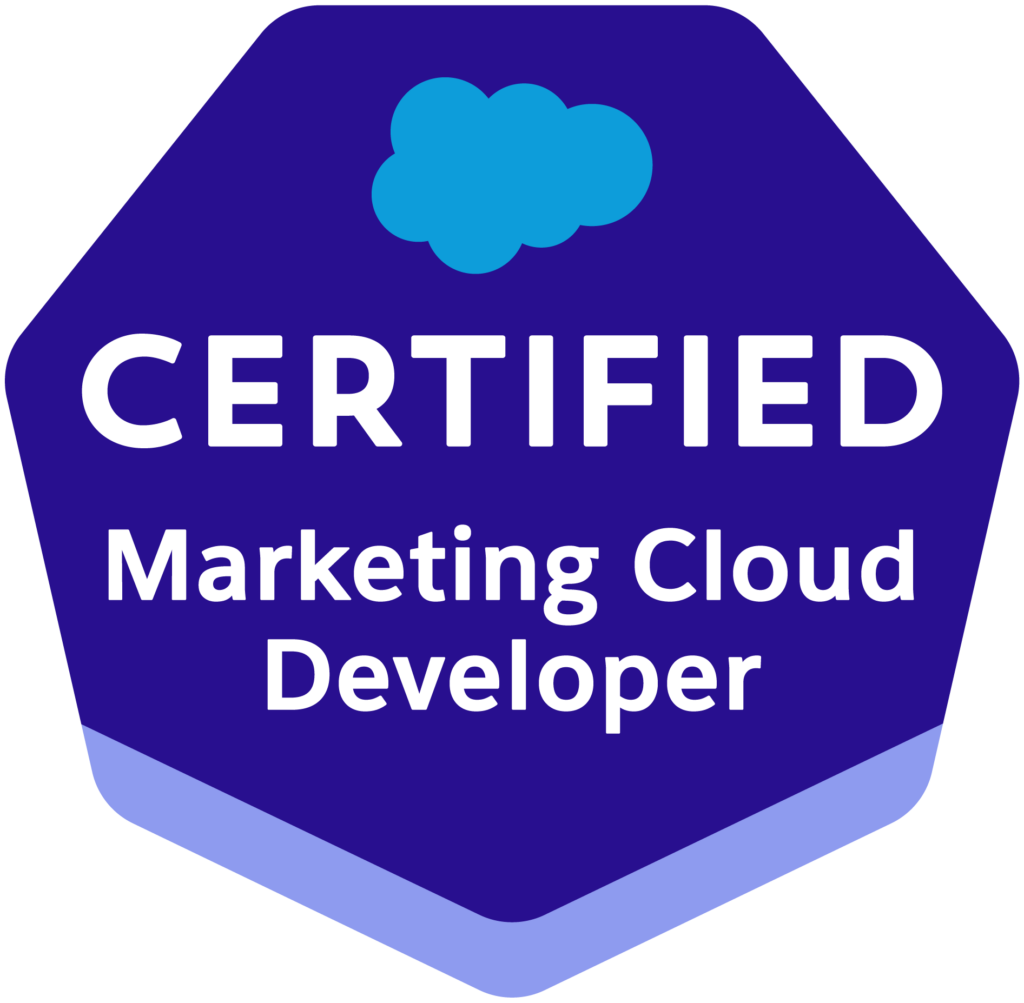 What kind of roles can i go for once I'm certified?
There are a number of types of roles you can go for depending on your previous skills, experience and the type of work you are looking for. Marketing Cloud roles are available both in house and at consultancies, working for a variety of clients. Some roles will combine opportunities to build journeys and use your creativity, others will be far more technical or data driven.
Some job titles for Marketing Cloud professionals include:
Digital Marketing Manager
Marketing Automation Specialist
Marketing Cloud Administrator
Marketing Cloud Analyst
Marketing Cloud Architect
Marketing Data Analyst
Marketing Cloud Consultant
Marketing Cloud Developer
Marketing Cloud Product Manager
Marketing Operations
The list goes on – get more insight into what working with Marketing Cloud is like with our Marketing Cloud Career Jam video. Watch the replay.
How much can I earn as a Marketing Cloud specialist?
Salaries vary between country, region and level of roles and experience but this will give you guide on what you can expect to earn between:
£43,000 – £72,000
UK Salary Expectations
$75,000 – $114,000
USA Salary Expectations
$100,000 – $130,000
AUS Salary Expectations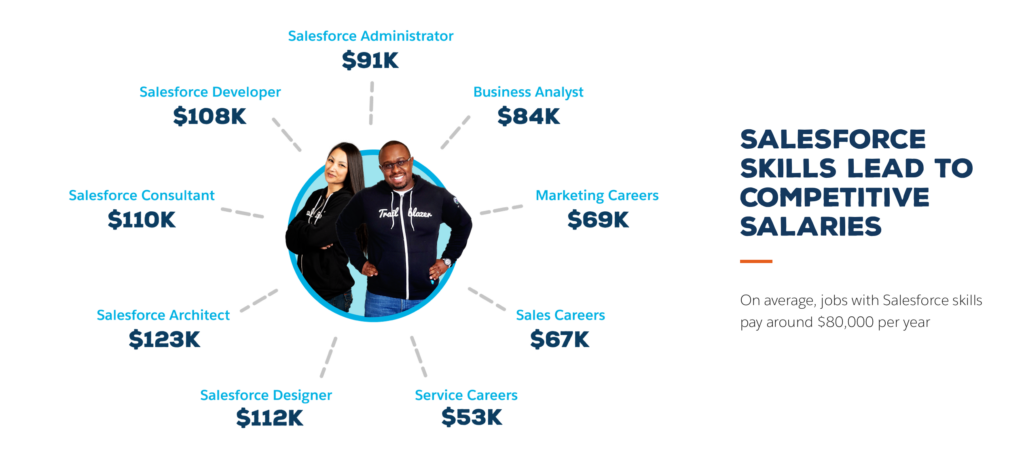 I'm interested in a starting a marketing career with Salesforce. Where should I start?
Got marketing experience? You can jump straight into Marketing Cloud – you don't need other Admin certifications to do so. Marketing Cloud can be used in conjunction with CRM's other than Salesforce, so the variety of roles available is broad. Also, if you have other marketing experience, specialising with this product means you'll be able to leverage your existing skills and experience with specialist knowledge – making you a valuable resource.
If you like, you can go on to get certifications in other products too – most Salesforce Consultants will have several, so as you build your career you can go on to study other areas if you feel it is right for you. The content covered in the Supermums Salesforce Marketing Cloud Course includes Marketing Cloud Administrator will also be very beneficial if you do decide to take the standard Salesforce Administrator exam as much of it is transferrable.
What should i do next?
If you are a marketing professional and you want to take a training course in Marketing Cloud, Supermums is the ideal programme because we are not only official partners of Salesforce but our course content is approved by Trailhead Academy. Supermums was also created to help mums and dads get back into work after a career break so our courses are fully virtual, all sessions are recorded so you can watch them back if you aren't able to join the live sessions and we design our timetables around school holidays.
Find more about our Marketing Cloud course and we can help you on your journey to become a professional marketing cloud expert.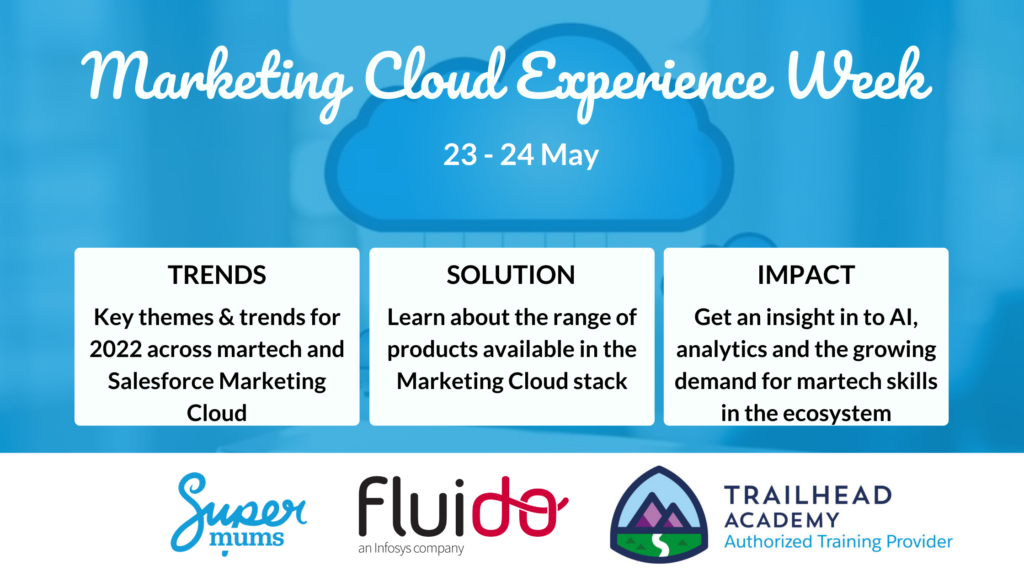 Come along to our Marketing Cloud Experience Week – 23 & 24 May
Join our 2 day event to learn about:
All of the latest trends in marketing, demo of the Salesforce Marketing Cloud suite and customer success stories.
Understand the Salesforce Marketing Cloud products on offer and how customers can benefit.
Decide if the Marketing Cloud Suite is the next product for you to specialise in as a Salesforce and/or Marketing Professional.
Anyone who joins the event and then signs up to the Supermums June cohort of our Salesforce Marketing Cloud training programme, will also get a FREE Pardot Mini Course included at the end of the MC sessions.
Subscribe To Our Weekly Top Tip Bulletin
Get Updates And Learn From The Best