Driving Diversity: Navigating the Salesforce Talent Race starts with Supermums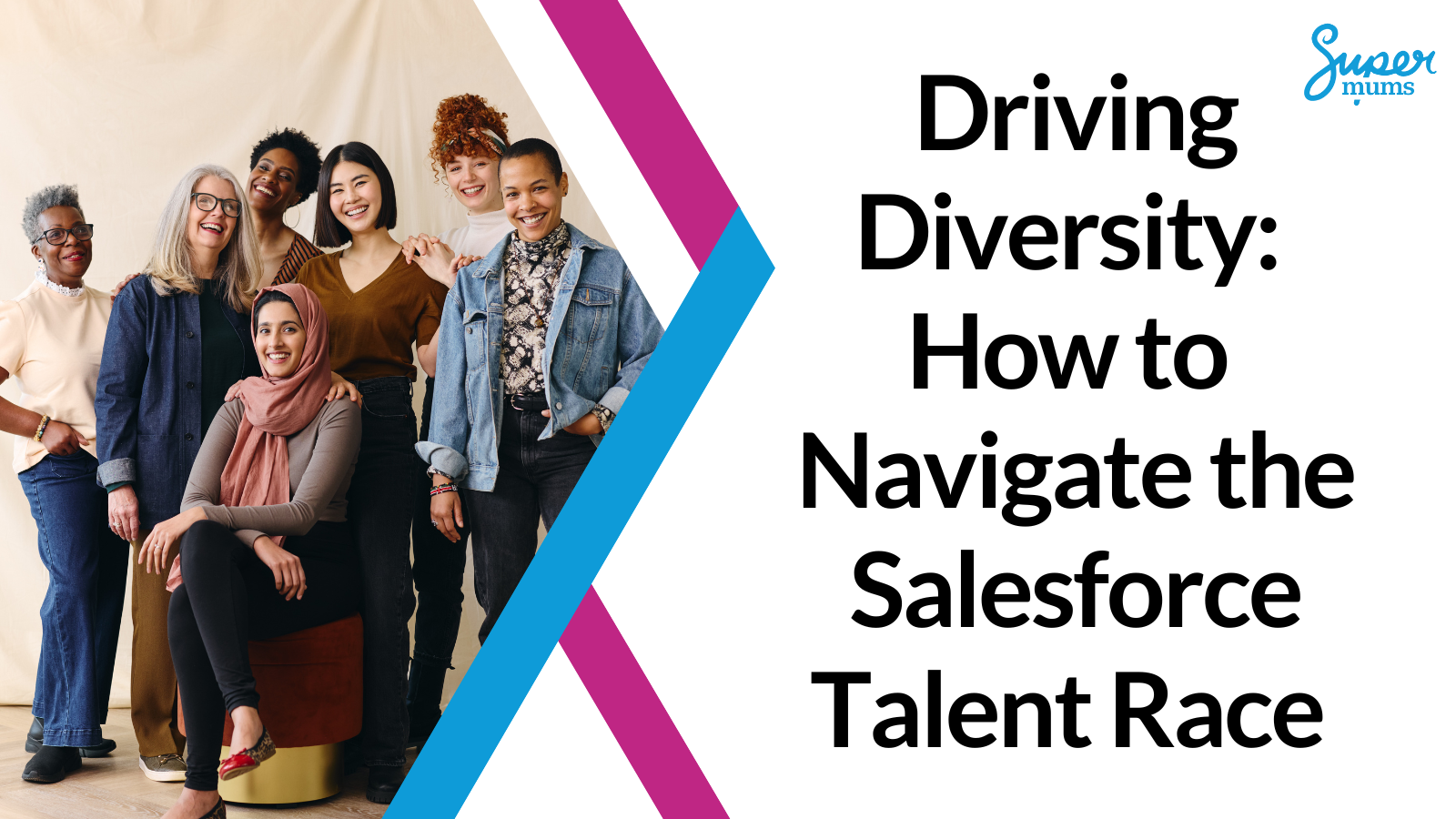 As the race to find great tech talent continues, and the need to consider emerging talent becomes more prevalent, hiring Salesforce talent from Supermums can be a strategic and beneficial choice for several reasons;
Salesforce Expertise
Supermums provides training and support to individuals, especially mums (and dads) who are looking to build flexible, well paid careers using Salesforce. We work with people who already have valuable experience and skills gained from sectors such as legal, teaching, retail, customer service, banking and finance. Our emerging talent combines Salesforce expertise with these great transferable skills. As a result, Supermums graduates often have a strong foundation in Salesforce and related technologies.
Diverse Talent Pool
Supermums Salesforce training programmes empower a diverse group of individuals from across the world, which can help you access a broader talent pool. This diversity can bring fresh perspectives and ideas to your organisation.
Social Responsibility
By hiring talent from Supermums, you are contributing to a social cause that matters. Supporting organisations that empower individuals, especially mums in their career growth, as well as supporting more women in tech, and towards closing the gender pay inequality can be a part of your company's social responsibility initiatives.
Commitment and Work Ethic
Supermums graduates are motivated, committed, and have a strong work ethic, as they have often overcome challenges to gain Salesforce skills and pursue their careers.
Flexible and Remote Work
Supermums emphasises flexible and remote work options, making their graduates well-suited for modern work environments, especially if you have remote or flexible work policies.
Continuous Learning
Supermums encourages life long learning, which means their graduates may be more likely to stay up-to-date with Salesforce's ever-evolving features and capabilities.
Community and Support
Supermums alumni often remain part of a supportive community, which can provide ongoing mentorship and resources to help them excel in their Salesforce roles, as well as continuous learning and development with additional Salesforce skills and certs.
Cost-Effective
Hiring from organisations like Supermums can often be more time, and cost-effective, than recruiting through traditional channels. Supermums may be more likely to stay with a company for the long term, as they often prioritize stability and work-life balance. Reduced turnover can lead to cost savings related to recruitment, training, and onboarding.
Positive PR and Reputation
Hiring talent from a socially responsible organisation, like Supermums, can enhance your company's public image and reputation, showing that you support diversity and inclusion in the workplace.
Potential for Loyalty
Individuals who have benefited from organisations like Supermums may exhibit loyalty to employers who give them an opportunity, resulting in longer-term commitments.
Navigating the Salesforce Talent Race starts with Supermums
Hiring from Supermums can bring numerous benefits. It's important to evaluate candidates based on their specific skills, experience, and cultural fit with your organisation to ensure that they align with your company's needs and values. As the challenge to find great tech talent continues, talk to us about the benefits of working with emerging Salesforce talent, and where the possibilities to build great teams are endless.
Have a look at why companies choose our boutique style service and how we could help you find the right candidates to join your business!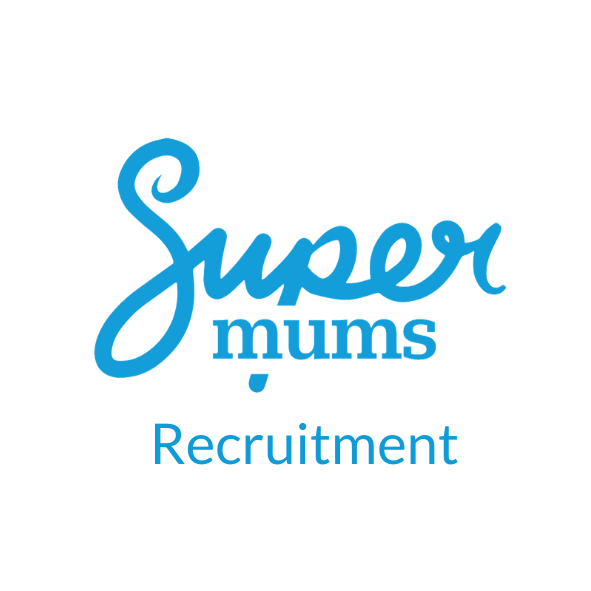 Subscribe To Our Weekly Top Tip Bulletin
Get Updates And Learn From The Best