7 Ways to Get That Job with Limited Salesforce Experience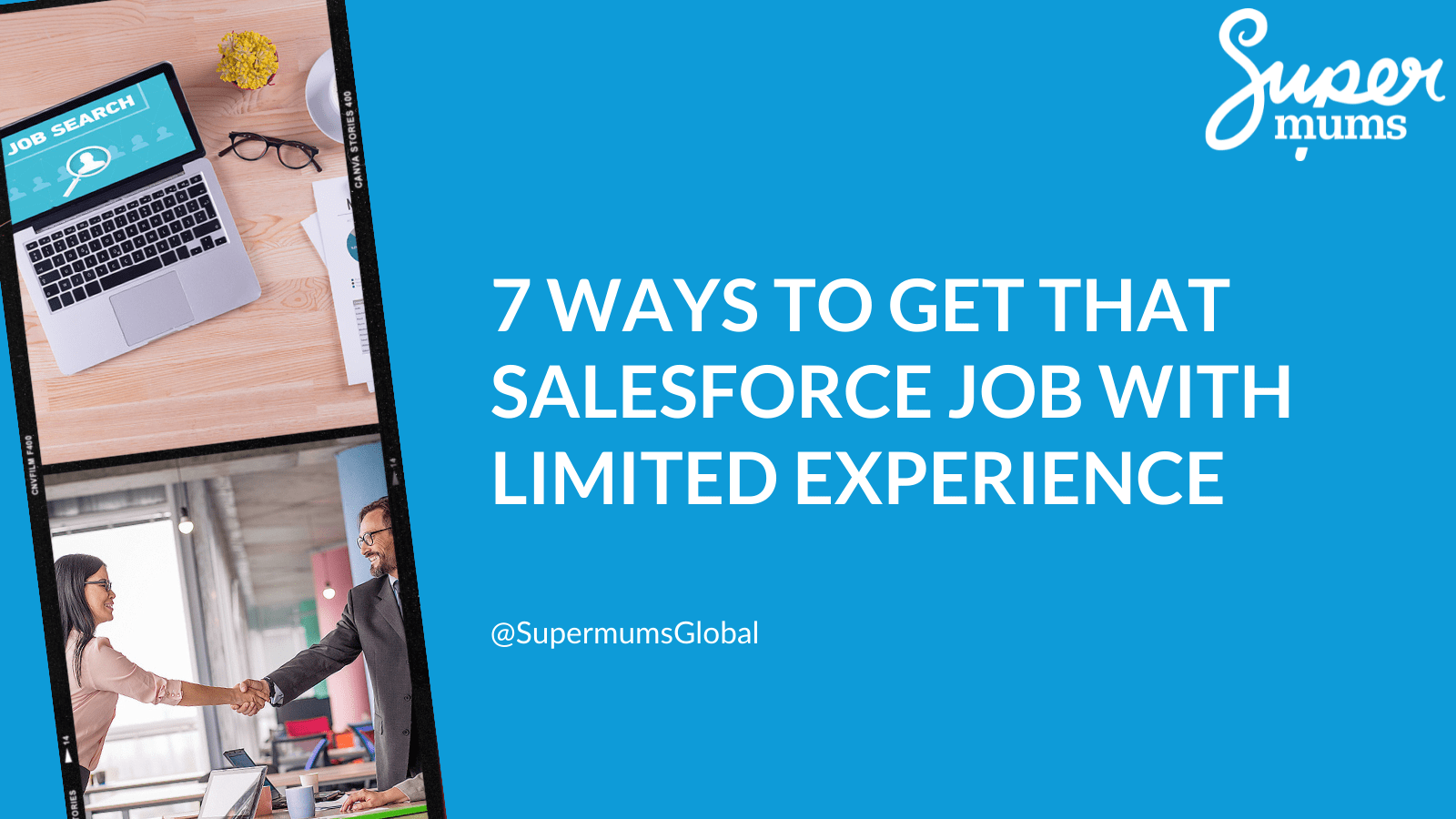 The Salesforce Eco-system and it's vast range of career and job opportunities is attracting new talent from all walks of life, backgrounds and industries. One of the barriers to succeeding is knowing how to sell yourself into new opportunities if you have previously limited Salesforce experience.
At Supermums we support mums (and dads) to carve out a new career in the Salesforce eco-system and we recommend the following top 7 tips as part of our learning journey:
1 – Overcome Imposter Syndrome
We teach coaching tools and techniques on our programme to help our trainees overcome negative thought patterns and limiting beliefs. Tools such as Positive Anchoring, Positive Reframing and the 3C Model to build confidence and change their mindset about what they can offer and bring to the table as new talent in the space.
2 – Build a Dev Org
During the Supermums Admin course we get all of our trainees to build out their own Dev Org which shows cases their range of admin competences and demonstrates their understanding of the product. A mentor then checks the quality of the build and supports them as necessary to adjust if necessary. This provides a great referee potential as the mentor is checking and quality assuring the skills of the trainee. Alongside building out the demo architecture it's a great idea to build a script and add in some customer data so you can talk through the customer scenario and make the story come to life.
3 – Business Improvement Experience
In its most basic sense the process of implementing a CRM is about identifying and realising business improvements. Can you share how in a previous working environment you have identified problems, mapped out existing or new processes and helped implement new ways of working to solve these problems and achieve tangible business results e.g. profit increase or time/cost reduction? If you can demonstrate this sort of activity you can talk about your Business Analysis skill set. It's a discipline you can train in more formally with our Consultancy Skills Course, but you can still talk about your skills without formal training.
4 – Transferrable Skills
Some of the most important transferrable skills relate to people not the technology. Implementing a CRM is about engaging and supporting people on a journey of change. It's important to big up your 'people' skills as it's what every employer is looking for – coaching, sales, marketing, communication, team work, management, leadership skills, project management.
5 – Industry Experience
Salesforce CRM is popular amongst certain industry verticals, for example finance, retail, media, telecomms, health, non-profits and more, plus cross sector disciplines such as marketing and sales. Therefore customers/consultancies are looking to hire Salesforce professionals with the relevant industry experience as they understand the lingo, the KPI's, the challenges. If you are starting out it's a great idea to start in an industry/discipline that is familiar to you as you can sell yourself in on your knowledge.
6 – References
At Supermums we make sure our Admin trainees benefit from two mentor references who can verify the quality and application of your learning. A one to one mentor is assigned for the duration of the programme and oversees their completion of the Dev Org and secondly they work alongside a skilled salesforce professional during their work experience placement who will assign and oversee the work completed. In addition our training managers also provide are a reference to demonstrate trainees have maintained accountability and motivation to complete the training. Having references from individuals who have seen the quality of your work, professional skills and attitude stands you in great stead for landing that first job. It's highly recommended you ask them for a reference on your linked in profile so you have it there as a permanent contribution for anyone to see.
7 – Real Work Experience
Getting that first work experience on your CV builds your confidence and gives you a footing with employers. It's one of the reasons why the Supermums course is so attractive to our trainees as we provide real hands on work experience to our trainees. There are two things that are important about this opportunity. We only allow people to proceed onto the work experience if they have completed all of their admin training successfully so we know they are ready and confident in their skills, and secondly their work experience is working alongside an experienced Salesforce professional who can manage and oversee their work. It's not recommended that you try to gain work experience without any sort of experienced professional working alongside you as might make some rookie mistakes that have a negative impact on a clients system or team. It can easily be done. If you aren't doing the Supermums Admin Course then it's worth reaching out to other professionals in the Salesforce ohana to see if you can shadow or work alongside them. It's really about taking the initiative and making it happen even if you have to knock on 30 doors to find one that's open.
What should i do next?
Since 2016, Supermums has helped over 500+ trainees globally globally. To find out more about how our Salesforce approved courses can help you overcome challenges to land your first job, have a look at what we offer and how we are different from other training providers:
Supermums Recruitment – Let us help you find that perfect role!
If you are looking for your first or next Salesforce role, wither in the UK or USA, then talk to our recruitment team about the range of job roles available.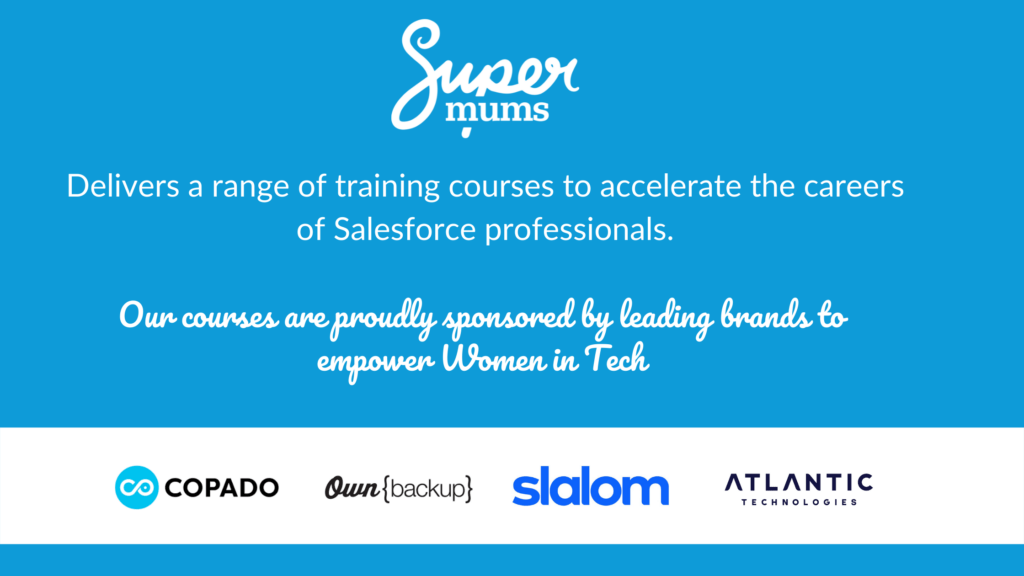 Subscribe To Our Weekly Top Tip Bulletin
Get Updates And Learn From The Best