It's Monday – again. Don't dread the week ahead though.
Be ready, pumped and full of energy for the week ahead with these top 7 tips to make sure your have an awesome week:
1 – What's Your Favourite Song?
Music can change your mood quickly so before you go to bed on Sunday evening, set your alarm to play your favourite radio station, that favourite tune you can't help but dance to or something that makes you wake up with a smile on your face and a spring in your step. 
2 – Don't Do Things Alone 
If 2020 taught us anything, other than social distancing, it's how much we thrive of being with people with love. So, next time you go out for a walk, run, bike ride or gym session, ask a friend to come with you or meet you there. 
3 – Don't Be So Serious 
Yes, we know Monday's can be tough, but, looking at the start of the week as a mountain only makes it harder. So, think of the ways to lighten your mood and clear your head. For instance, visualise the things you want to achieve this week, say those positive affirmations out loud, start the day with a workout or stretch to get the body moving and those endorphins flowing. 
4 – Reward Yourself
One of the things many people forget is to reward themselves for a job well done. Why not start rewarding yourself in small ways every Monday for accomplishing your goals in the previous week? That makes getting up and getting going much easier….and who doesn't love a coffee from their favourite shop, cake from the new bakery you saw on your walk last week or doing a little bit of online shopping!
5 – See it. Say it. Believe it.
Research shows that people remember images more than they do words so why not print out some favourite photos or quotes and put them in places that you will see them and be inspired? 
6 – Be Grateful
Did you know that if you start every day with gratitude that you make your day better? Sure, life can be tough, and challenges are always around the corner but, having gratitude goes a long way toward making your days better, and it's a great way to start your Monday and your week.
7 – Never Give Up
Winston Churchill said the famous words, "Never, ever, ever, ever, ever, ever, ever, give up."  Remember, there's no defeat in trying and failing because it's a chance to learn something new and take a step towards success.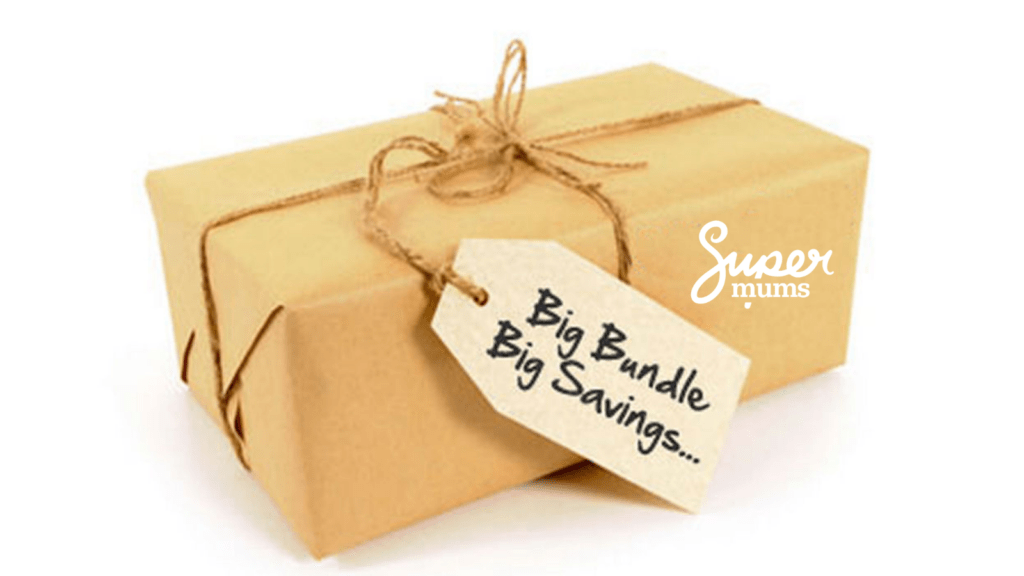 Are you thinking of pivoting into Salesforce from a different career? Worried about taking the leap?
Don't underestimate the value of the skills you already have!
Our Admin Training will kick start your technical knowledge and the Consultancy Skills Course will help you hone those other skills and apply them in the context of Salesforce.
Apply for our September intake now & purchase the Admin & Consultancy Courses for the special price of £3000 USD$3900 / AUD$5500. With average certified Junior Consultant salaries at about £53k / USD$123k / AUD$118k and rising quickly with a bit of experience, it's a worthwhile investment! Simply apply for the Admin Course and on payment, select the 'Bundle' Offer.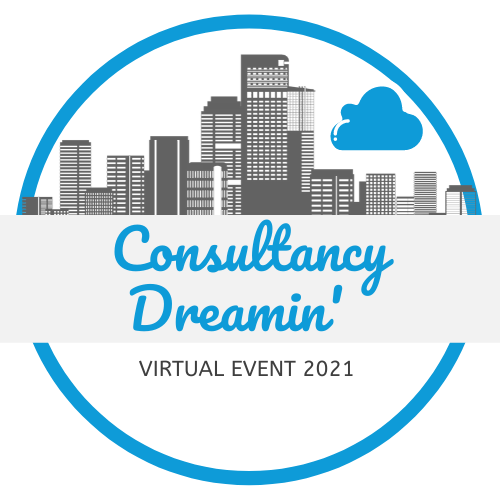 Did you miss it?
The Supermums team were really pleased to be a part of bringing Consultancy Dreamin' to the Salesforce Community last week. Abigail, our Customer Success Manager led the 'Meet the Speaker' Q&A sessions with experienced Salesforce professionals, discussing careers and skills development in the Salesforce ecosystem. She says:
"It was fantastic to hear from experienced Salesforce professionals, with specialisms in different areas talk about what you need to be successful. At Supermums we often talk about the value of transferrable skills and I heard this time and again yesterday. Yes, you need to know the technical stuff – but it's relatively easy to learn if you want to. Excellent communication, project planning and change management skills are really what drives the success of effective Salesforce projects & these could have been developed in many different fields."
If you were a ticket holder, you'll receive an email this week with links so you can access the content to watch back again.