During series 3 of Mums on Cloud Nine we've been looking at how you can find your super power. 
From building relationships to overcoming fears, how to leave an impactful legacy to redefining yourself after maternity leave, we've covered so many topics with inspirational guests to help you inspire you to find your super power.
Have you missed any? You can listen to them again here.
Look out for for series 4 which launches after the Easter break.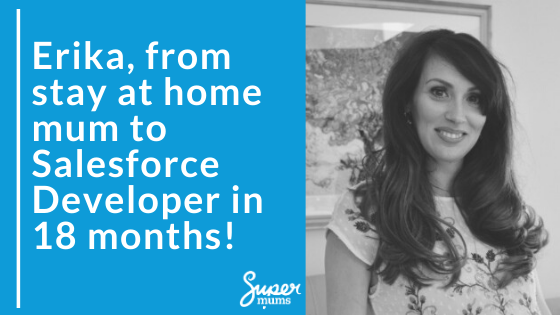 After having a career break to raise her family Erika knew she wanted to go back to work in the digital transformation space and the Salesforce ecosystem was the perfect fit due its equality, diversity and support of women. Now all she needed to do was learn Salesforce!
Salesforce and the wider eco-system strongly demonstrate the value of giving back and making a positive impact. It's one of the reasons why people choose a career in Salesforce as they align with the culture and values of the company and choose to pay it forwards. 
If you are keen to get started in a Salesforce career then take advantage of our spring deals and save £120 / $200 off the Admin and Consultancy courses starting in May and the Marketing Cloud course starting in June when you add EARLYBIRDSPRING21 at the checkout before 5th April:
Consultancy Dreamin' 2021 – CALL FOR SPEAKERS
We are excited to be part of the launch our the first Consultancy Dreamin' in June this year. 
Currently they are looking for speakers so if you love sharing your story and helping others on their Salesforce journey, have a look at the speaker tracts and send over your submission.
Find out more or register your interest for when ticket are available.