Ambitious Women Mastermind
At Supermums we talk about the Ambitious Women Mindset – the mindset that enables you to build your resilience, achieve goals, overcome set backs and make us feel stronger, clearer and confident in what we want to achieve.
The Ambitious Women Mindset can help.
Ambitious women who want to progress their career without compromise
Conscientious mothers that want to achieve the optimum work-life balance
Aspirational leaders who want to become empowering mentors and lead by example
The Ambitious Women Mindset will support you if you are:
Scared that career progression may hamper your flexibility

Struggling to juggle everything and facing burnout

Planning your career progression but conscious of wanting to get it the foundations right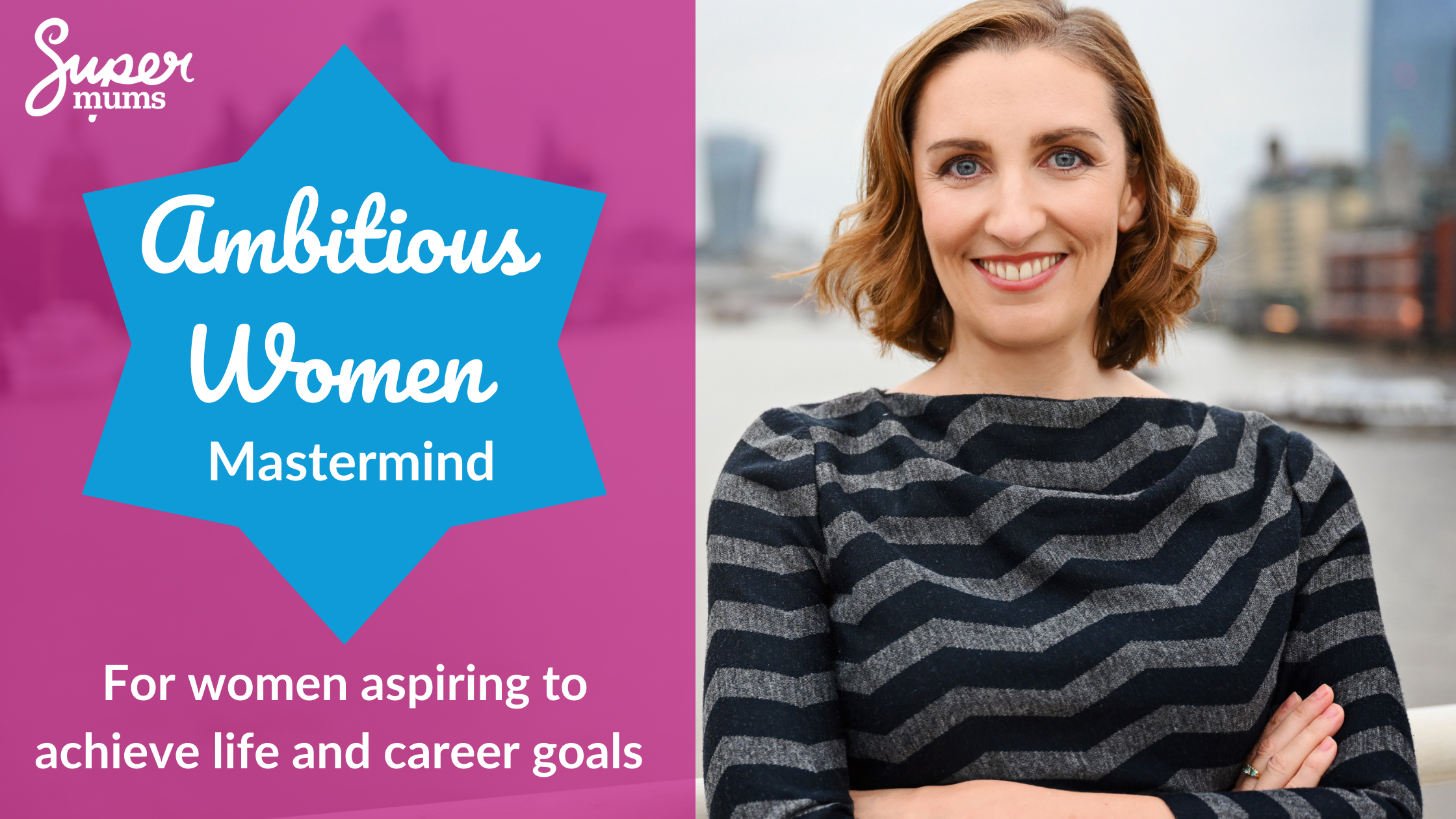 This courageous, super confident mindset doesn't come naturally to women. We can be our own worse inner critic, we can do too many things and we can influenced by others day to day. Life can get chaotic, we can become overwhelmed and things feel out of your control. Having a compass is really important and the Ambitious Women Mindset is created with that vision in mind. It gives you six key attributes that are pivotal to your core and balance and you can use the model to assess and identify where something is off kilter.
When you reflect on the six attributes, some will be more natural to adopt and implement than others, but to really build that positive mindset it takes daily attention and exercise to put in place new habits and a solid foundation.
Coaching tools and techniques are the key to reviewing and improving our mindset. We believe that coaching is the fuel behind every successful person whether they are an athlete or business professional. Successful people don't achieve success by working alone but they benefit from coaching and mentoring expertise in some form along the way.
The Ambitious Women Mindset model has been produced by Heather Black, CEO of Supermums, based on her near 20 years of experience working in the coaching industry, experiencing coaching first hand and seeing first hand the outcomes achieve when people do or don't apply the principles.
We now offering a three month Ambitious Women Mastermind Course for women who want to benefit from coaching to get ahead in life and achieve their financial, career and personal goals.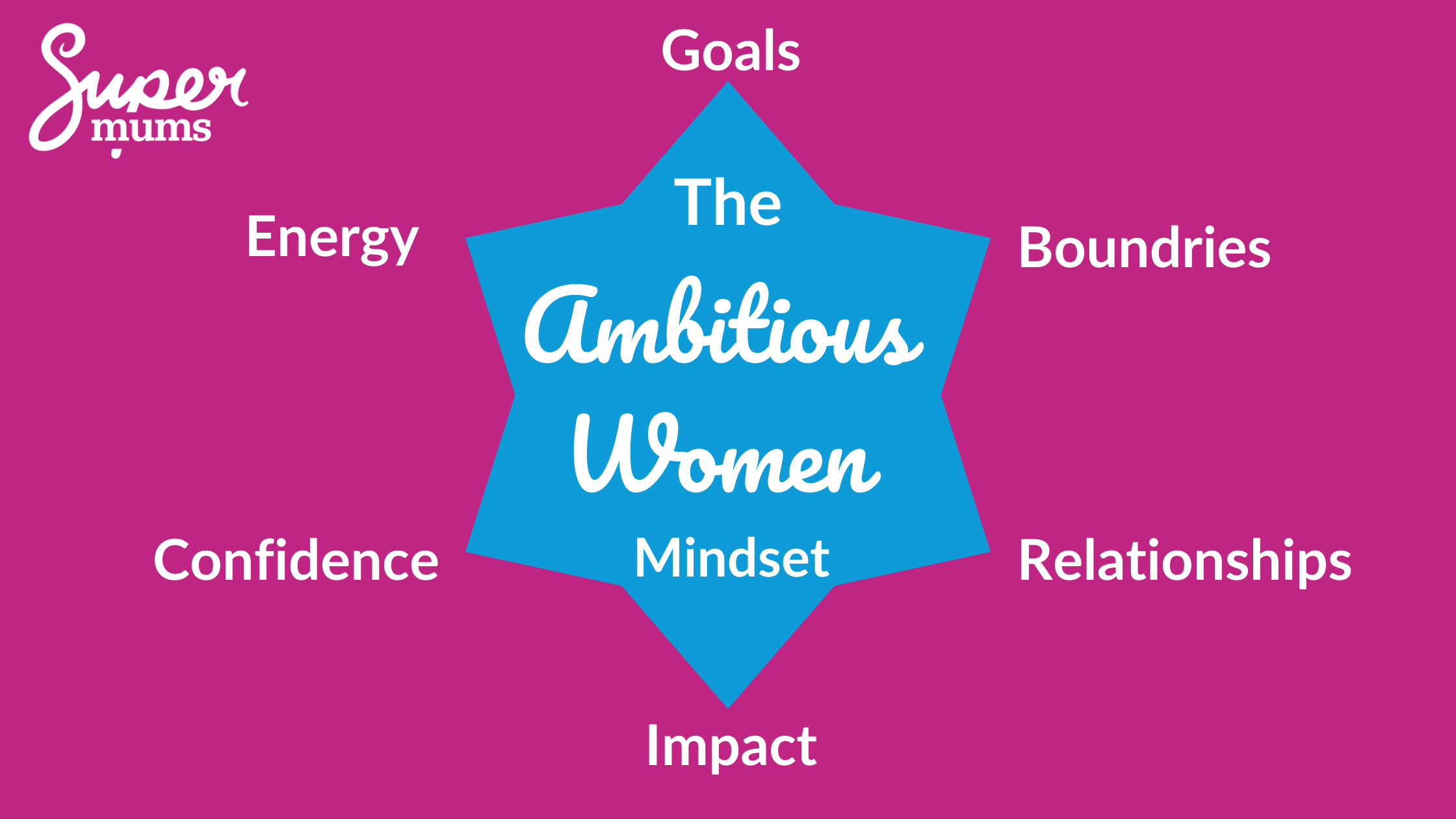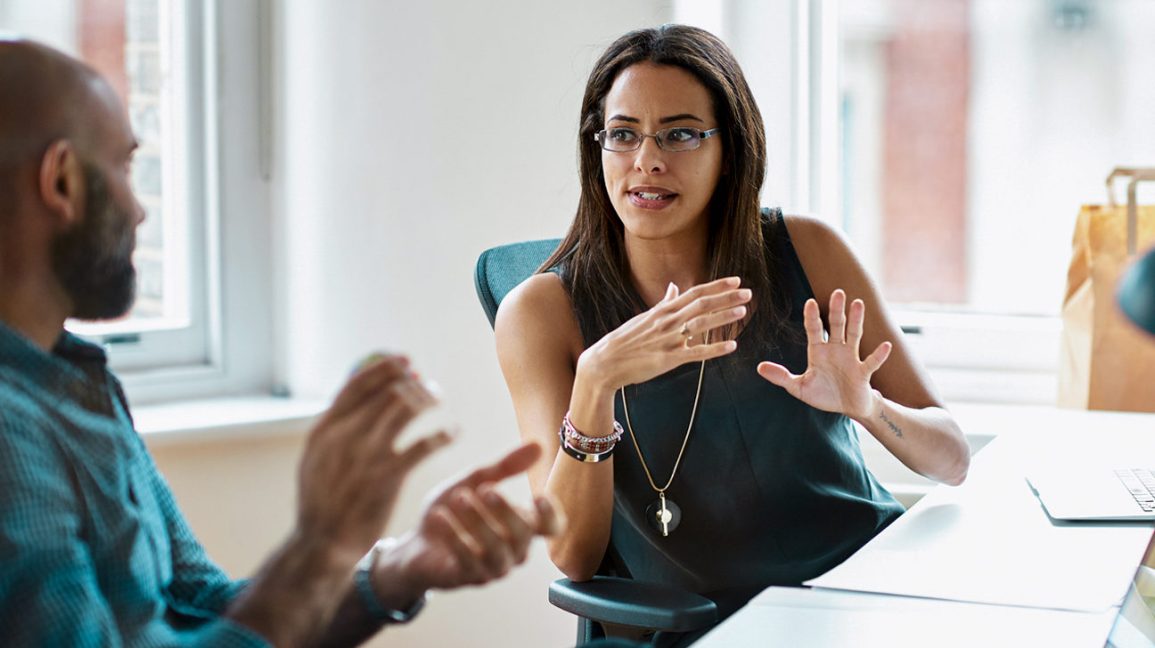 Our Ambitious Women Mastermind can help you:
Progress your salary and career whilst not compromising your flexibility

Lead by example for other women and mothers in your company

Hold yourself accountable by nurturing your own needs as well as others

Feel happy with your work-life balance
Why choose Supermums?
Experienced Coaches
Our Supermum coaches are certified and experienced in career coaching as well as the Salesforce industry. We can discuss life and career goals and use a series of coaching tools to help you reflect and plan a new way forward that better meets your aspirations to find a better balance.
A Supportive Community
Once you join the Supermums community you become a member of our community for life. Connect with members of our community at events in person or over our online chat channels in the future. Within the Mastermind Group benefit from building friendships with peers on the same journey of transformation as you. Now is the time to find your tribe and to put a new support group in place around you.
Recruitment Support
If you are looking for a career change, our Recruitment team can help you reformat your CV, prepare you for interviews and we can put you forward for available Salesforce roles working with partners and customers to increase your earning potential.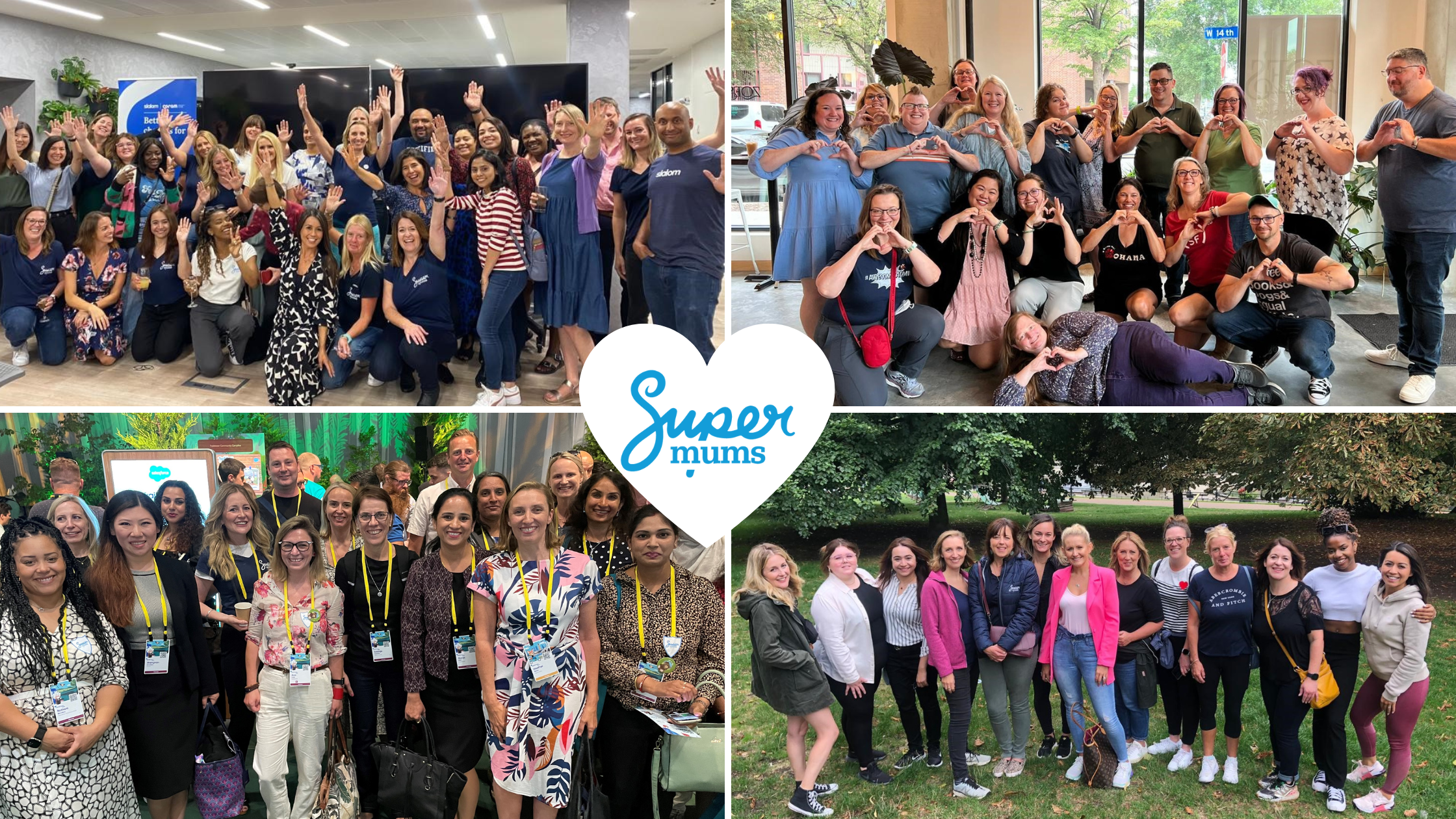 Our Team Members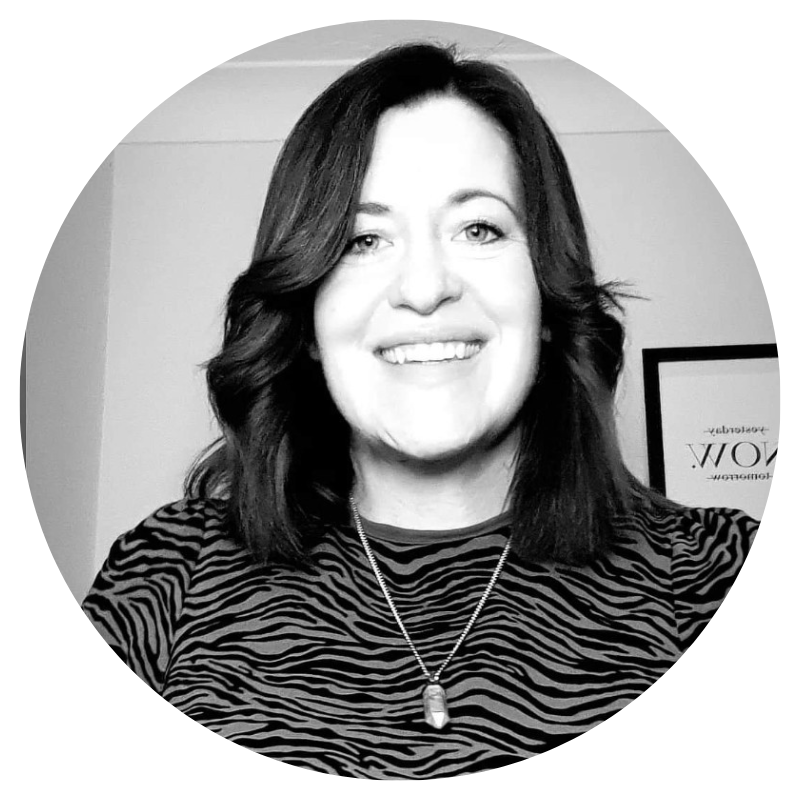 Maria Stanford, Lead Career Coach
Maria, mum of 2 from Cheshire, has 15+ years of sales & customer service experience, across corporate sectors globally inc travel, telecommunications, food manufacturing &  chemical industry. Maria is a Certified Life Coach and is passionate about supporting and coaching members of the Supermums community to take that next step with confidence and an abundance of self-belief they can live the life they truly desire flexibly and well paid.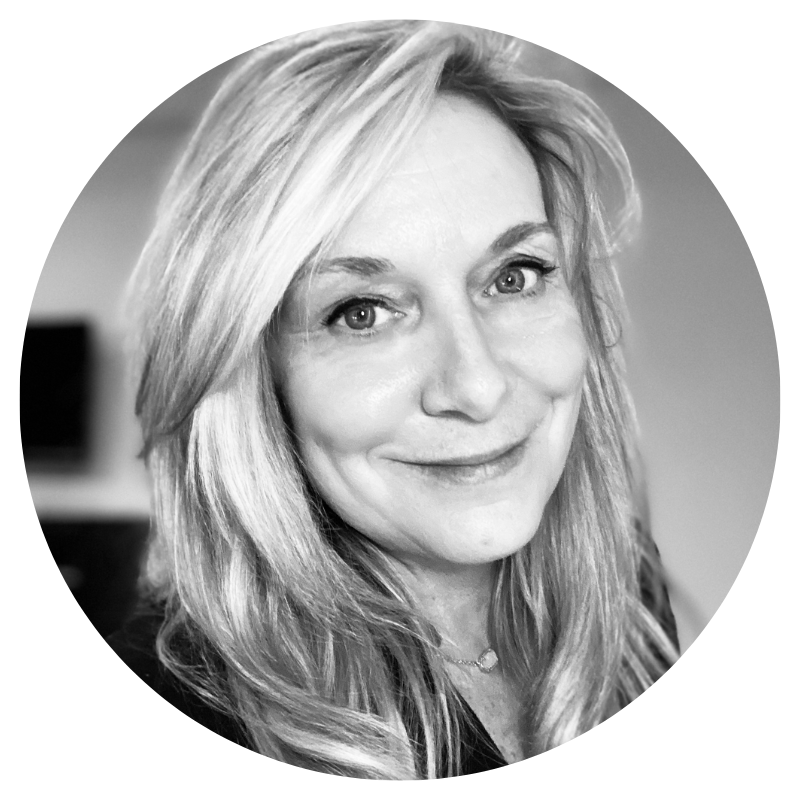 Diane Willock, Career Coach
Diane, mom of 2 from Chicago, is a dynamic sales and marketing professional who worked in the healthcare industry for large global organizations as well as small start-ups before transitioning into the coaching industry. Diane is a certified Professional Career Coach, where, most recently she directed a large-scale career development program, providing coaching for individuals needing assistance in all areas of job searching and job attainment.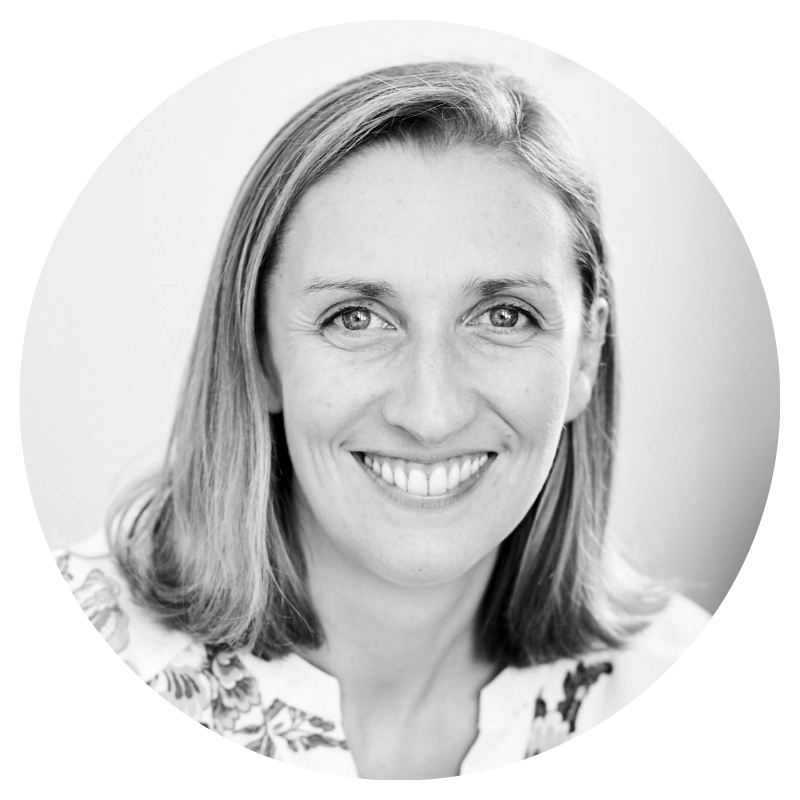 Heather Black, Career Coach
Heather is the founder and CEO of Supermums. She is mum of two little girls, lives by the sea in East Sussex whilst working remotely. She qualified as an NLP Practitioner and Business Coach in 2006 and built a business and career coaching company over 7 years before launching her Salesforce Career and Supermums.  She now combines her passion for Salesforce with career development and coaching by helping other people to launch and accelerate their Salesforce career.
?>
How will the Mastermind help?
The course will supercharge your mindset to achieve personal and professionals goals.
Here are 6 benefits it can offer you: 
Benefit 1
Self Awareness & Reflection
It will give you the breathing space to undertake self-awareness and self-reflection to understand what you personally need and want.
Benefit 2
Accountability & Motivation
It will equip you with the accountability and motivation to stand back and review what it is you want and how to get there.
Benefit 3
Tools & Strategies
It will give you new tools and strategies that you can use over and over again in life and work to self-regulate and manage your emotional state and environment.
Benefit 4
New Perspective
It will give you a brand new perspective on life and your career that you can uphold for yourself and your peers and colleagues.
Benefit 5
Community
It will give you a peer group of colleagues to learn from and lean into within a safe space to share experiences.
Benefit 6
Feel Empowered
It will give you the strength and courage to be true to what you need and want and to feel empowered to be a female leader with a career that fits with your life and family.
Enrol on our Ambitious Women's Mastermind Programme
The Ambitious Women Mastermind will empower you with the mindset to achieve your personal and professionals goals by equipping with coaching tools and techniques and expertise to change your life and happiness for-ever.
10 week programme of One to One and Group Coaching

Designed and Delivered by Certified Career Coaches

Peer Support Group of Like Minded People
Course Starts
The next course start date is Thursday 9th March with live sessions at 8pm GMT / 12pm PST
Price
Have a question?
Speak with one of the team – the goal of a call is to ensure you can make a fully informed decision.
Get My Questions Answered
If you would like to sponsor this programme, please contact heather@supermumsconsulting.com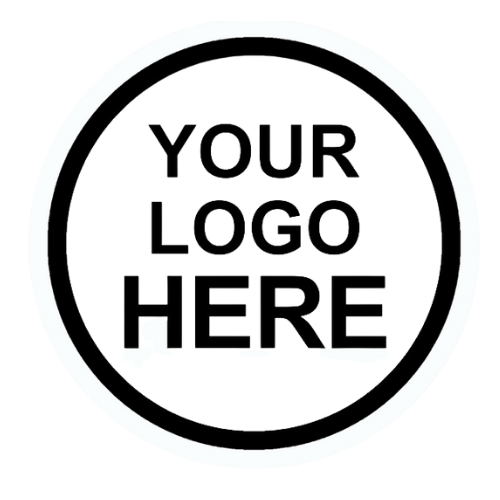 Are you ready to take the next step?
Thank you for requesting more information about the Ambitious Women Mastermind. When you complete this form we'll send you an information pack by email and you can book a call with our coaching team to share what you are looking for and find out more about the course.