Mentoring for success: 6 practical tips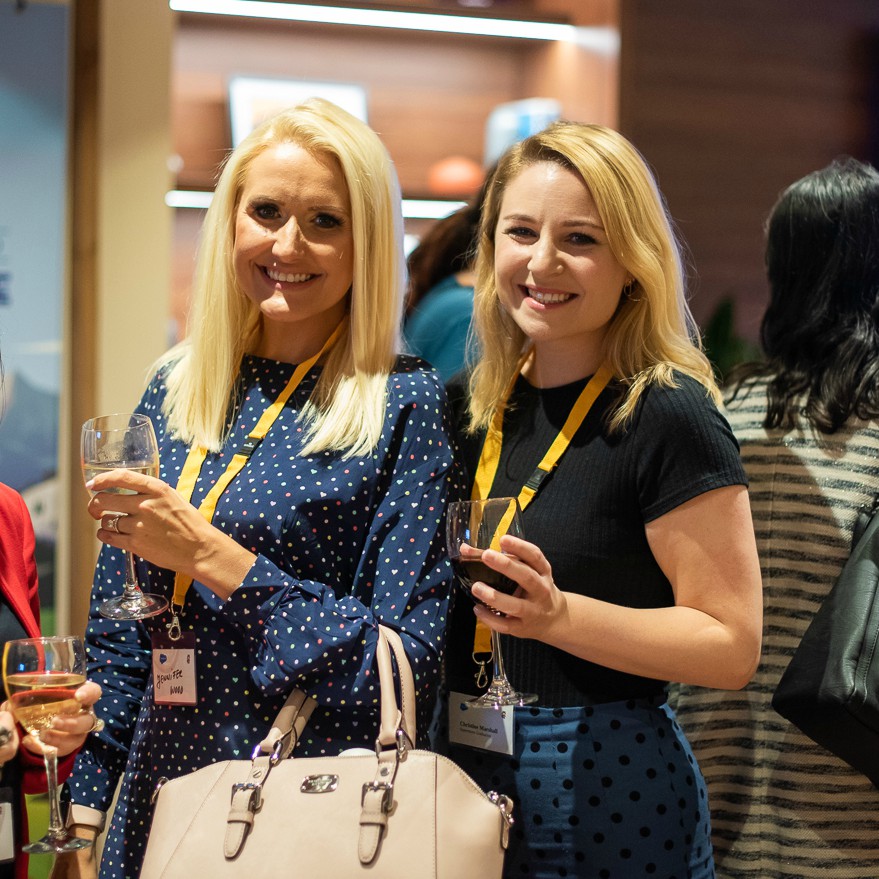 Today, a guest contributor, Christine Marshall, aka The Everyday Admin shares top tips on how to be a great mentor. Keen to join her as a Supermums mentor? Sign up HERE
A great mentor will drive the relationship, providing guidance and leading the mentee down the path of success. With such a huge responsibility, how can you be sure you're fulfilling your side of the bargain and creating a constructive and rewarding mentoring relationship? Read on for 6 practical tips to put into practice right now, plus 3 tips from Jennifer Wood, who gives a mentee's perspective.
#1: Establish Expectations and Goals To Be Successful
As with most relationships, both parties enter into mentoring with assumptions and expectations that are rarely communicated or written down. This can lead to frustration or confusion which is detrimental to a relationship that needs to be one of trust and understanding.
Before you do anything else, set expectations and goals. This could include:
When will you be available for calls, emails, texts? What commitments do each of you have that determine what days and times to avoid?
How frequent will communication be; will you have a single weekly catch up or will you be available outside of that for impromptu questions via text or email?
Does your mentee have a preferred learning style or anything that makes learning difficult? Do they learn from listening, reading, watching or a combination?
What does your mentee expect from you?
What does your mentee hope to achieve? How do they expect the mentoring relationship to support achieving their goals?
What do you expect in advance of any calls or meetings e.g. homework done, list of questions prepared?
A good mentor should take the initiative to ensure the relationship, expectations and goals are defined. In doing so we avoid dissatisfaction and are able to measure the success of the relationship and goals set.
#2: Be Respectful but Expect Accountability
Be respectful and understanding of any family, religious or work obligations. It will help to set expectations at the beginning of your relationship to avoid clashing with other commitments. Your mentee may need you to be available on certain days or between certain hours, they may also find it easier to communicate via email on some days but phone calls on others.
Inevitably life may throw unexpected obstacles in the way but we should always remain accountable. This applies to both you and your mentee. You may need to postpone a catch up by a week or rearrange to a different day, but fulfill any promises and commitments you made.
#3: Remember There's No "One Size Fits All"
This may not be your first rodeo. Perhaps you've mentored before. Maybe you're exceptionally knowledgeable and gifted in your field of work. Whilst there are many benefits to mentoring, the bottom line is this isn't really about you. Mentoring is by definition "the activity of supporting and advising someone with less experience to help them develop in their work." You may need to meet certain criteria to be a mentor but mentoring is all about supporting your mentee.

Everyone is different and therefore there can be no "one size fits all". As a mentor, it is your responsibility to get to know and understand your mentee. You are then able to personalize your approach to suit them, providing them with the mentoring relationship that supports their journey.
Plan frequent reviews during your relationship with your mentee to make sure you are both fulfilling your obligations and your mentee is on track to achieve their predefined goals.

#4: Friend First, Expert Second
Learning can be a very vulnerable experience, especially in the world of technology where more and more of us find our way into IT roles without a traditional IT background. Imposter syndrome is rife and starting out with a platform is daunting.
Be warm and friendly, encourage any and all questions; your mantra should always be "there's no such thing as a stupid question."
It's important to develop a relationship based on trust, with the understanding that there is no judgement. A "know it all approach" is intimidating and will limit your ability to foster a positive relationship.
Having said that, it's important to remember that mentoring is a process with a goal, so be friendly and supportive but remain on track.
#5:Listen, Ask, Advise
Listen, listen and listen some more.
Only once you have listened without interrupting should you ask questions. Ask open questions and repeat back what you've heard; endeavor to be an empathetic listener, gaining clarity before offering advice. Making assumptions or jumping in can lead to you giving inaccurate information which creates further confusion.
Practice acting as a sounding board, giving your mentee enough time to fully verbalise their question. Whilst you are likely to be technically more knowledgeable and experienced than your mentee, you should resist the urge to simply tell them the answer or solution. To do so deprives them of thinking through challenges to derive solutions.
#6: Open Doors
You are guaranteed to have connections your mentee would find useful. If possible, introduce them to their local user group, take them to a community event or technical conference, and connect them with influencers and potential employers.
Your relationship doesn't need to end after the initial agreed period. Whilst they may no longer need weekly catch ups or frequent technical support, they can still benefit from your support in continuing to build their network.
Bonus – 3 Top Tips for Mentors from a Mentee
Jennifer Wood, a Supermum's graduate, worked as a Marketing Manager for over 15 years. After having her first child in 2017, and unable to return to her job, she set up her own health & wellness business and has just launched her own branded subscription box, The Clean Life.
#1: "Explain things in a non-techy way. My background is marketing with no experience of a CRM other than from the front end. Being able to have someone explain what you are trying to achieve and apply it to a real life situation made it far easier to understand what I was actually trying to do."
#2: "Don't just be available on email. We used WhatsApp, text, email, calls, FT, you name it, we used them all. Sometimes it's just easier to speak to someone than try to explain something in 50 emails."
#3: "Be patient. I'm sure I wasn't the easiest student and probably asked the same question multiple times but I learn by doing not listening and watching someone else. Having a mentor who is kind, understanding and patient, certainly helped me and I never felt like any question was stupid."
Do you think you could put this into practise and support a Supermum on their learning journey? We are looking for mentors across the world. We are a growing, global community so wherever you are you can help! Apply now and our team will contact you to have a chat.
Subscribe To Our Weekly Top Tip Bulletin
Get Updates And Learn From The Best