Is a Marketing Cloud Career for you?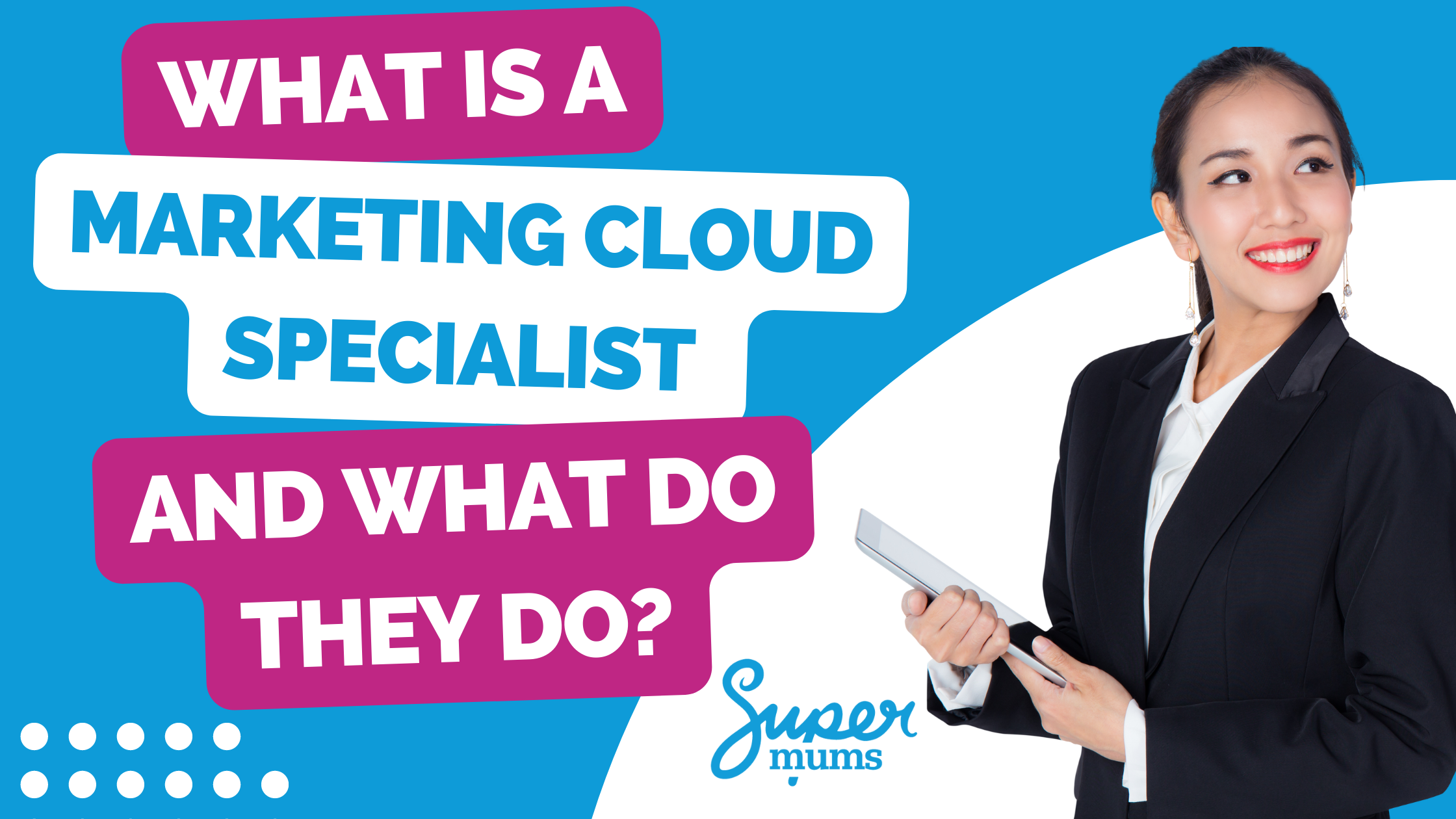 Are looking to return to work or secure a new job but need to refresh your marketing skills?
Are you struggling to land a job because you are a marketing generalist not a specialist?
Are you looking for a well paid marketing career that enables you to work flexibly and balance life and work?
YES – Find out what a career in Marketing Cloud can offer you in terms of finding your niche, as well as a great salary, flexibility, job roles and career trajectory and how the Supermums training can help you get started.
Relaunch your Marketing Career today with Supermums!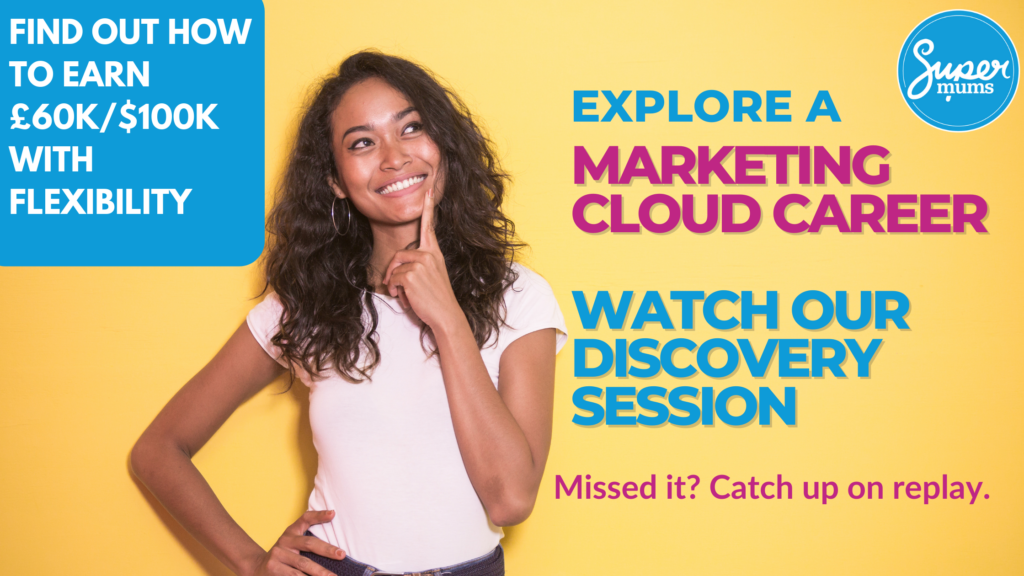 Could a Marketing Cloud Career be for me?
If you have previously worked in, or are currently working in marketing, you will feel the struggle of keeping up with the latest marketing trends and strategies. It's can be overwhelming and it's not possible to know everything. Instead people are having to carve out a niche in marketing and choose a platform they can really work with.
If you have a marketing background then you should definately consider Marketing Cloud as your specialism. You will beable to leverage your existing skills and experience with specialist knowledge – making you a valuable resource in the job market. Some of our trainees have been lucky enough to have 3 x job offers on the table once they had skilled up, so if you want to be in-demand then read on to find out more.
How much can I earn as a Marketing Cloud specialist?
Salaries vary between country, region and level of roles and experience but this will give you guide on what you can expect to earn between: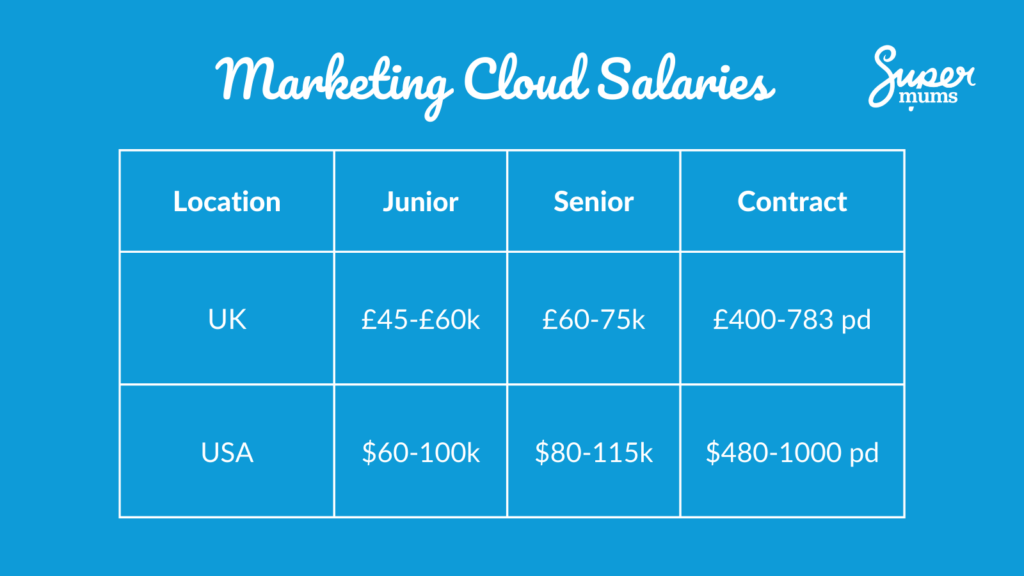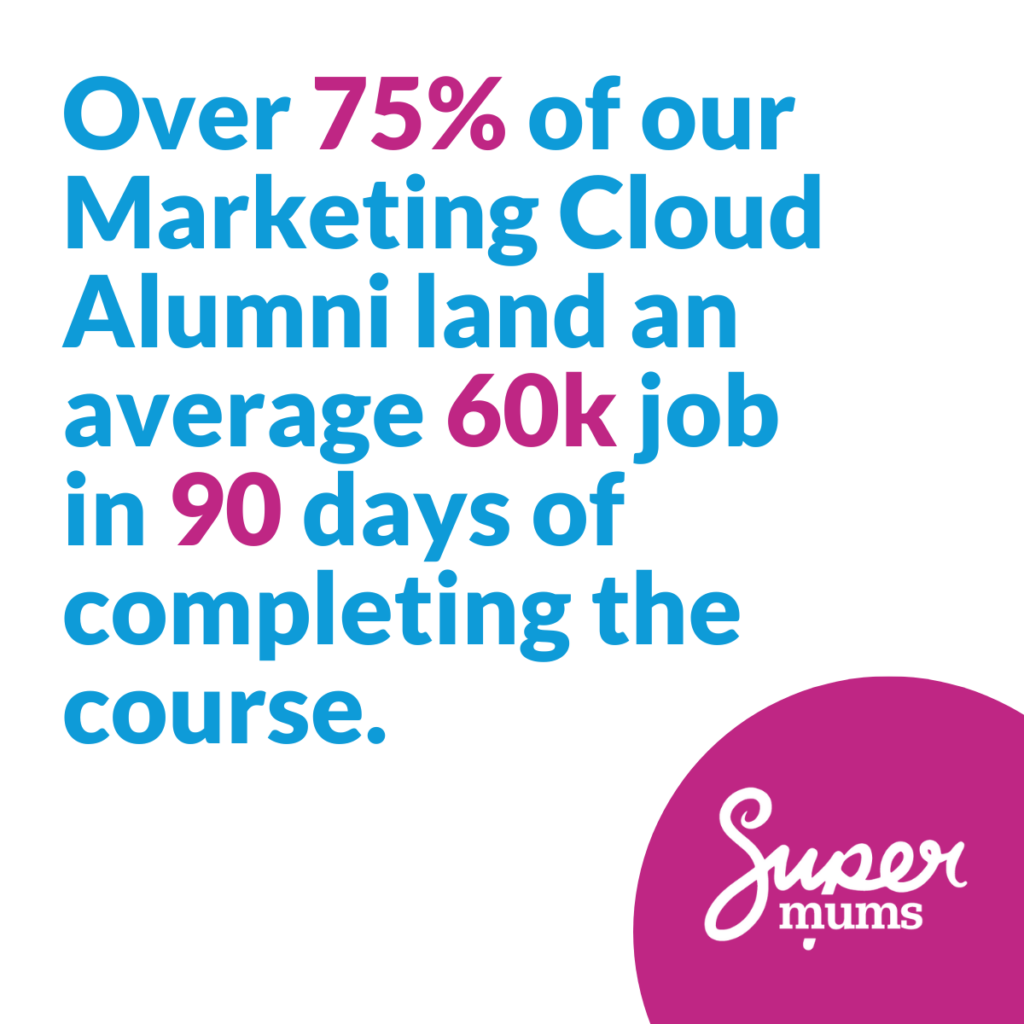 What is Marketing Cloud?
Salesforce Marketing Cloud is a product sold by Salesforce and it is used by businesses who are looking to gain a better understanding of customers by giving them the ability to speak to customers with the right message, in the right tone, at the right time.
This platform has so many possibilities, all targeted around the world of marketing with the objective of putting the customer at the centre of every interaction and experience. Trying to manage how and when a customer interacts with a brand can be complicated just by using traditional methods but Salesforce Marketing Cloud allows you tailor make content for customers across multiple channels such as email, online, mobile, e-commerce, social and communities, and report back in real time.
It's one of Salesforce's fastest selling products…
Gartner names Salesforce a Leader in the 2022 Magic Quadrant for Multichannel Marketing Hubs.
Forrester cites Salesforce a Leader in The Forrester Wave™: Enterprise Marketing Suites, Q3 2022.
What's included with Marketing Cloud?
Marketing Cloud is a suite of products that align under one platform. It is much more than just email, it's about advancing communication and relationships with your customers, to fully extend the role of a CRM. The two platforms – Salesforce and Marketing Cloud create the perfect storm to optimise customer service and sales opportunities for a business. The product range consists of:
Customer Data Platform
Personalization
Engagement
Advertising
Account Engagement
Intelligence
Loyalty Management
How does Marketing Cloud support businesses – It has resulted in a 25% decrease in costs to acquire new customers
It builds trusted relationships at scale with data-driven moments
Marketing Cloud unlocks customer value with data
It humanizes every moment in real time
It automates engagement across channels
It optimizes performance & spend
Customer Data Platform provides the Power of Personalisation – It has resulted in 30% faster segmentation
Connect data across Salesforce & beyond
Create & activate smarter segments, faster
Action real-time data and insights
Unlock the power of open ecosystem
The future of marketing and customer service is focussed on personalisation and data points that nurture relationships to optimise outcomes for all.. now more than ever the synchronisation between the CRM and Marketing Cloud is pivotal as the demand for the platforms grow.
What kind of roles can i go for once I'm certified?
There are a number of types of roles you can go for depending on your previous skills, experience and the type of work you are looking for. Marketing Cloud roles are available both in house and at consultancies, working for a variety of clients. Some roles will combine opportunities to build journeys and use your creativity, others will be far more technical or data driven.
Some job titles for Marketing Cloud professionals include:
Digital Marketing Manager
Email Marketing Specialist
Marketing Automation Specialist
Marketing Cloud Administrator
Marketing Cloud Analyst
Marketing Cloud Architect
Marketing Data Analyst
Marketing Cloud Consultant
Marketing Cloud Developer
Marketing Cloud Product Manager
Marketing Operations
How do you skill up and get certified?
You can undertake the Supermums Marketing Cloud Training Course to upskill and get certified in the Marketing Cloud Email Specialist and Marketing Cloud Administrator Certifications to get you started to launch your career. With the Supermums Marketing Cloud Training Course, you can get certified even faster with our NEW 7 week study programme (approx 12 hrs study per week) taught via LIVE classes, by a certified Marketing Cloud instructor, ​and it includes 4 weeks access to Marketing Cloud Trial Org to get practical hands on experience!
From there you can develop your experience and progress to achieve the further two certifications.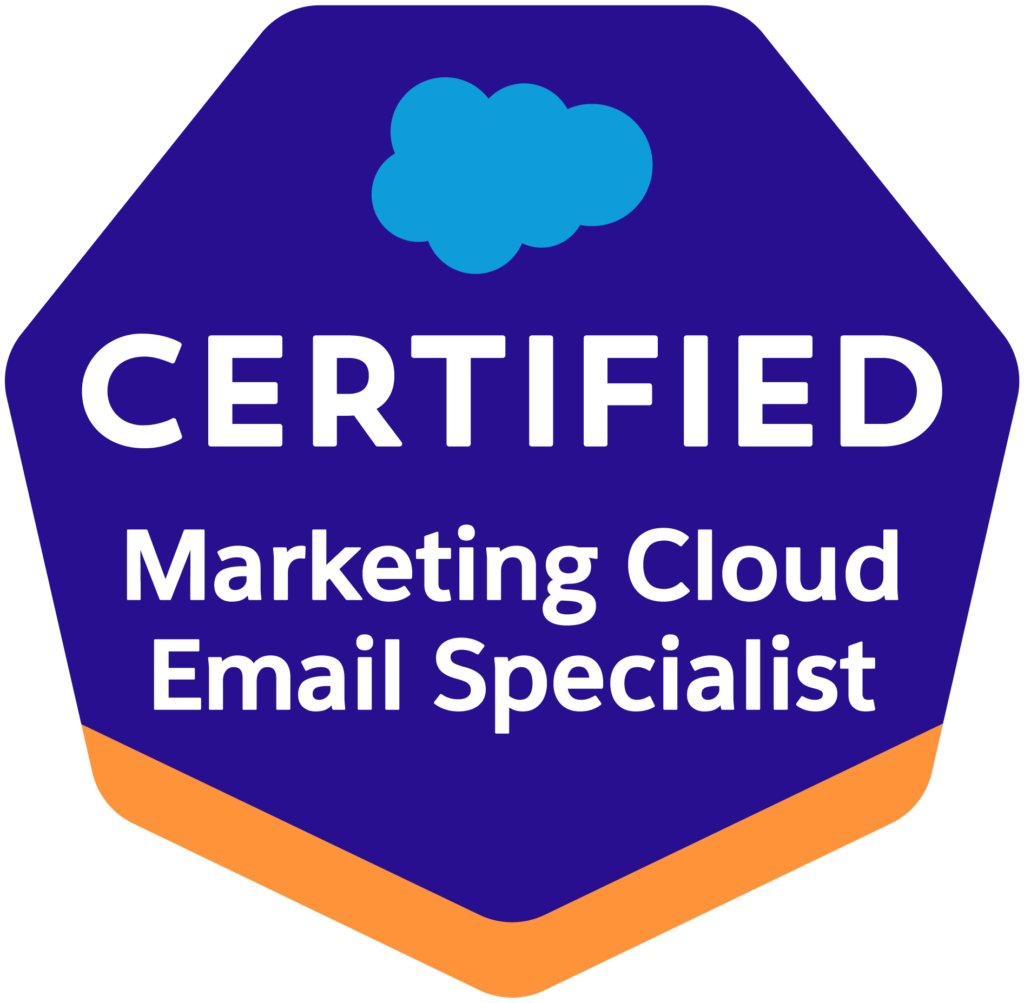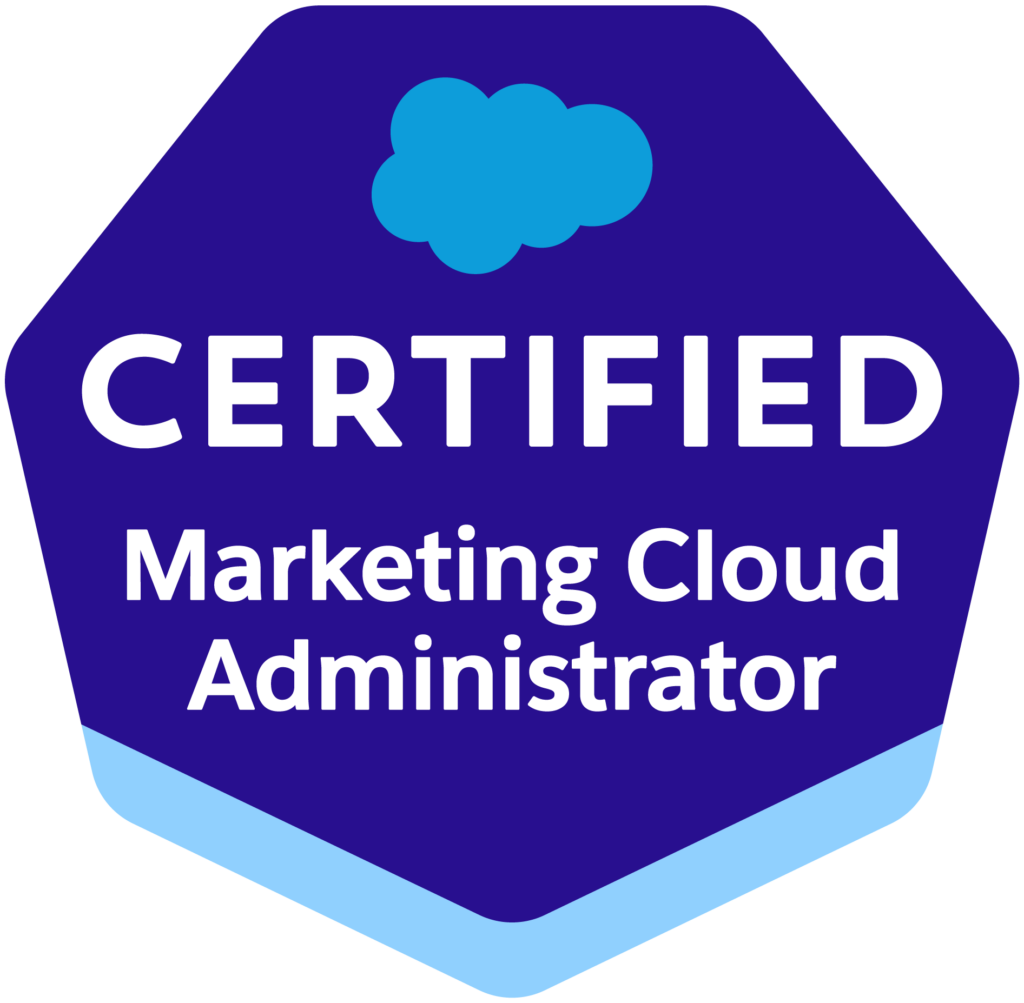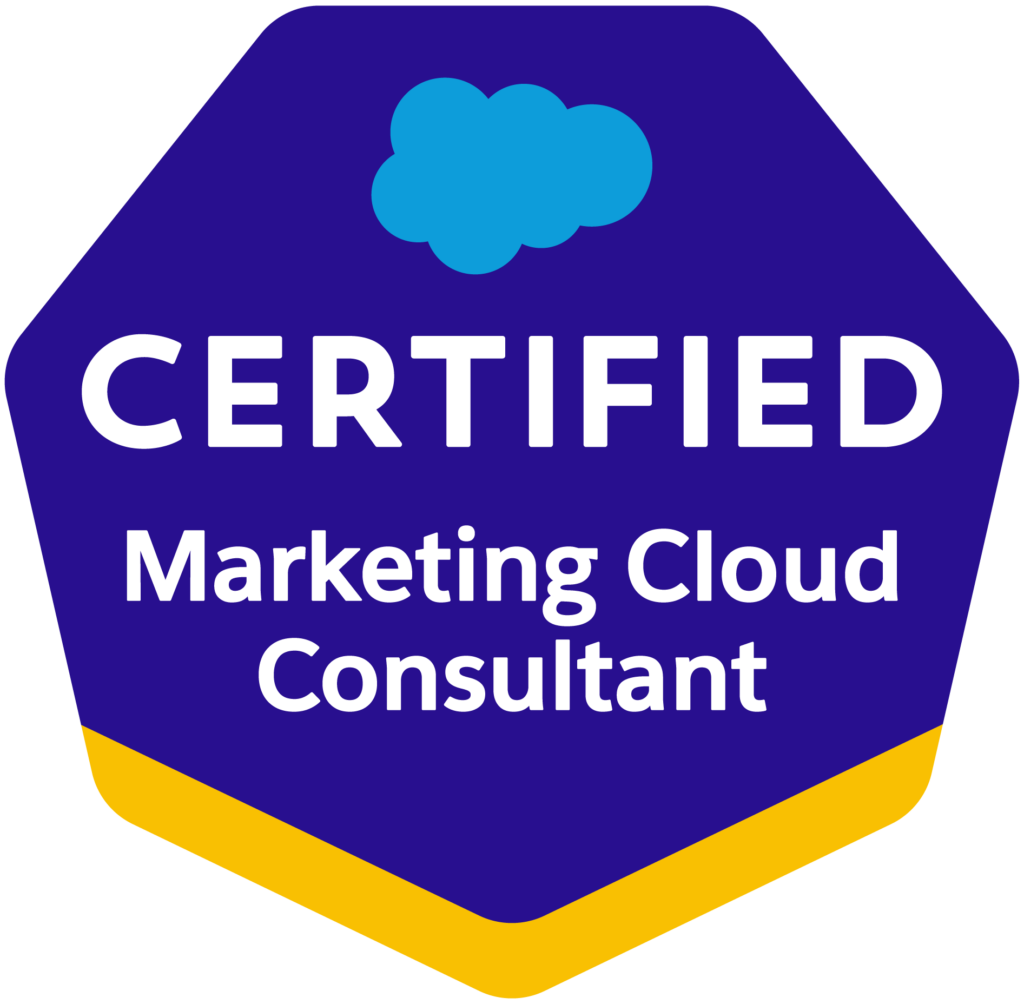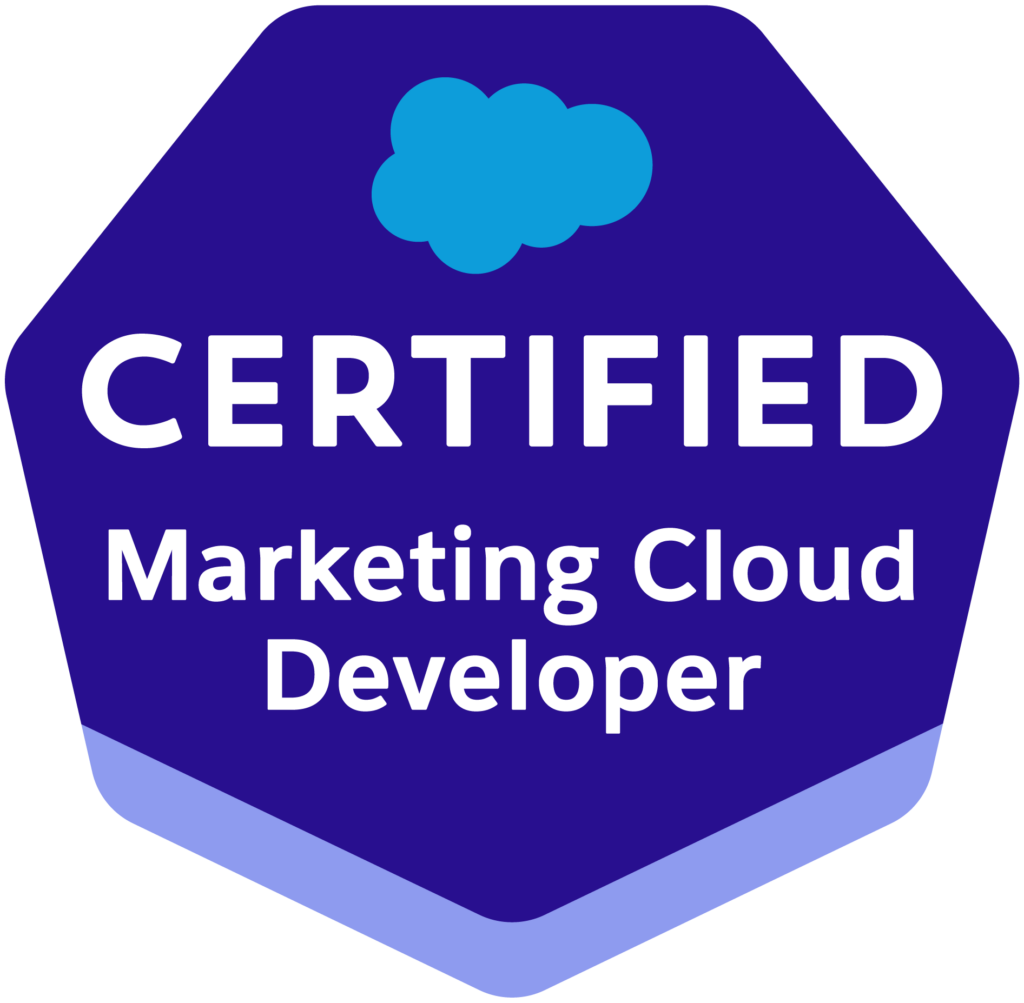 Where Are Our Trainees Now?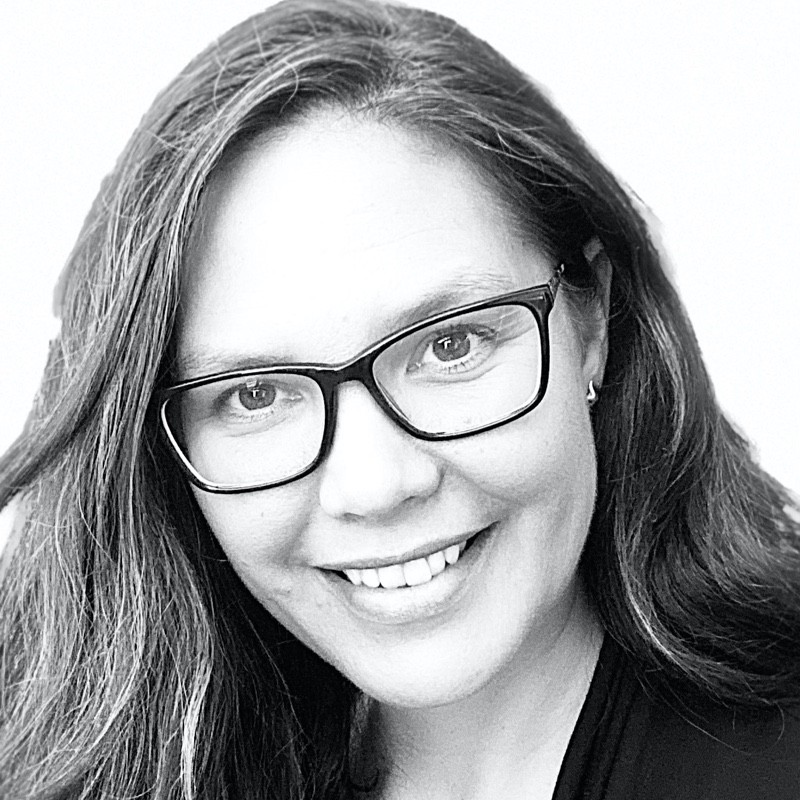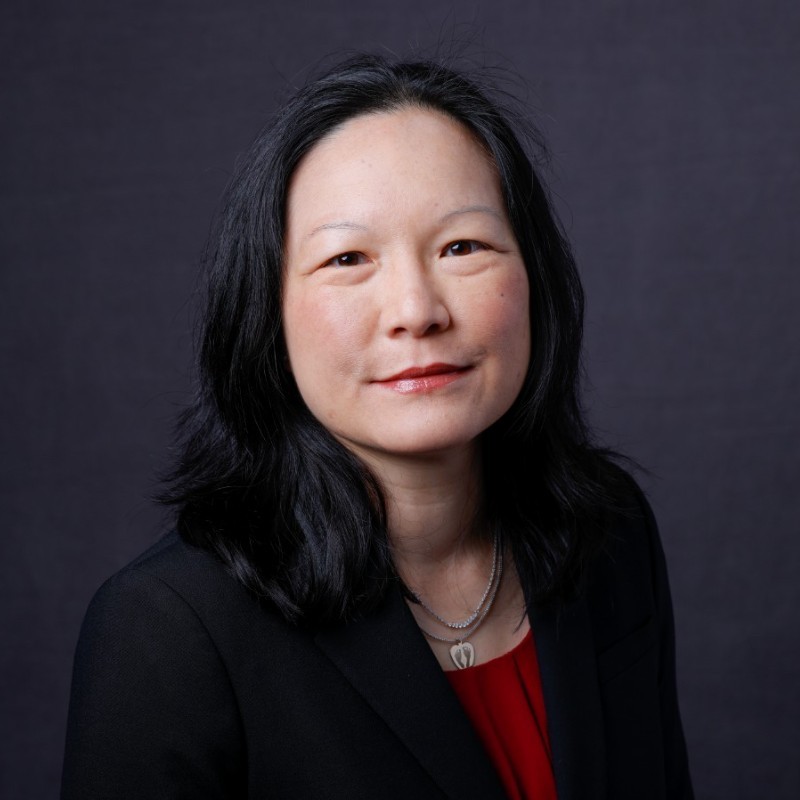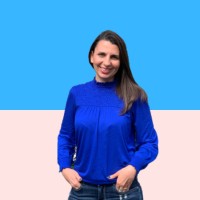 Book a free 30 minute Marketing Cloud Career Consultation
Book a free 30 minute consultation with our customer success team to explore if Marketing Cloud is the right for you and to discuss our Marketing Cloud Course in more detail.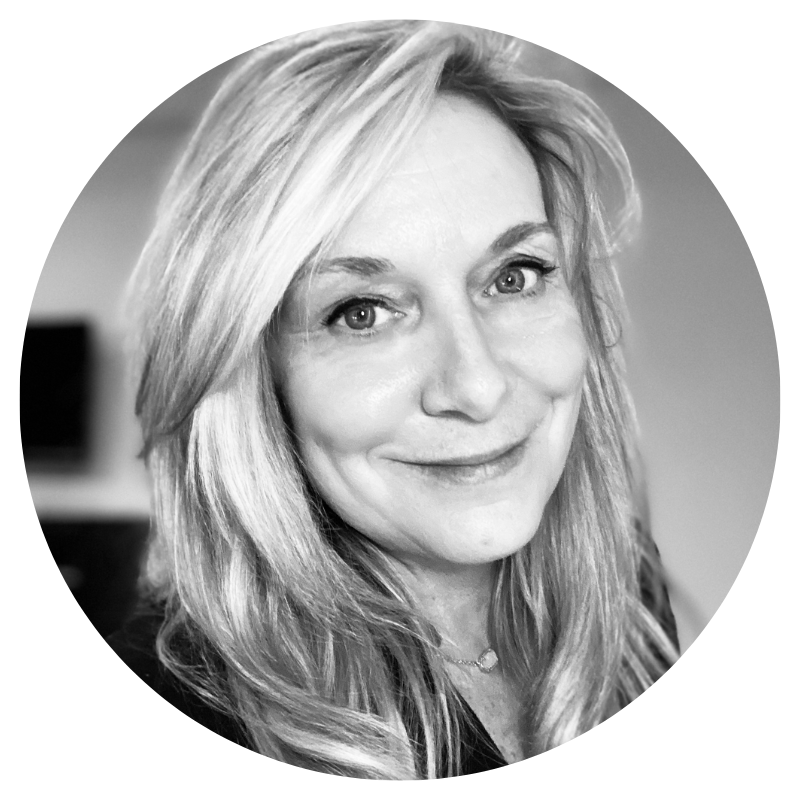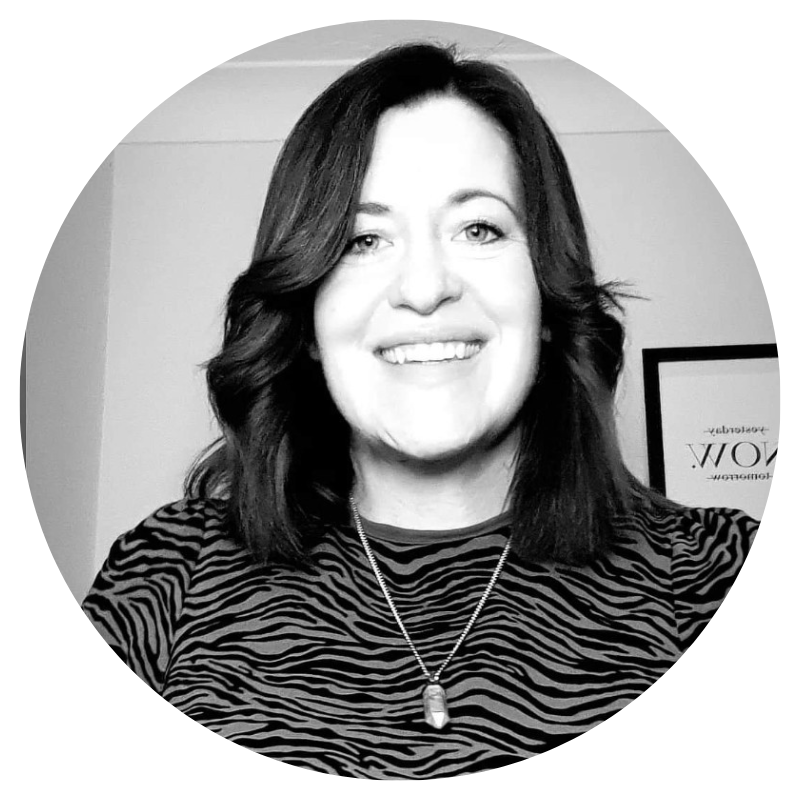 Find out about the Marketing Cloud Career with our Discovery Session
Join us to find out more, ask your questions and here about the Alumni success stories and where they are now.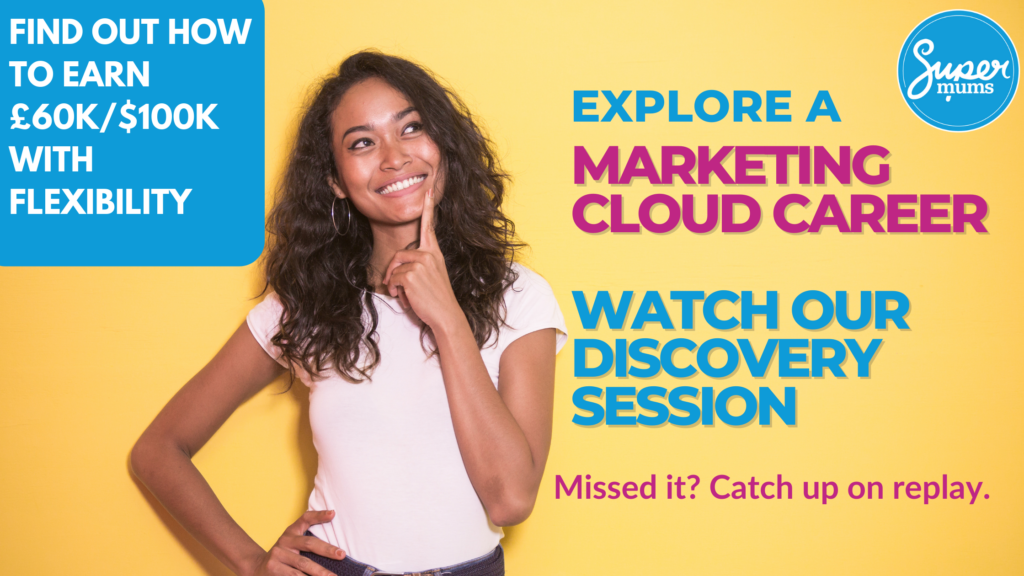 Subscribe To Our Weekly Top Tip Bulletin
Get Updates And Learn From The Best