How to project manage Salesforce projects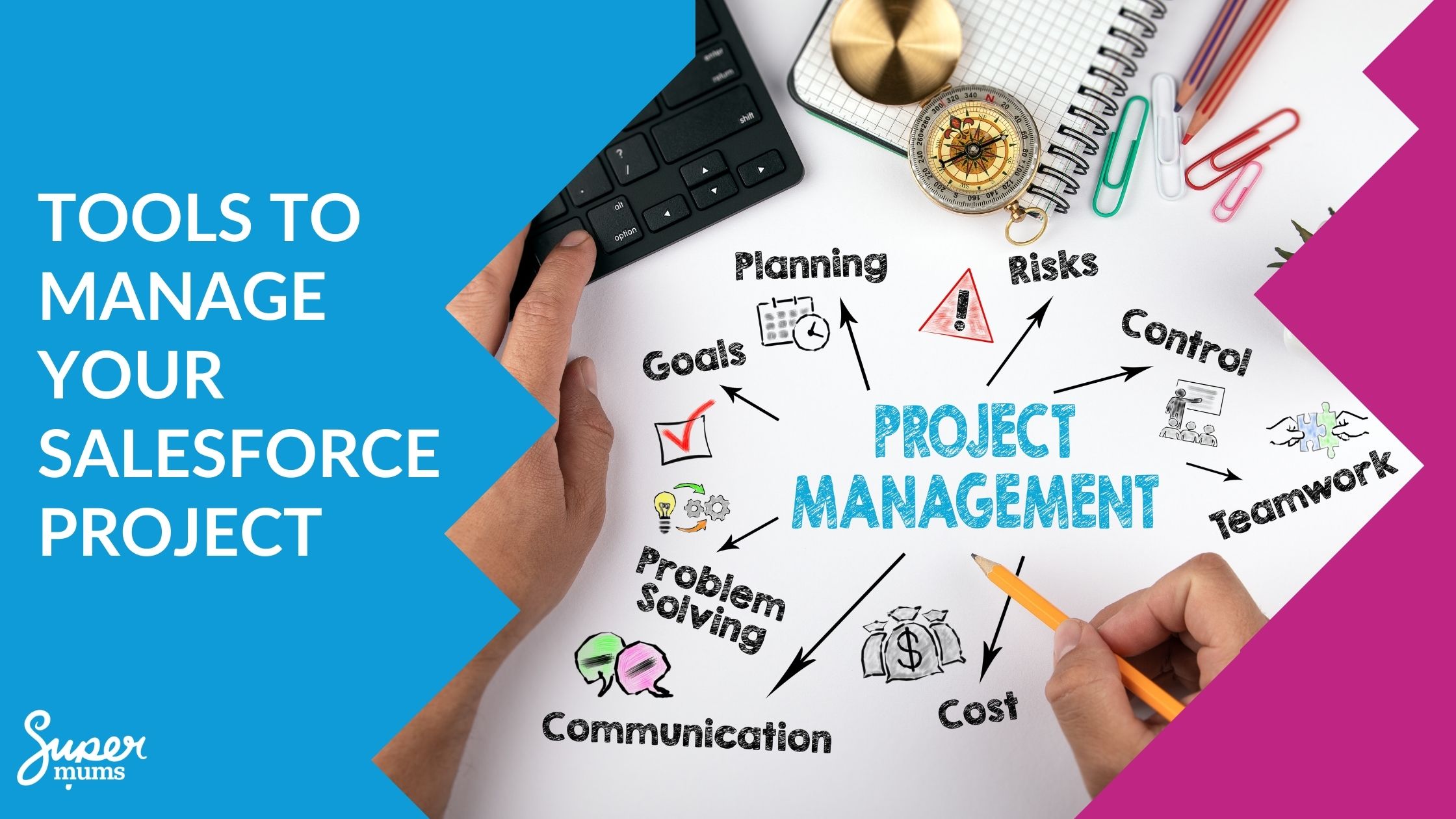 How do you best manage your Salesforce projects?
This is the question we posed to the Salesforce community to share the expertise and insight with our Supermum Consultancy trainees. With over 40 responses across LinkedIn and Facebook here is the wrap up of the project management tools used by Salesforce professionals for managing Salesforce projects. Please feel free to comment with others.
Some Considerations 
Quite often two different tools were cited by people for internal project and resource management vs liaising with clients on project management on deliverables. 
There was debate about how often clients would want or log into a system, but this can be depend on the client's preference and size of project.
Integrations were also common to build a fully rounded solution eg Asana with Slack for example
Top four most commonly cited products were:
Jira and Confluence
Asana (with Slack and Flowsana)
Taskray
Trello
These other products were also mentioned a few times or once:
Basecamp
Kimble
Omnifocus
Teams
Toggl
Financial Force PSA
Milestone PM
Smartsheets
Cloudcoach
Klient
Agile accelerator
Avaza
Custom built in salesforce
Tempo
The community also shared some useful articles that look at Salesforce native project management products:
https://projectsonsf.com/
https://www.salesforceben.com/can-salesforce-do-project-management/
To illustrate some of the points, here are some valuable community comments:
"We use mission control for the internal management of our projects, milestones, budget and resources planning and timelog monitoring. We use Jira (open to our clients) to build the solution. Both tools work fine but I still find that we have a gap with the organisation of the project tasks that are not part of the solution build. We have not settled yet on a specific tool for this."

"We use TaskRay to collaborate with our Salesforce partners and internal Data team.
We use Asana for broader collaboration with our internal team and stakeholders, who are often not heavy Salesforce users but depend on the outcomes of our projects.
PM often involves combination of several platforms, though. Either way, our PM and planning relies on a good mix of visualization and planning tools like Miro, LucidChart, and Google Sheets when we need it."

"We use Jira with focused Confluence pages to keep current priorities and in progress work easily accessible to the stakeholder"

"I've been using Asana lately. With flowsana for automating things like assigning and form submission for client tickets. It had a lot of integrations- I especially like the slack integration because you can just reply to clients right from slack but it's all synced back to Asana. 🙂"
Subscribe To Our Weekly Top Tip Bulletin
Get Updates And Learn From The Best