10 Pitfalls to Avoid at Salesforce Interviews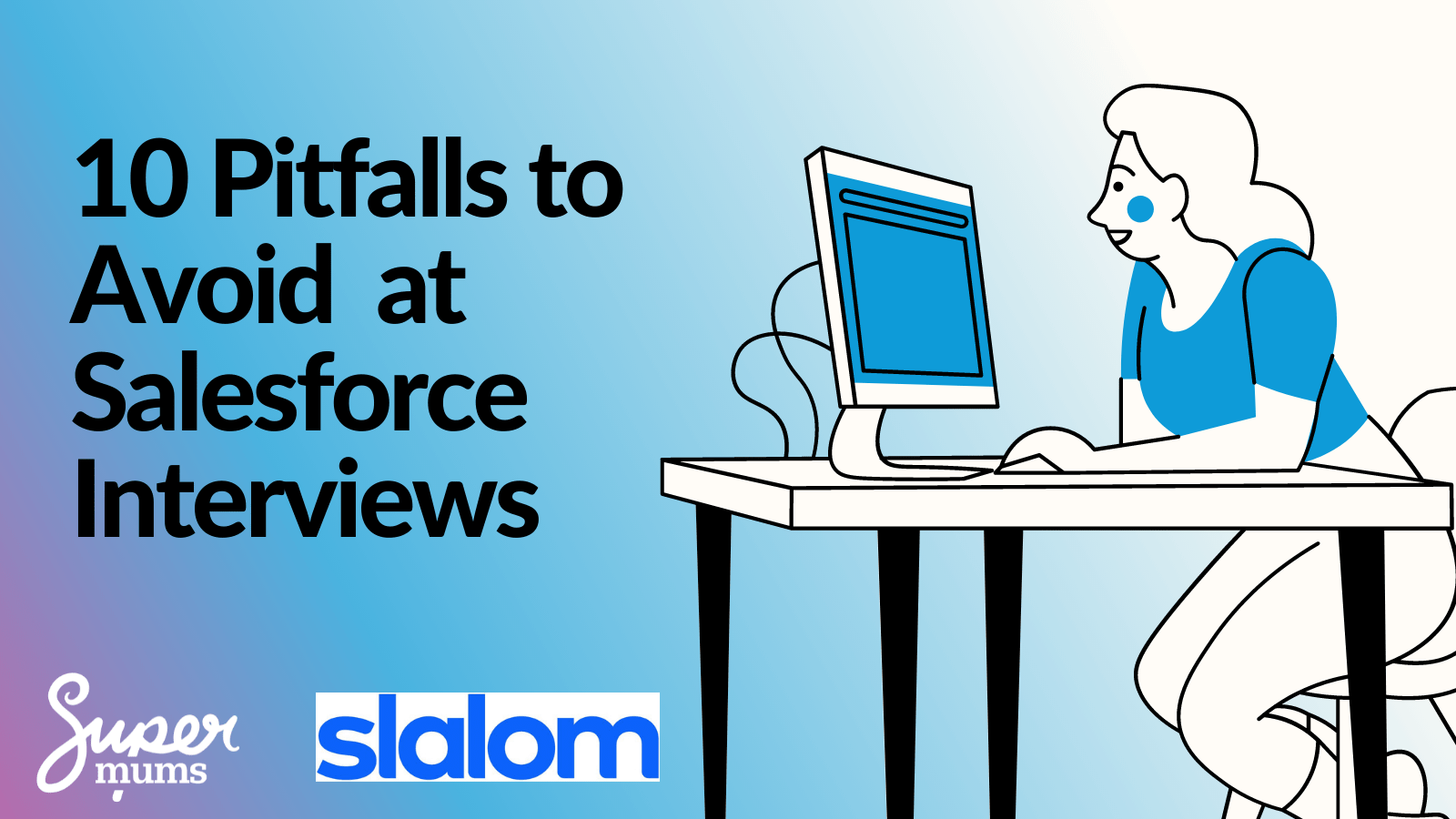 At Supermums Recruitment we want to make sure our candidates stand out in the crowd. Here are some of the things to avoid in your Salesforce Interviews.
Here are the common ten mistakes we see:
1. Lack of Knowledge of Third Party Apps
Lack of knowledge of third party apps to enhance and extend the capabilities of Salesforce – solve this problem today by signing up to our FREE Peer Certification Study Group Programme which helps you learn about valuable apps on-demand with free certifications and training programmes.
2. Not Demonstrating Your Competence
Inability to talk about the hours of formal or informal training and certifications you have completed to your demonstrate your competence, enthusiasm for life long learning and to benchmark you against others.
For example, our Supermums Salesforce Admin trainees complete 320hrs+ of training and hands on experience on our admin course to build knowledge, skills and confidence to secure their cert and Job.
3. Lacking in Confidence
Avoid talking about what 'we' did and talk about what 'you' did as part of a salesforce implementation to demonstrate your capability within a team. Be confident in your contribution and role and create a demo to showcase your skills in practice.
4. Poor Communication Skills
Lack of communication and understanding about the business value that the technical features provided.
It's important to talk about business analysis aspect and the ROI of the technical work you delivered. If you aren't hot on business analysis then it's a no1 skill to get on your CV – find out more – link to Consultancy Skills Course
5. Not Asking Questions
Not asking intelligent or constructive questions to the potential employer or client about their Salesforce project – for help check out our article – 20 questions to ask at a Salesforce Interview
6. Not Shouting about your Transferable Skills
Not packaging and talking about your transferable experience and skills from previous careers in a way that benefits and lends itself to the roles available in the salesforce sector. Take our Boost your Salesforce Course to package yourself as a great asset
7. Unclear on Career Goals or Aspirations
This can help both you and the employer understand if there is a good fit for both of you to support your progression and to see how motivated you are.
8. Not Preparing or Researching
Always do your research on the organisation which you are applying to and be prepared to explain why you are keen to join them. Look up case studies, company values and think about how they align to your personal values.
9. Not Preparing or Researching
So important this one got included twice!
Make sure you are clear on the role requirements and do some research on the company and your interviewer prior to your interview.
10. Don't Use Too Much Jargon!
Be mindful of your audience and be prepared to explain the technical work you do in a way that a non-technical person can understand. This is especially important when thinking about a client facing role in consulting.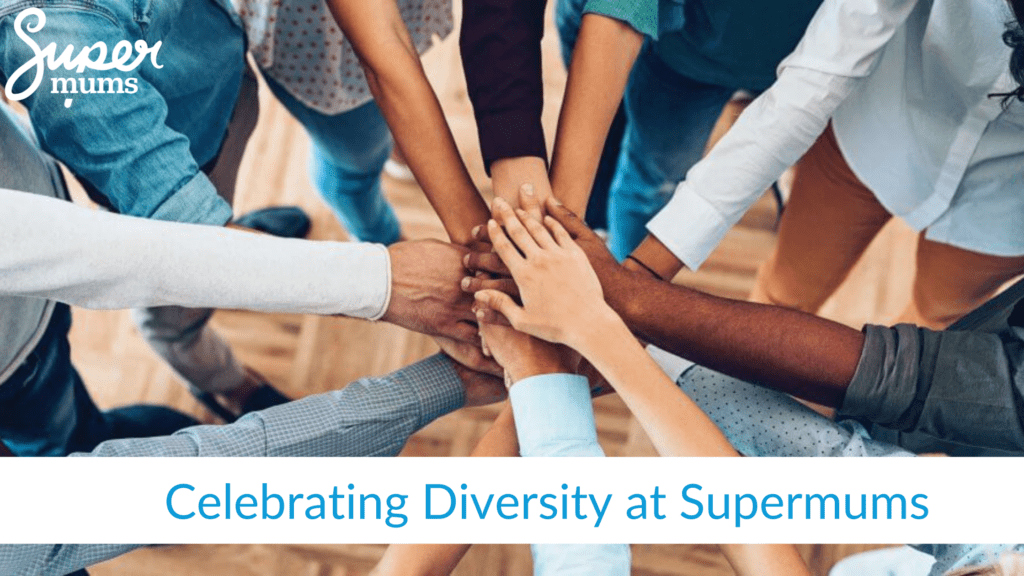 Celebrating Diversity
Are you passionate about demonstrating your commitment to creating a workforce which represents a diverse range of people?
As we close out the year, we wanted to share some of the work we've done since 2016 to help support anyone who wants to upskill, progress, and live a happy, flexible working life.
Read more to find out how we're celebrating diversity at Supermums.
Subscribe To Our Weekly Top Tip Bulletin
Get Updates And Learn From The Best