Our head of training, Vicki Moritz-Henry, recently went to her first community event at French Touch Dreamin' in Paris. She had a great time and would now like to share her experience with our Supermums.
What is the difference between a World Tour and a Dreamin' event?
There is one major difference between the two and that is who runs it. World Tours are run by Salesforce, while Dreamin' events such as French Touch Dreamin', YeurDreamin' and Inspire East are all community-lead events. This means that volunteers from the Salesforce community come together and put their hard-earned time and energy into putting together a fantastic event in their area each year. Community events have a tendency of being smaller, which I loved since it felt much more intimate. Don't get me wrong, a World Tour is great, but I would strongly advise attending a community event near you (or not near you) if you can get to one!

French Touch Dreamin' is organized by Jean-Michel Mougelle, Mohamed El Moussaoui, Fabien Taillon, Anne Podunavac and Julie Boncour. They organize speakers, sponsors, event space, swag, food…the whole nine yards! It was a fantastic event and here are my five top takeaways:
Connect to the Salesforce Ohana
I showed up in Paris for the presenter's dinner the night before French Touch Dreamin' and left the next day, after spending a whole day mingling, meeting many new and amazing faces. I finished off the evening with a lovely dinner with many familiar faces from my Twitter Ohana and a trip up the Eiffel Tower.
My top tip for our Supermums is to mingle. Even if you're not a fan of small talk, find some common ground and start introducing yourself to those around you. You're all there for the same reason – for your love of the Salesforce ecosystem. Start off by asking what they do and what presentations they're planning on going to during the day. You may find that you have more in common than you thought!
It helps to have a friendly face (or ten) in the audience
The people who you just started connecting with will quickly become your clan/support group/people you can't wait to see again. This was my first speaking position in a long time and I will admit that I was feeling rather nervous. We couldn't get the projector to work and I was sure I was going to have to wing it. Luckily for me, sitting out in the audience, were some of those friendly faces I had connected with the night before. I took a deep breath, we got the projector working and each time I felt like I might stumble, I would look in the audience and find those friendly faces. My top tip for anybody with a big presentation coming up – whether it's at an event or with a client – connect with somebody who is going to be there, even if it is just for two minutes in the lobby. Those friendly, attentive faces in the audience will give you the courage you need to help you knock the socks off your presentation!
You will learn a lot in one day
Community events target a different audience than World Tours. Since these are organized by the community for the community, the presentations given have a tendency of being much more technical. Attend as many as you can! You will walk away with new knowledge and ideas for future projects or improvements.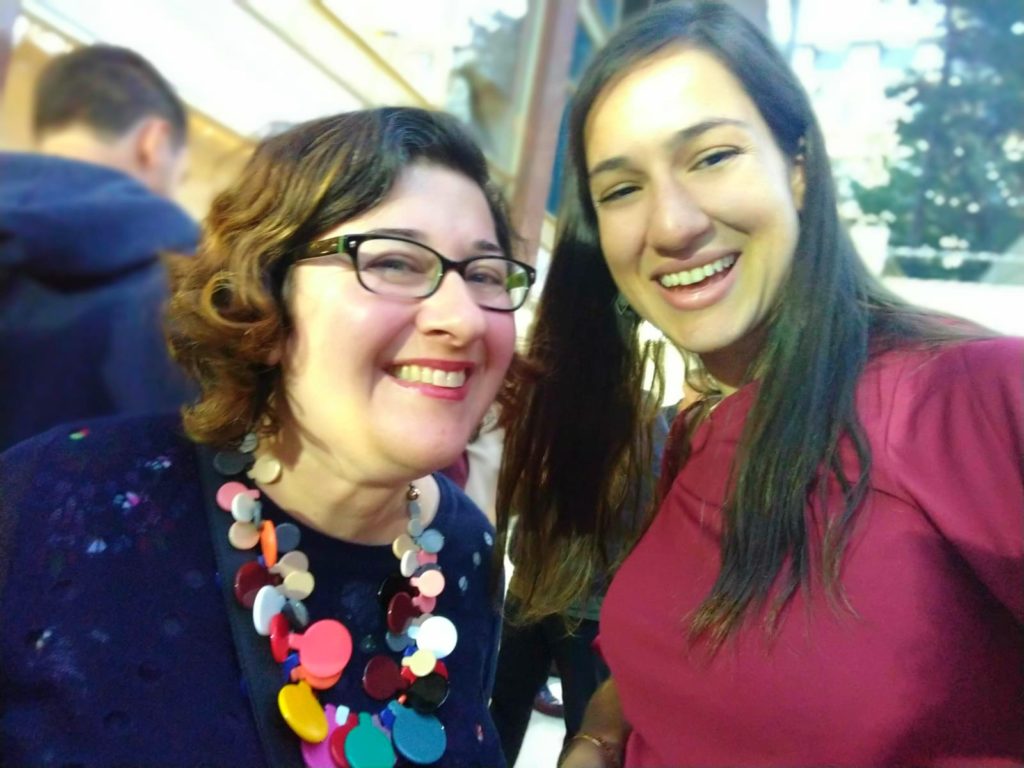 You will meet changemakers
Remember how we said these events are run by the community for the community? They attract many of the changemakers in the Salesforce ecosystem. Imagine a whole bunch of people who probably get more excited than they should about the Salesforce ecosystem in the same room! I'm sure you can imagine… you'll learn about something completely new and you never know, it may turn into your next study path!
This event in particular was a big one for Salesforce training programmes. Not only did I get the chance to share our mission of empowering mum returners in my own presentation, but the keynote had moving presentations from four of the inspiring ladies from PepUpTech, speaking about how important it is to get people from all backgrounds into the ecosystem. Supermums got a moment in the spotlight as well, when the French Touch Dreamin' team presented us with a giant cheque (quite literally!) to help us get mums involved in France and other European countries. Nothing is more exciting than talking about how amazing our Supermums are to a room full of people!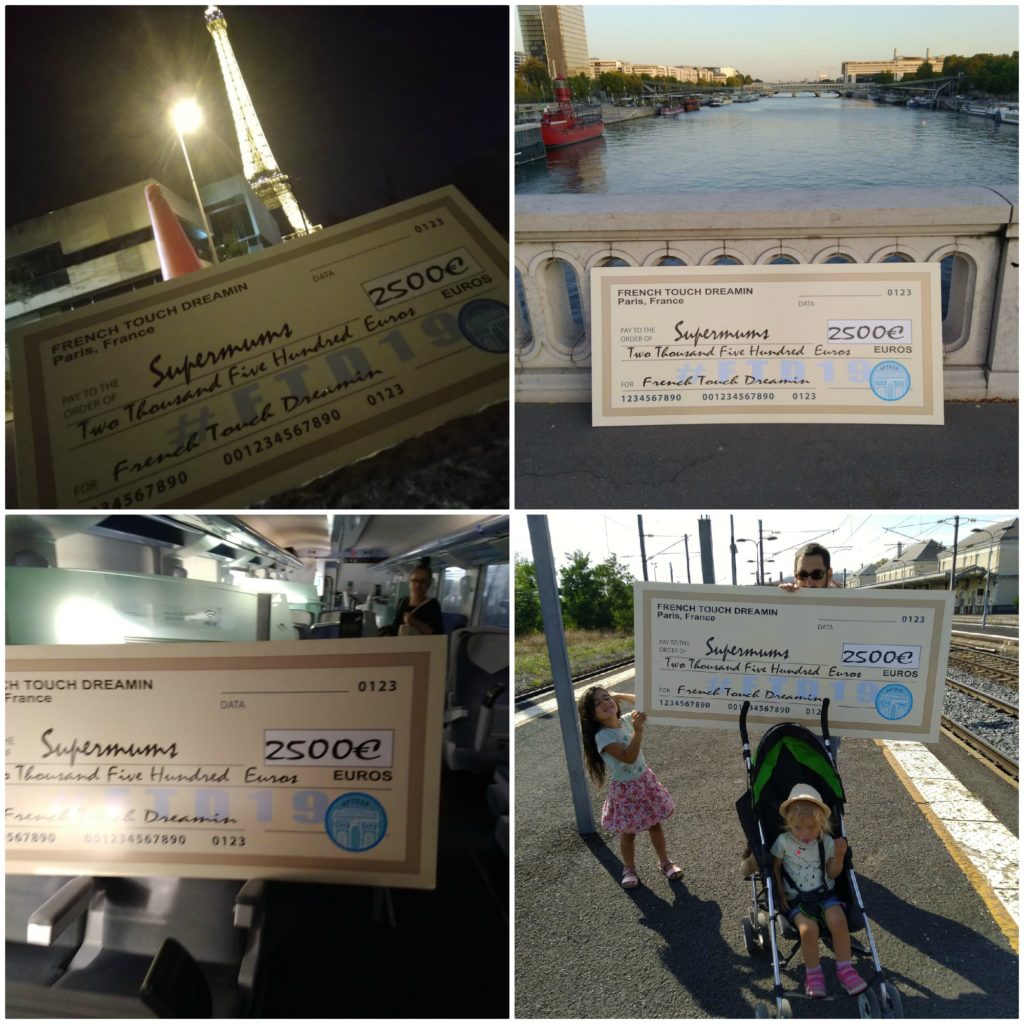 Big cheques are hard to get home
My last lesson is that big cheques are hard to get home, but it is worth it. To be honest, I was contemplating my train trip and multiple metro rides home and was thinking about taking a picture and leaving it there. Then, Matt Morris told me how he was once the recipient of a big cheque too, so he and Jess Graham-Morris (one of our very own Supermums mentors), had to get it home in a taxi. He said he will never forget the experience, so I took his advice and am so glad I did. We only got stuck in the metro gates twice and it almost turned into a kite-surfing adventure when we did make it home, but I got to talk about Supermums to everybody I crossed and tweeted the story as I went. Plus the look on my family's faces when I got off the train was priceless. Stay tuned for our next adventure when I bring it up to London in November…
Watch this space for our next big adventure when the Supermums team takes on Dreamforce 2019!
Interested in supporting Supermums at events like this? Contact Abigail@supermums.org